Easy roasted potatoes with oregano, chilli flakes, parsley, thyme, salt and a lil bit of love, trust me it doesn't get better than this.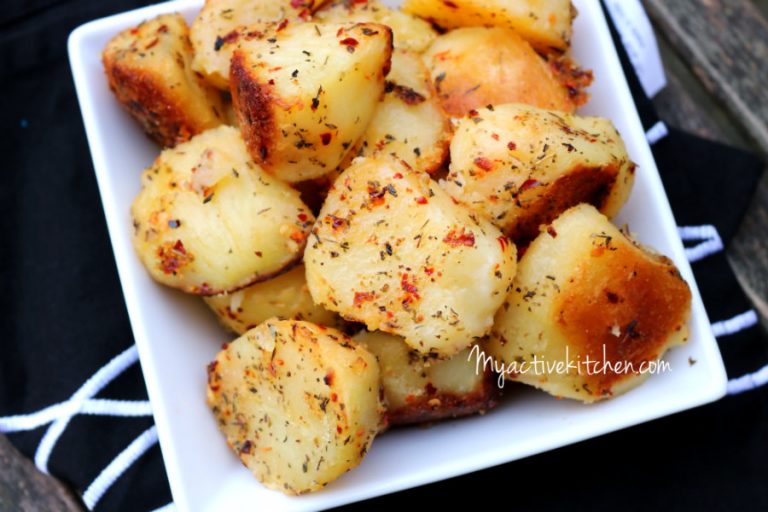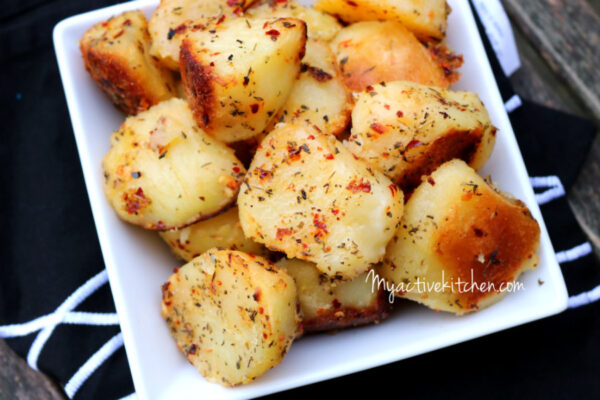 Easy Roasted Potatoes
This is one of the easiest roasted potatoes you can find in the market, hahaha well if I do say so myself. Roasted potatoes can be made with just a few ingredients such as salt and oil (goose fat). You can make it super yum and excess calorie-free by making it my active kitchen way, less oil, herbs and of course love. If you are wondering why I keep hammering about love, well love is the only thing that can make your kitchen journey stress free and worthwhile.
This herby easy roasted potatoes can be roasted peeled or unpeeled. I love both but when I am pressed with time I have it skin-on (unpeeled). Potatoes take about an hour to roast in the oven, needless to say, your oven does most of the hard job for you. Whack the potatoes in the oven, set the timer, get yourself a cup of tea and put your feet up.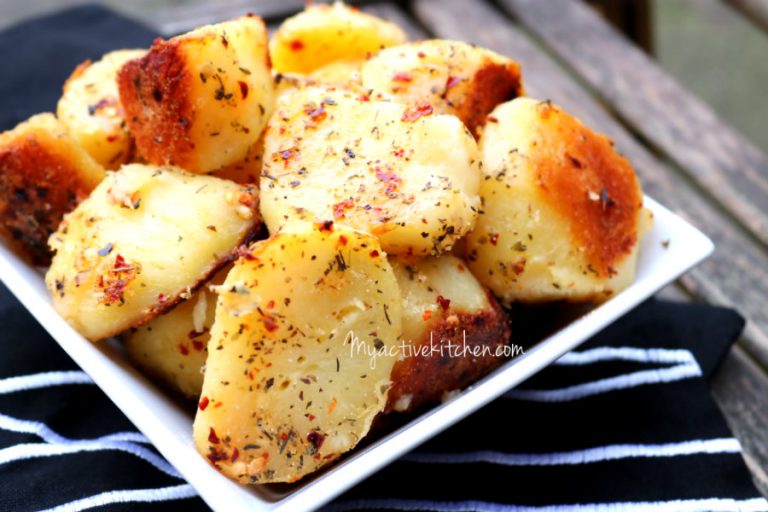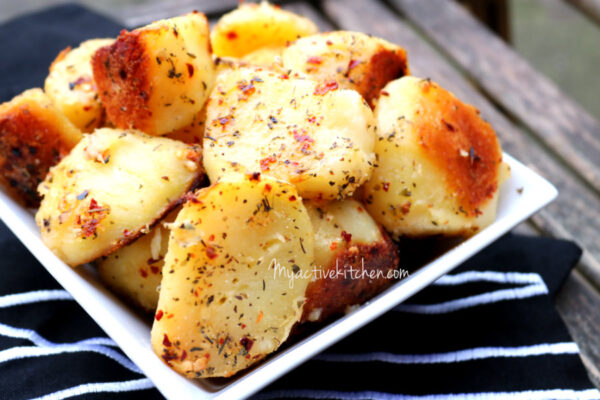 Ingredients
1kg potatoes (I used Maris Piper)
1 tsp oregano
1 tsp thyme
1tsp parsley
Powdered onion
Chilli flakes (used as desired)
Salt
3-4tbsp veg oil (substitute with olive oil)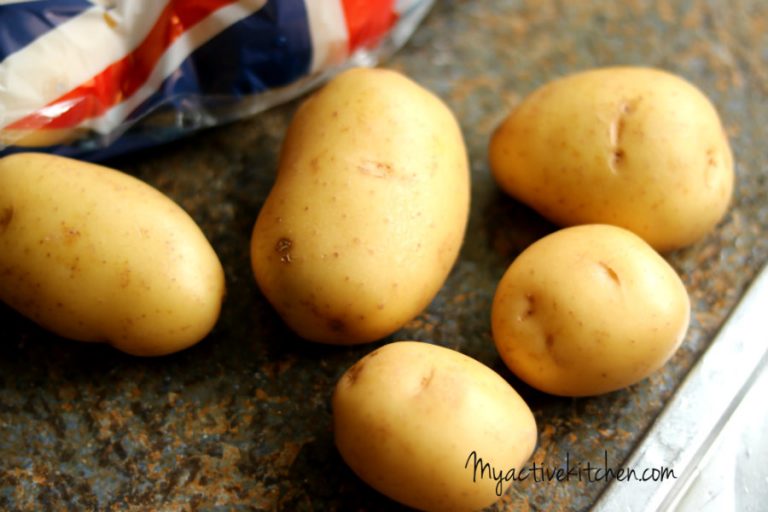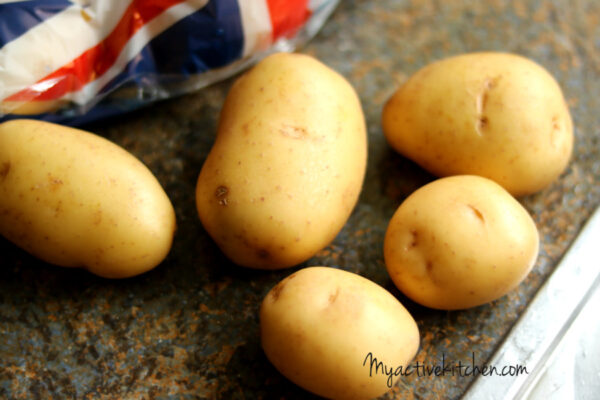 How to make these easy roasted potatoes
Preheat the oven at 220 degrees
Wash and cut potatoes into large chunks
Put into a pan, add cold water to cover, salt to taste and bring to boil for 5 minutes
Pour the potatoes into a colander to drain, shake the colander to fluff the edges of the potatoes
Put the drained potatoes into a bowl add the herbs, chilli flakes, salt (if needed), vegetable oil, toss carefully till well combined.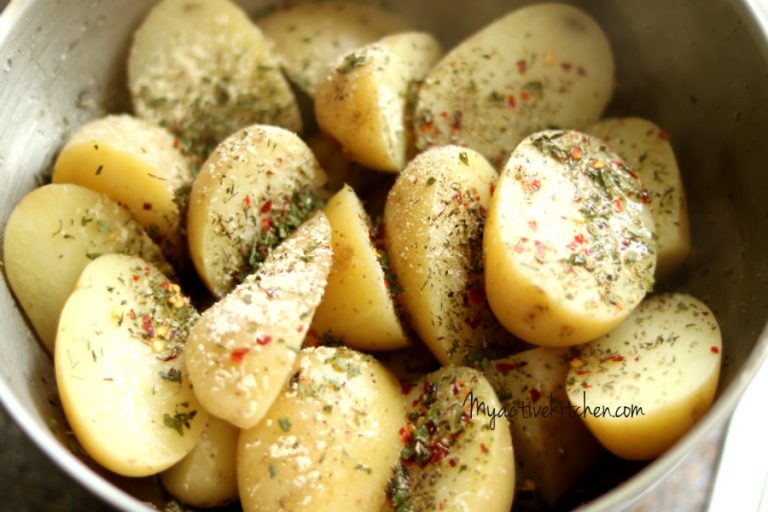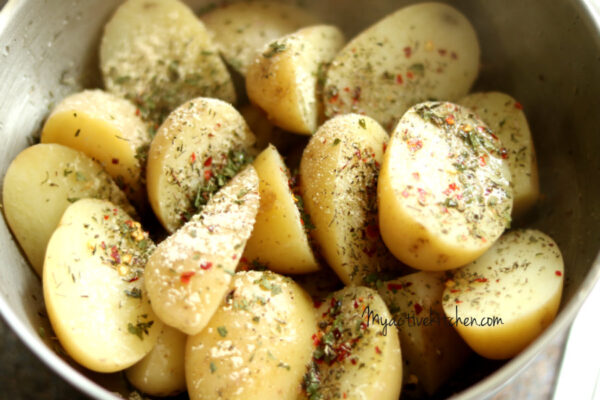 Add the potatoes to a baking tray, spreading out evenly and bake in the oven for about 45 minutes, checking in between and turning to avoid burning. You can bake for a longer period till desired crispiness is achieved.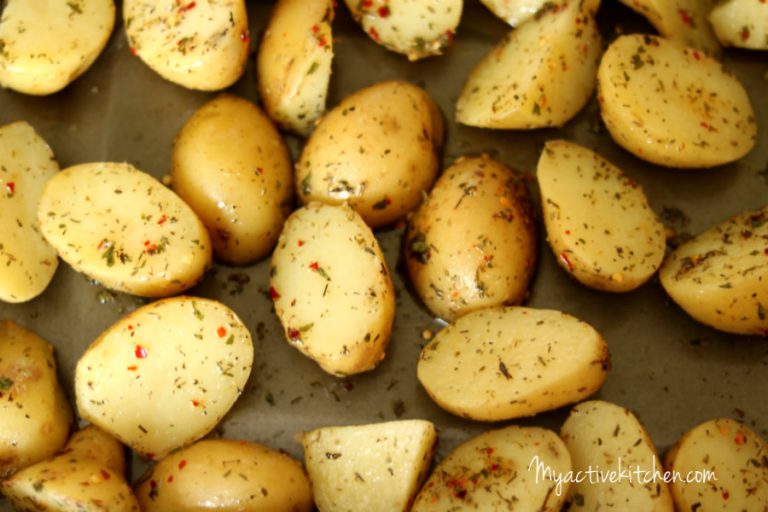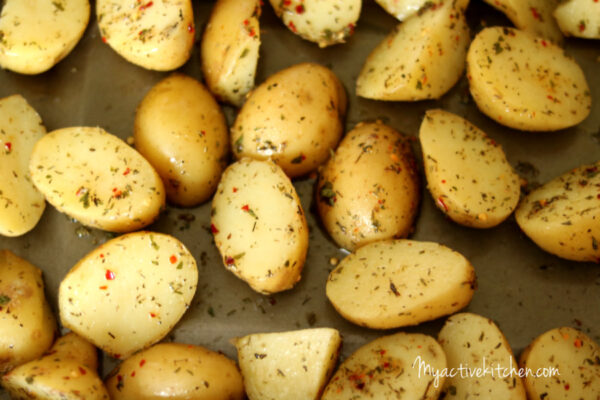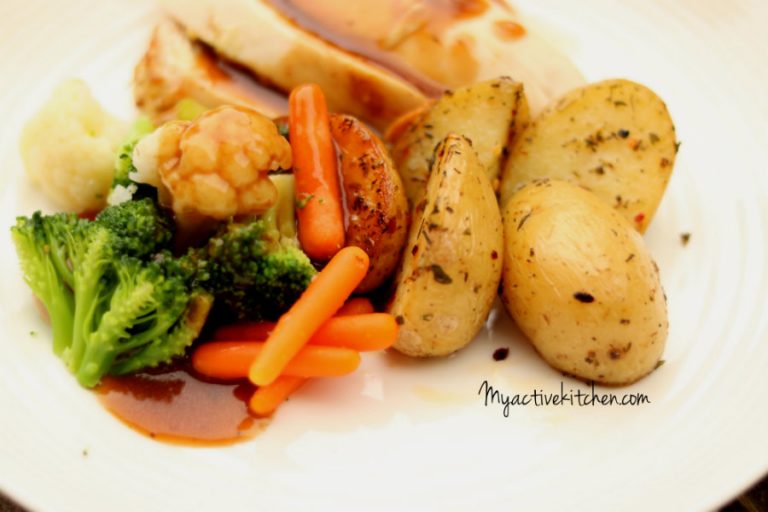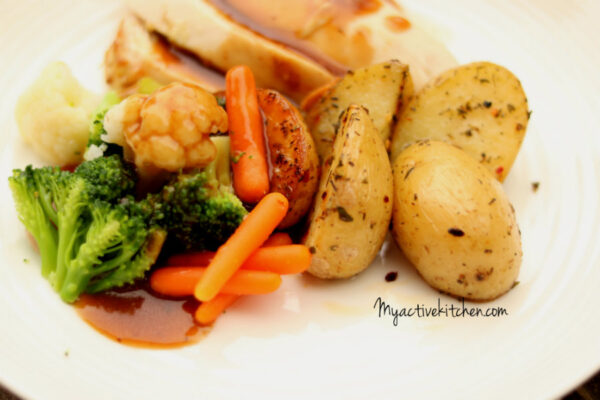 Serve immediately!
What to serve with roasted potatoes
Chicken curry, beef or even rice.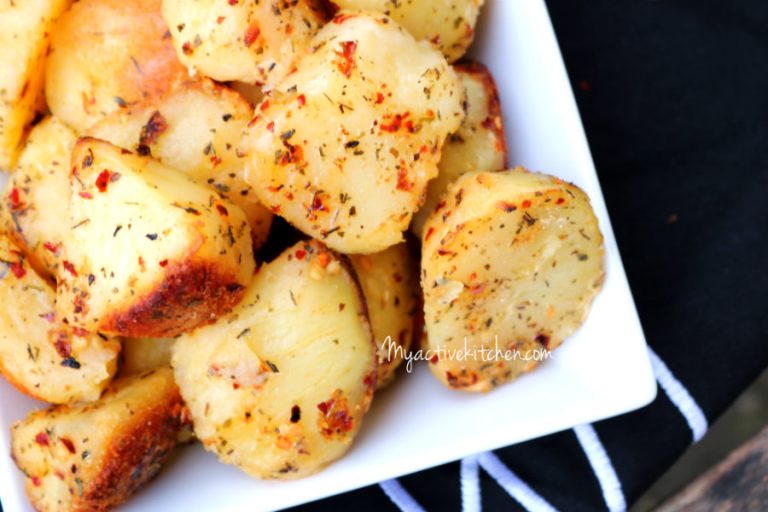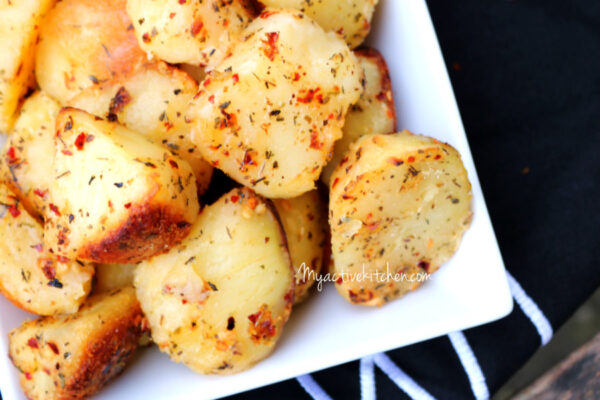 If you made this recipe, don't forget to leave me feedback. Tag me on Instagram and save away to your Pinterest