Garden egg stew or sauce is a special type of stew cooked with either green or white garden egg and it's mostly accompanied with boiled yam and plantain. Garden egg stew is cooked differently in every household. It is easy to make and you can cook it with any protein of choice.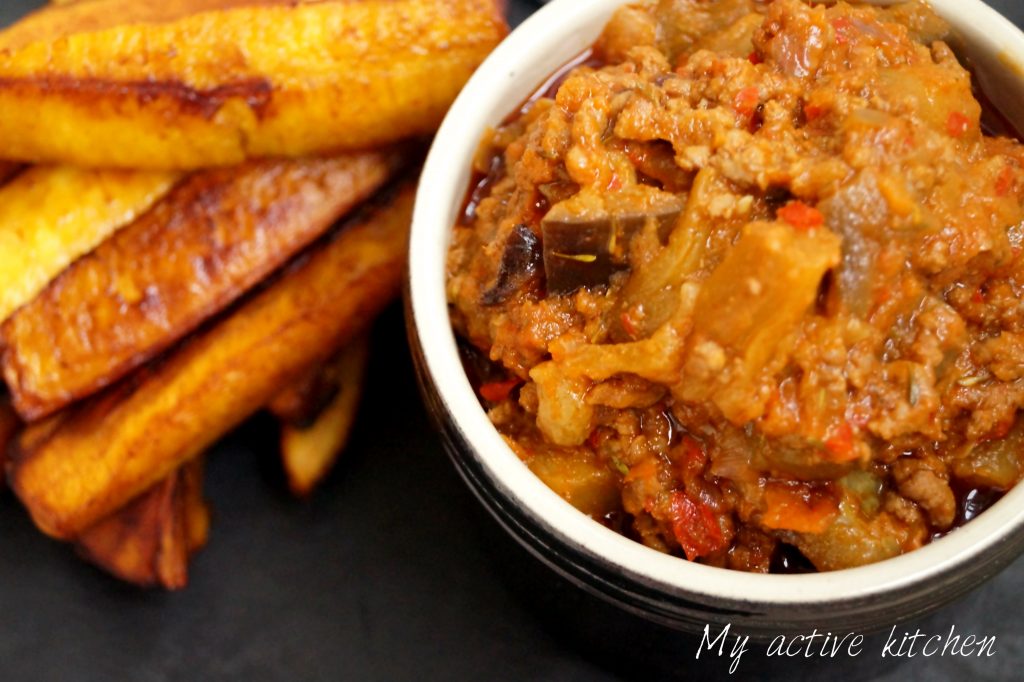 I used aubergine as a substitute to garden egg, as it is the closest thing I could get (don't worry, no scam here they are blood brothers). This garden egg stew or should I say aubergine sauce was cooked with mincemeat and it tasted divine. Garden egg sauce is also called yam sauce in Nigeria.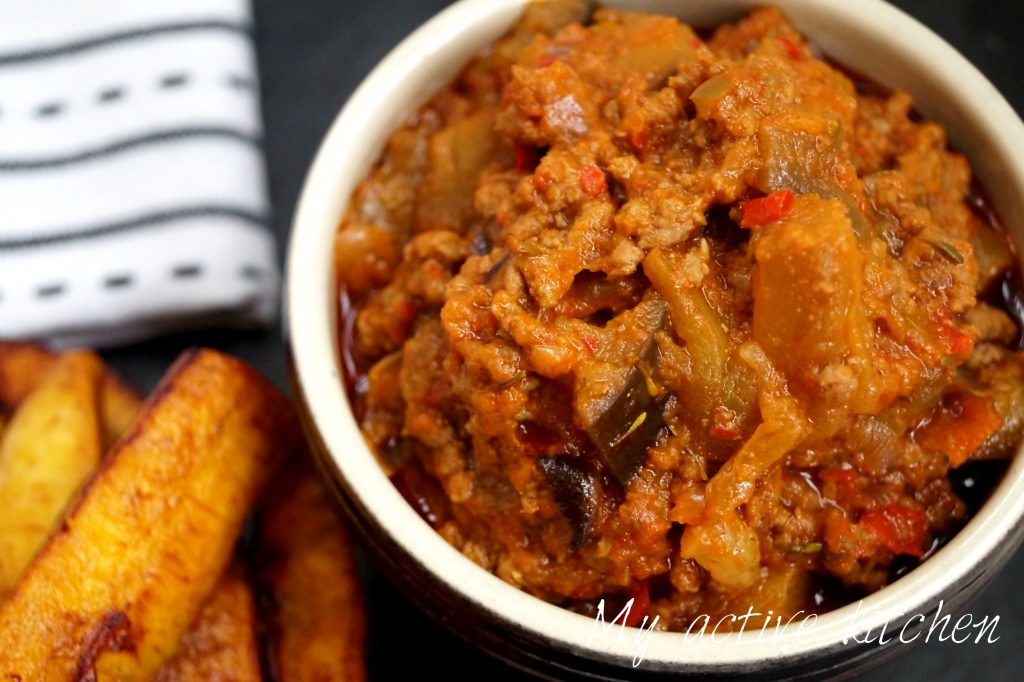 Ingredients
Serves: 4 people
1 large aubergine (substitute with 6-10 garden eggs)
2 small onions
1 green bell pepper
1 red bell pepper
1-2 scotch bonnet chillies
Salt
Seasoning
½ tsp Curry and thyme (optional)
⅓ cup vegetable oil (use more if desired)
250g mincemeat (substitute with any protein of choice)
¼ cup passata, to aid blending the bell peppers (substitute with 1-2 fresh tomatoes)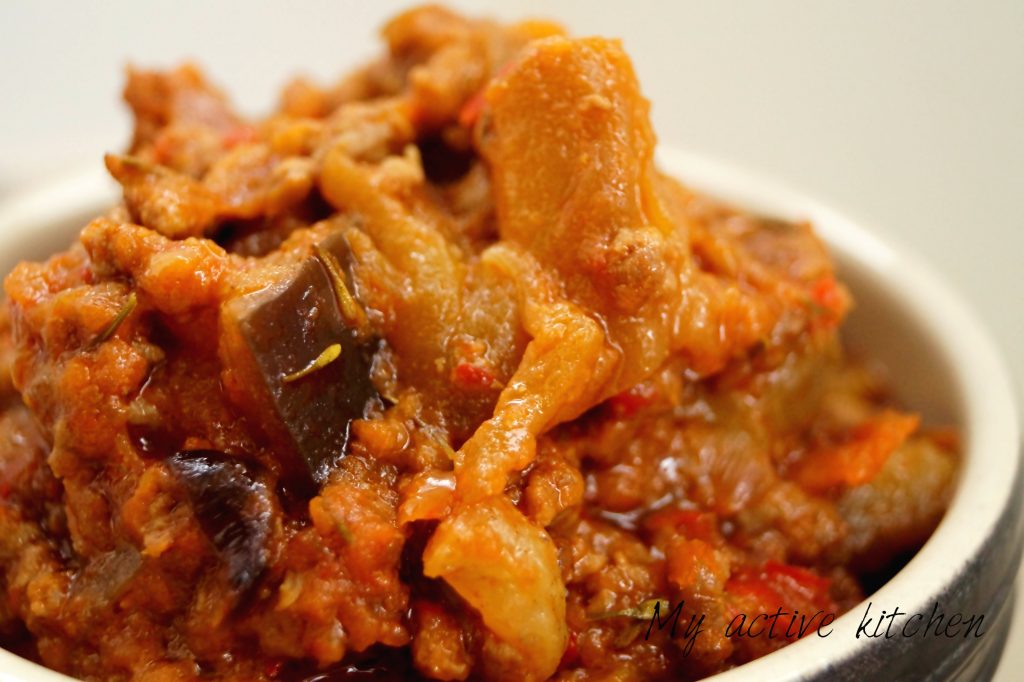 How to make garden egg stew (yam sauce)
Blend all the peppers and 1 onion in the blender with little water coarsely, empty in a pan and bring to boil till water almost dries out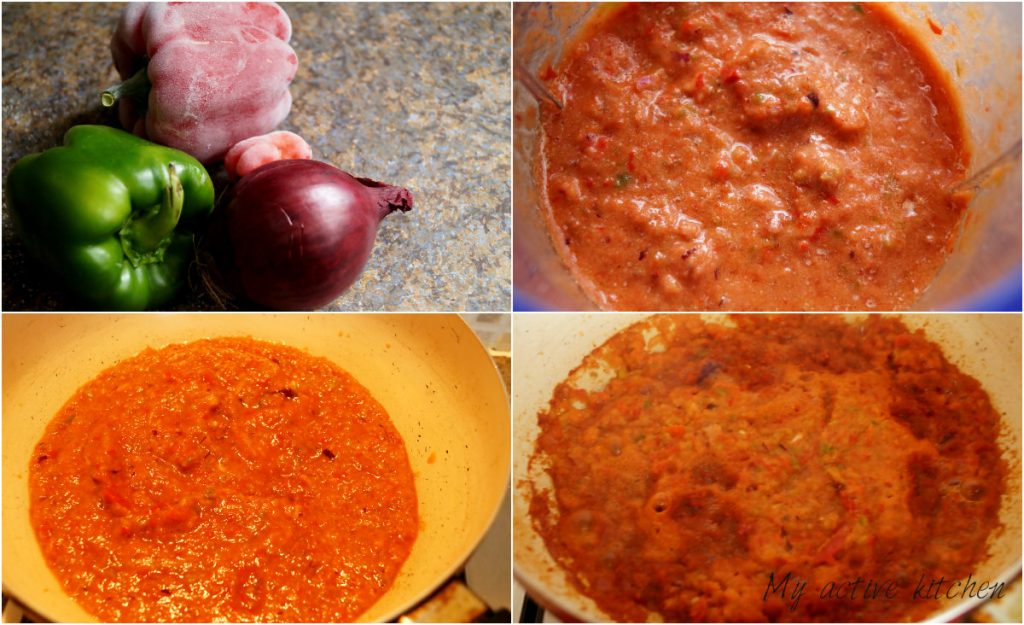 Chop aubergine/garden egg into chunks, add to a pan and place on medium heat, boil for 3-5 minutes. Strain, leave to cool and peel off the skin and set aside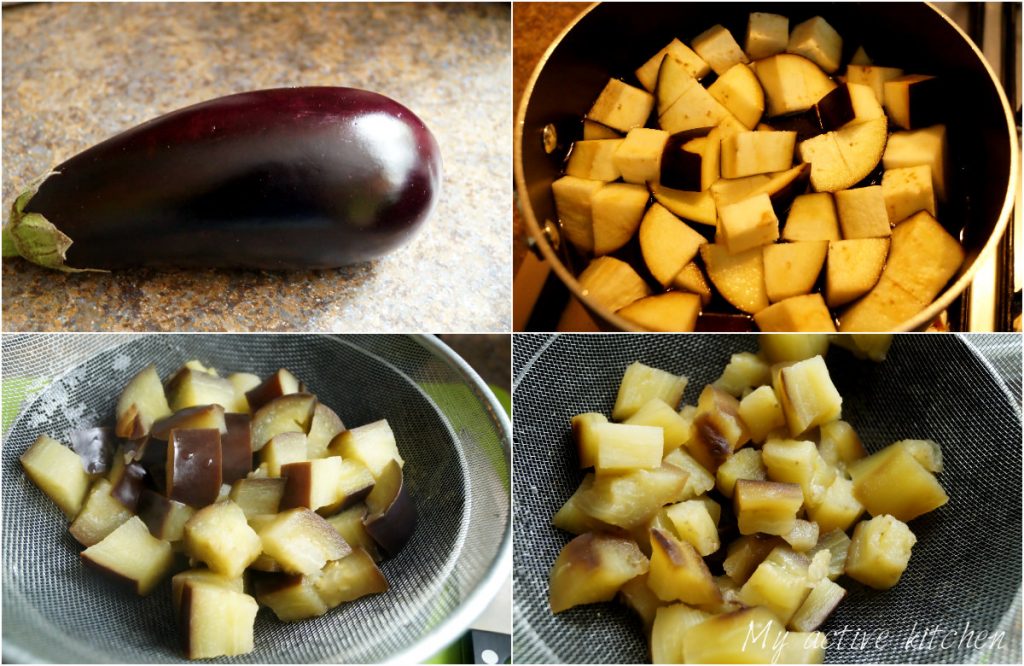 On medium heat, add 2 tbsp vegetable oil to a wok, add chopped onions and sauté till soft add mince meat, curry and thyme if using and stir together till brown.
Add boiled pepper to the mincemeat and combine well together. followed by the rest of the vegetable oil, add little water if need be.
Add salt and seasoning to taste
When sauce is almost cooked and it is well seasoned as you would want, add aubergine/garden egg to sauce, combine well and cook for another 3-5 minutes. Take if off the heat and serve with boiled yam or plantain just like I did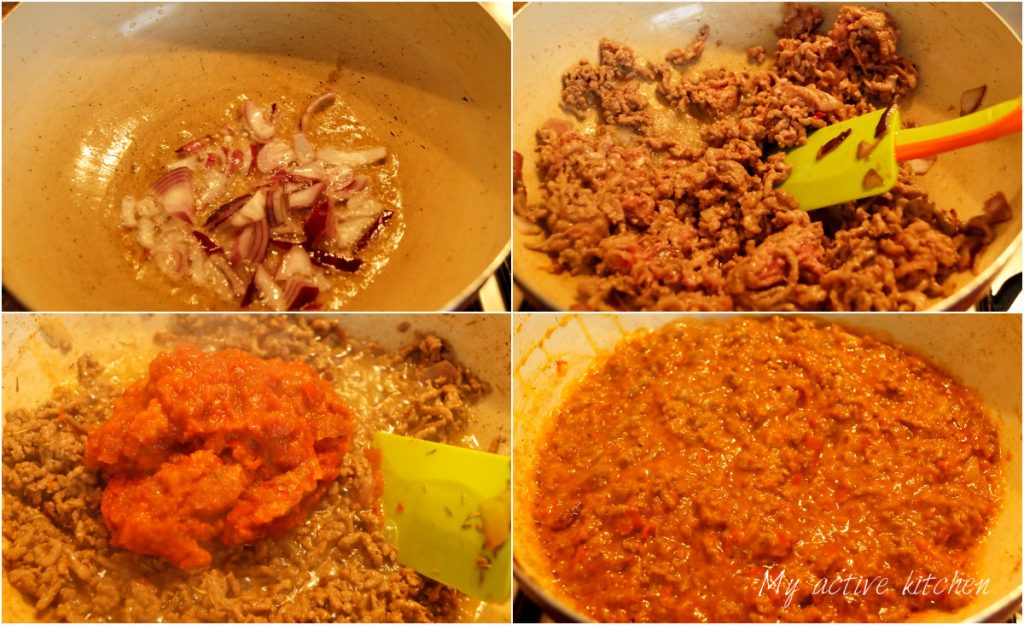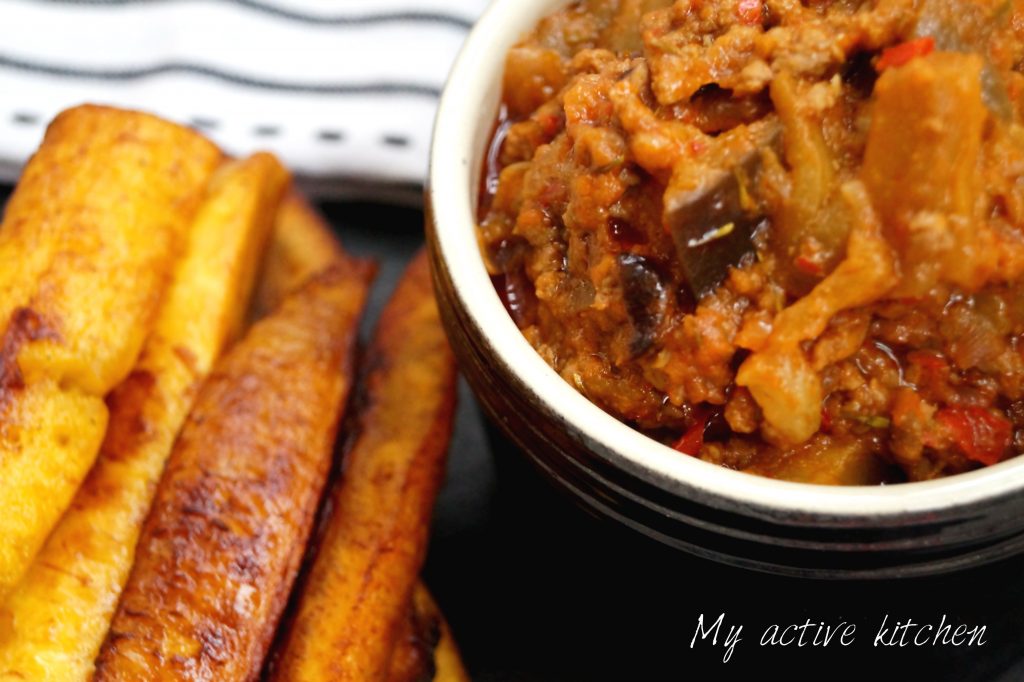 Notes: this sauce can be made well ahead of time and can be stored in the fridge for up to 2 days. It is a good sauce of protein and filled with nourishing vitamins too. This can also serve as Sahoor food for my Muslim readers; it is time effective, a slow energy releasing food that will keep you feeling full for hours.
Tips: use your leftover garden egg stew for pie filling. Honestly, on foodies honour, it is very yummy and refreshing too.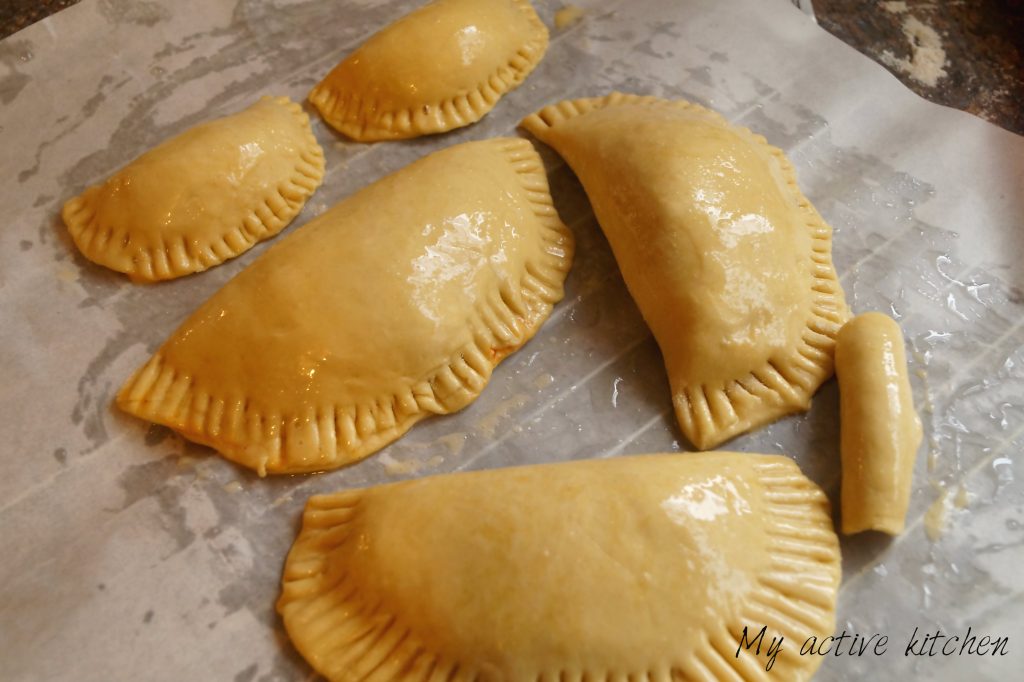 If you made this garden egg stew (yam sauce), don't forget to leave me feedback. Tag me on instagram and save away to your pinterest
Enjoy.xxx