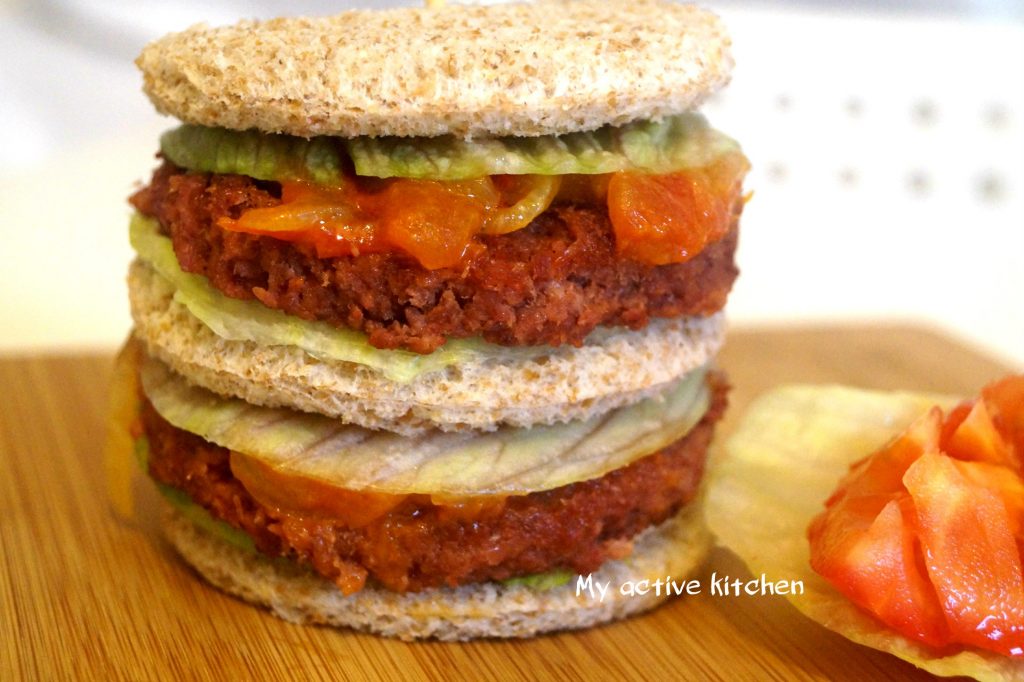 Have you ever had one of those lazy mornings and thinking if only a prince charming could serve you breakfast in bed or vice versa. Well, this is a quick brunch recipe for one of those days. This corned beef sandwich is so quick and easy to make and can also serve as packed lunch for kids to school. I can say it is for anybody and any event.
I'm an advocate for making things beautiful and seeing positivity out of every situation. Corned beef is not everyone's cup of tea but I believe when cooked and presented right, you might have a change of heart. I made a sauce for my sandwich which can be eaten either cold or hot. This recipe is one of the many ways I eat and cook with corned beef... are you ready for this? 
Ingredients
 1 can of Corned beef
2 tbsp of vegetable oil
Pinch of cayenne pepper
Salt to taste
Seasoning of choice to taste (I used maagi)
2 medium size fresh tomatoes
I medium size onion
Lettuce or salad of choice
Butter for spreading if desired
How to make corned beef sandwich
Chop the onion and tomatoes and set aside
On medium heat, put the oil in a pan then add the chopped tomatoes and onion; stir for about 2 minutes
Add the seasoning, salt, and cayenne pepper, cook till sauce thickens. Do keep an eye on it so it doesn't dry up or get burnt.

Corned beef
Open the corned beef and slice to desired thickness.
On a medium heat place the sliced corned beef, fry on both sides for about 40 seconds each.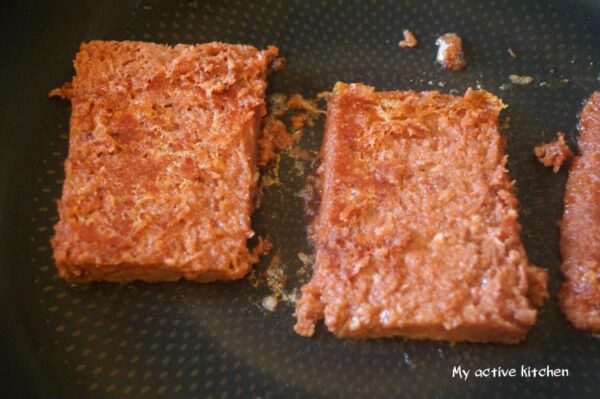 Arrange your sandwich with sauce as you would like and don't forget to eat with a salad. Makes the meal balanced.
Another Corned beef recipe you might love
See how easy this corned beef sandwich recipe is… I would like to see what you have been cooking with our recipe, don't forget to tag @myactivekitchen on Instagram, Facebook or simply send me an email. See you on my next post