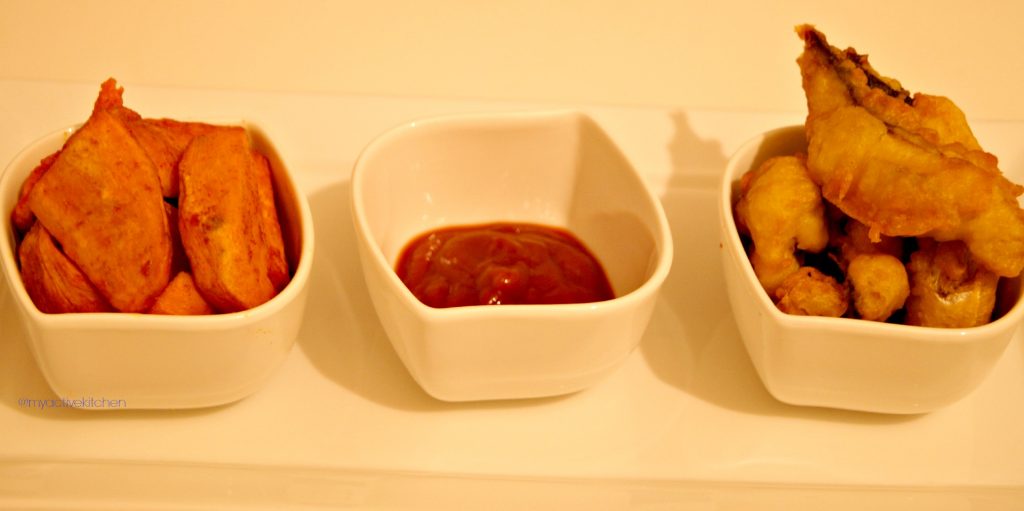 This baked sweet potato is all down to one of my colleagues at work. We share the same interest in food and photography. So this wonderful day, she started talking about sweet potato and how you can do so many things with it not forgetting it is healthier than other potatoes.
I love sweet potato but for some reason I hardly cook it. Well some few days after we talked about all kind of potatoes and its benefits, I decided to make something nice from it and since I made this, I have made other meals out of it too. I apologise for not uploading a step by step to this meal and that is because it is very easy to make. It is one of those meals you can cook up in about 40 minutes.
I roasted my sweet potatoes to convince myself I'm still trying to stay healthy so you can fry yours if you want but I fried my fish because I want the regular fish and chips feel. I used mackerel fish and it was amazing. Let's get cracking then or I won't stop rambling on about me.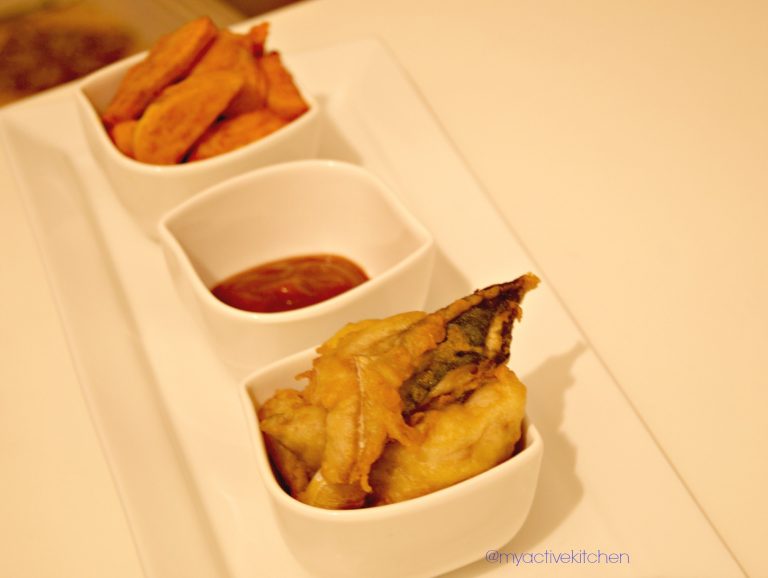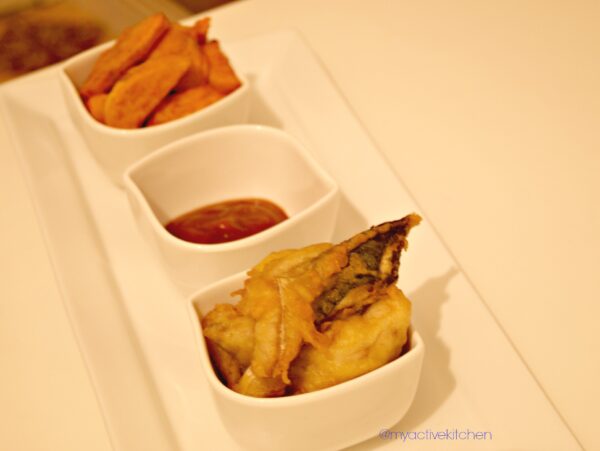 What you will need
4 medium sized sweet potato
2 mackerel fish filleted
Seasoning
Salt
150g flour
Water
Smoked Paprika
Garlic powder
2 tsp olive oil
Vegetable oil for frying
Method
Cut the potatoes into wedges or chips as you would prefer. Add salt, garlic, smoked paprika, olive oil and toss together till the potato and spices are well combined. Place on a baking tray, put in the oven and bake on 200 degrees for 45 minutes.
Cut the fish into bite size and season with salt. In a separate bowl, mix flour and seasoning together with water to form a lump free batter. Sprinkle the fish with flour and dip in the batter, coat evenly then fry in a very hot oil. Because the fish is thin and cut in bite size it cooks faster and so I recommend you cook for less than ten minutes.
Serve with dips of choice and enjoy.
Tips
Cut your potato into same sizes to allow an even cooking time.
Rub your baking pan with oil to avoid potato sticking on to the pan.