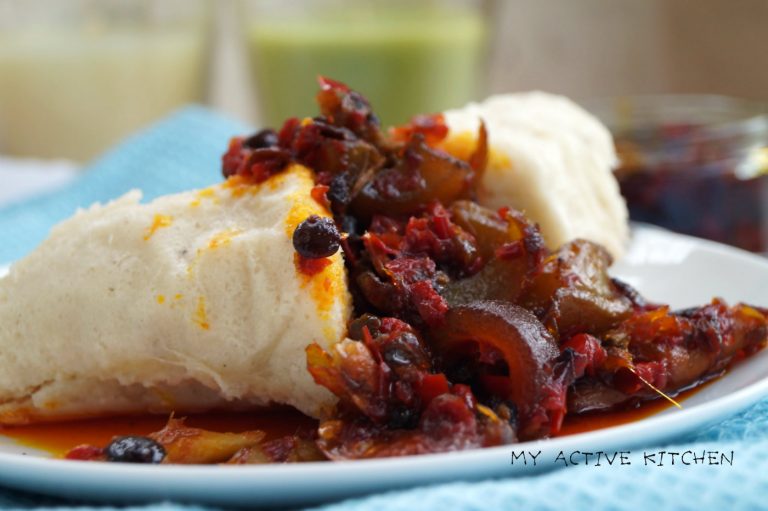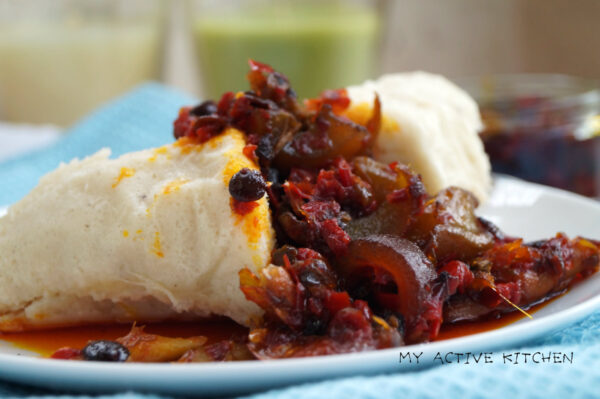 I'm covering my face as I type this; I have not made ofuloju (ekuru) in the last 4 years. In fact I needed to call my mum to ask for a quick refresher course on how to make ofuloju also called ekuru again. Ofuloju is a popular Yoruba delicacy and it is mostly eaten with eko (agidi) and it can be eaten on its own as snack.
Right, you can't do posh with ofuloju/ekuru as it requires the fingers. Well for me I enjoy it best with my hands than cutlery. you flake the ofuloju into the ata dindin and mix together with a dash of salt if you want. Ofuloju's literal meaning is 'white in one's sight' and I remember my mum very particular about making sure the peeled beans is skin free or you will be in trouble and get kitchen lecture. Lol, it has to be pure as pure can be. She has not seen this picture yet, I'm sure she will point out the specks in my ofuloju. hahaha
Ofuloju as it is called from where I come from is pretty straight forward to make. You simply blend the beans without any other ingredients. No salt, no onions etc just the beans and water. Ofuloju is eaten with ata dindin with plenty locust beans and palm oil. It is a very traditional food with a superstitious story behind it. Ofuloju/ekuru can be given to a fussy child that wouldn't eat beans cooked in another form. It is highly proteinous and yes, very good for the body. Lol Ok people, let's get down to business or I won't stop talking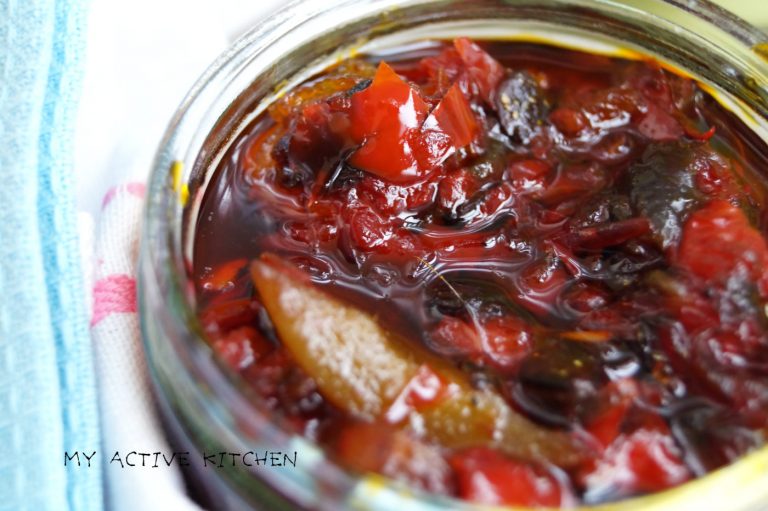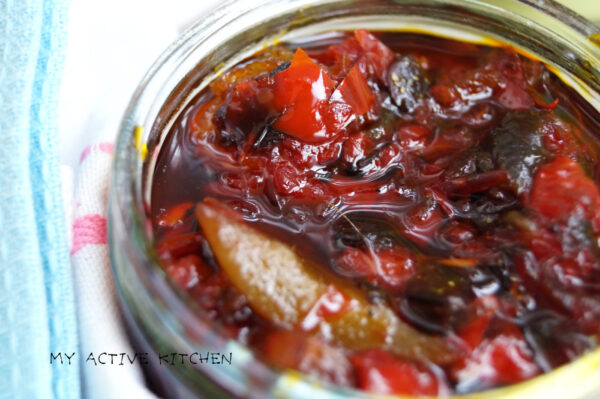 What you will need
2 cups of peeled beans, learn how to here
Salt
Red bell pepper (tatashe)
Scotch bonnet chillies (ata rodo), use according to heat tolerance
Seasoning
Smoked fish
Ponmo, cooked and cut in cubes
Dried shrimps
Bonga fish
Locust beans (Iru woro)
2 onions
4Csp Palm oil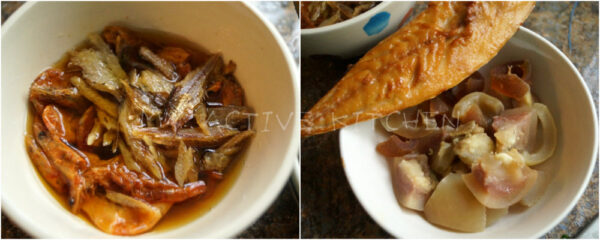 Method
Notes: soak the dried shrimps and bonga fish with hot water for about 10 minutes and rinse clean
Rinse the locust beans before using it
Reduce the amount of palm oil use in this recipe to suit your individual needs
How to make ofuloju
Soak peeled beans in water for at least 3 hours or preferably in the fridge overnight. This is to aid the blending at the time of use.
Blend the beans with little water, to form a smooth batter. The consistency should be like that of moi moi. Not too thick and not too light, it should be in-between.
Empty the beans into a bowl and beat with a hand mixer/ wooden laddle for about 10 minutes to incorporate air into the beans. This makes it to be fluffy and light.
Scoop the beans batter into a foil container/ banana leaves/nylon /moi moi leaves/ ramekins and steam on medium heat for 45 minutes to 1 hour.
Check on the ofuloju/ekuru intermittently and make sure the pan have enough water to steam at all times.  Alternatively, you can bake the ofuloju in the oven. Turn off the heat once it is done and set aside.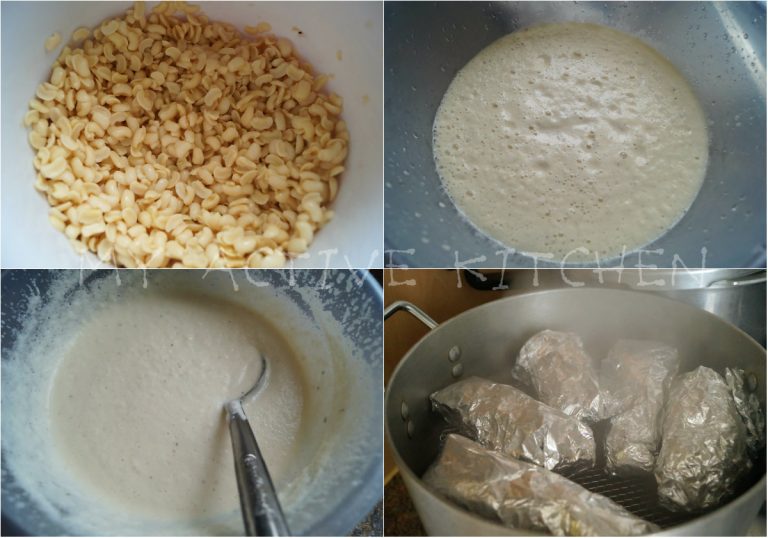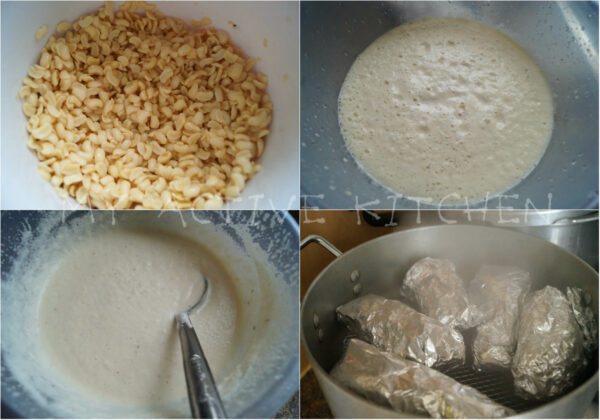 How to make ata din din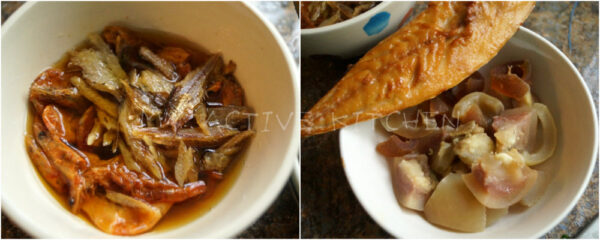 Blend the peppers and 1.5 onions roughly and drain off excess water from the pepper (this is to hasten the cooking process/ take the time off boiling the pepper)
Place a pan on a medium heat, heat for a minute and add palm oil. after about 3-5 minutes of heating the oil, add the locust beans and the remaining onions (chopped) and fry for about 40 seconds .then add the pepper mixture and stir to combine.
Add the ponmo or any other tough protein at this stage to the sauce if using.
Add salt and seasoning accordingly and continue to cook for another 5 minutes.
Add shrimps and bonga fish to the sauce, if you are using smoked mackerel; add it to the sauce as last ingredient and continue to cook till oil floats on the surface of the sauce.


Serve the ofuloju with the ata dindin and tuck in with your hands. Enjoy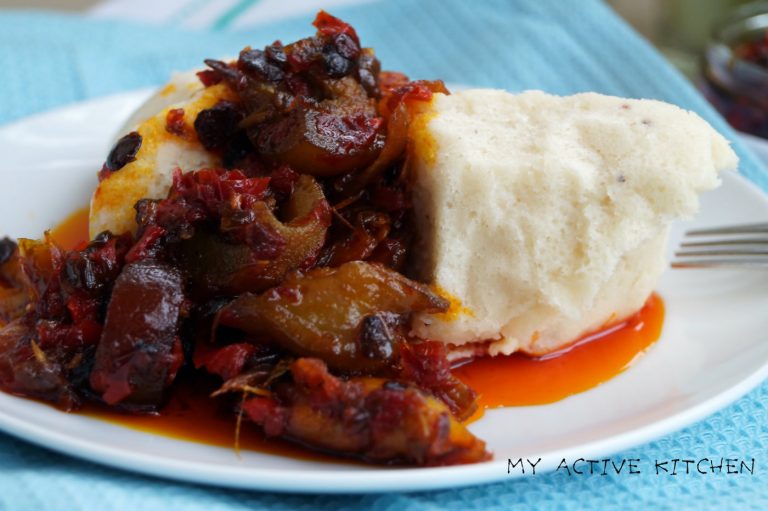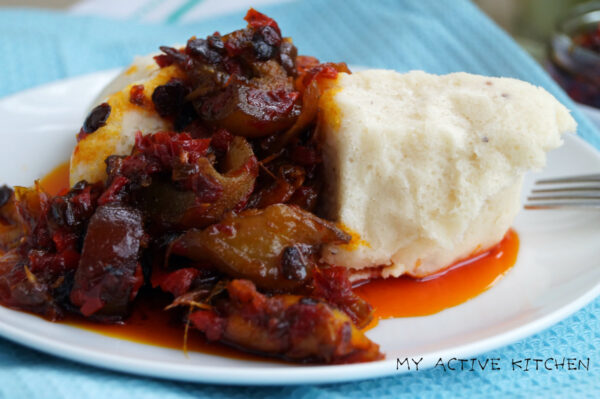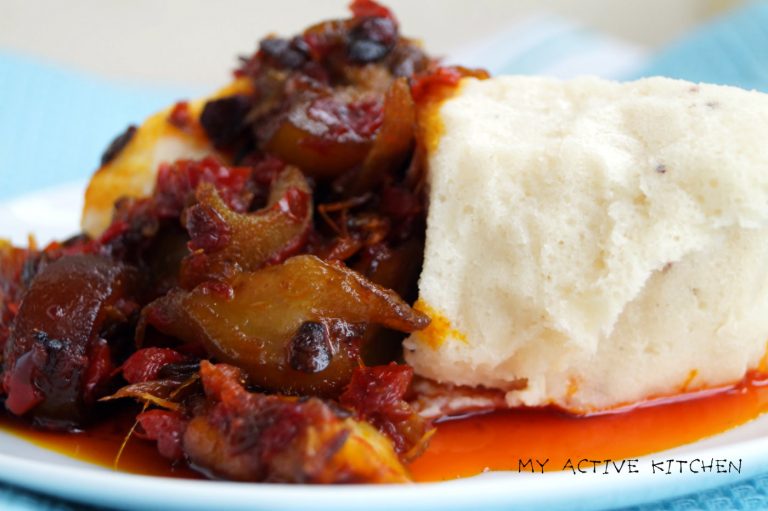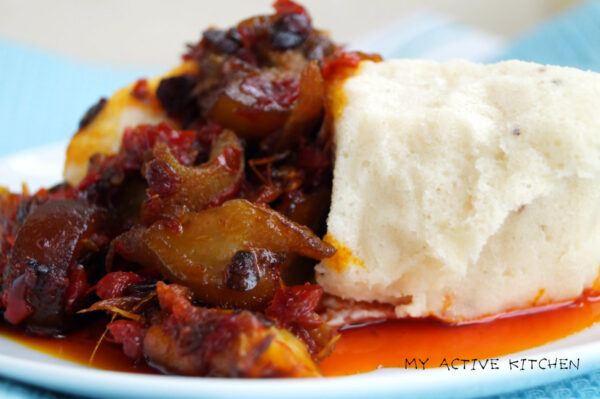 Don't forget to take a picture and tag my active kitchen on social media if you make any recipe from the blog and I also love reading from you all, leave a comment or send me an email. If you are yet to subscribe to the blog, kindly do so and you won't miss any new post from us again. Don't forget to use the share buttons below too, sharing is caring. Until next time, be true to yourself