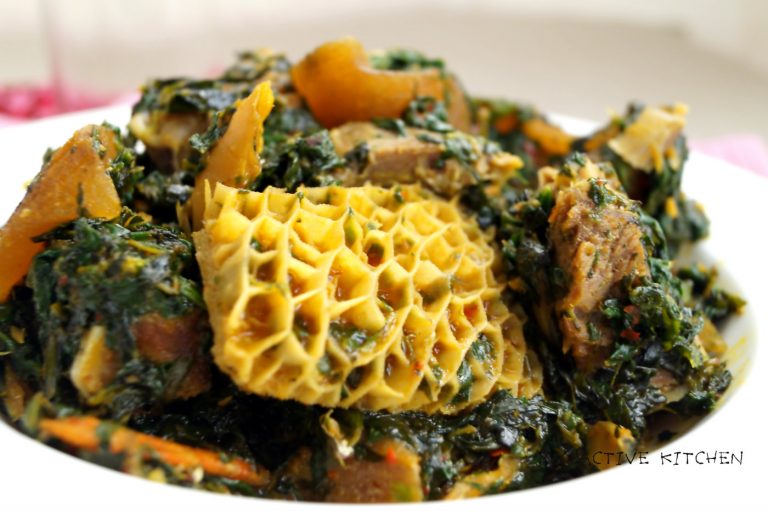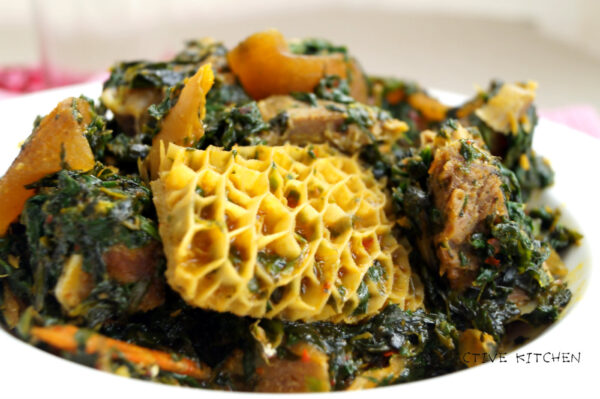 Edikang Ikong (Edikaikong)
I visited mummy AB shops (My local African shop) the other day and she had fresh fufu. The first thing that came to mind was Edikang ikong (pronounced edikaikong). Unfortunately for me, she didn't have fresh ugwu also know as ugu leaves or fluted pumpkin leaves in English. I didn't let it stop me from treating myself to some good old Edikang ikong soup (edikaikong) and fresh fufu. Really, who would say no to fresh home-made fufu and vegetable soup? It is not every day you get that around here. Well I was really grateful and I went home with as much fufu my hand could carry, hahaha just exaggerating now but I did buy a few.
I love to cook Edikang ikong (edikaikong) and I love the reaction I get from hubby when I cook it. It is delicious, easy and quick to make. In order to enjoy it more, you should be ready to spend some money because of the ingredients required for this dish. I prefer to use goat meat, panla (okporoko) and smoked ponmo for the huge flavours I would get in my vegetable.
I hardly use periwinkle as I have not seen it in a while and it is not popular in the part of the world I live. Also, you require water leaves with the ugwu leaves but in the absence of water leaves, I used baby spinach as it was the closest to water leaves.  Edikaikong is an Efik dish that a Yoruba girl like me loves so much and I can say I cook well too. It is similar to Afang soup as they both require 2 types of vegetable to cook.  I hope I have done this Nigerian soup good justice.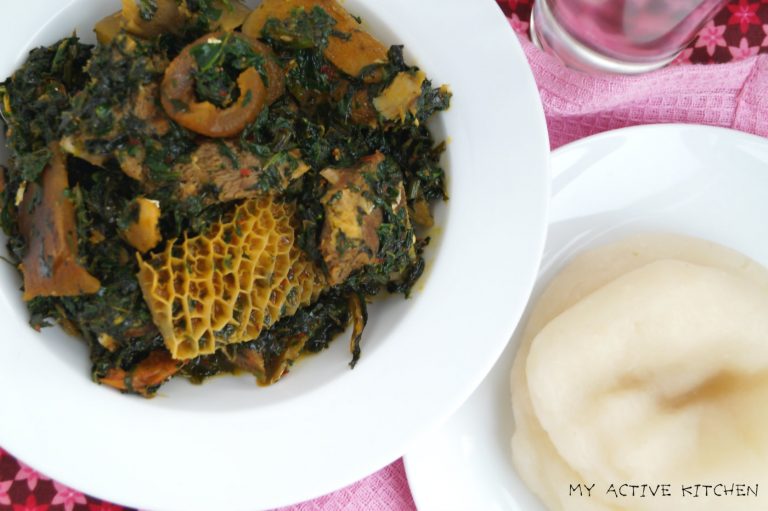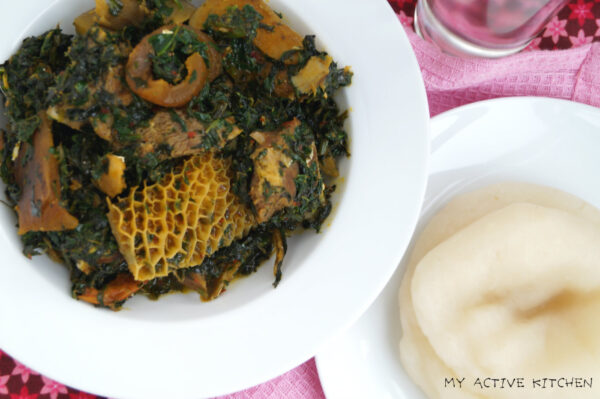 Ingredients
500g water leaves (I used baby spinach) thinly chopped
300g ugwu leaves, thinly chopped
Scotch bonnet chillies, use according to heat preference, blended or chopped
1.5-2 Csp palm oil
500g assorted meat, I used goat meat and shaki
Few pieces of ponmo
Panla (stockfish/okporoko) or dried fish
2-3tbsp Ground crayfish
Seasoning
Salt
Bonga fish, washed
Dried shrimps, washed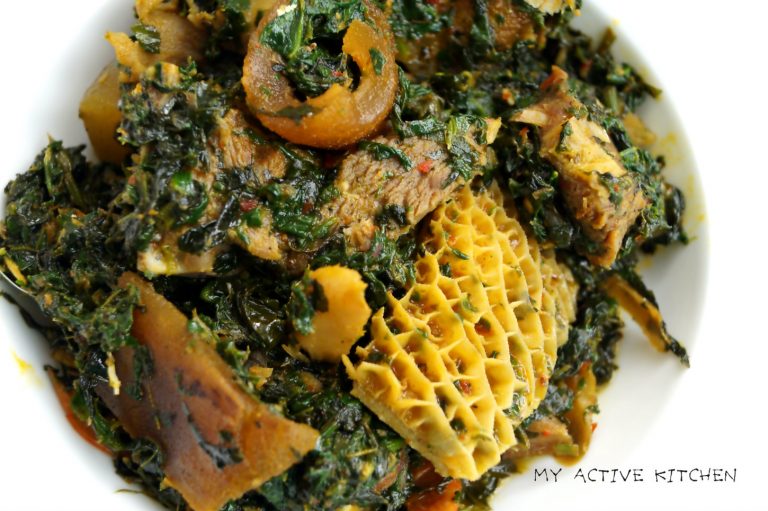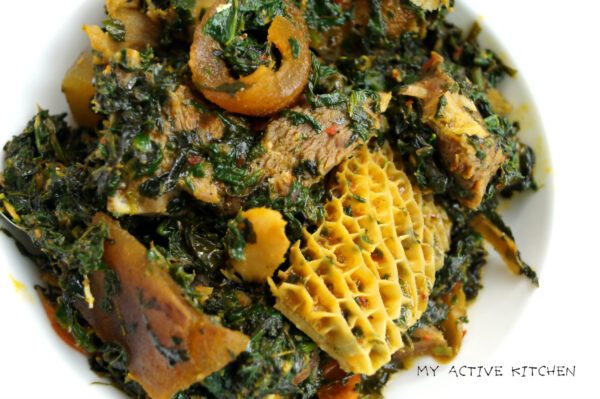 How to make Edikang ikong
Notes: you do not use onions in cooking Edikang Ikong or the Efik 'food police' will come knocking at your door
This soup is not meant to be a watery dish. Slow down on the addition of liquid/stock or you would end up with waterleaf soup (obe gbure, pade mi ni'gunpa) which is not too bad if you ask me but that is not what you want if you are aiming for the real deal.  Also, you don't need too much palm oil for this soup.
You can still enjoy edikaikong without breaking the bank. Use whatever you can afford and also aim at getting your stock right with seasoning and salt and you might not need it for the soup.
Because this soup recipe does not require much liquid, I squeezed the spinach to get rid of some liquid. This is totally optional but I found out it makes my job a lot easier. I don't have to cook the vegetable too long before taking it off the heat.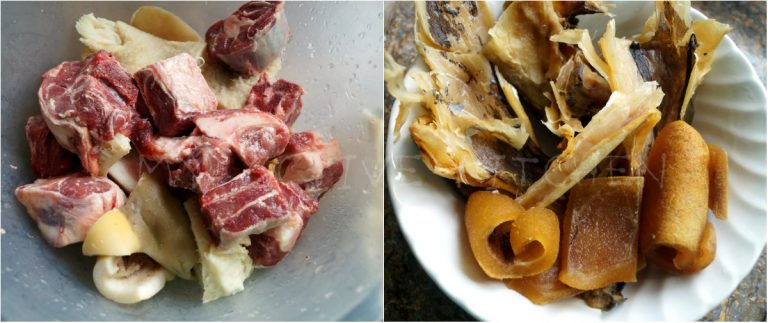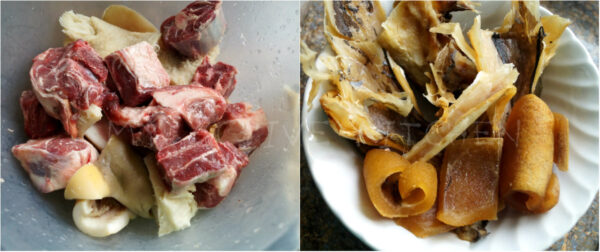 Step 1. Bring the assorted meat  and any other tough protein to boil till tender with very little water, salt and seasoning only.


Step2. Add blended scotch bonnet chillies and palm oil to the meat. Cook for another 10-15 minutes, this is just to make sure the palm oil cooks properly and you are not left with cold tasting palm oil when eating your edikaikong


Step 3: add ground crayfish, Bonga fish and dried shrimps to the sauce and stir to combine. At this stage, check for salt and seasoning. You might want to hold on before adding salt, if you have to do at all. Let it be the last thing you would add to the soup
Step 4: add the squeezed waterleaf to the pan and stir to combine. Leave the pan open at this stage and cook for another 3 minutes.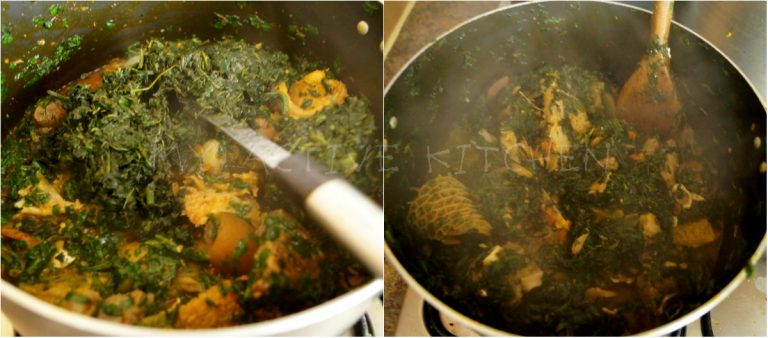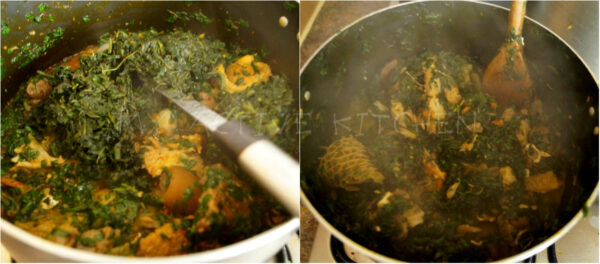 Step 5: add the ugwu lastly to the pan and stir to combine. Check for salt and seasoning and adjust accordingly. Cook for another 3-5 minutes and take it off the heat.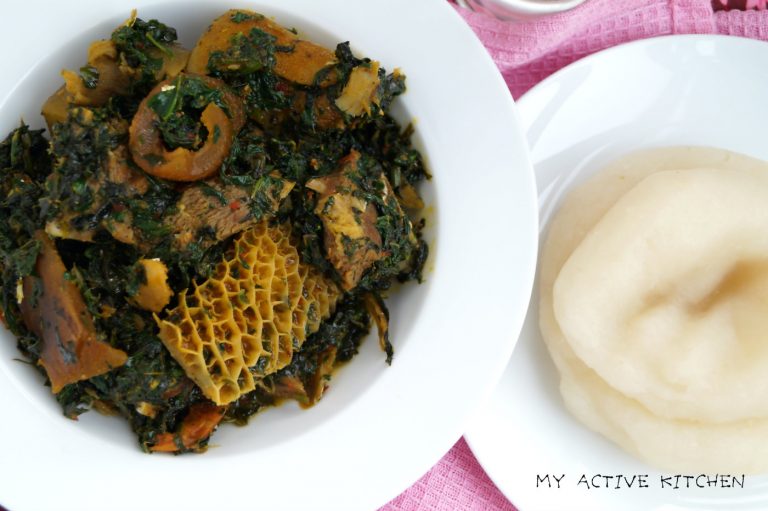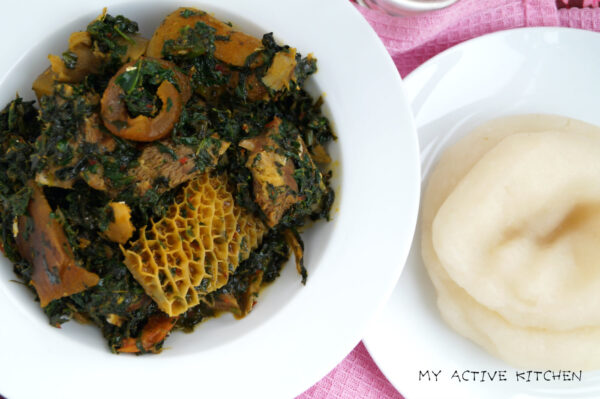 Serve the soup hot with correct fufu, pounded yam, Garri or any other swallow of choice. Correct food (insert emoji thumbs up)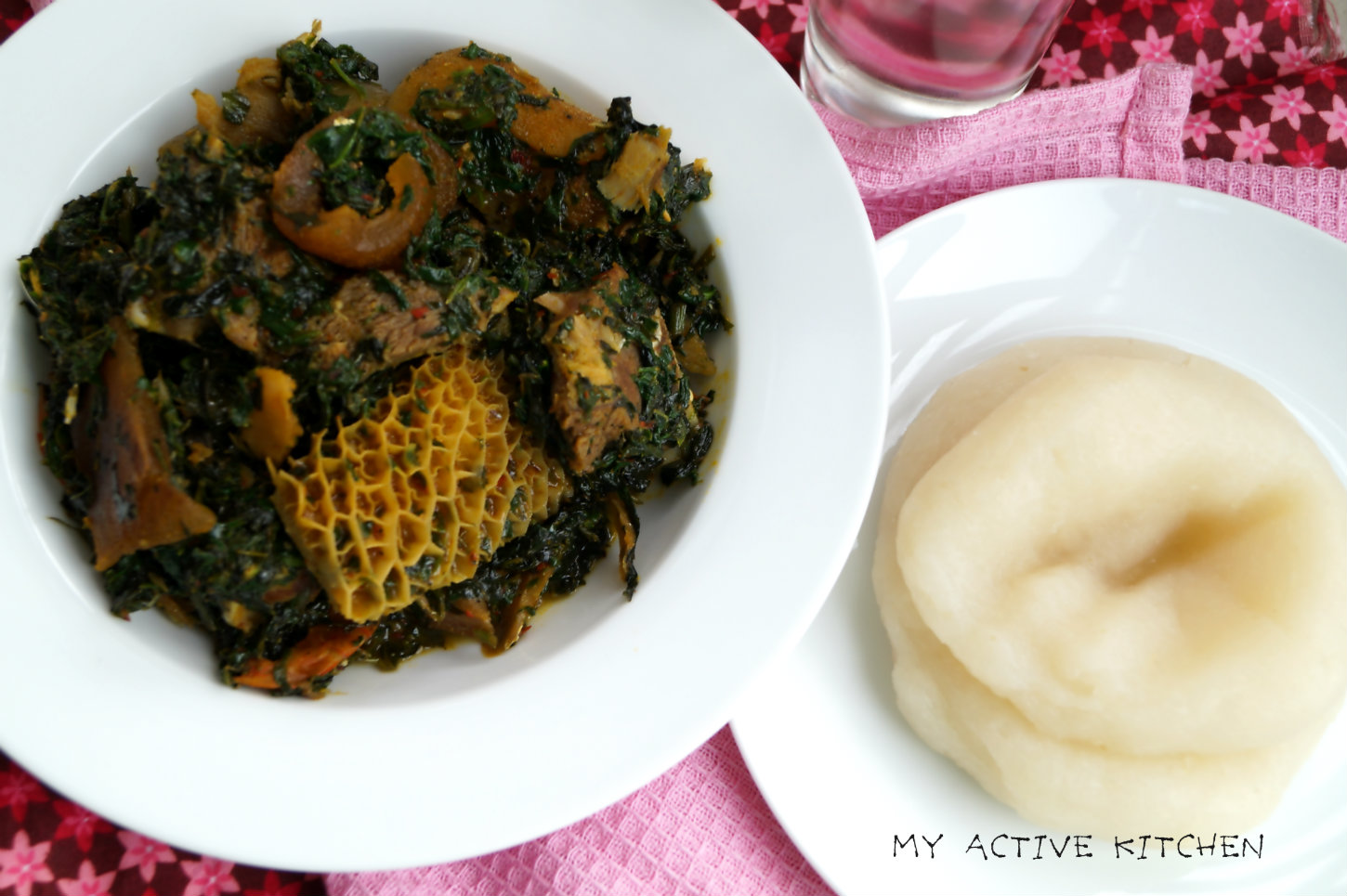 Other Nigerian Recipes You Should Try if You Love This Edikang ikong Soup Recipe
I would like to see what you have been cooking with my recipes. Don't forget to tag @myactivekitchen on Instagram, Facebook or simply send me an email. See you on my next post