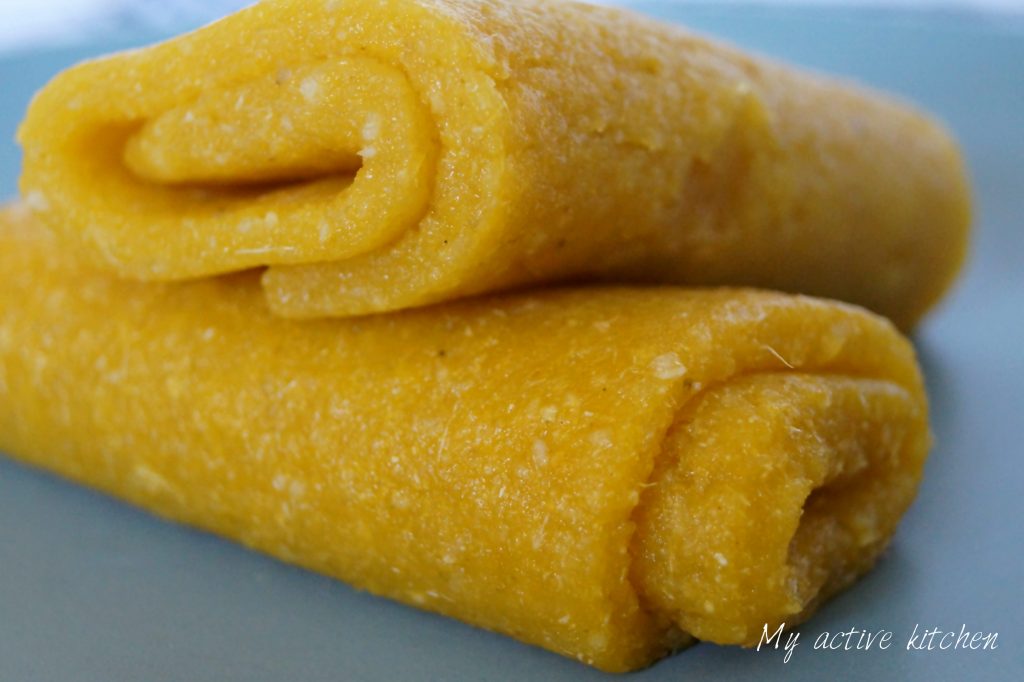 Gone are the days when we slap Nigerian food on the plate. These current days, our soup staples (morsel types) are presented in appealing and appetising ways.  I posted Ofe Onugbu on Facebook recently and I had a request on how to make Eba roll, I know this post (eba roll) is available on some other food blogs but hey it is rather late here than never.
Here is my take on ways to make your starchy morsel food look very appealing and I've tried making eba croissant too. Enjoy
Ingredients
Premade morsel food of choice (swallow/solid as called in Nigeria)
Rolling pin
Cling film or plastic bag
How to make Eba roll
If you have worked with dough before, you may find this very easy. Just imagine you are in an art studio creating a masterpiece with any substance of your choice. In this case, it happens to be eba.
On a plain surface, cut cling film or plastic bag into 2 big sizes. One to put the eba on and the other to cover it with.
Use a rolling pin to flatten the eba and remove the cling film covering it.
Cut out uneven side to form a rectangle/square
Roll or fold it from one end to another
there you have it EBA ROLL
Eba Croissant
Using the same flattening method from eba roll
Using a large knife or pizza cutter, cut out triangles from the rectangle starting from the far edge of the rectangle.
Cut a small slit in the middle of the triangle,
Using both hands, hold on to each end of the triangle base and roll eba to form a crescent.
Serve with Nigerian soups of choice. Enjoy.x
If you made this recipe, don't forget to leave me feedback. Tag me on Instagram and save away to your Pinterest