Last Updated on
It is no news that I love okra soup either plain or as ila alasepo like it's called in my language, in fact, I cook okra/ila alasepo at least once a week and it is always in my freezer. This effortless ila alasepo is one of my favourites and it is very easy to cook too.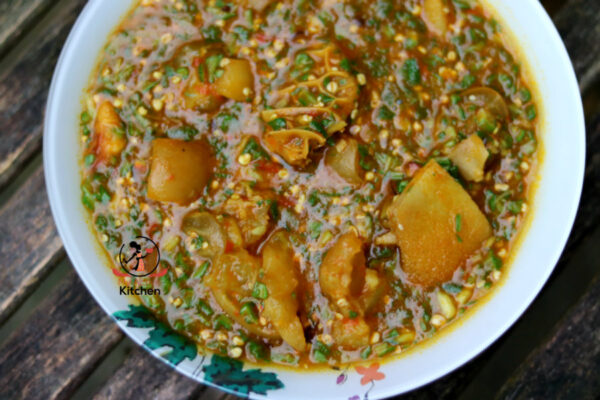 Effortless Ila Alasepo
My not so little one only jumps on the okra soup wagon. I had some salmon head recently and I was supposed to use it for pepper soup but I changed my mind and made this yummy effortless ila alasepo instead.
I have hardly cooked ila alasepo this way but after I made this okra recipe, you can bet how quickly I changed my tune and made it for two consecutive weeks. This ila alasepo is perfect with both fish and meat. That is why I have two different pictures to show you that it works. The weather wasn't great when I took these pictures, kindly bear with.
To make this effortless ila alasepo, I made the stew or the sauce and okra separately and oh boy was it lovely, yes the whole pot was emptied that same night. It is very basic and straightforward. Cook the sauce in one pot, cook the okra in another and combine.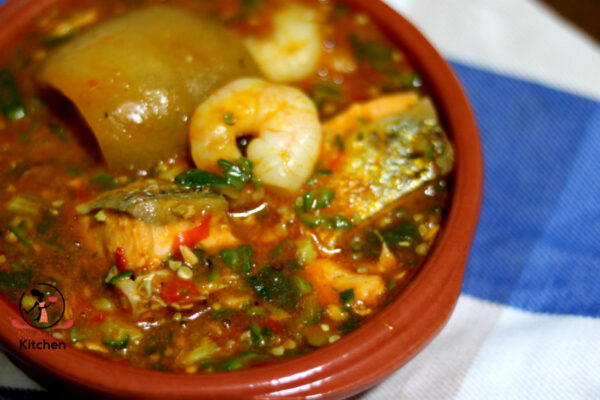 Ingredients
500g fresh okra finger
1-2 cooking spoon palm oil
1 red bell pepper
Scotch bonnet chillies (use according to preference)
1 medium size onion
1 wrap locust beans (Iru)
Salt
Seasoning (knorr or any seasoning cube of choice)
Beef or assorted meat cooked
Fish (I used fresh salmon)
Fresh prawns
Ground crayfish
How to make effortless ila alasepo
Prep:
Add the red bell pepper, scotch bonnet chillies and onion to a blender, puree and set aside
Chop or process the okra and set aside
Cut the meat or fish into  manageable chucks and set aside
how to cook stewed okra
Place a pan on hob and add the palm oil, leave for about 1-2 minutes then add the puréed pepper. Leave to cook for another  5 to 10 minutes.
Check at interval and stir  to avoid burning add seasoning and little salt,  add the fish if you are using or meat/assorted meat and cook for another 5 minutes. Take the fish and prawns out of the stew into a bowl and continue to cook on low heat (leave the meat/assorted meat in the stew)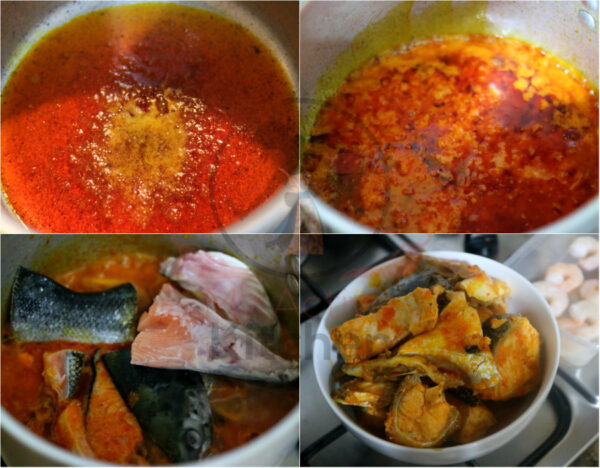 Whilst the stew is cooking
Place a new pan on the hob; add just about enough water to cover the processed okra in the pan. Add the locust beans and allow the water to boil (this should take about 3 minutes) add the okra and stir vigorously to combine. Cook for about 2 minutes and reduce the heat.
Finally, add the cooked stew to the okra and stir to combine. Taste for salt and seasoning and adjust accordingly. Add ground crayfish, the fish taken out earlier stir to combine and cook for another 5 minutes.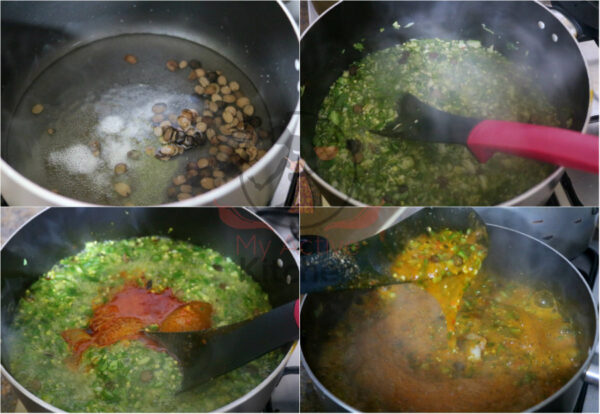 Turn off the heat and serve the stewed okra with a swallow of choice.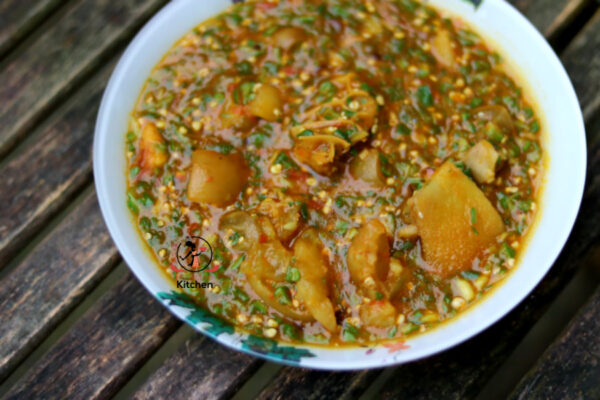 Thank you and kindly leave me feedback when you try this recipe or any of my recipes. Let us be friends on Instagram! See you on my next post