Recently, breakfast at mine on weekends has been the yummy and amazing easy French toast.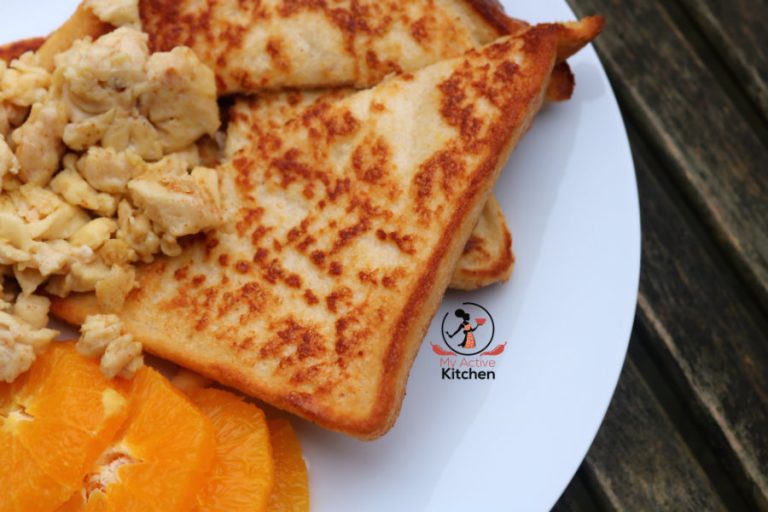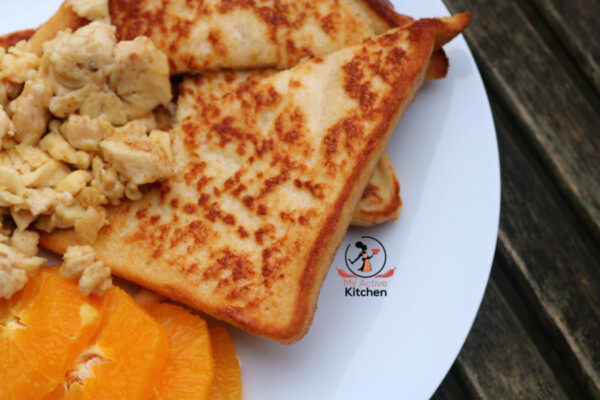 Easy French Toast
It is one of the easiest eggy breakfasts you can whip up. I don't normally cook on Sunday mornings but since my little madam suddenly became fussy about food, I have no choice but to make some food available. One of such foods is this French toast as it takes less or no time to make especially if you are cooking for 2 or 3 people.
This french toast recipe is as basic as it comes but can sure put a smile on many faces. I always sneakily add cayenne pepper to my French toast and I like eating it without all the other additions like syrup and butter (my madam wouldn't have it) To keep the French toast warm for everyone, I finish it off in the oven that way, we can all have hot food for breakfast.
The best kind of bread that works for French toast, are thick bread or bread that is not necessarily stale but firm. Agege bread works perfectly well for French toast too. I also use a combination of butter and vegetable oil to fry the French toast and that is one of the major reason I don't add all the other additions to avoid unnecessary addition of calories.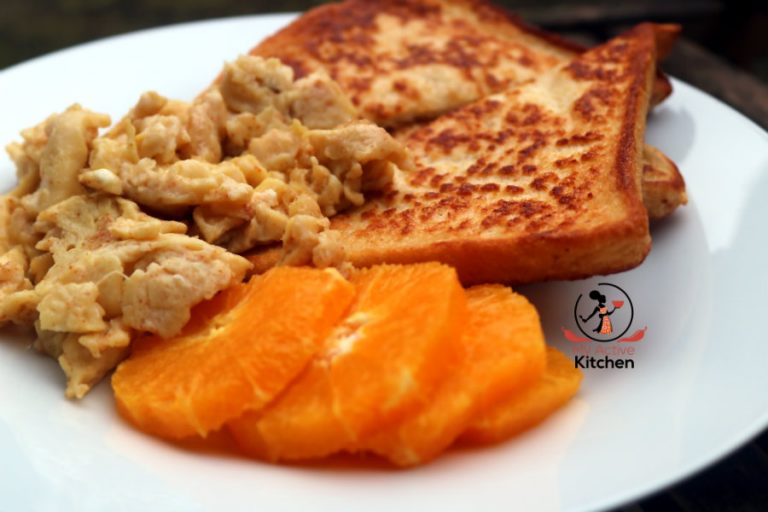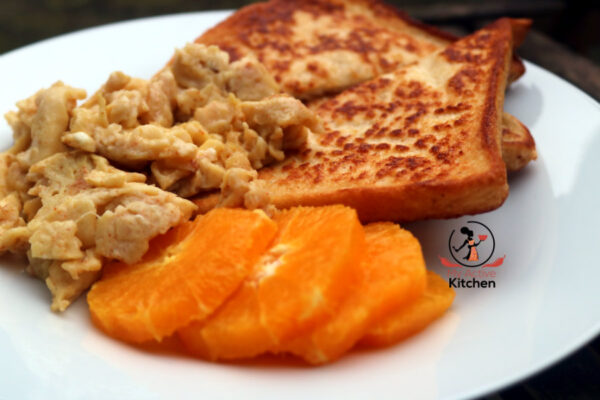 Ingredients
6-8 slices thick bread
3 eggs
1 small nutmeg grated
Cayenne pepper
Salt to taste
¾ cup  milk
Butter to fry
Vanilla extract
To serve
4 eggs
Orange peeled  or any other fruit of choice
Maple syrup, optional
Icing sugar, optional
butter, optional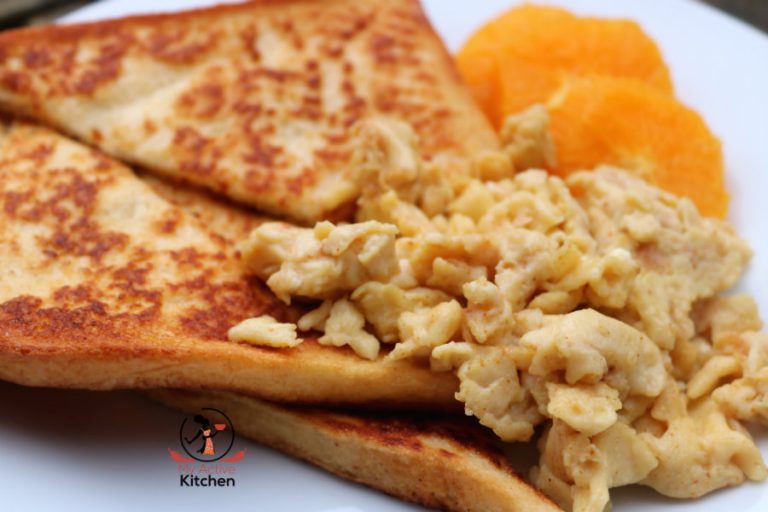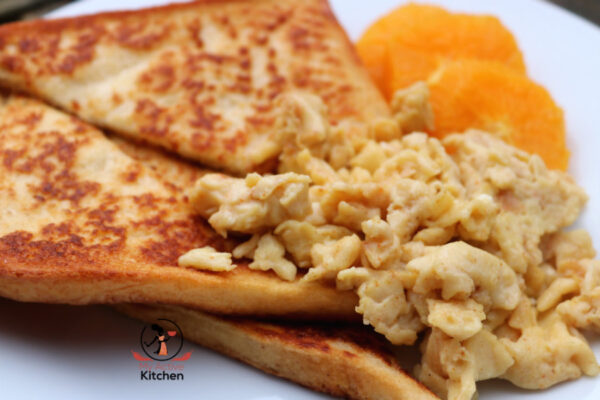 How to make easy french toast
Set the oven at 130 degrees (this is optional but great to keep the toast warm)
In a shallow bowl, add eggs, milk, salt, cayenne pepper, vanilla extract, nutmeg and whisk for about a minute or two till it's well combined
Place a frying pan on medium high heat (you can use 2 burners/frying pans to make the job easier) add butter to the pan to melt (you don't need too much especially if you are using a non-stick pan)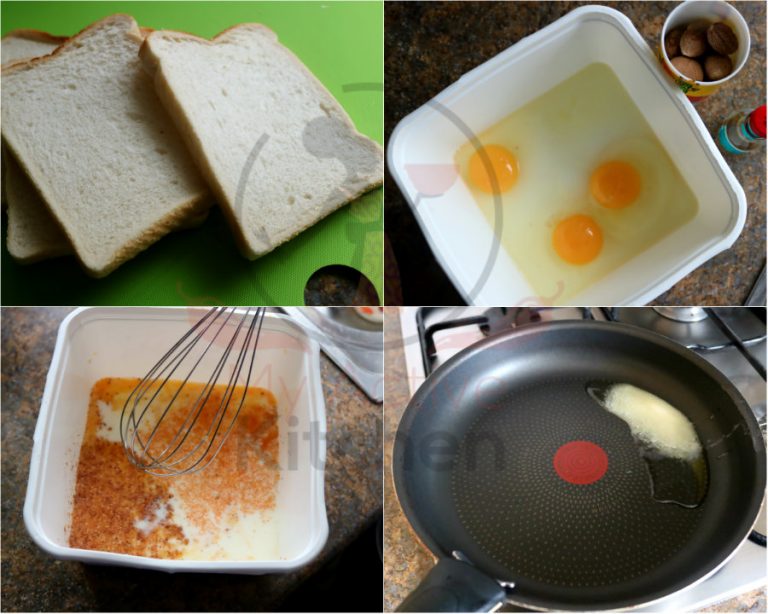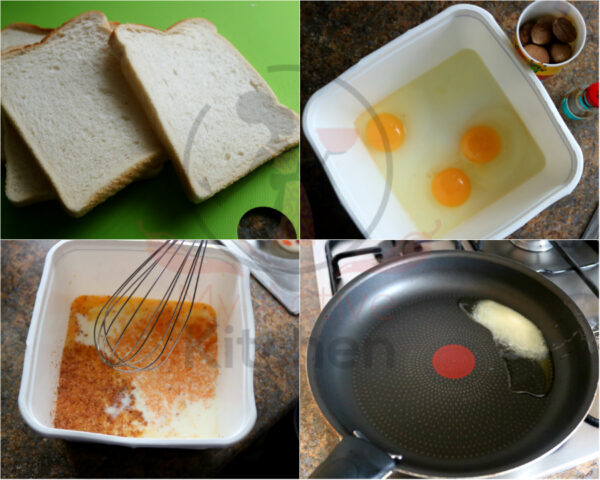 Soak the bread in the eggy mixture one at a time leave to soak for some few seconds and shake off the excess
Fry the soaked bread till browned on both sides (flipping in between)
(place the French toast in the oven while you finish off the rest, remember this stage is optional)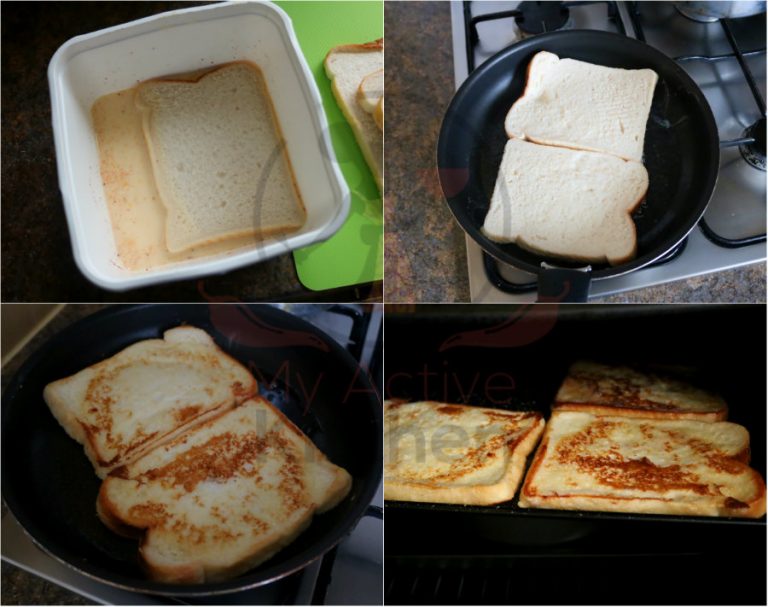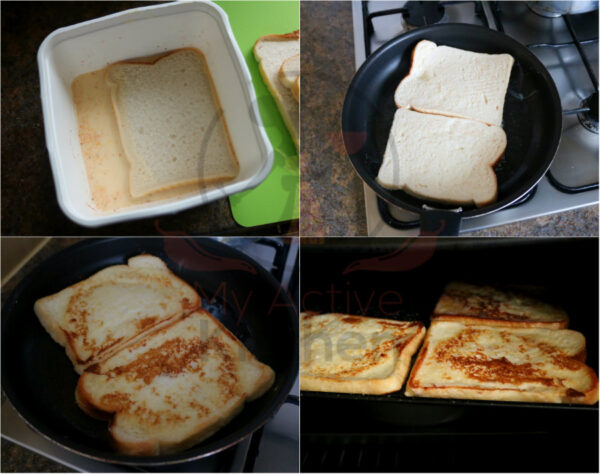 Serve it warm with scrambled egg, syrup, icing sugar, butter or fruits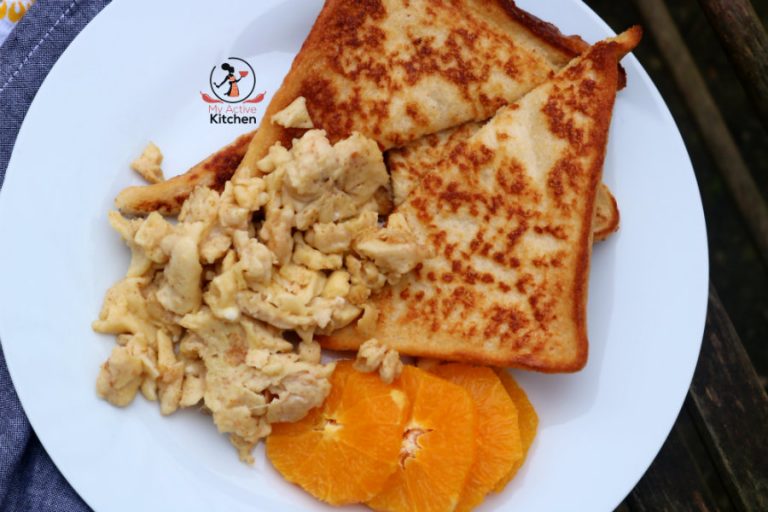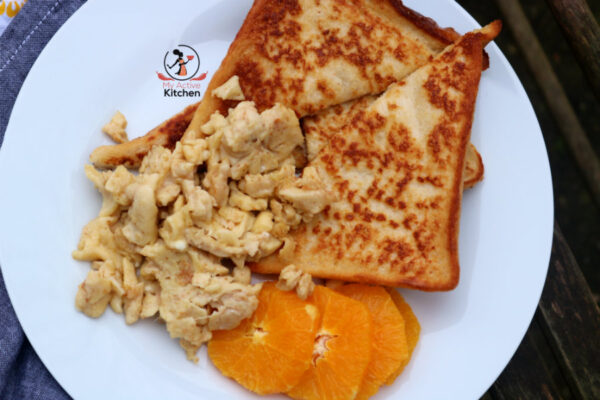 Kindly let me know if you make this recipe by leaving feedback or give me a shout on Instagram or facebook @myactivekitchen