Last Updated on
Plain okra soup is a staple in most Yoruba household. It is a very basic soup recipe but very tasty and it is mostly accompanied with stew (like buka stew)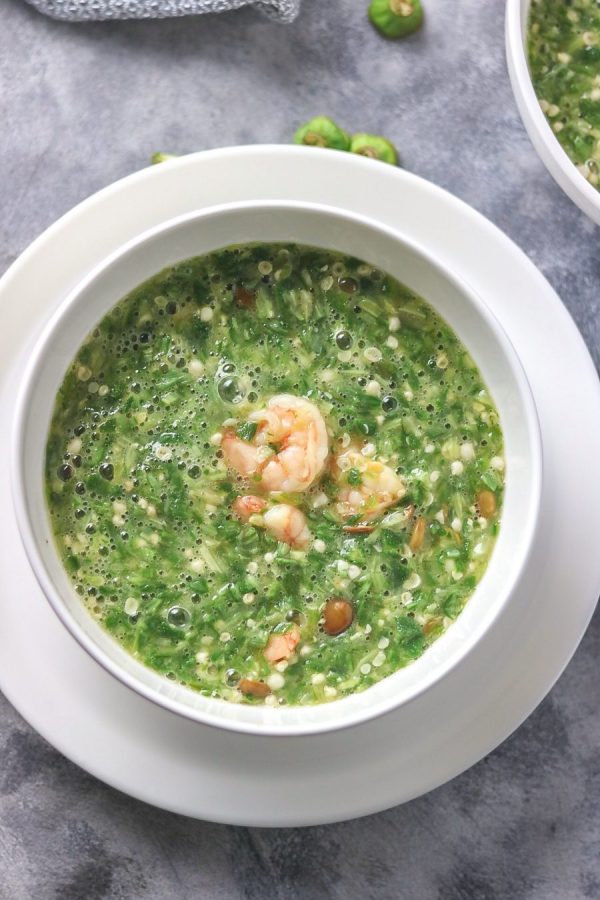 There are many ways to cook and enjoy okra soup but the plain okra soup is the easiest especially if you are caught up with time. It requires fewer ingredients too. Okra soup recipe requires the okra chopped or grated into coarse texture. Thanks to food processors, this can be achieved within a twinkle of an eye
Nigerian Okra soup is well known for its viscosity after cooking and this can be achieved by using just a tiny bit of potash (kaun) or baking soda. I didn't need to add any of the above to this recipe as I was fortunate to find very fresh okra. Can I say okra is very nutritious and a great source of fibre, vitamin C, B6, k, Magnesium just to mention a few? Okra a day will definitely keep the doctor away
My little one enjoys eating plain okra soup with Nigerian stew but there must be prawns in the okra. She absolutely loves prawns and okra just makes it better for her.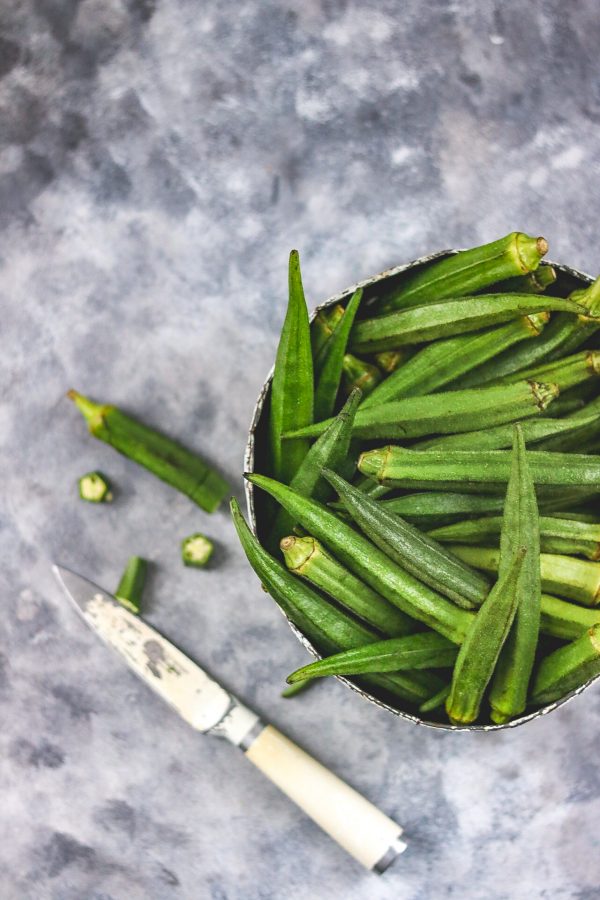 Ingredients
Okra about 15-20 fingers
Hot water (500ml-700ml)
Salt
Seasoning (maggi/knorr etc)
Fresh or smoked prawns (few pieces)
1tsp ground crayfish
1 wrap of Locust beans (Iru)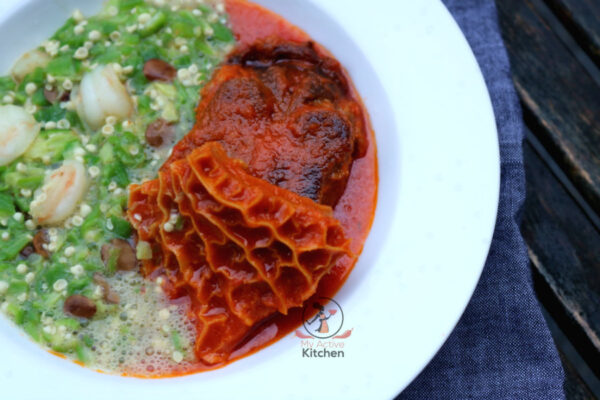 How to cook okra soup
Wash prawns and de-vein, rinse the locust beans clean and set aside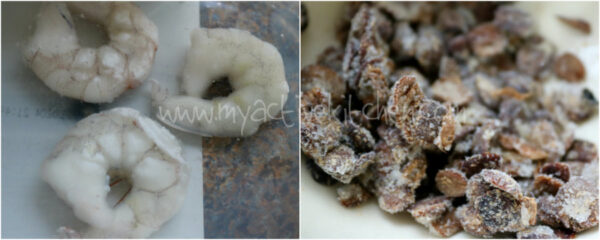 Wash the okra and cut of the pointed edge (optional) cut the okra into manageable size leaving out the stalk. Add into a blender or food processor and process until the desired coarse size is achieved. (use the image as a guide)
Note: Using a blender will require adding water to aid blending and if care is not taken, the okra could be puréed. I suggest you pulse at an interval to achieve a coarse texture. The food processor does not require water to achieve the desired texture.
Chopped okra may require the addition of potash or baking soda (Blending or grating aids viscosity in the okra)

Add hot water into a pan and place on the hob, add the fresh prawns if using, a pinch of salt  and cook for about 2-3 minutes (till it turns pink, don't overcook or it will be chewy and rubbery)
Take the prawns out of the pan and set aside.
Add the chopped okra to the prawn stock and stir vigorously to incorporate with the stock. Cook for another 2 minutes, add the locust beans and stir to combine. Continue to cook for another 3-5 minutes. Add the cooked prawns back to the okra, add salt, seasoning and ground crayfish (taste for salt and seasoning and adjust accordingly. Add more water if needed)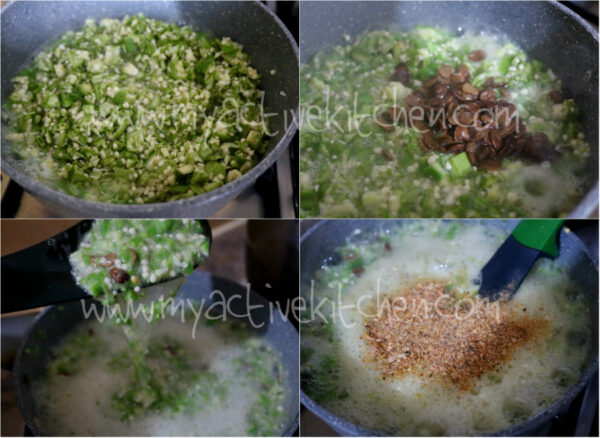 Cook for another minute and serve with Buka stew. Plain okra soup can be enjoyed with any swallow of choice.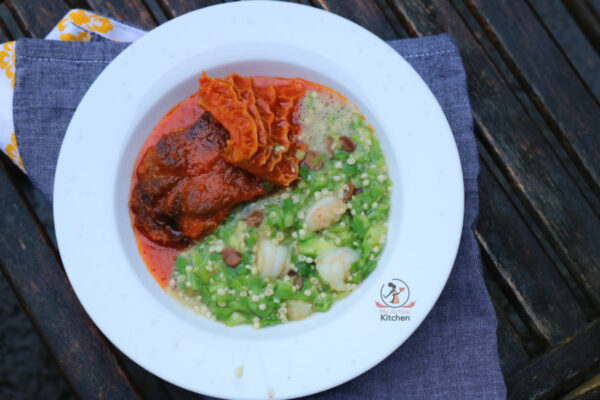 That is it from me today, if you have other interesting ways you cook plain okra soup, do not hesitate to drop a line or two in the comment section. It would be nice to learn from you too. See you at my next post.
Other Nigerian Okra recipes you might love
Stockfish Ila alasepo