Buka stew is a popular Nigerian stew that is present in every Nigerian home. It is simple, versatile, delicious and easy to make. It is made with assorted meat, cooked in tomato base (Nigerian pepper mix) and palm oil. Let me show you how to make this perfect Nigerian stew in easy steps.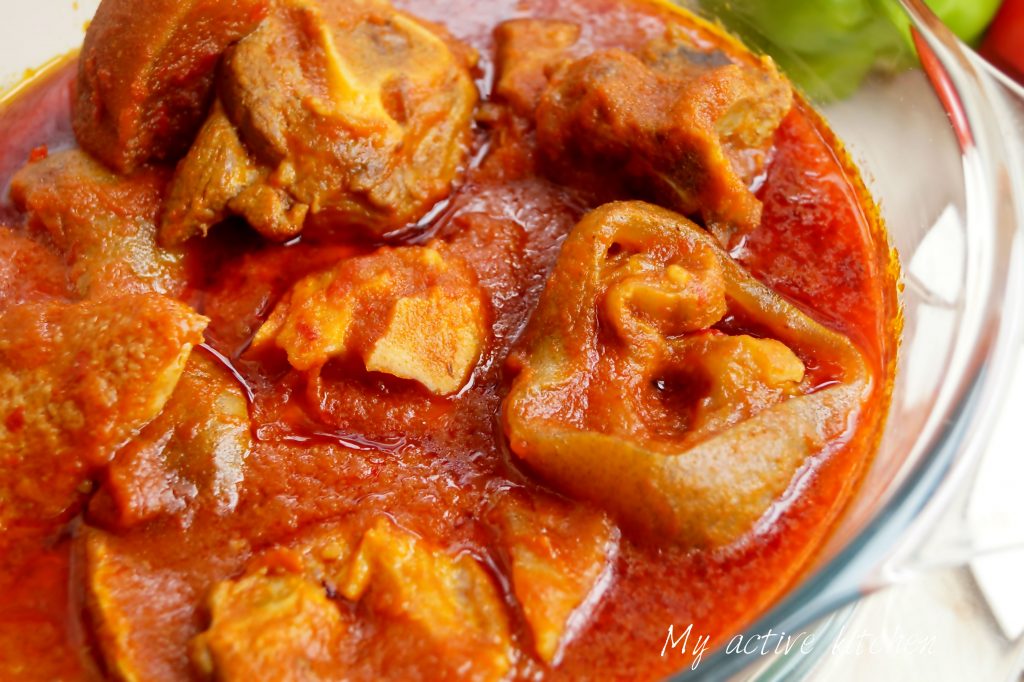 'Iya Basira's' stew or Buka stew has been saving lives since forever. I must confess here, I have had a few shares of iya Basira's Buka stew (Iya Basira is an alias for some of the many women who owns a Buka or 'mama put' in common parlance). In fact, one of my friends used to say the dirtier the better simply meaning that the more skanky the restaurant (Buka) looks, the better the food tastes. One stew that is surely on the menu is Buka beef stew.
Nigerian beef stew is evergreen and I would say again, my mama makes the best. I was able to relive the memory of this stew when my mum visited and made it, the look, colour and taste was spot on. Cooking Buka stew is very easy and it requires patience, I like this phrase in the kitchen 'never rush a good thing'. The 'Iya Basiras' doesn't do a rush job. What they do is they wake up on time, set a goal for the day and make sure the punters get the food any time they get to their restaurants (Buka).
To cook this Buka stew, it is important to use palm oil as it can't be compromised at all in this dish. If you don't want to go 100% on the palm oil, do a half and half with vegetable oil. Also, make sure the ratio of the red bell you use is more than the tomatoes this will help achieve a rich stew colour and great taste. See this pepper mix post for a guide.
Buka stew recipe is a must-have in every woman's kitchen, it can be used with any swallow of choice, bread and even rice. It is the all-purpose Nigerian stew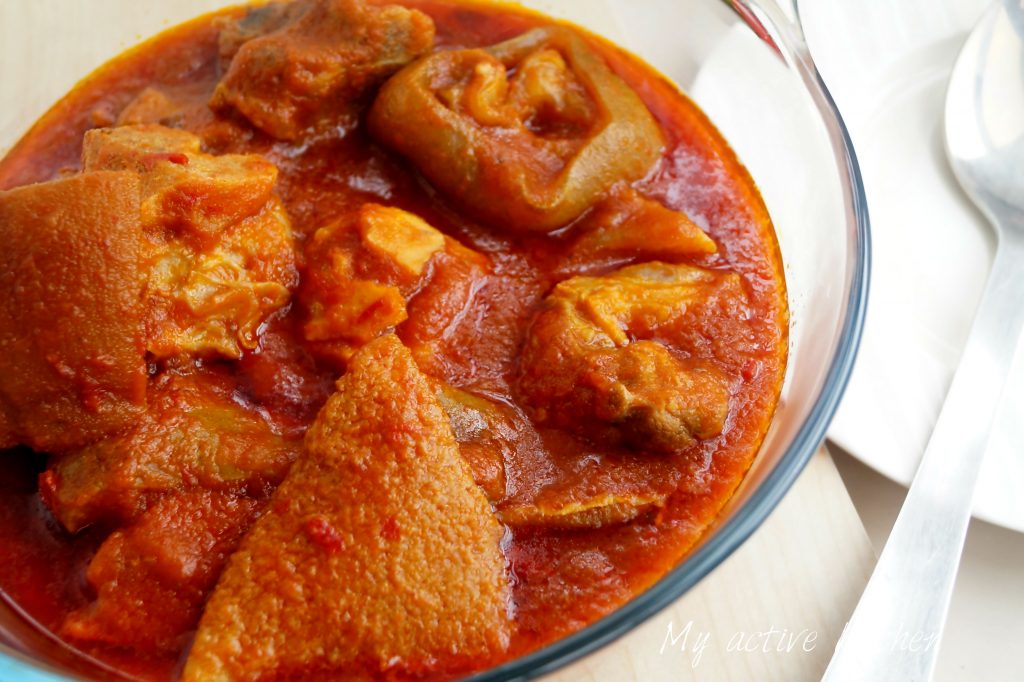 Ingredients for Iya Basira Buka Stew
4 large bell red peppers
6 fresh medium size tomatoes
2 medium onions
1 small onion
11/2 cups palm oil
scotch bonnet chillies (use according to preference)
Beef or chicken bouillon cube
Salt
Powdered ginger and garlic (optional)
10-12 Pieces of goat meat
400g assorted beef (shaki, ponmo and bokoto)
Beef stock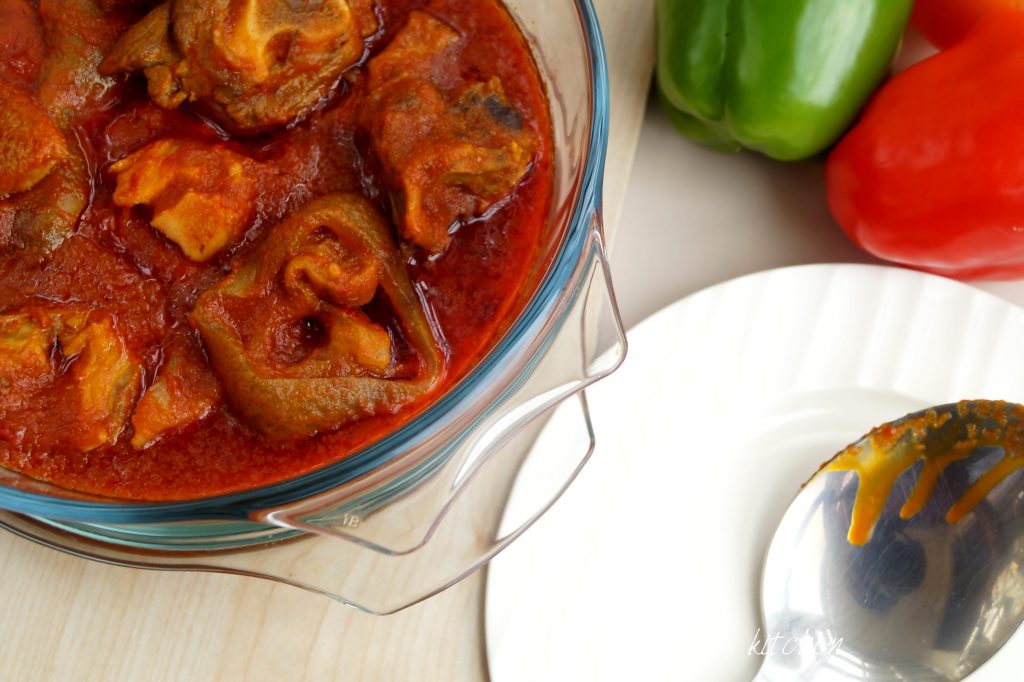 How to make Buka Stew
Place a pan on medium heat, add washed goat meat and assorted beef, seasoning, chopped onions and salt, then bring to boil till tender.
Wash and rinse the peppers, add them to a blender and blend till smooth. Bring pepper to boil till it is almost half the size and water is almost dried up. Set aside
To cook the stew
Chop a small onion and set aside
On medium heat, add palm oil and heat till hot, do not bleach the oil. Add chopped onions and fry till translucent
Add pepper, stir together and leave to cook for about 10 minutes (cover the pot with a lid or reduce the heat because the pepper has a tendency to splutter. lol) check on the stew, add beef stock and stir again. Reduce the heat and let the stew do its thing.

At this point, the oil should start to float on the stew, stir and check for salt and seasoning. (Taste before you add salt and seasoning if you would be adding beef stock) add water to the stew if it is thick. The stew should be light and not thick.

Add beef, leave the stew to continue to simmer on low heat and stir at intervals. Cook till oil floats on the stew and consistently still light. The stew is cooked when there is no longer foam on the surface and oil can be easily separated from the stew. (Don't be alarmed if you see enough oil to feed the family for the whole week on the surface of the stew, simply scoop the oil and reserve for another dish during the week)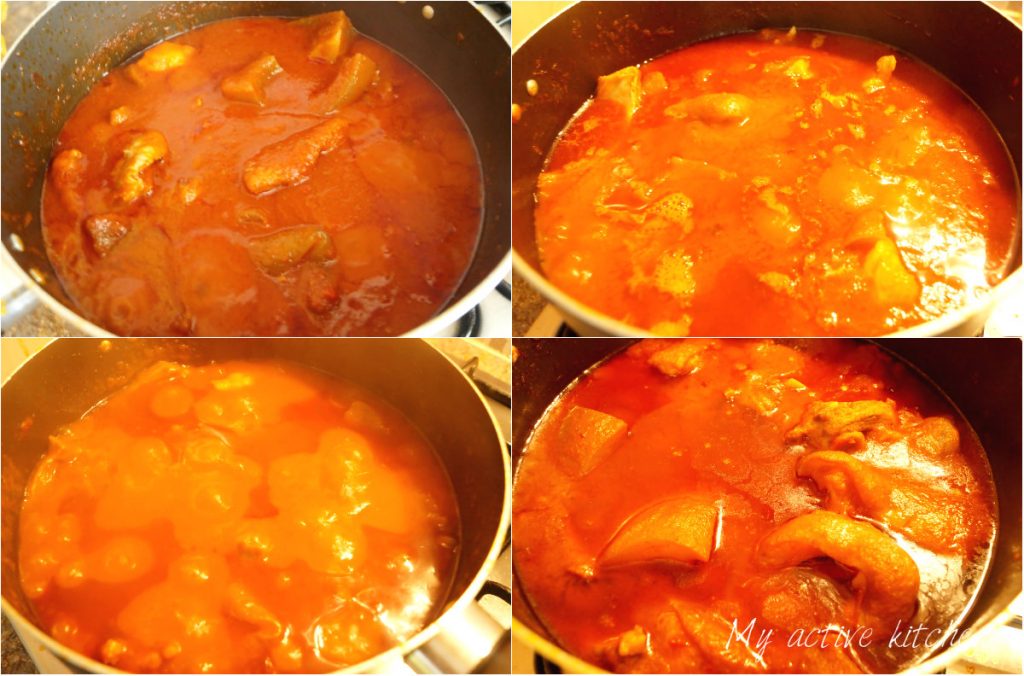 Serve the stew with any corresponding soup and swallow of choice and don't forget to add bread and rice to the list as the soup is very versatile.
Watch How To Make It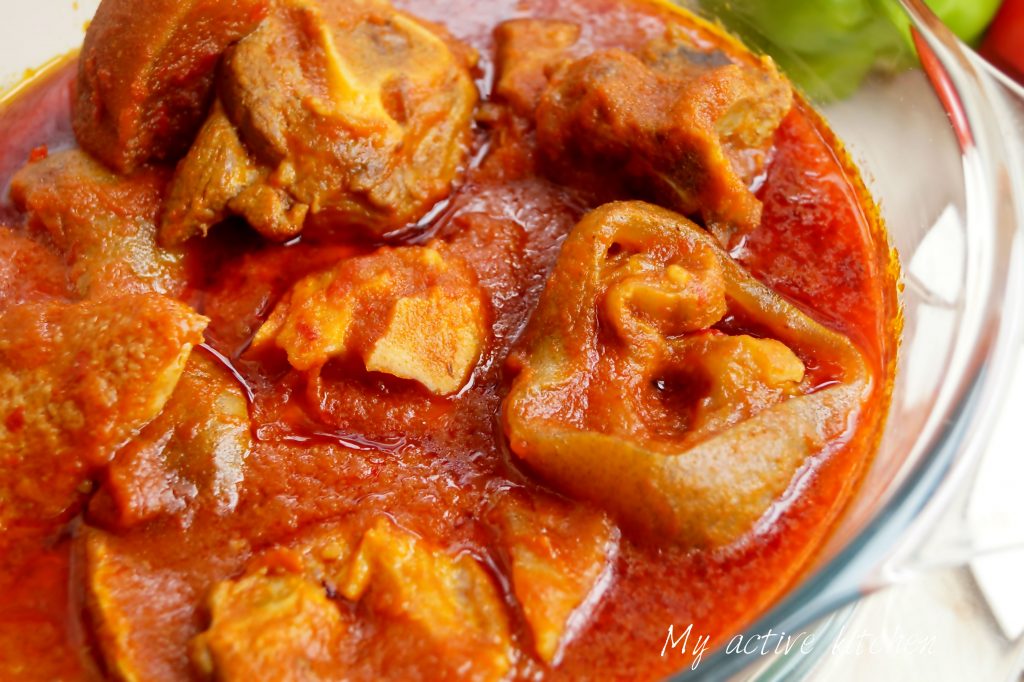 Tips
Use any meat of choice available to you.
Swap meat for fish and you have yourself Nigerian fish stew
What to Serve it With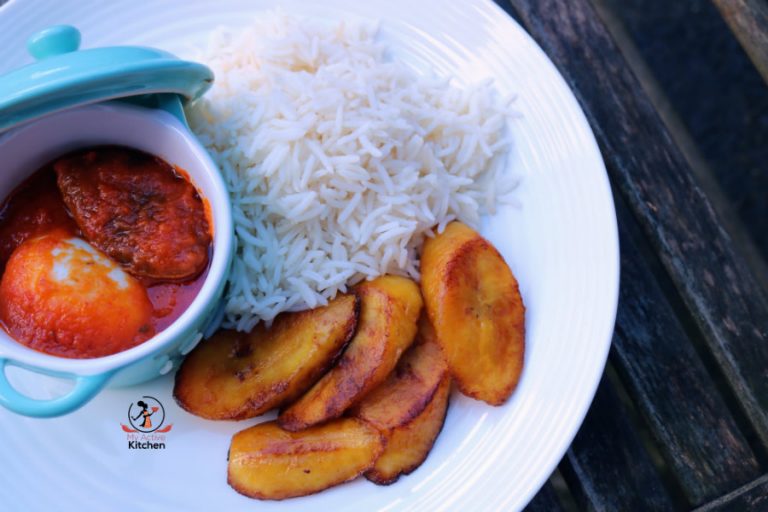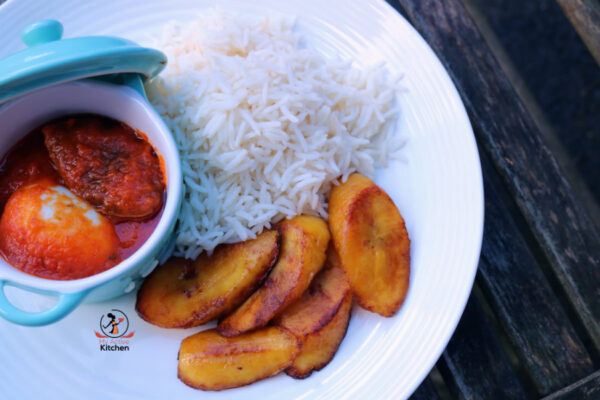 If you made this Nigerian stew recipe, don't forget to leave me feedback. Tag me @myactivekitchen on Instagram and save away to your Pinterest.
ATB
Ajoke x