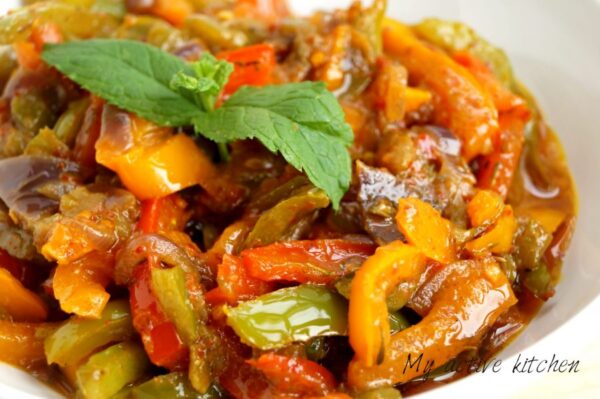 Trust me this easy stir fry sauce have got your name written all over it, you don't want to miss it so stay with me. lol.
Ramadan is around the corner and here is wishing all my Muslim friends the best and strength as they embark on the 30 days fasting.  This easy stir fry sauce is for all my foodies who like to be in and out of the kitchen like a thunderbolt. It is quick and easy to make and it requires less than 5 major ingredients to cook. Let's get cooking foodies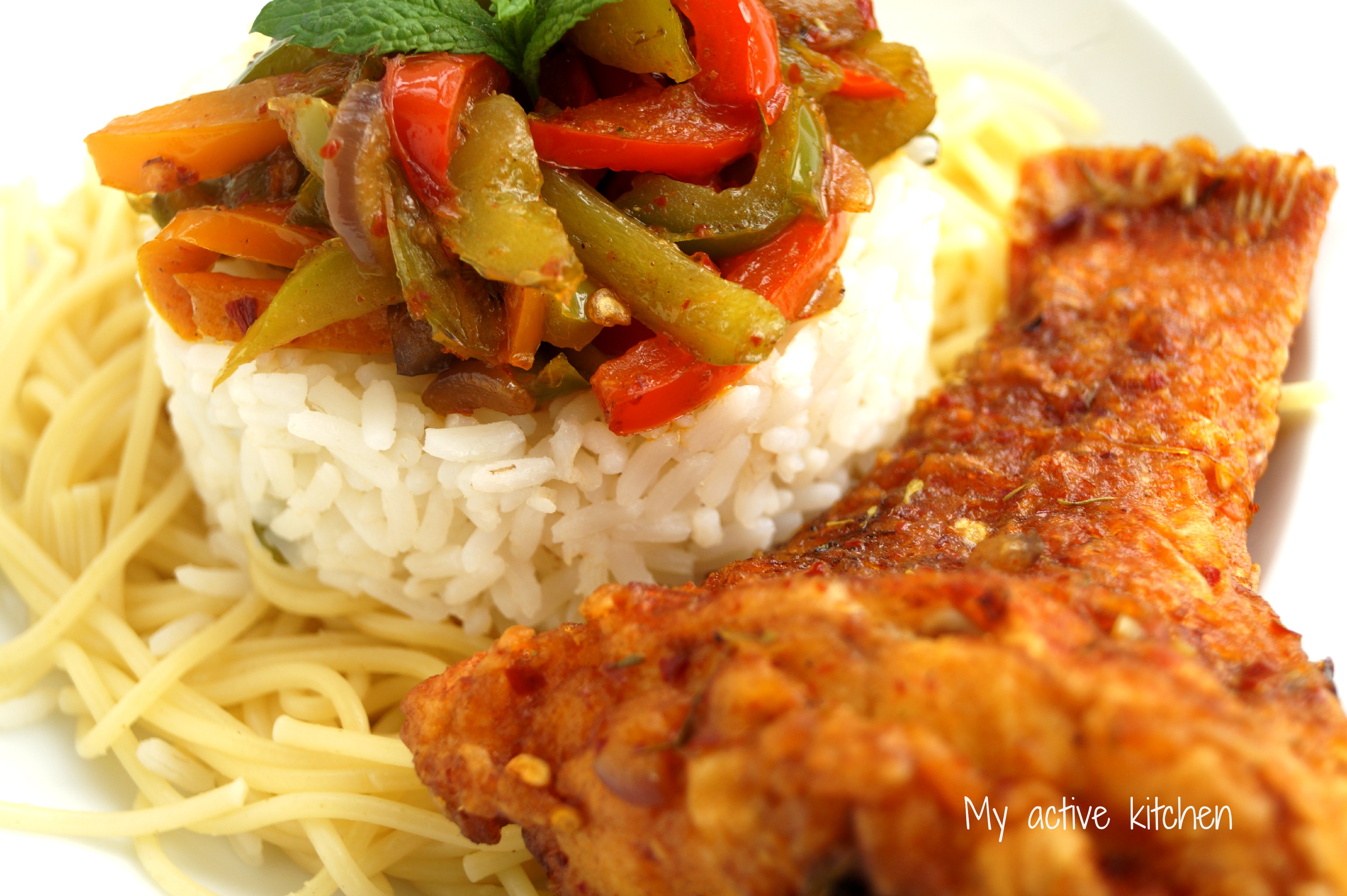 What you will need
4-5 medium size mixture of bell peppers
Curry
Thyme
Seasoning
Salt
Vegetable oils
2tbsp flour
Chilli flakes or cayenne pepper
1 onion
Fish of choice
Method
Prep
Wash and rinse fish, cut in pieces, add salt and seasoning of choice, leave to drain on a sieve and set aside
Wash and slice peppers into strips and onions into rings. Add 1tsp of curry, thyme and little salt to peppers and onions then set aside (this is optional, you can leave it out if curry is not for you)
Mix flour salt and seasoning together and set aside
Method to fry fish
Add enough oil to a shallow pan, place on a medium high heat; test the oil if its hot enough by dropping one onion ring into it, if it sizzles and floats after about 10-15 seconds then it is ready to be used.
Dust fish pieces with flour and drop carefully in hot oil
Fry on both sides for about 5 minutes each till golden brown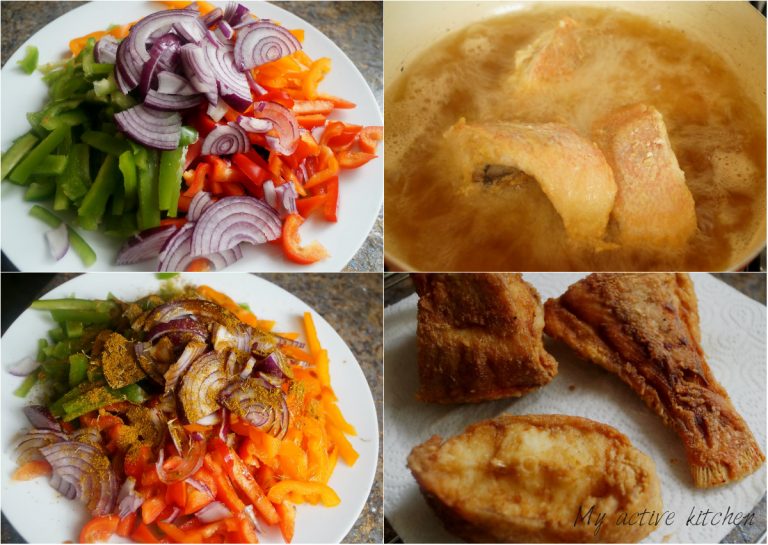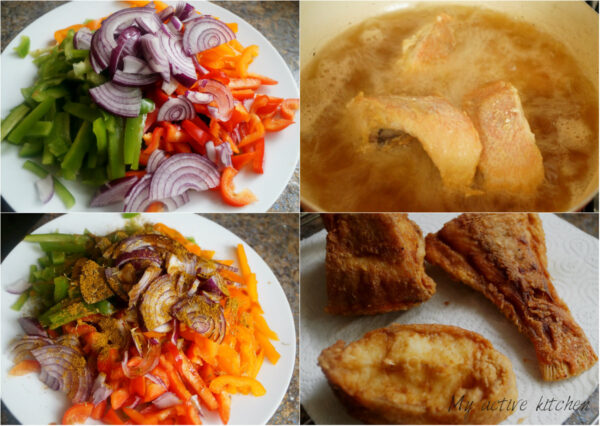 Method to stir fry
Add 2-3 cooking spoon of vegetable oil in a pan and place on a medium heat. Heat the oil for about 3 minutes, add peppers and onions, (add more curry and thyme if you would want) and stir fry for about 3-5 minutes. Keep an eye on it to avoid burning
Add between 100ml-180ml to stir fry and stir till well incorporated
Add seasoning and salt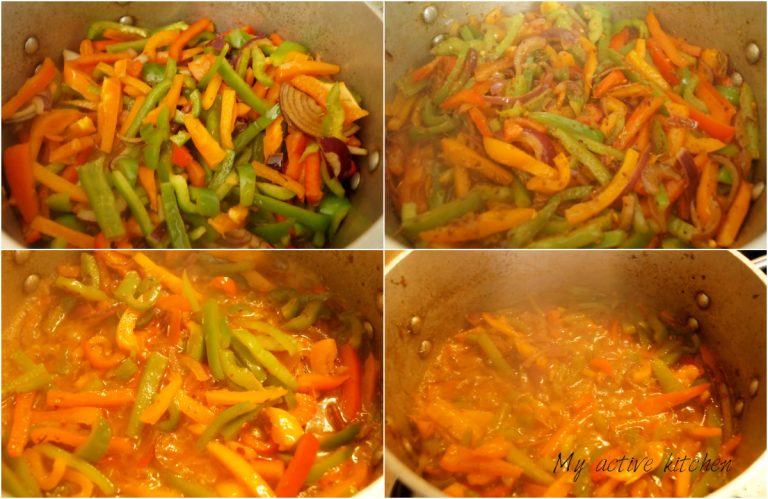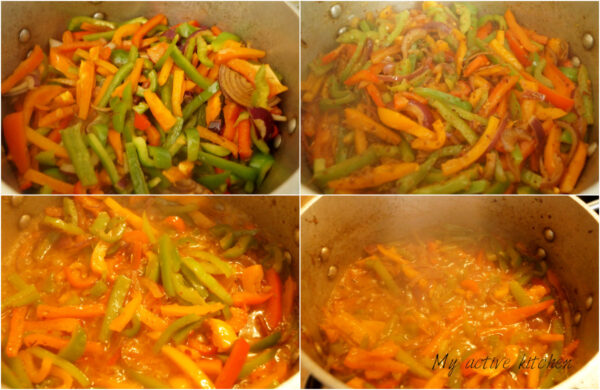 Leave to simmer for about 2-3 minutes, add fried fish, turn the sauce around the fish and take off the heat. Leave to cool and serve with rice and spaghetti or any side of choice,. Enjoy