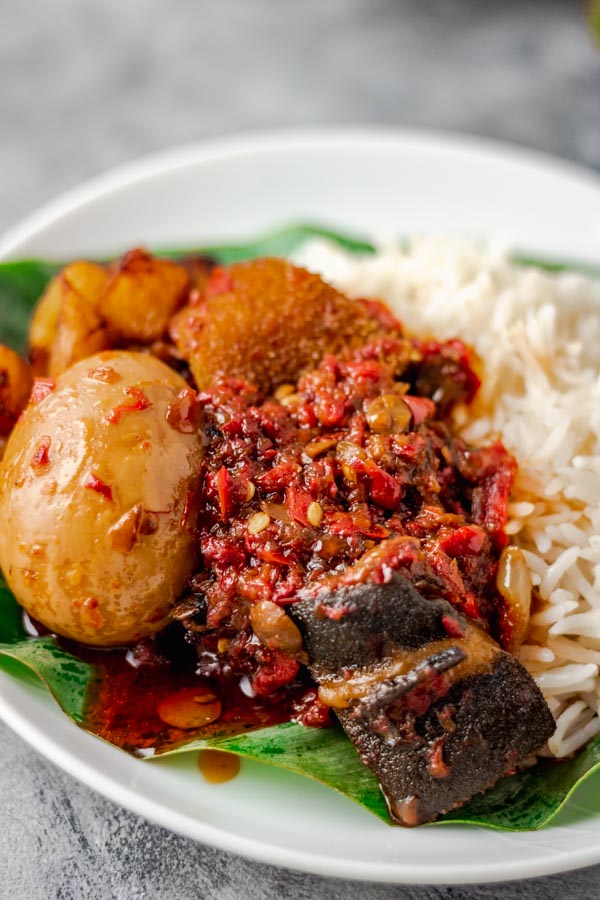 I really don't know where to begin, but hey I'll start from how it all began. Like play like play, my active kitchen is one year old. Phew! All thanks and adoration to the king almighty for the grace that has brought me this far. The journey has not been easy and smooth as I hoped but His grace has kept me through. I don't know if you know this but I used to have a blog before my active kitchen but honestly, there is no misery than being in a wrong trade. It just wasn't for me and I thank God that on my previous birthday I decided to let go and start this blog. It is a journey I have not regretted embarking on. In fact, it's been fun. When you love what you do, then it doesn't become a job, it becomes a part of you. The last 365 days with my active kitchen has been amazing.  It has been amazing because of YOU all, if you weren't there to read and encourage me to do more, maybe I would have moved on from it too. You guys rock.
My parents have been very supportive and they even try out my recipes sometimes which they love by the way. Lol to my number one critic and taster, my number one man, Olumba I hail oh! My little girl has been my little helper on this journey too. I always look forward to her reactions when she's being served the meals I cook for the blog. I love the sound of her 'mummy this is yummy'; her approval means a lot to me and the blog. Thank you ADUKE, mummy loves you so much and don't worry by His grace, we will be doing this together very soon. To some of my friends that get me and my dreams and believe in my active kitchen, thank you all. Some of them even ask me about the blog before they ask about me or anybody else. Thank you. Uncle slim I see you too oh, God bless you all.
In the last 365 days, I have learnt a lot and I have met some amazing people on the journey too. I want to say a big thank you to all the facebook food pages that gave me the chance to showcase myself and allowed me to be me. You are all amazing. Without you all, there will be no blog. I get very excited when I check my statistics and I see searches about my active kitchen that you entered on Google. It is good to know you believe in me and the recipes I share with you all. Thank you for entrusting your kitchen skills with me. I love your comments, emails, direct messages and the tags on social media. Thank you all, as I mentioned earlier, without you all there will be no my active kitchen.
The last 365 days has taught me that my audience size at present does not matter as long as I don't lose focus on where I am going. What I know is I'm better off today than yesterday. I thank God for the homes that have been blessed by the recipes I make. The marriages that have been fixed and the tummy that has said thank you loads of time. All these make me a happy bunny. I can't end this without saying a very big thank you to the amazing food bloggers that have inspired me all on this journey. To all that have inspired me with their successes through food blogging and the many mouth-watering pictures you guys produce. I just want to say keep inspiring and God bless you all.
I will be doing a giveaway soon on the blog, please watch the space and facebook food pages.
Here are some of my favourite recipes on the blog,
Ugu omelette and yam toasties,
Le bae's chicken sharwarma,
Plantain moi moi,
Groundnut soup,
Banga soup and many more.
If you have any recipes you would love to see on the blog, don't hesitate to email me, I respond to emails as much as I can. If you have any questions you want to ask feel free to send me a message on any of my social media handles.  I wish you all a pleasant time with my active kitchen this year and on foodie honour. I promise to do a better job this year.
Are you new here today? thank you for stopping by and welcome. before you go, you might want to know more about me, also the recipe index page will make your time here splendid.
THANK YOU! E SEUN! DALU! NAGODE!