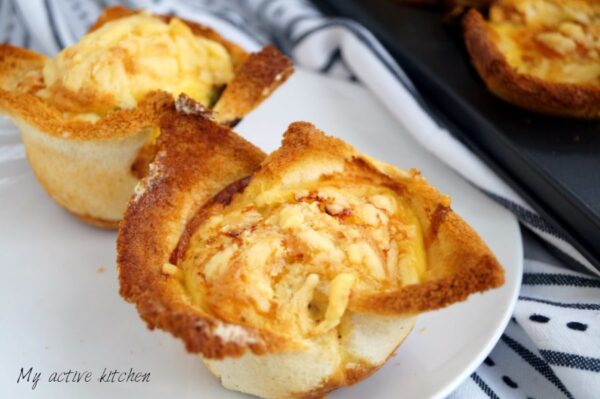 So I have been trying new foods lately, trying out new recipes and one of my latest new found love for breakfast choice is egg in toast cups and overnight oats (recipe coming soon, if you want it). I love the overnight oat because I don't have to do any cooking, yes I can be that lazy and not want to cook. I also fell in love with my egg in toast cups because of the lovely aroma that fills my kitchen any time they are in the oven and how easy they are to make. I patiently wait for them to bake and I pounce on them immediately they come out of the oven. Oh my God they are soo yummy and quite filling too. It is very easy to make egg in toast cups and you can simply make it your own. You can season it the way it suits you and you can add as many fillings as your muffin tin can take. Lol
The addition of cheese in this recipe is optional especially if you are trying to keep it healthy. I also used uziza and alligator pepper seed. I have always wondered why nobody has thought of having them bottled just like we have peppercorn and black peppers. Those two items should be in every kitchen around the globe. Anyways, that would be a story for another day as it is just a passing thought.
Egg in a toast cup is good for everyone in the family and it can be made to meet every individual dietary need. I have tried to make this very Nigerian, because of my plenty pepper in the egg which obviously did not compromise the flavour and the uziza and the alligator pepper comes through as it just hit you at the back of your throat. It is a simple meal but huge on flavours. If you would be trying this out, what will you be adding to it?
Are you huge on breakfast like me? then you should check these yummy breakfast recipes before you leave. This Ugu omelette and yam toastie is loved by all and I'm still in shock of how well it was received. This Deluxe egg stew would get people talking. Do you still find it hard to make pancakes, this foolproof recipe is for you and have you dreamt of making your own bread and you wondering how? look no further, help is here.  Ok just one more before you go, Garden egg and mince sauce.  (I know I'm being cheeky now but I know you are going to love them)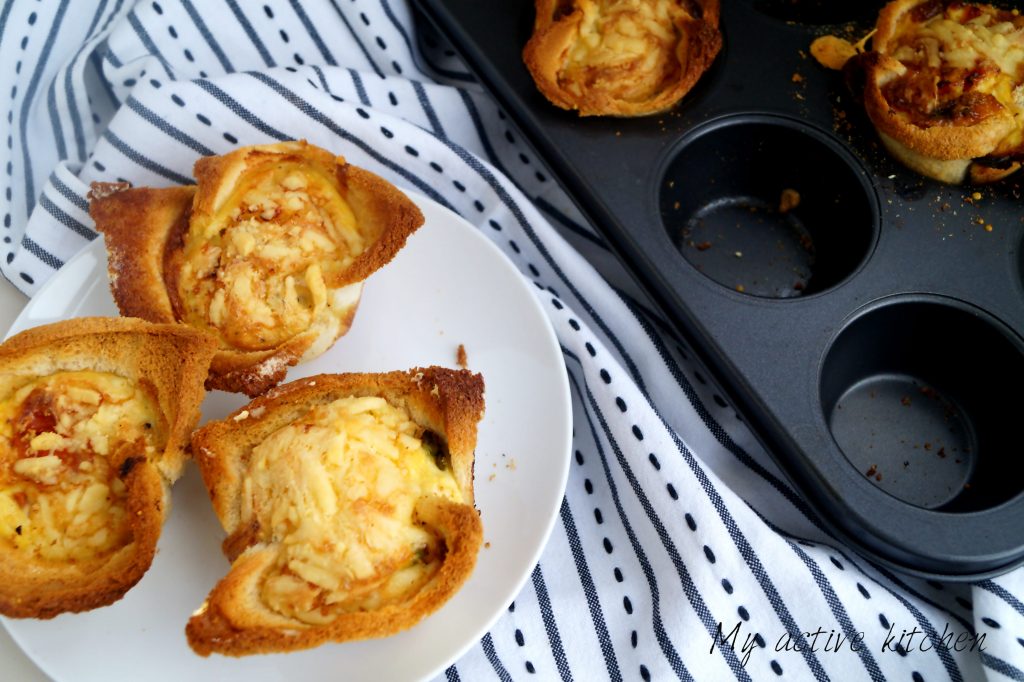 Ingredients
4-6 eggs (1 used 4 medium eggs)
6 slices of bread, crust off
6-8pcs of cherry tomatoes, chopped
Spring onions, chopped
Salt
Seasoning
Mixed chillies, chopped
20-30g cheddar cheese (optional)
Butter for the muffin pan
Alligator pepper/ negro pepper (uda) and uziza seeds, ground (optional, substitute with black pepper)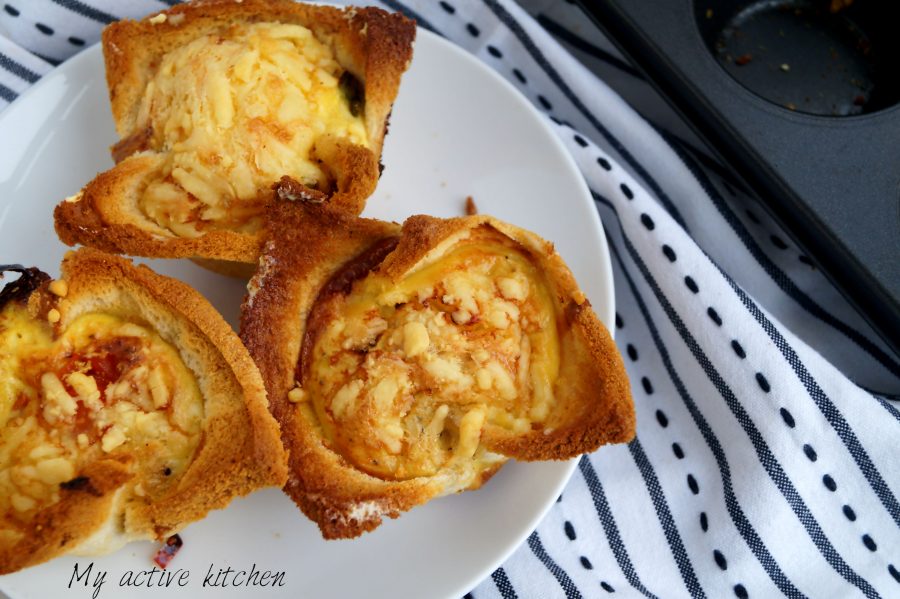 How to make egg in toast cups
Preaheat the oven at 180 degrees
Butter the muffin tin and set aside
Using a rolling pin, flatten the sliced bread and set aside
Press the flattened bread into the tin and place in the oven to bake for 3-6 minutes till bread is lightly toasted. Brush the edges of the bread with melted butter, I didn't do this so I'll say its optional
Take it out of the oven and set aside
Break the eggs into a bowl, whisk lightly and add salt, seasoning and ground alligator pepper and uziza seed and whisk till all combined.
Pour the egg mixture evenly (into the bread but you have to be quick so the bread doesn't soak up the eggs before you put it in the oven)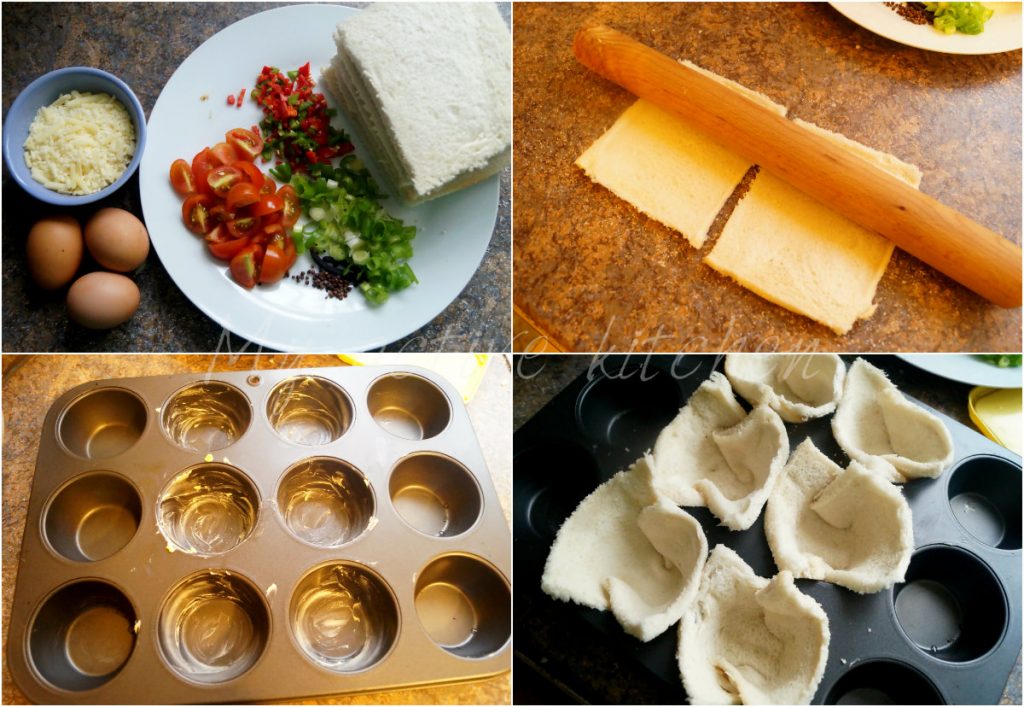 Add all the chopped vegetables as desired into the bread/egg, add cheese if using and bake in the oven for 20-25 minutes or until the egg is set.

Serve immediately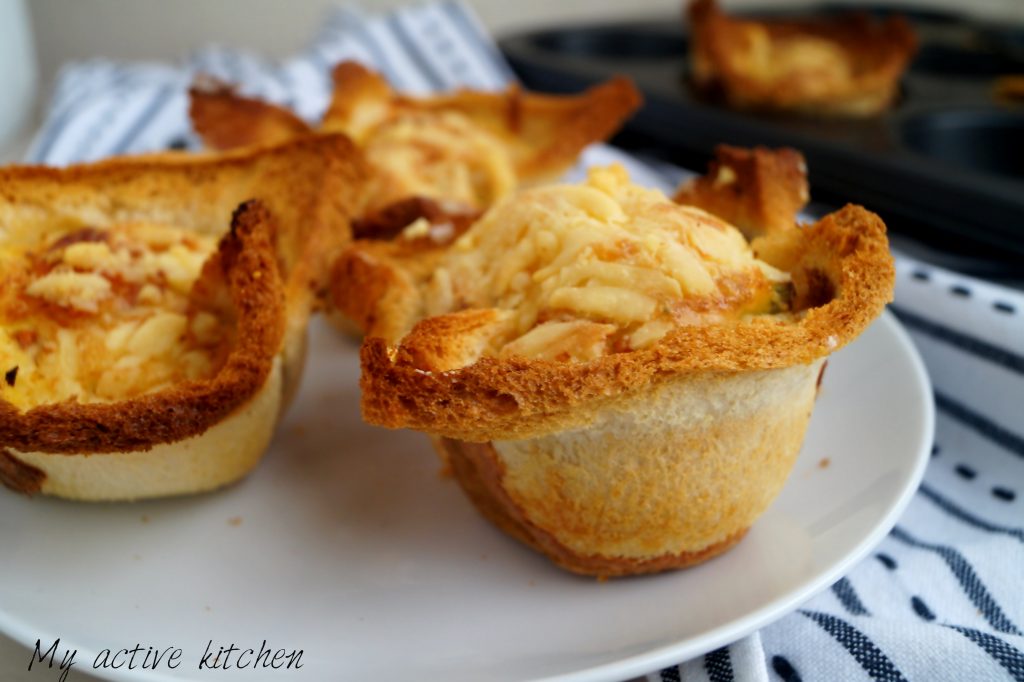 If you made this toast cups recipe, don't forget to leave me feedback. Tag me @myactivekitchen on Instagram and save away to your Pinterest