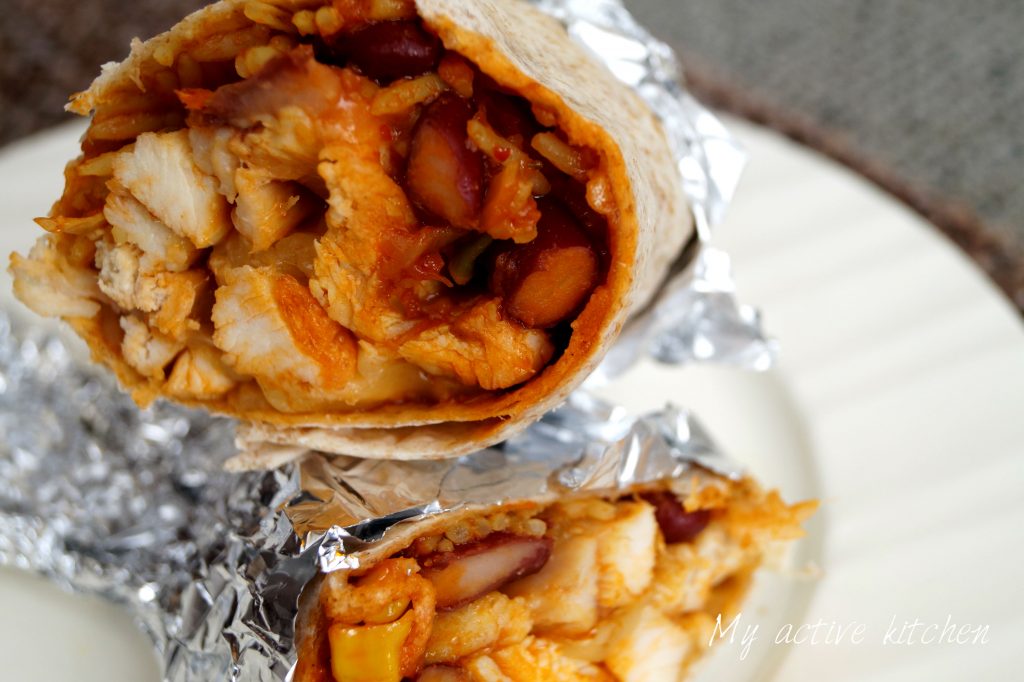 Have you ever been in a situation where you don't try new meals because you just don't understand them? I have never had burrito before until a friend made me one. I just didn't really get it, why put rice, beans and some many other stuff in a wrap? To me, it's just like having rice, beans and meat stuffed in bread. Anyway, I was so wrong, burrito is everythang! Lol, you can burrito anything you want. From breakfast to dinner, anything goes. This is my first attempt at it and I've made it loads of times afterwards. It is easy to make and you can use knick knacks from the fridge to make it awesome. Come along my beautiful people and enjoy Mexico in the comfort of your home.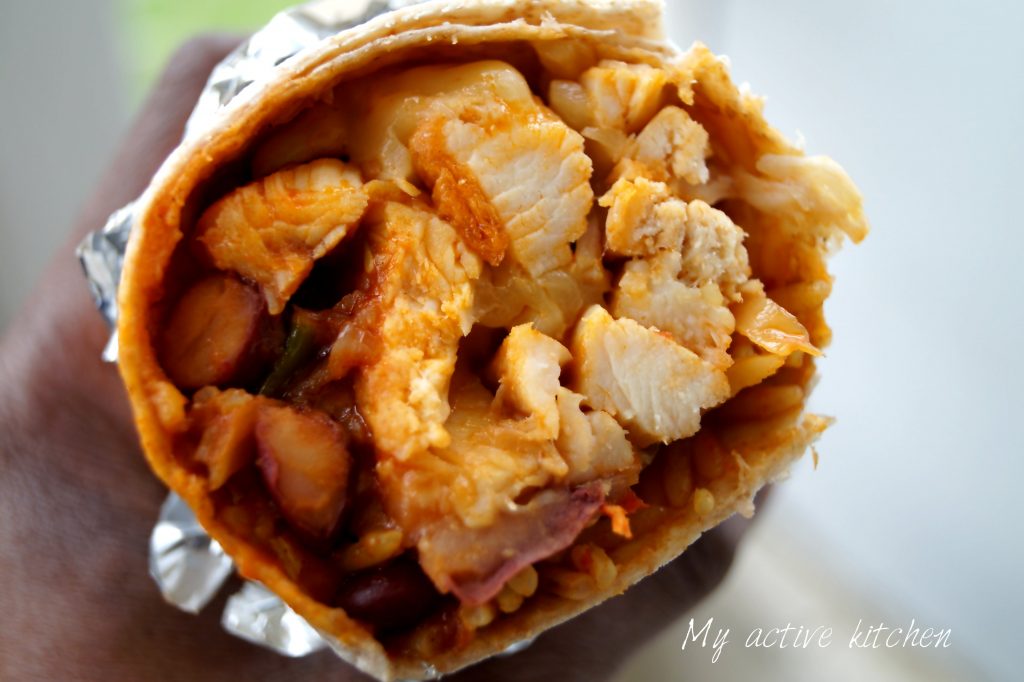 Burrito is the opposite of taco. Taco has all its goodies on its shell, and it's more like finger food, while burritos goodies are all wrapped up in it shell. Like I mentioned earlier, you don't need to break a bank to make this. Most of the ingredients I have were what I had in my fridge and pantry.
What you will need
Mixed bell peppers, chopped
1 small onion, chopped
1 can of cooked red kidney beans (any kind of beans should do)
Fried rice (use any kind of rice)
Cheese
Smoked paprika
Tortilla wraps (also known as flatbread)
Seasoning
Cooked chicken breast (use meat, mince and you can even go meatless)
Chilli flakes (dried blended chilli)
2tbsp Tomato puree
Vegetable oil
How to make burrito
1.       To a bowl, add tomato puree and chilli flakes together and mix with little water, set aside
2.       Warm your rice of choice and set aside
3.       On medium heat, add a dash of vegetable oil to a pan, heat for 2 minutes, add chopped onion and fry till soft, do not let it fry till brown. Add mixed bell peppers and stir fry for another 2-3 minutes. Add mixed tomato puree, and cook for a few minutes. Add seasoning and salt to taste. Add drained kidney beans and cook for another 3 minutes. Take off the heat and allow to cool.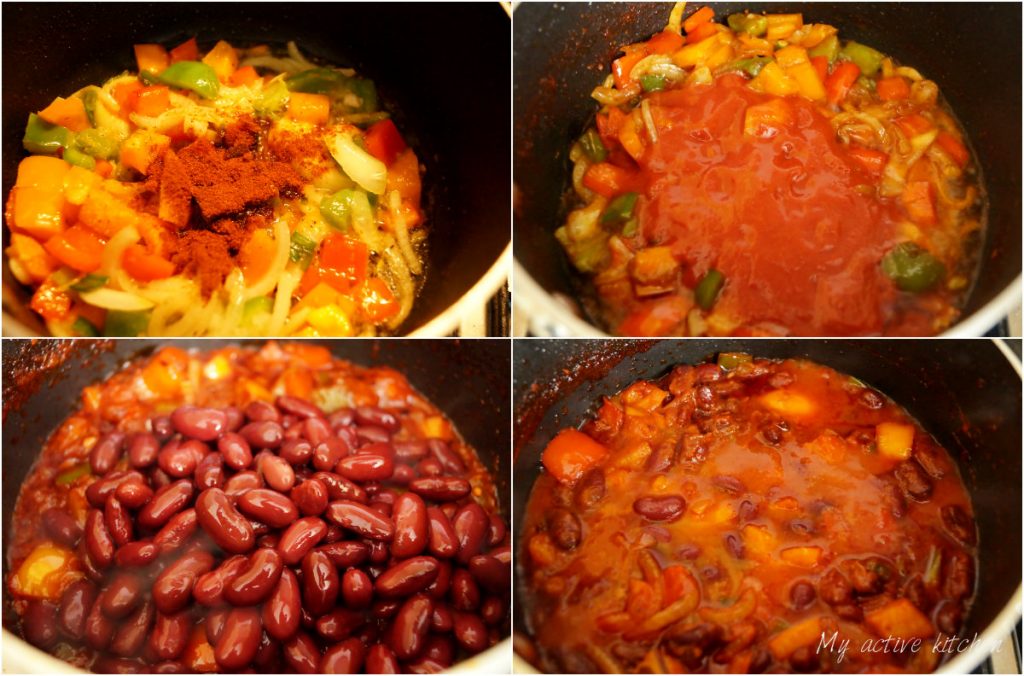 How to wrap burrito
Note: get a bigger tortilla wrap as it makes it easy to pile your fillings on
1. Warm the tortilla in the microwave for 1 minute. If you don't have a microwave, place it in a frying pan and heat for about 30 seconds
2. Now you need to start to pile the filling on the tortilla wrap, try not to overfill the wrap as it would make it difficult to fold
3.Pile the filling as you would like in the centre of the tortilla wrap, remember not to overfill
4. Hold the wrap on the side and bring together over the filling, right in the middle.
5. Carefully fold the other 2 ends together, to form an envelope shape.
6. Place your hand over the envelope and pull back to tuck the filling in. And rollover
7. This step is optional, quickly roll into a foil paper to hold together and if you want, you can place into a hot oven for 3 minutes. Cut the wrap in the middle, push back the foil paper and enjoy.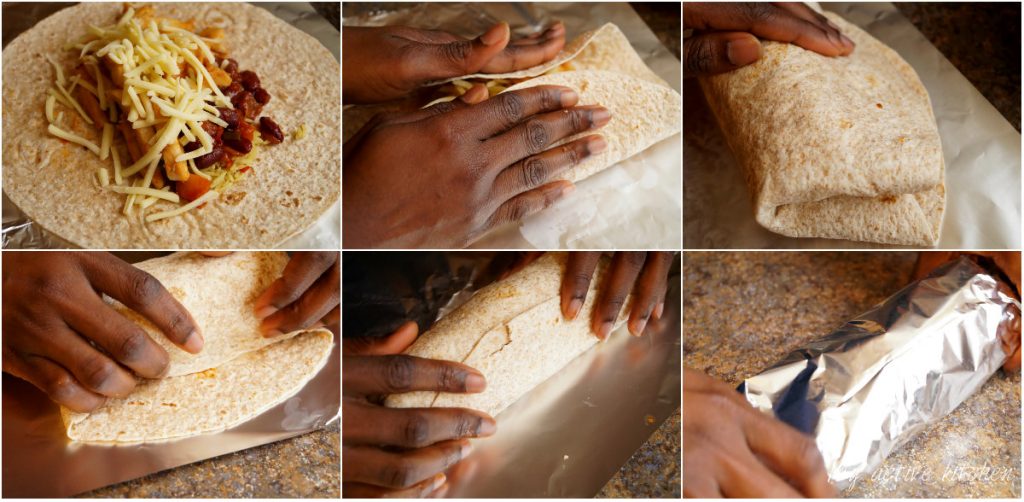 If you made this recipe, don't forget to leave me feedback. Tag me @myactivekitchen on Instagram and save away to your Pinterest