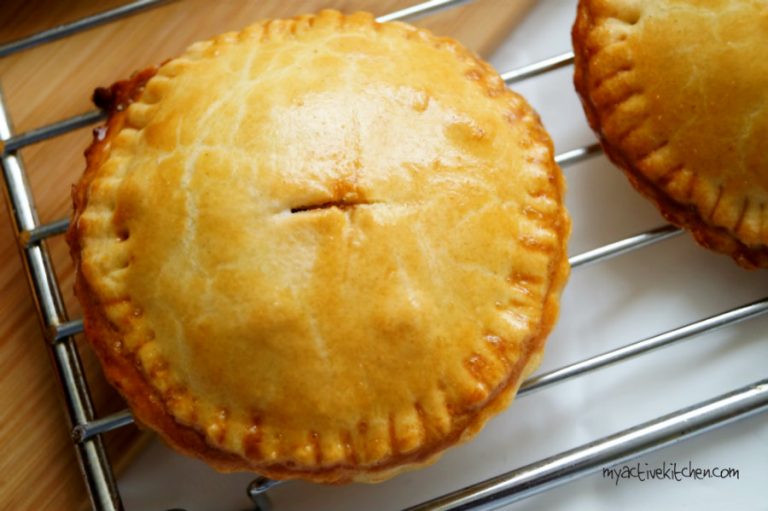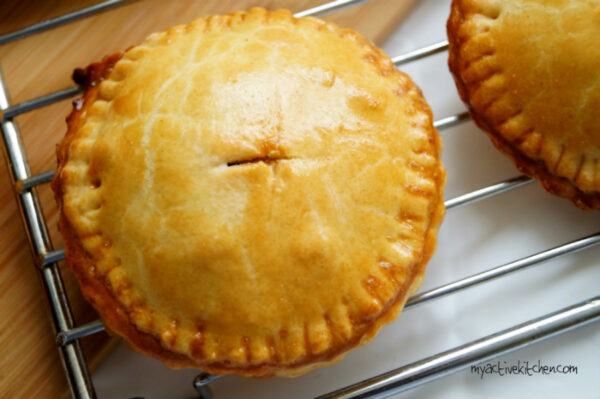 I have been very naughty lately, if you have been reading this blog for some time now, you would notice I have been trying to eat healthy but I fell off the wagon when I made this irresistible chocolate apple hand pies.
Trust me; this is the best thing after sliced bread. Jeez they are sooooo good and addictive I just couldn't resist eating them. In fairness, I ate it on its own as I could have had it with custard or ice cream, Hahaha. To add more to my naughtiness and waistline, I had a brainwave whilst I was making this pie and decided to add chocolate to the recipe. If I'm going to cheat on my diet, I better do it properly or what do you say? This chocolate apple hand pie is very easy to make and quick, it can be quicker if you use a shop bought or frozen shortcrust pastry. I have a shortcrust recipe on the blog and it's very easy to make. Honestly, I think I make the best shortcrust pastry and I'm getting better at it each time I do. This chocolate apple pie is good as a snack as well as a dessert if served warm with custard or ice cream. Grab your apron, adjust your belt and let's get baking.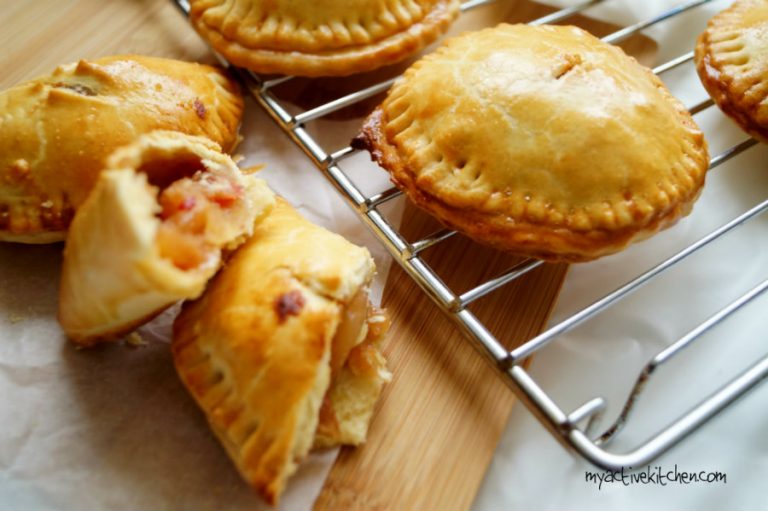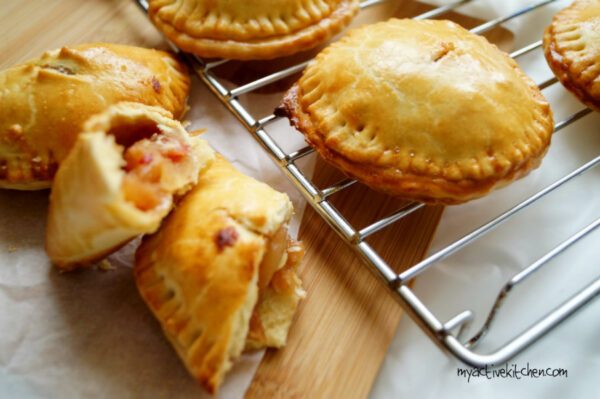 What you will need
For the shortcrust pastry
300g all pourpose flour
160g butter
Pinch of salt
1tbsp sugar
Water
For the pie filling
3-4 apples (any type of apple would work just fine)
2tbsp sugar
½tsp cinnamon
Water
1tbsp flour
 Crushed chilli flakes (optional)
Chocolate chunks
1 egg for egg wash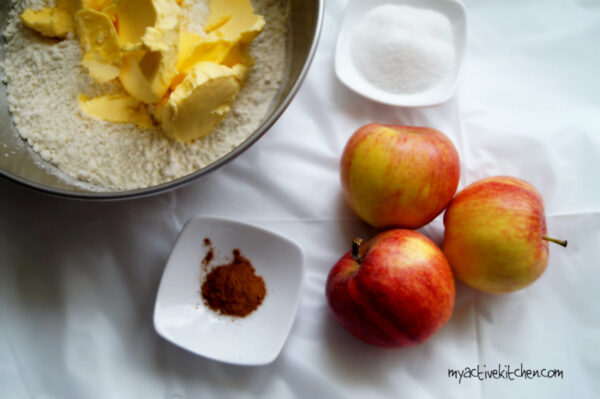 Method
In a shallow mixing bowl, add flour, salt, sugar and butter
Rub together till all turn to crumbs
Add a teaspoon of water at a time and mix till all is combined and fine dough is formed. Do not overwork the dough by kneading it for too long.
Set dough aside in a cool place or a fridge for 30 minutes then you move on to preparing the apple filling.
Yes! Making the dough is that easy but remember DO NOT overwork it when handling.
To make the filling
Wash, core and cut the apple into small pieces about 2cm size and set aside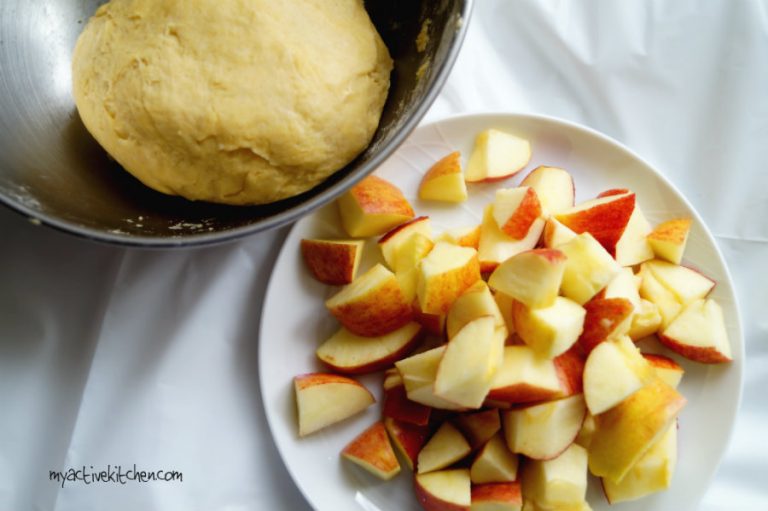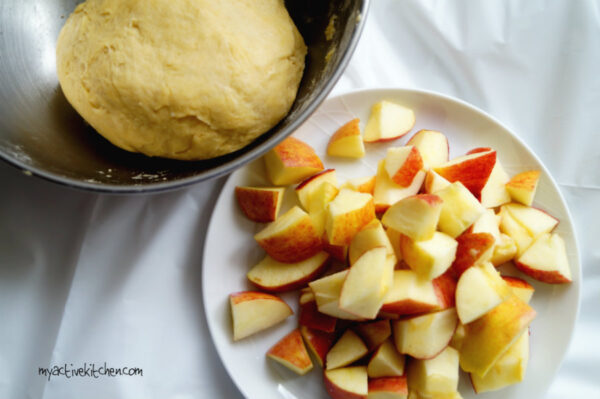 Place a pan on a medium heat and add the chopped apples, chilli flakes, cinnamon, sugar, 2tbsp of water and bring to boil till reduced.
Sprinkle 1 tablespoon of flour to the apple sauce and stir till well combined. Take it off the heat and set aside to cool.


To assemble the pie
Preheat the oven on 180 degrees
Bring out the dough from the fridge, if it feels like it too hard to roll or work with, leave it for another 10 minutes in room temperature and continue to use
Divide the dough into two places and roll out flat, using a circle cutter, cut out as many circles you can get from the dough till you run out, making sure you get even numbers
Place half of the cut out dough on the floured flat work space
Spoon a small portion to the middle of the dough. Top the apple filling with a chunk of chocolate each. Egg wash the border of the dough and place the other second dough on the top of the filling, use a fork to seal the edge. Repeat the process till you exhaust all the apple filling. Brush the pie with egg wash and make incisions on the top of the pie for ventilation during baking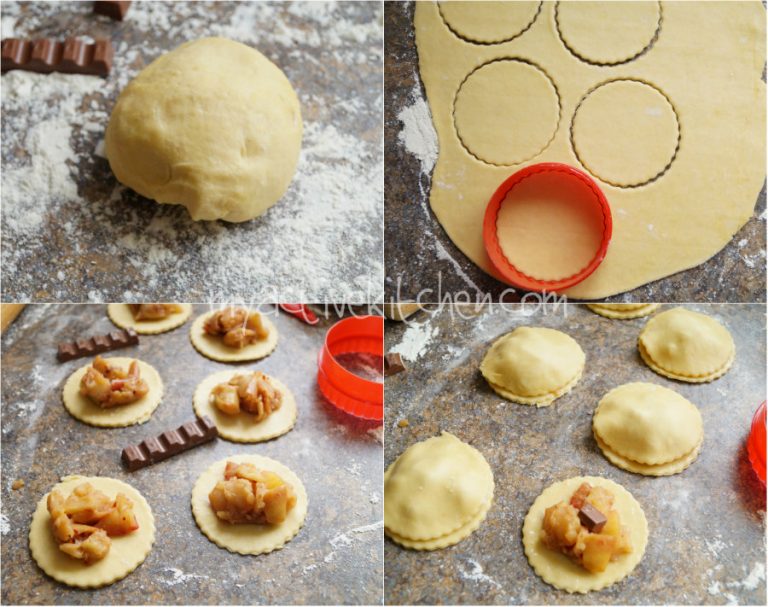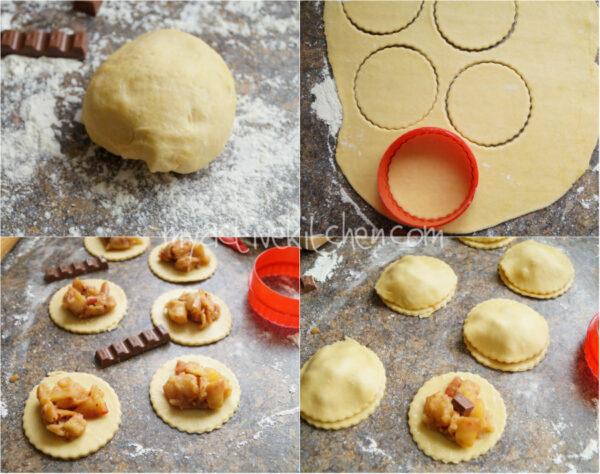 Bake the pie for 15 minutes in the oven or until they are golden brown.
Remove the pie from the oven and leave to cool before serving.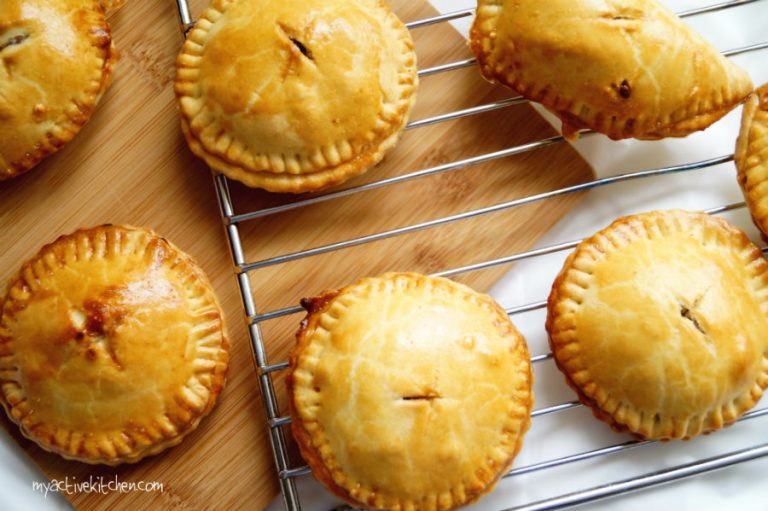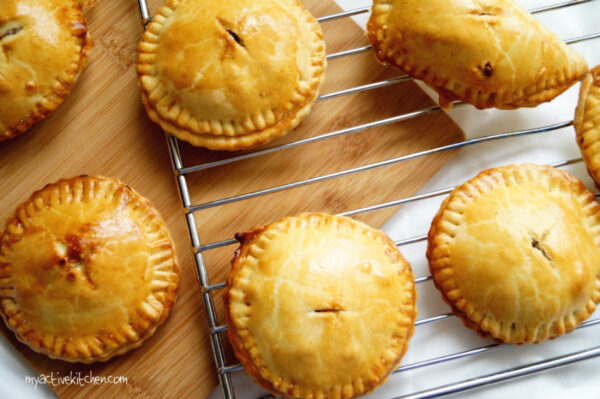 Enjoy.xxx
See how easy it is to make this irresistible chocolate apple hand pie... I would like to see what you have been cooking with our recipe, don't forget to tag @myactivekitchen on Instagram, facebook or simply send me an email. See you on my next post