Say hello to my deluxe bean porridge!!! My love for beans these days has been indescribable. I can afford to eat beans now as much as I eat rice.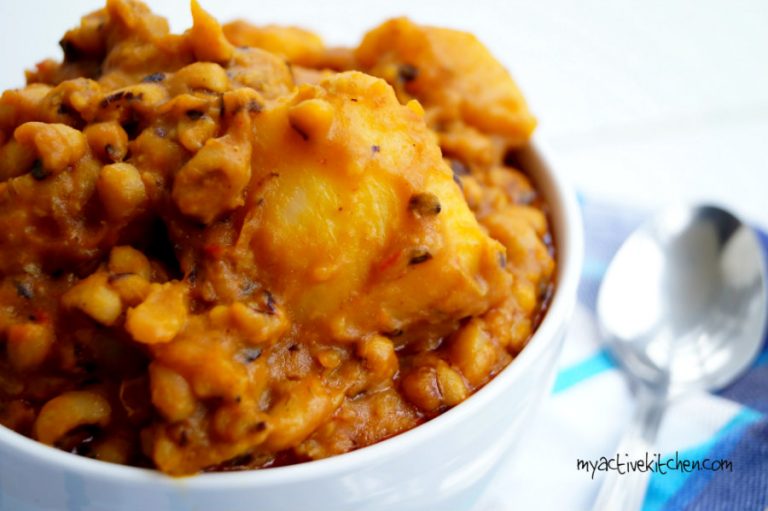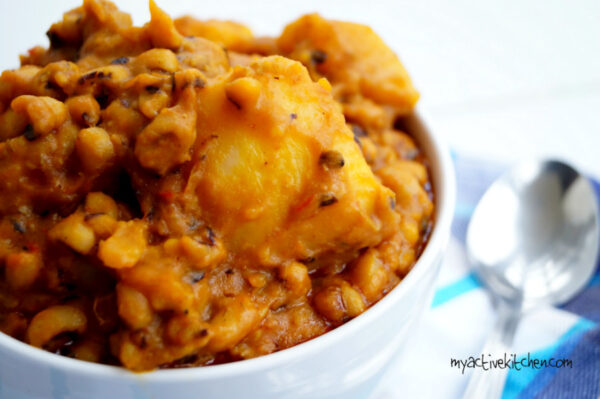 Beans Porridge
This deluxe beans porridge is amazing and very easy to cook. Nigerians tend to cook more of brown beans than black-eyed beans when cooking jollof beans. I recently started using black-eyed beans due to the fact that brown beans is now expensive and scarce in the UK. I have found a better way of enjoying Nigerian beans which is this deluxe beans porridge. You can switch the ingredients used in making this bean porridge to make it more of your own. I added yam, plantain and other ingredients listed below to make this beans and yes it was super delish.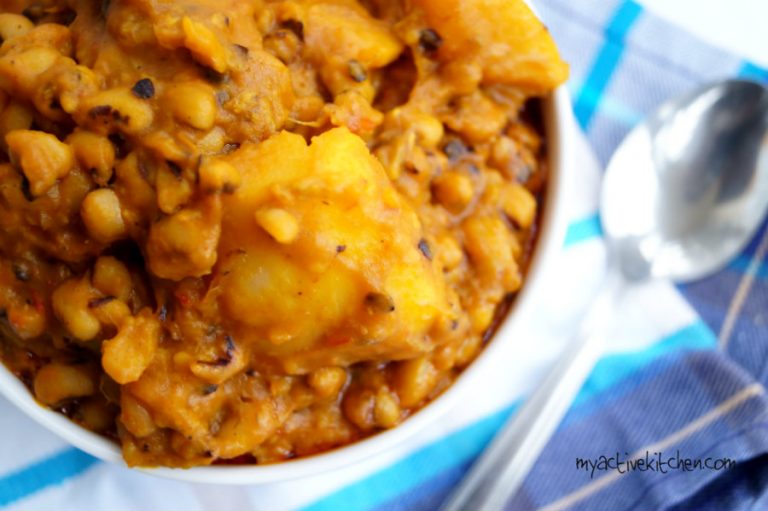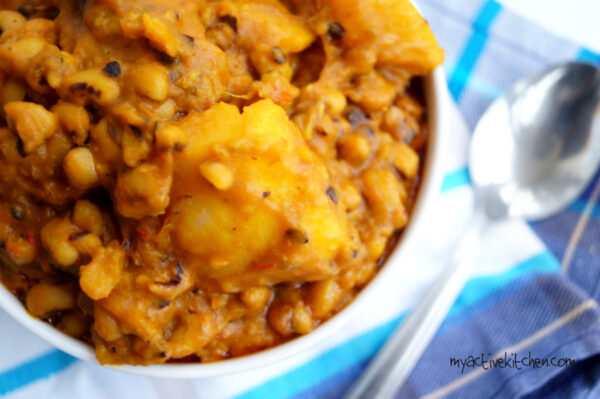 Nigerian Beans Porridge
Top tips
Use fresh pepper instead of dried one

Decant the water at intervals when cooking the beans especially if you are using black eye beans

Use pressure pot to cook beans if you have one, it cuts down cooking time by almost 75% if not more

You can also add small potash (kaun) to the beans whilst cooking. Also, do not add salt to the beans until it is completely soft.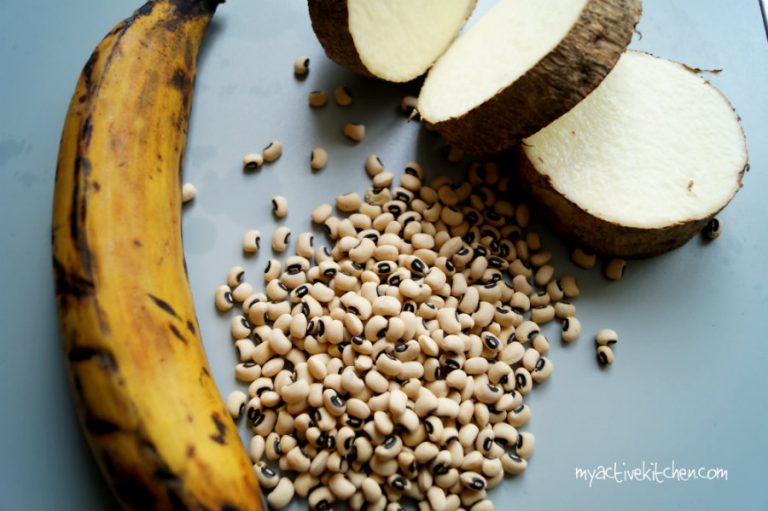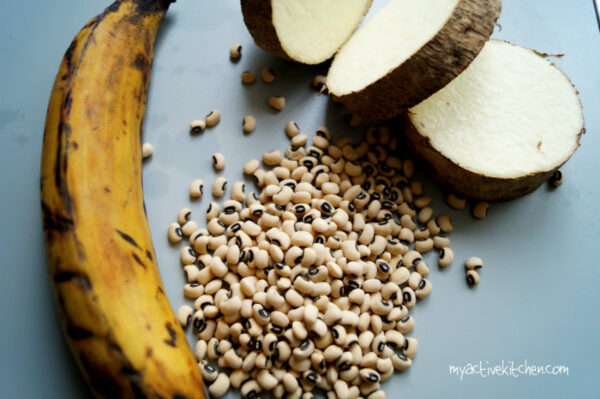 Ingredients
1½ cups of black eye beans, picked and dirt free(substitute with brown beans)
½ tuber of medium size yam
1 ripe plantain
4 pieces shredded smoked turkey
1-2tbsp ground crayfish
Salt
Boullion seasoning
2-3 serving spoon palm oil
1 onion, chopped
1 large tatashe (red bell pepper)
Scotch bonnet chillies (use as desired)
How to make beans porridge
Peel yam and cut into cubes. Rinse clean and set aside adding enough water to cover it
Add tatashe, scotch bonnet chillies and half of the onion into a blender, add little water and blend till smooth. Empty into a bowl and set aside(keep in the refrigerator or boil)
Place a pot on medium heat, add rinsed beans, enough water to cook, add the chopped onions, and bring to boil until about 50% tender (I decanted the water and replaced with  clean and fresh one whilst cooking. This step is optional but it gives the beans a beautiful appearance and also reduce if not eliminate the bloating experienced after eating beans)   add the cubed rinsed yam and continue to boil till the yam is tender Add water in between to avoid the beans drying out/ burning. Cook on low heat if need be


Once the yam is tender, add sliced plantain, palm oil and the blended pepper. Mix together and continue to cook for another 10-15 minutes. Add shredded smoked turkey, crayfish, salt and seasoning to beans and yam and stir together to combine and continue to cook till desired thickness is achieved, stir with a wooden ladle like you would with yam porridge (check in between to avoid burning and reduce the heat if need be). check again for salt and seasoning and take it off the heat and serve.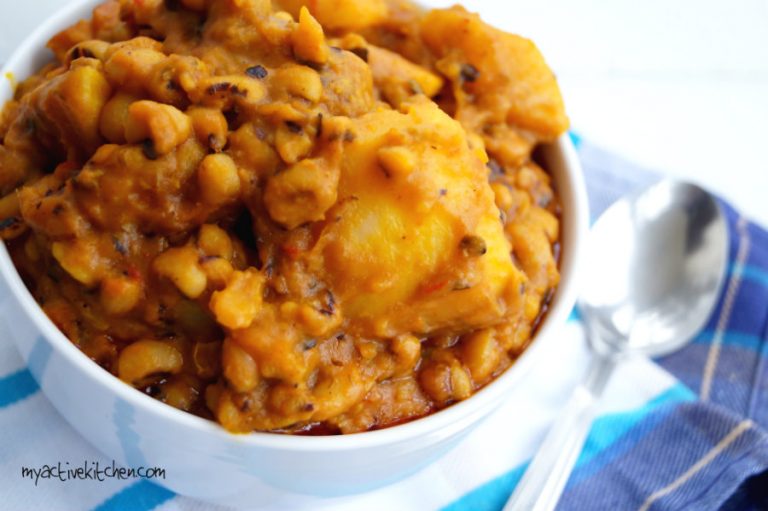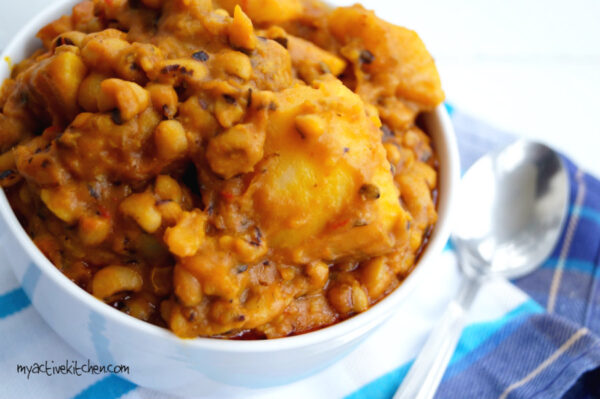 Enjoy.xxx
Tell me you don't want to cook this yummy Nigerian beans porridge... I would like to see what you have been cooking with our recipe, don't forget to tag @myactivekitchen on Instagram, Facebook or simply send me an email. See you on my next post