I love yam porridge (asaro) or yam pottage as it's called in Nigeria but you all know that I don't cook it all the time as I leave that for hubby to do. He does asaro better in my opinion and he's never had a bad day with it before. This time, I did try to cook yam porridge myself with a twist and minimal ingredients and it turned out amazingly well. I must confess my love and attachment to coconut milk now. In fact, I use coconut water for most of my smoothies and it makes everything better.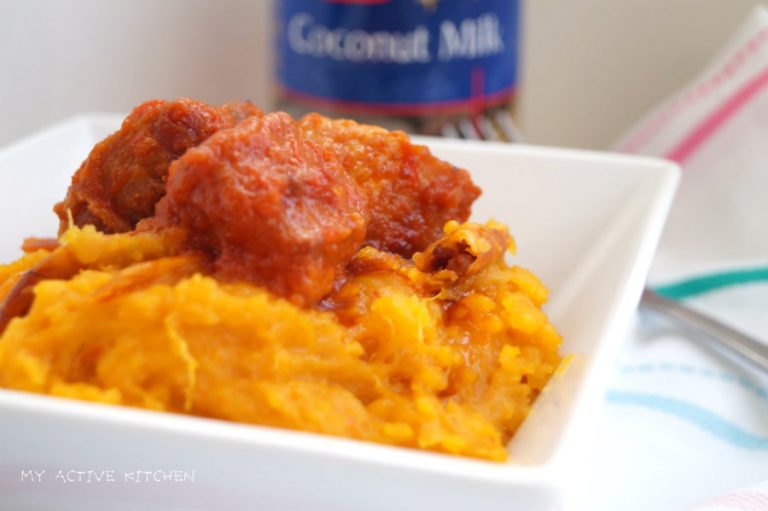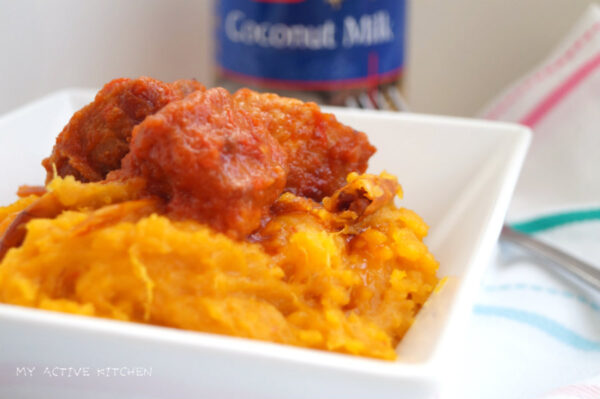 Coconut Yam Porridge (yam pottage)
I will be cooking more meals with coconut milk, so if you are anything of a coconut lover, stay tuned. This yam pottage was made with leftover buka stew, coconut milk and crayfish. You will be amazed at how flavour-packed this simple meal is. Remember the expression less is more? This is it! You don't need to break the bank to cook this coconut yam pottage
You can also substitute the coconut milk with powdered one if that is all you can find. If you struggle with getting the squidgy asaro (yam pottage) style, this is your trusted, never failing method of getting it right as long as you are not allergic to coconut. The creaminess from the coconut milk helps make the yam porridge squidgy and different in taste. Don't forget to cook the yam pottage on low heat to avoid burning.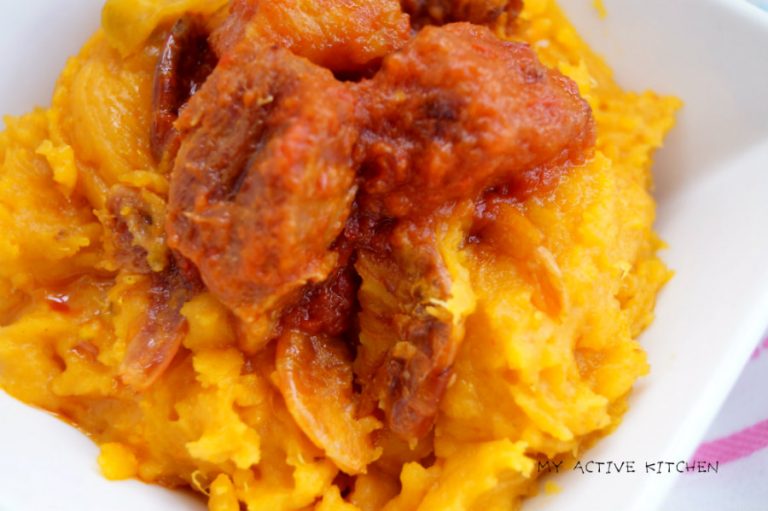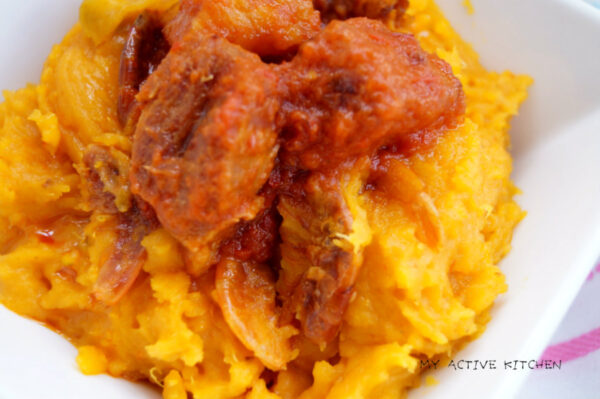 Ingredients
½ tuber yam
Leftover stew substitute with fresh pepper mix (ata lilo)
Seasoning
Salt
Coconut milk
2Csp palm oil
Cayenne pepper (if you will be using buka stew)
Dried shrimps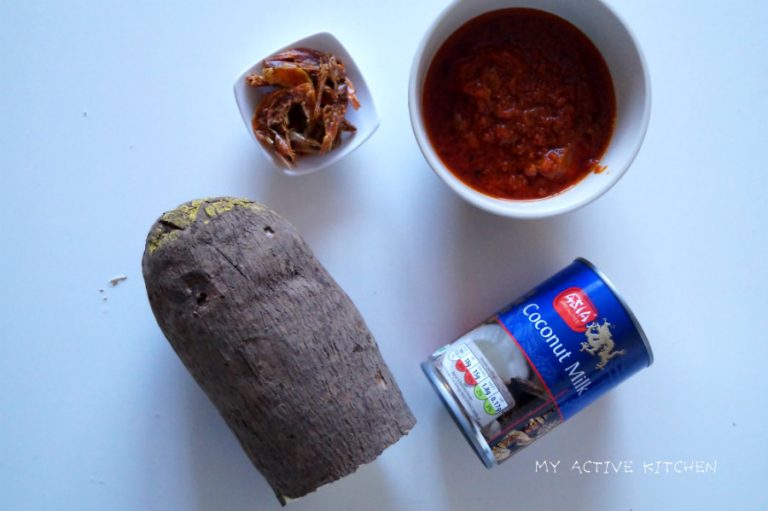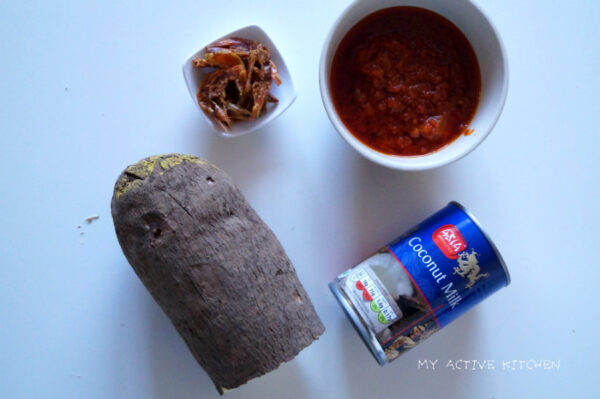 How to make coconut yam porridge
Add hot boiling water to the dried shrimps and cover for about 10 minutes and then rinse clean with cool water
Peel yam and cut into chunks, wash and rinse clean
Add the yam pieces to a pan and place on a medium heat
Follow by palm oil, the Buka stew, cayenne pepper coconut milk and little water just enough to cover the yam or at the same level as the yam.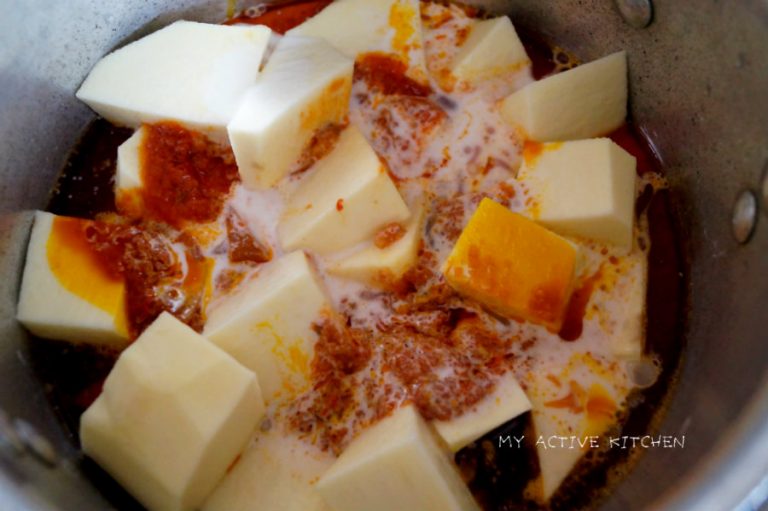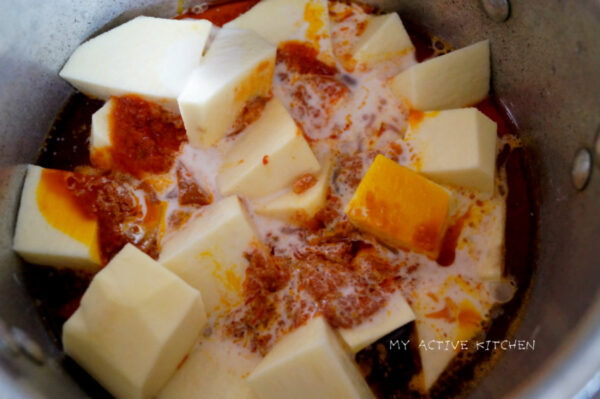 Add seasoning and salt, cover the pan with a lid and leave to cook on low heat
After 5 minutes, add the washed shrimps and continue to cook on low heat till you can pierce the yam with a fork
Using a wooden ladle, mash yam into pieces but not to puree, leave some yam chunks if you desire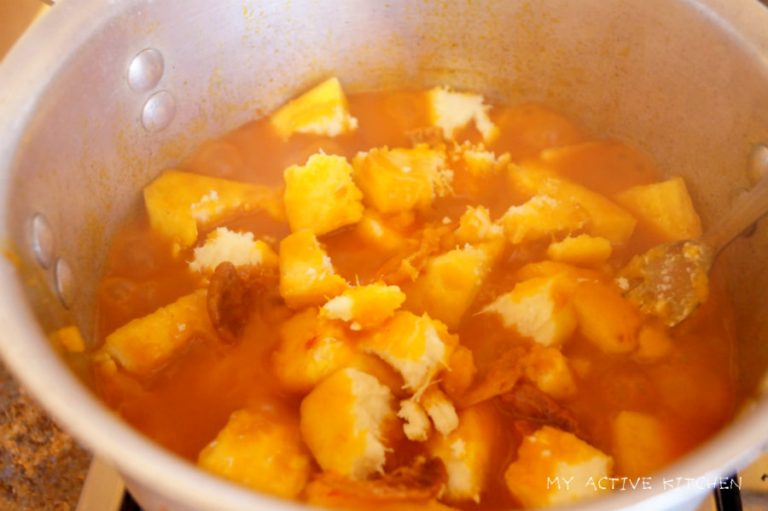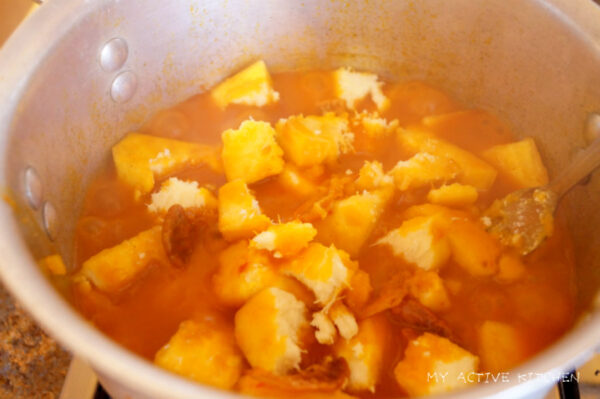 Check for salt and seasoning
Cook for another 3-5 minutes and take off the heat.
Serve as desired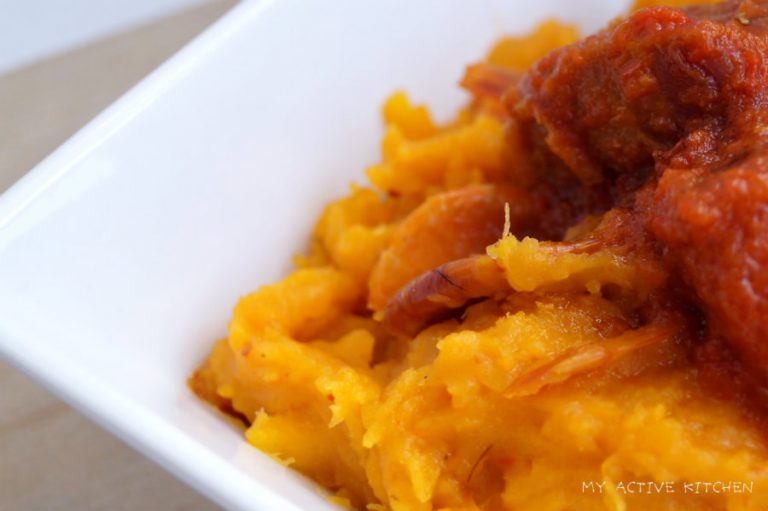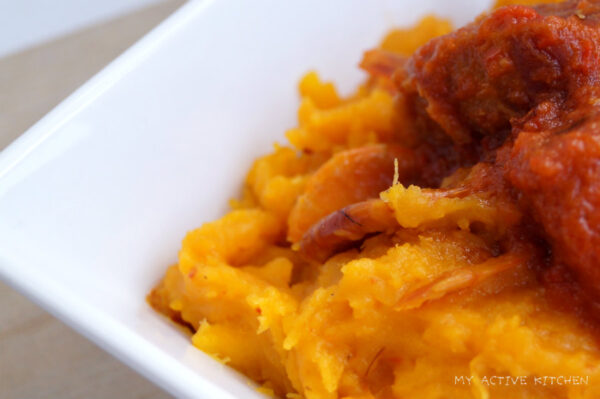 Check out the original Asaro recipe by hubby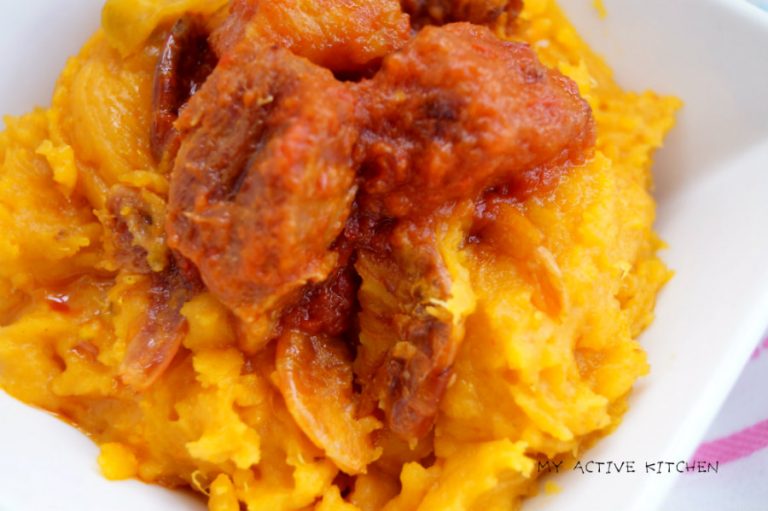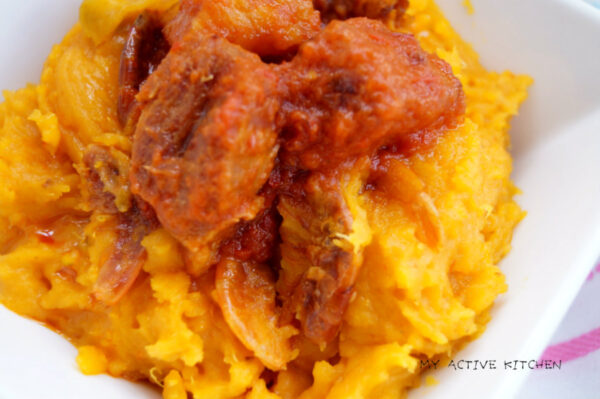 Do you see it is very easy to make coconut yam porridge? If you made this recipe, don't forget to leave me feedback. Tag me on Instagram and save away to your Pinterest