Nothing beats homemade meals right? these easy dinner rolls are fluffy, light and most importantly, very delicious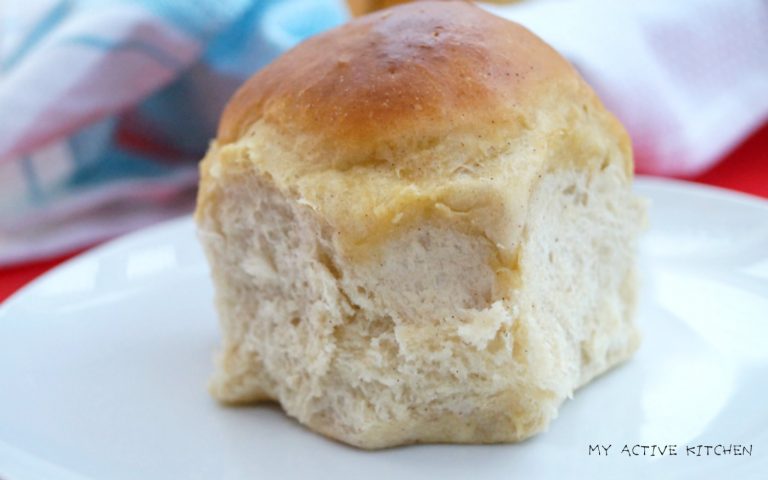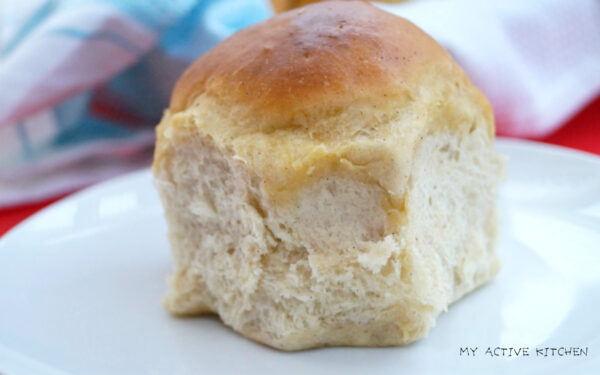 I Can't believe we are in the 12th month already. Phew! Can someone smell the turkey? Well right now, all I smell is cinnamon wafting through my kitchen from these cinnamon dinner rolls (bread roll). Right from mixing the flour to proofing the dough, I just couldn't wait to bake it. Into the oven it went for 20 minutes and I was happily counting my chicks before they hatched.
I had my butter with tomato and rodo jam  ready waiting to pounce , as soon as it was out of the oven. These cinnamon bread rolls could be called jumbo as they were a bit bigger than usual but hey, the bigger the better. Imagine serving this bread roll on Christmas morning before the turkey or chicken roasts.
My daughter couldn't take her eyes and nose off them and she just had to eat her share as soon as her stomach could allow her. Did I mention this is very easy to make too? It can be made under an hour if you are pressed for time. This is the best dinner rolls I have made in months, the yeast gods were definitely on my side when I set out to bake the bread.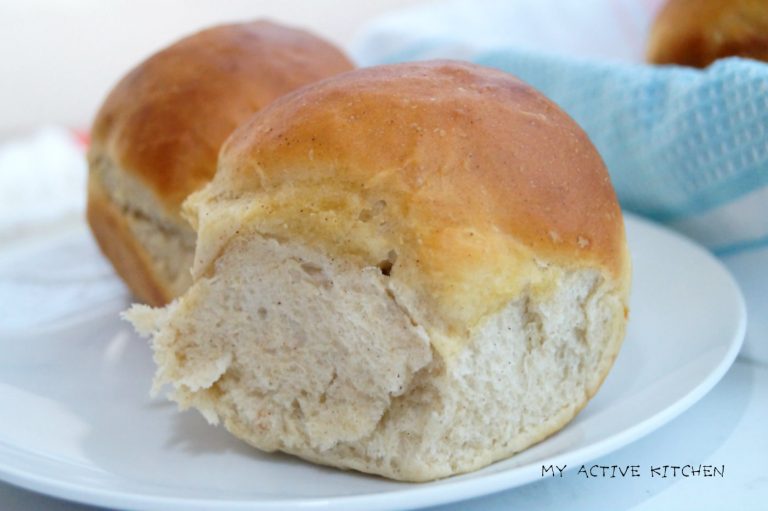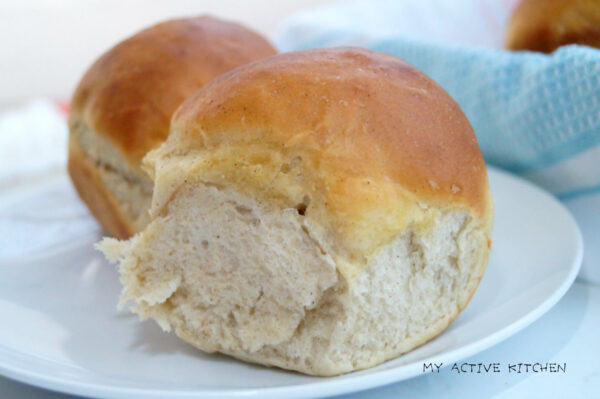 Ingredients to make this easy dinner roll
500g plain flour or bread flour, more for dusting
7g fast action yeast
1tbsp cinnamon (or use as desired)
2tbsp good quality butter
Pinch of salt
100ml milk
2tbsp sugar
180ml lukewarm water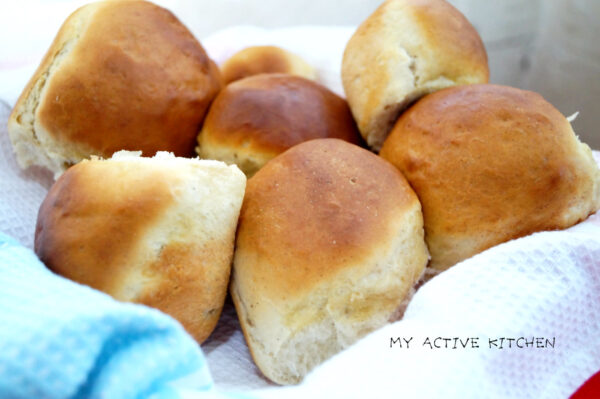 This recipe is very similar to Agege bread here
And here are few pointers to remember before you start
To make warm water for this recipe, use 100ml of boiling water then add 180ml cold water and milk to make lukewarm water.
When making bread, the wetter the dough the better.
You don't need to activate your yeast if you are using fast-action dried yeast
How to make easy dinner roll
Stir butter into mixture of milk and water (280ml) until the butter melts
In a shallow bowl, add all dry ingredients and mix together
Stir the warm water mixture into the dry ingredients and mix together to form stretchy dough
Turn the sticky dough onto a lightly floured plain surface/ worktop and knead for 8-10 minutes. Add more flour if needed but don't add too much. Knead till dough is no longer sticky but stretchy.
A well kneaded dough should spring back when poked or pressed with your finger.
Mould the dough into a ball and place in an oiled bowl, cover with cling film or a plastic bag, cover with a kitchen towel and place in the warmest part of the kitchen and leave to proof for about an hour or till you are ready to use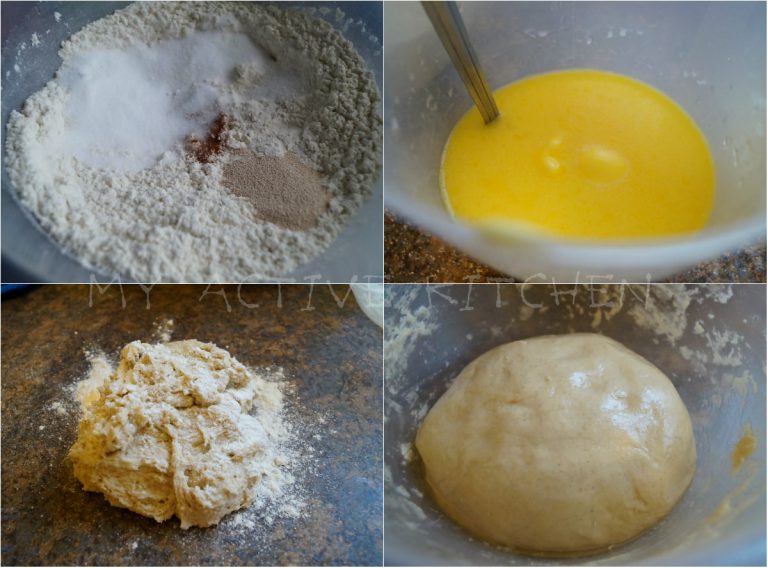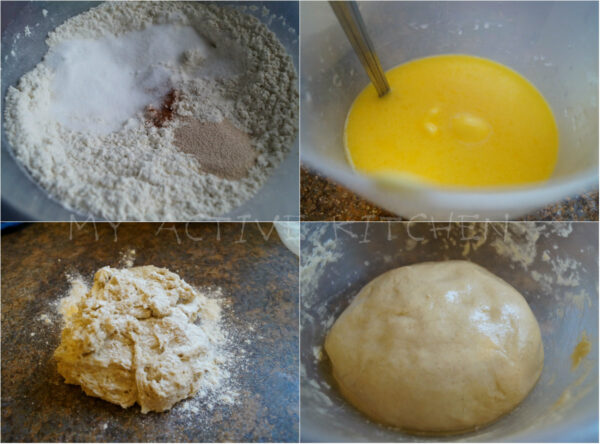 After an hour of proofing, check the dough and knock it back deflate. Turn it on a work top and knead for another minute. Roll into a log and then cut into smaller rectangle dough. Roll the dough into a bun and place on an oiled baking pan leaving space in between to allow for second rise. Cover the bun and leave to proof for the second time for about 15 minutes.
If you would be baking on the day, preheat the oven at 200 degrees whilst you are waiting on the dough to rise


Put the bun into the oven and bake for 15-20 minutes
Melt 2tbsp butter and set aside
Take the buns out of the oven and place on a cooling rack. Rub the top of the bread with the melted butter and leave to cool. Serve with butter and any topping of choice.