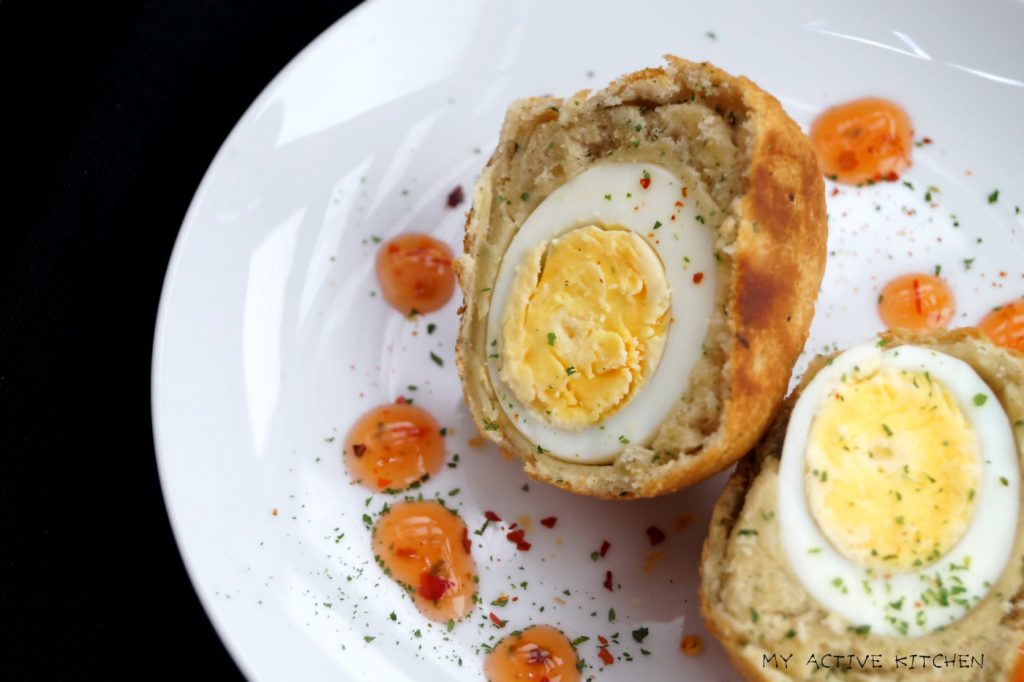 Nigerian Egg Roll
I can do all things cooking and baking, not in the case of this Nigerian egg roll. I couldn't make it to save my own life until recently. As easy as this egg roll recipe is, I struggled with it a lot and I almost gave up because each time I tried making it has been a disaster. Honestly, it is one of the easiest street snacks in Nigeria and it is not rocket science. If my dough is not massive, it is undercooked, overcooked and sometimes inedible when it splits open while frying. I am not ashamed to say it but I get disappointed that a recipe, as easy as Nigerian egg roll could be showing me real pepper (Excuse my Naija English). Anyway, what I have learnt so far is never to make my dough as the same consistency as that of meat pie.
This time around I decided to make the dough wetter and I did not knead the dough for more than necessary (1-3 minutes). Never-ever overwork the dough, mix it and leave it on the side till you are ready to roll. Do you know resting the dough does not make any difference? My most successful egg rolls were made immediately after making the dough. Share your own story with us, what is that recipe that keeps defeating you each time you try to make it? Mine is egg roll and I still use a timer to cook my eggs. There you go.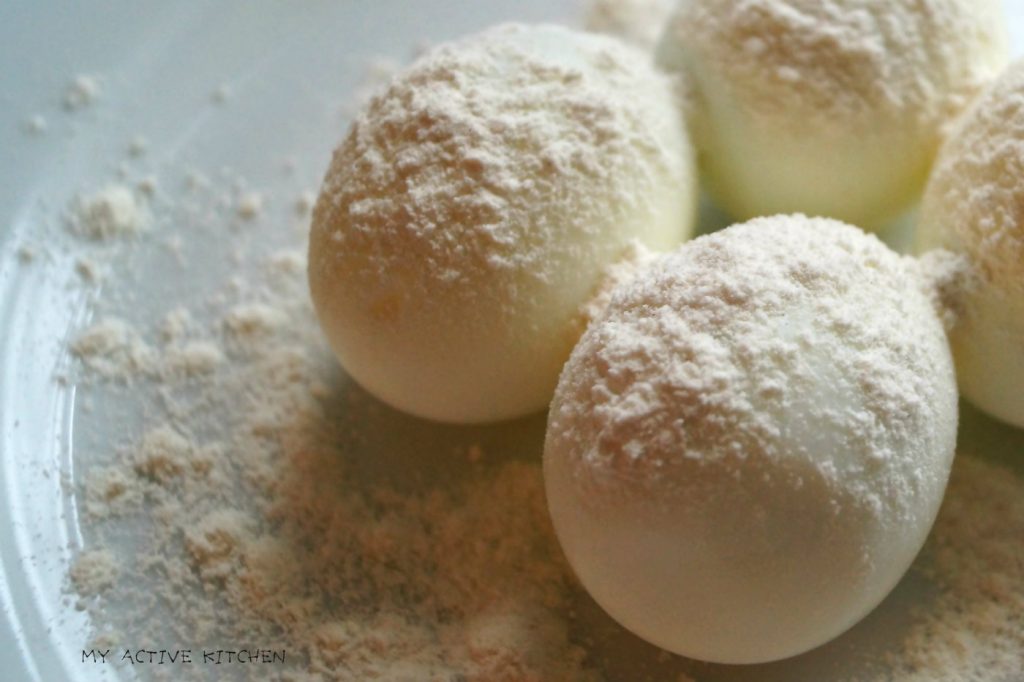 Ingredients
200g plain flour
1tsp baking powder
2tbsp butter (at room temperature)
1tsp parsley
Ground white pepper
Pinch of salt
1tbsp sugar, optional
4-6 eggs, boiled and peeled
50-80g warm water
Vegetable oil for frying
How to make Nigerian egg roll
Add the dry ingredients together to combine, follow by the butter and mix together to form crumbs. Add warm water in bits till the dough sticks together. Do not overwork the dough
Roll the already boiled and peeled eggs in some flour, shake off excess and set aside.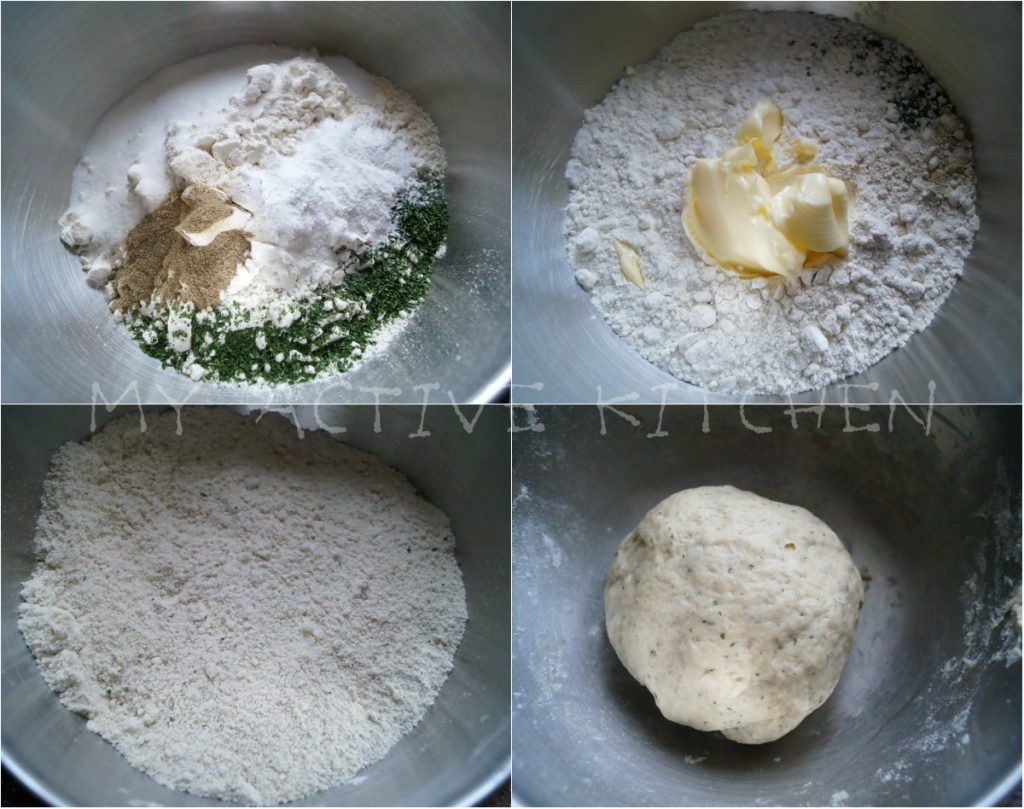 Divide the dough into 4 or 6 places, take each portion at a time and roll into balls. Flatten the rolled dough with your palm or roll on flat surface, place the egg in the middle then fold the dough around it to form a ball. Dip your hand in water, shake off excess and blend the dough ball to form a perfect circle, this seals the edges
Place a shallow pan on medium heat, add vegetable oil and allow to heat up till hot

Test the oil by dropping small dough into it, if the dough floats on the top of the oil then it is ready to be used. Carefully drop the egg rolls in the hot oil but don't overcrowd the oil.
Reduce the heat and fry the egg rolls till golden brown and well done
Repeat this process until you have exhausted the rolls. Serve immediately or leave to cool before serving.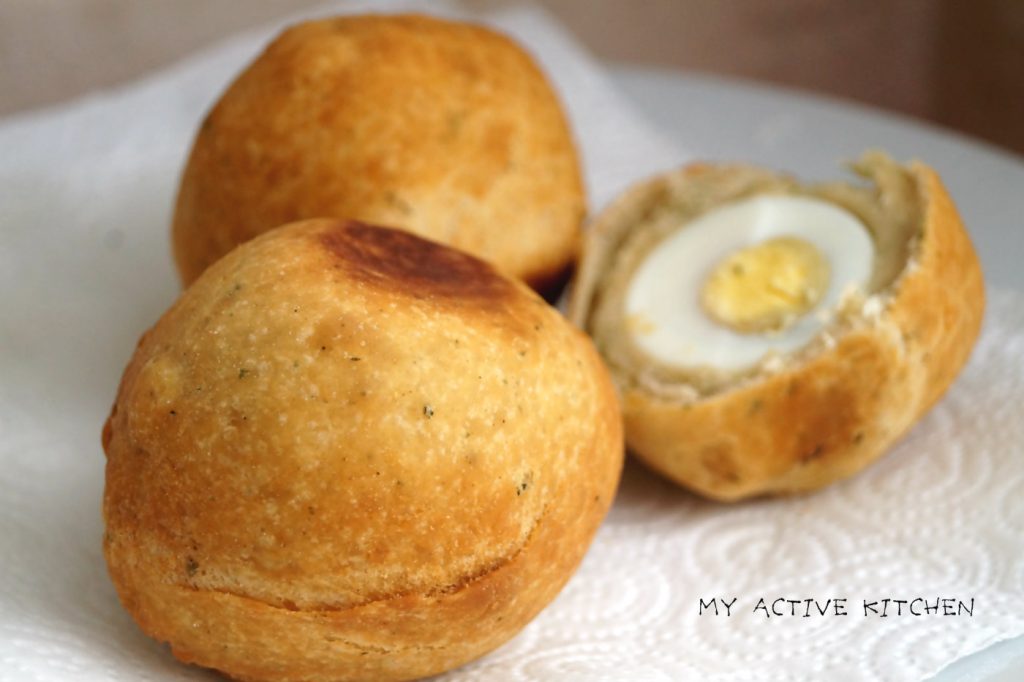 Nigerian egg roll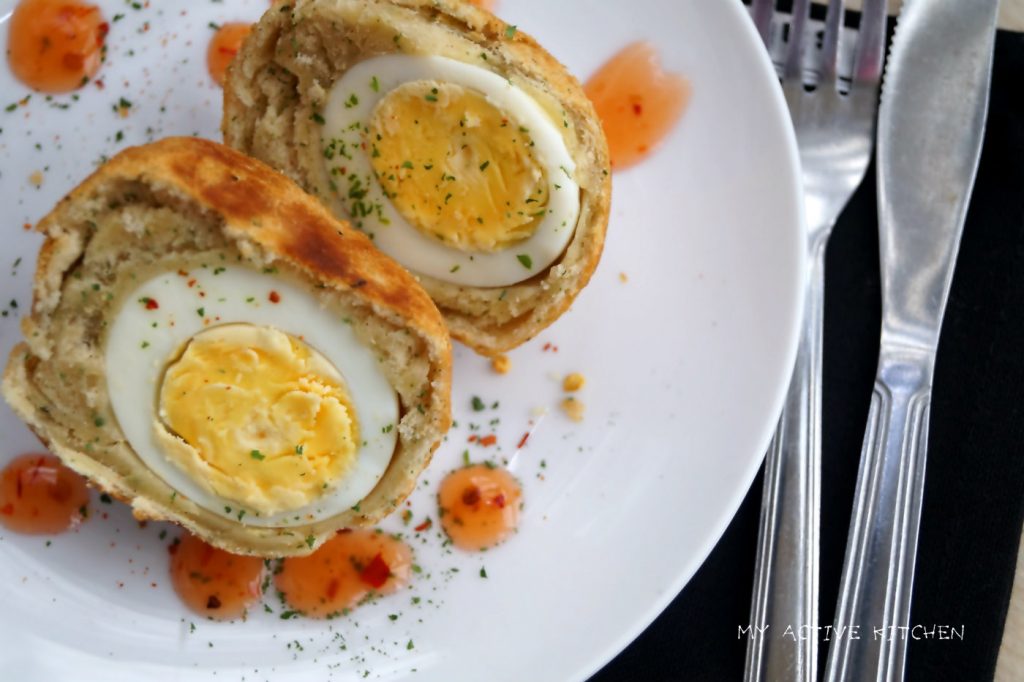 Enjoy.x
If you try my easy Nigerian egg roll recipe or any other recipe on here, kindly leave feedback. #myactivekitchen on Instagram so I can see what you have been cooking. Thank you and see you on my next post