This spicy cheese bread is insanely delicious, soft and fluffy!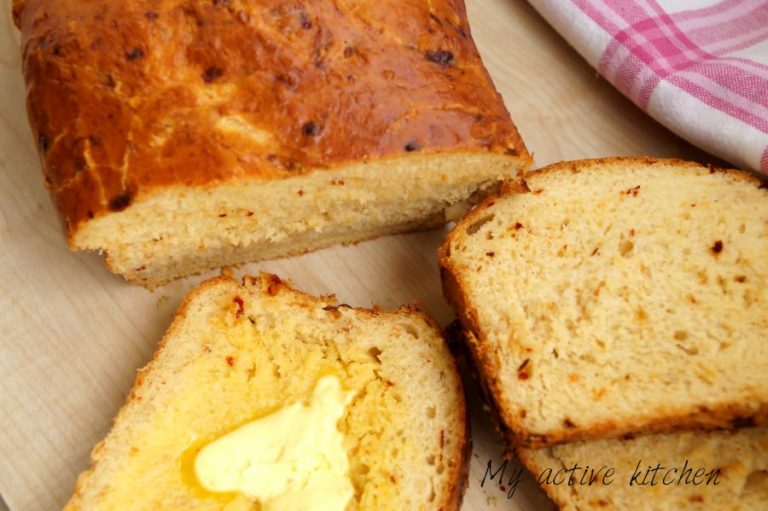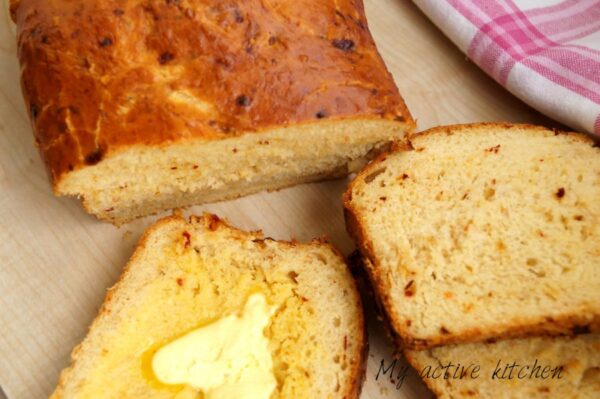 Spicy Cheese Bread
I was a year older yesterday and I thank God for his grace to witness another wonderful year. I look back to where I started from and where I'm going. The last year has been so good and also challenging but hey, I'm still standing.
I've found it joyous to always bake my own bread and ever since I baked my first easy agege bread, I have baked severally after then. In fact, I have two other bread recipes in my draft but I keep procrastinating about blogging it. A habit I hope to work on this new year. I made this spicy cheese bread recently when one of my friends used my agege bread recipe and tagged me in the picture.
The picture sent me right back to the baking mode and I baked this lovely cheese bread. If you have been following my blog for a while now, you would know I love chilli flakes and I add it to almost everything. This cheese bread remains the best fluffy bread I have made apart from the challah bread which I'm too lazy to blog about. This spicy cheese bread with any sandwich is amazing but I really enjoyed it with egg and sardine. If you don't fancy chilli flakes in your bread, feel free to stay away from it, you can also add as much cheese as you want to the recipe too. I can say I feel pretty much confident in baking bread now and I promise to work on the bread recipes in my draft and work on whole new ones too.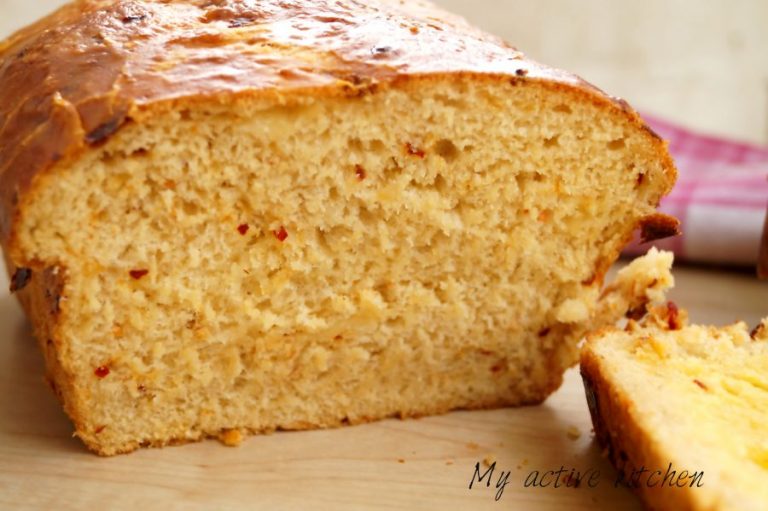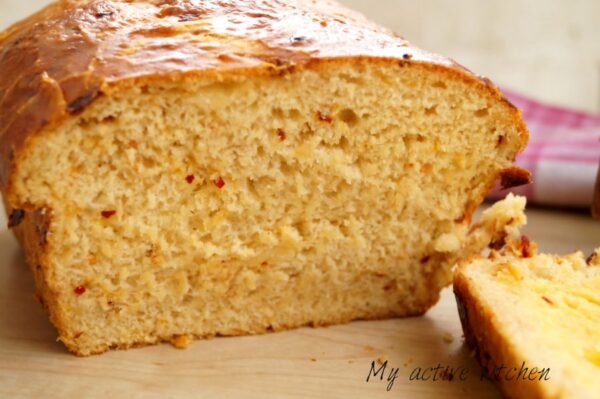 The bread slices so easily and it is very perfect for toasting and any kind of sandwich.
Ingredients
550g strong white bread flour or all-purpose flour, more for dusting
Chilli flakes (optional)
2tbsp Ground ginger
50ml vegetable oil more for creaming the pan
1 egg
50g strong cheddar cheese, grated
10g fast action yeast
1tsp salt
1 cup of warm water or less
100g sugar or more
1 egg white
2tbsp milk
Baking pan, oiled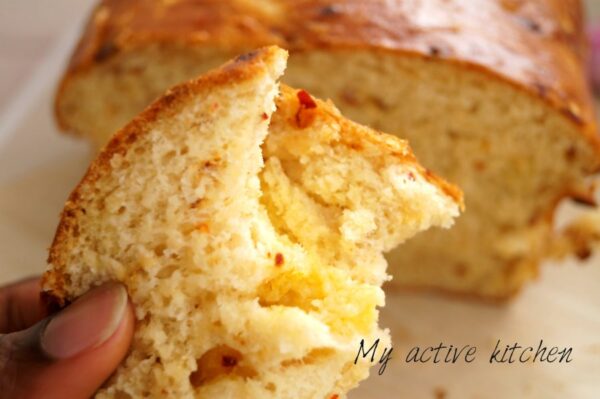 The texture of the bread is everythang. agege bread with a lovely twist
How to make spicy cheese bread
You need to proof the yeast for this recipe
Add yeast and 1tsp of sugar to a mug/bowl add 100ml of warm water and mix thoroughly. Place the mixture in the warmest part of your kitchen and leave to stand for about 5 to 10 minutes till it's risen

Add all the dry ingredients together into a big bowl and mix together then form a well in the middle, add egg and yeast and mix together. Add vegetable oil,  the remaining water and mix together to form stretchy dough. (Don't worry if the dough is sticky, just add a little flour at a time to make it manageable when kneading. When making bread, the wetter the better)
Turn the dough on a clean flat surface and knead for 10 minutes. Sprinkle more flour on the dough if needed but don't overdo it.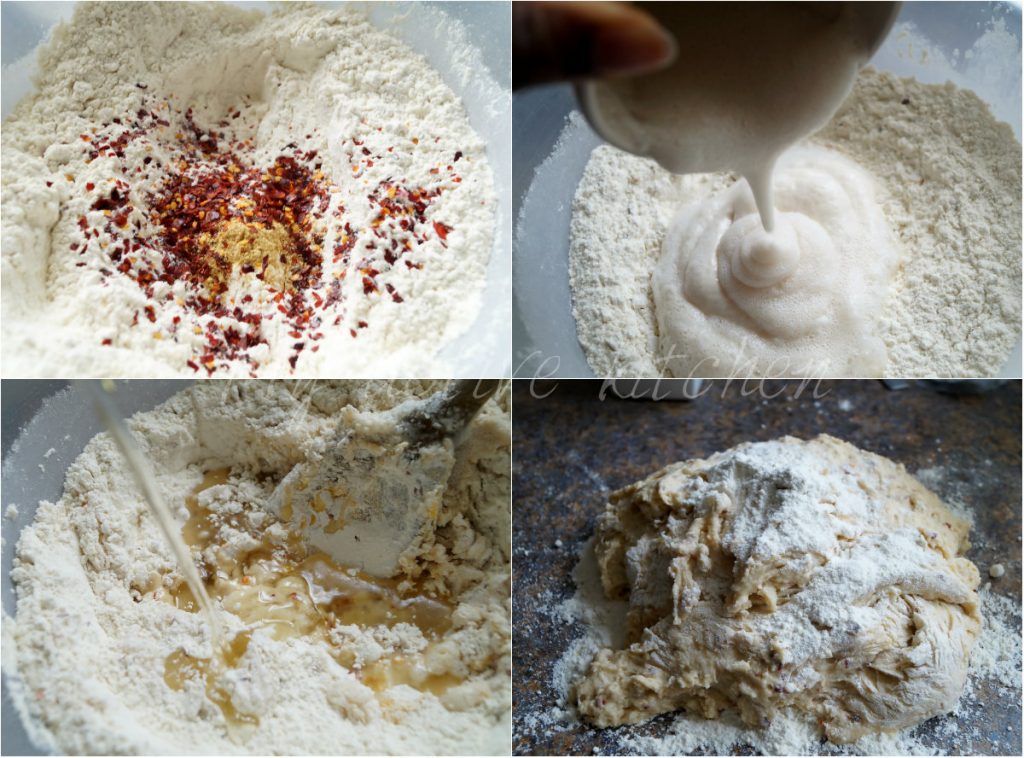 Knead grated cheese into the dough for another 2 minutes. Oil a big bowl and put the kneaded dough in it. Rub oil on top of the dough, cover the bowl with cling film and a kitchen towel then place in the warmest part of your kitchen. Leave bread to rise between 1 to 2hours
once the dough is double in size, knock it back down in the bowl to let all the air out. Add the dough to well oiled baking pan making sure all areas are covered. (I used 2 baking tins; 2lb pan and sandwich cake pan)
preheat the oven at 170⁰
cover the baking tin loosely with a plastic bag and place in a warm place for second rise, this should be between 30-60 minutes
FOR EGG WASH: Add egg white and milk together in a bowl and whisk it together till well combined 
Take the tin out of the plastic bag and egg wash the top
Place in the oven and bake for 30 to 45 minutes or till golden brown on the top.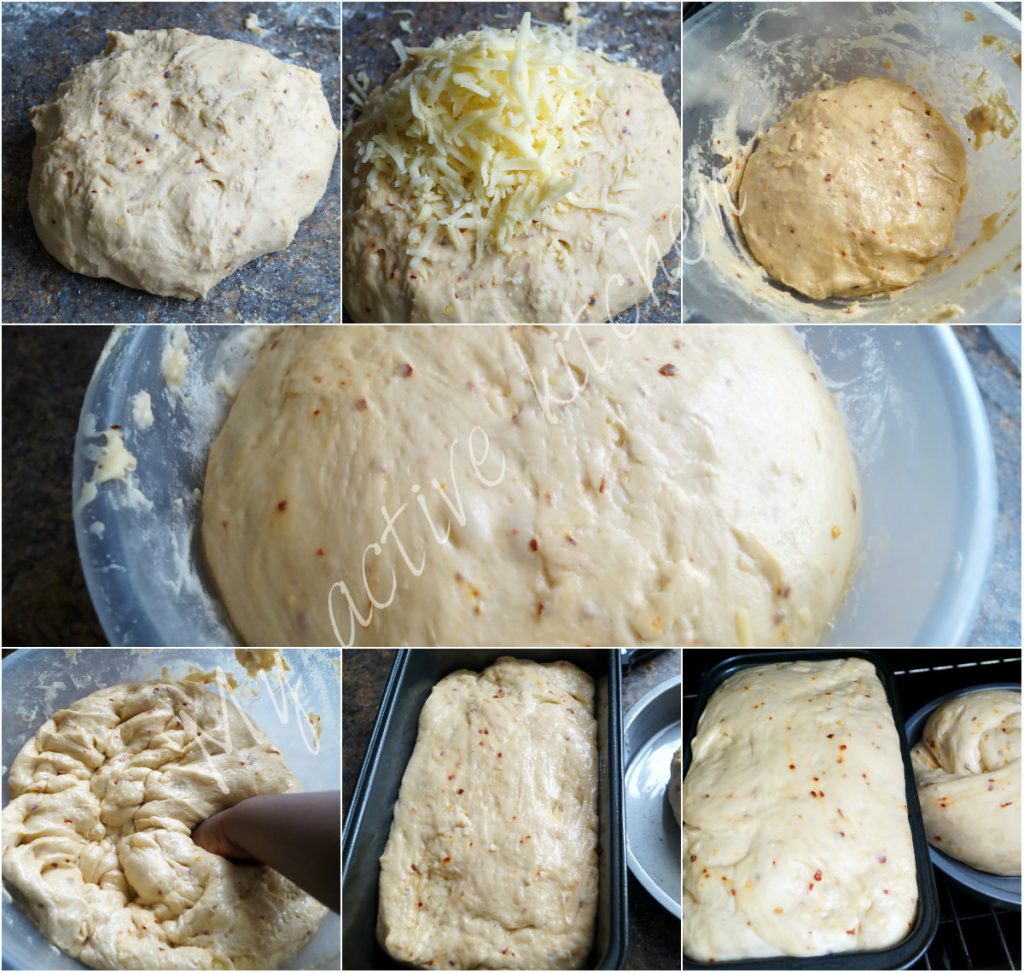 Once the bread is baked, take it out from the oven and place on a cooling rack, turn the tin upside down and tip the bread out. Serve bread as desired.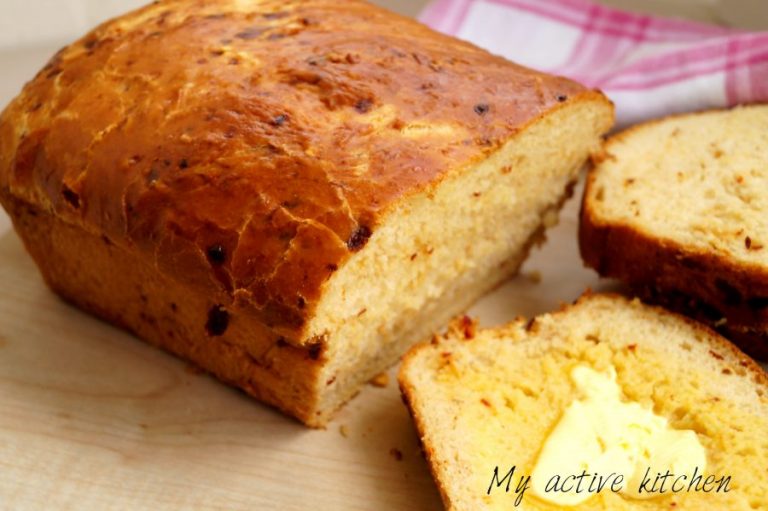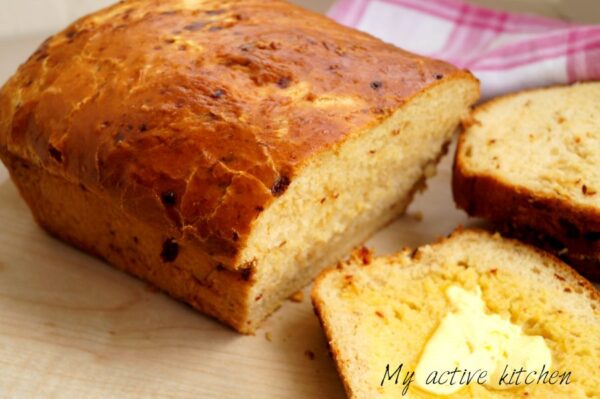 Look at those beauties, this is what you call butter melt...
Enjoy and don't forget to leave feedback if you try this recipe and don't forget to pin me to Pinterest