This is the best homemade iced coffee ever. It is refreshing, easy to make and budget friendly!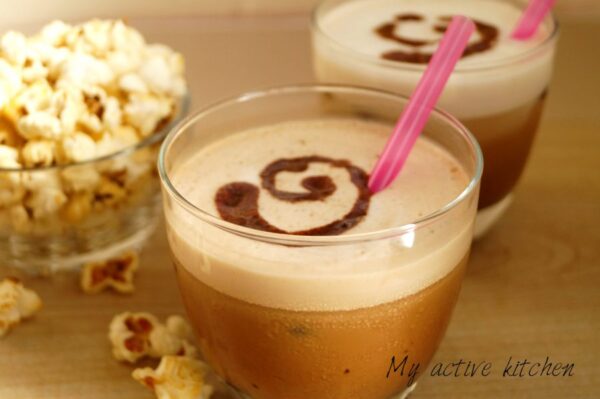 My first iced coffee was given to me by my Aunt and it was divine! I can never forget the heavenly taste, In fact, that was what made me fall in love with the Douwe Egbert coffee brand. If you have been buying coffee from cafes or have been making yours hot, I bet you would be converted to my homemade iced coffee. If you now want to take your coffee a notch further, add your favourite chocolate drink to it and you would be in heaven.
Coffee and chocolate are match-made in heaven and it is called mocha. I love good coffee, whether it's instant or filtered but I recently fell in love with tea too. Any time I go out to coffee shops, I always end up buying iced mocha or iced frapaccino. My homemade iced coffee is made with 3 ready-made ingredients that can be found in your pantry especially if you are a lover of coffee. I'm sure this iced coffee recipe would change your opinion of hot coffee forever. Make the experience count, swap the milk used in making this recipe with my homemade vanilla coffee creamer.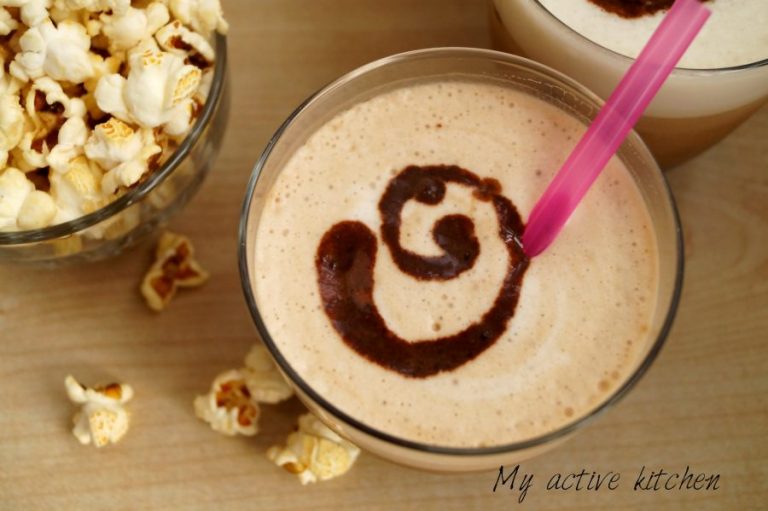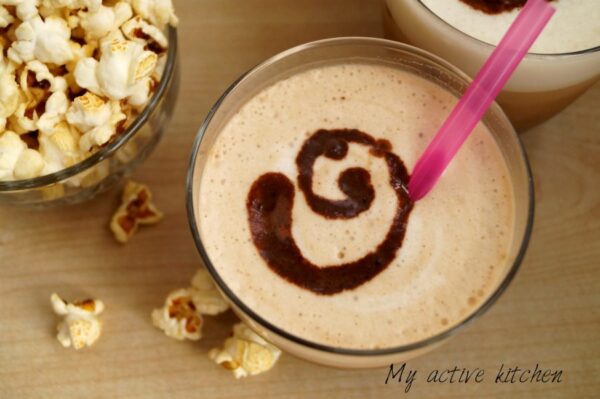 Ingredients
2 cups of whole milk (substitute with non-dairy or low-fat milk)
2-3 tbsp of good quality instant coffee
4 tbsp instant chocolate drink (I used Milo)
Sugar (optional)
vanilla extract
Plenty of ice cubes
How to make homemade Iced Coffee
To a cup/glass add coffee, milo (chocolate drink), sugar then add a little warm water to form a syrup
Follow by the milk, add it to a blender and blend for about a minute or two on high speed
Add ice to an empty clean cups/glass
Add the chocolate syrup to the cup, pour the blended milk and mix together


And there you have it, the best homemade iced coffee/mocha ever. Serve immediately
You are on your way to skipping your daily coffee shop queue.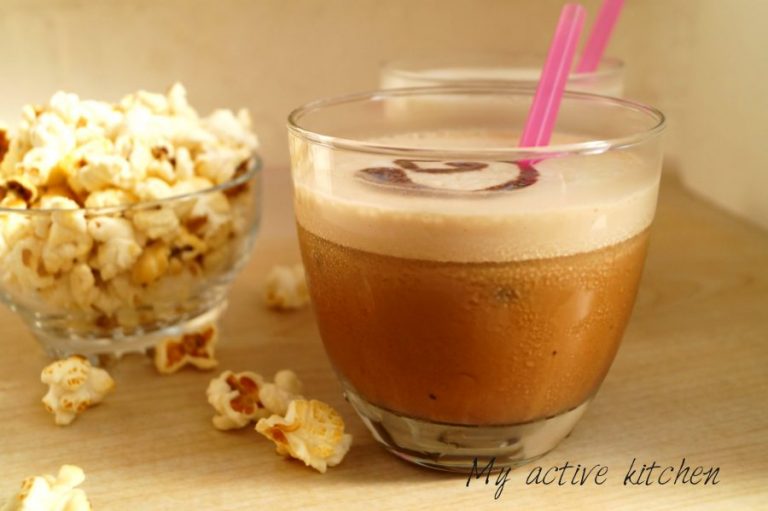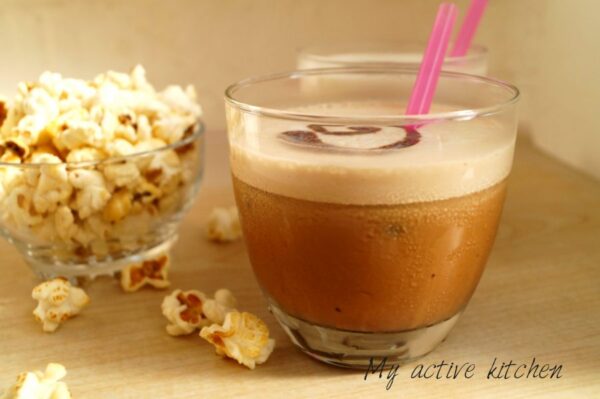 Enjoy your Iced coffee with a side of popcorn, Starbucks/Costa Coffee has got nothing on this. Simplicity at its best
If you loved this Homemade iced coffee, you might want to also try this refreshing zobo drink  and this homemade vanilla coffee creamer
Homemade Iced Coffee
This is the best homemade iced coffee ever. It is refreshing, easy to make and budget friendly! This iced coffee is made with just 3 ingredients
Ingredients
2

cups

of milk

2-3

tbsp

of good quality instant coffee

4

tbsp

instant chocolate drink

I used Milo

Sugar

optional

vanilla extract

Plenty ice cubes
Instructions
To a cup/glass add coffee, milo (chocolate drink), sugar then add a little warm water to form a syrup

Add milk to a blender and blend for about a minute or two on high speed

Add ice to an empty clean cups/glass

Add the chocolate syrup to the cup, pour the blended milk and mix together. Serve immediately
If you made this recipe, don't forget to leave me feedback. Tag me on Instagram, Facebook and save away to your Pinterest