There is a reason this Nigerian buns recipe is popular on the blog! it works, it is absolutely delicious and more importantly easy to make. Come on, let me get you hooked to the buns thang too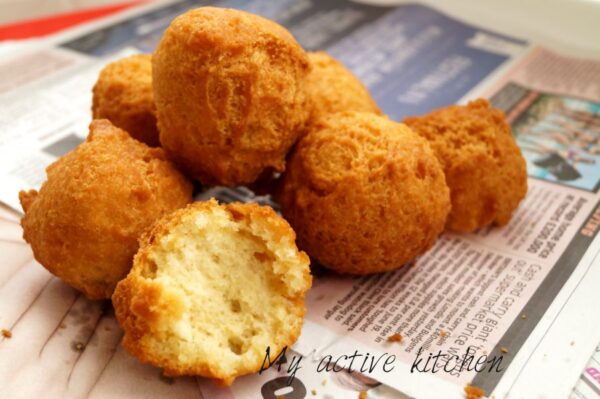 I have been banned at home from making any more Nigerian buns, except if it's going to be a gift or for business purposes. I make it a lot and I tell you, somebody's waistline is not smiling at all. I'm sure you are thinking why am I starting this post with the negatives? I tell you what! These buns are very addictive and you have to be much disciplined to say no to eating them. Nigerian bun is the brother of Nigerian puff puff.  This Nigerian bun is rocky and crunchy outside and spongy when you break into it. It is very easy to make but can be quite tricky also if it isn't done well or the dough overworked.
Nigerian buns are loved by all and you have a choice, if you don't like it then you must love its brother puff puff. I'm yet to come across a Nigerian that doesn't love both or one out of the two. I love both puff puff and buns but in terms of oil consumption, I prefer buns as it doesn't soak up so much oil when frying. It is one of the popular street snacks in Nigeria and it is best enjoyed with a very chilled drink. You can add milk to the ingredients listed below and you can also skip the egg part.
This recipe is easily adaptable and easy to make. Also, the recipe requires nutmeg but I didn't have it when I made this hence the use of vanilla essence. Like I said earlier, you can get addicted to this snack so do eat in moderation. This recipe can be served as party snacks, picnic and it is also loved by the kids too.
Alright, my lovelies let's get on to making the best Nigerian buns ever.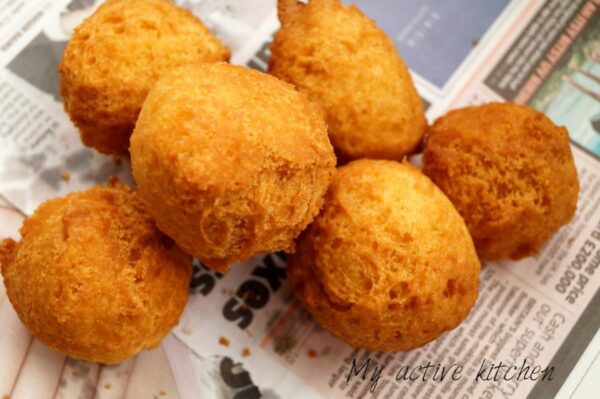 Ingredients
400g all-purpose flour
3tbsp of butter
1tbs baking powder
100g sugar, substitute with honey
1tsp salt
100-150ml water
1 egg
Vanilla extract (optional)
Vegetable oil for frying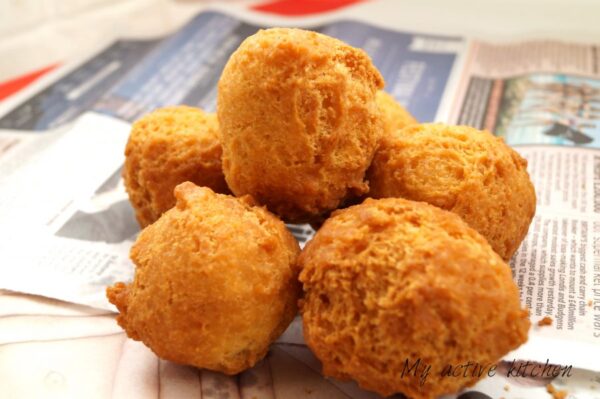 How to make Nigerian Buns
Add all the dry ingredients with the butter in a bowl and mix to form crumble.
Add the egg and water and mix to form a thick stretchy batter, then add water to the flour in bits till you achieve the desired consistency. Do not overwork the batter
Place a shallow pan on medium heat, add vegetable oil and allow to heat up till hot
By dropping in a small batter, test the oil for readiness. If the batter floats atop, then it's ready.
Carefully drop the batter in the hot oil in batches but don't overcrowd the oil.
Reduce the heat and fry the buns till golden brown and well done
Repeat this process until you have exhausted the whole batter mix.
Tip: reduce the heat each time you are frying a new batch then turn the heat back up to for even cooking. This way the buns doesn't turn brown quickly without cooking through. Thank me later lol
Use a slotted spoon and transfer the buns on a paper towel. Serve buns cool or cold with any chilled soft drinks of choice or iced water.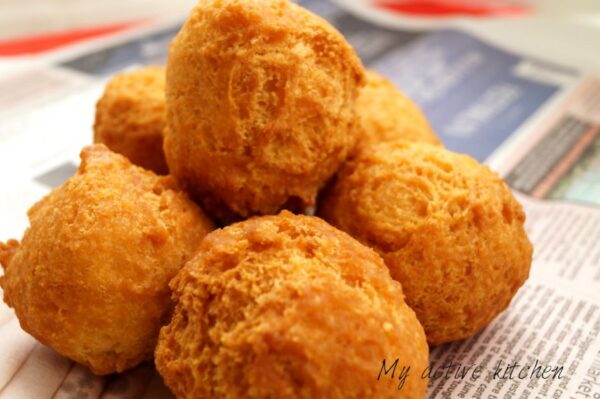 See how easy this recipe is. If you would prefer softer buns then you should try this recipe here
If you made this recipe, don't forget to leave me feedback. Tag me on Instagram and save away to your Pinterest