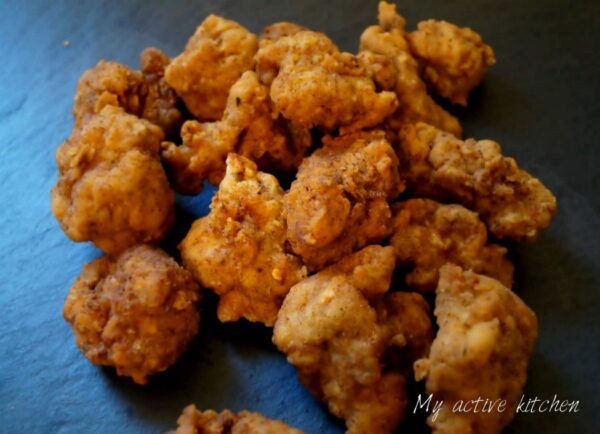 I woke up this blessed morning, checked my fridge for what to cook and I ended up with suya popcorn chicken. If you love chicken and you want to try something new and not necessarily going to KFC to enjoy their lovely chicken popcorn, then I think you have come to the right place. I ended up eating loads even before I took pictures of it. They were so lovely, crispy on the outside and very moist when you bite into them. I know a lot of people eat these with sour cream, well I ate mine with homemade apple chilli sauce and boy oh boy it was like a Chinese-Nigerian feast in my mouth. Yummy all the way through.
As usual, this is very easy to make but it is a bit messy so if you don't like ruining your nails when you cook, you might need to pop some gloves on. It is important you season your chicken well or you would be biting into a bland chicken.  To get a crispier and KFC kind of chicken style, this recipe requires that you double dip when you are coating the chicken piece before frying.
PS: you can use Cajun spice instead of Suya spice.
WHAT YOU WILL NEED
500g chicken breast cut into small chunks about 2-3cm
3tbsp suya spice
1tsp seasoning (I used Jumbo chicken)
Pinch of salt
Pinch of chilli flakes or as desired
150g all-purpose flour
Pinch of paprika
1 large egg
100ml buttermilk
Half a litre of vegetable/ sunflower oil for frying
How to make suya chicken popcorn
Step 1: wash and pat dry chicken, then season with 2tbsp suya spice, seasoning, paprika, chilli flake and salt if desired.  Mix together with chicken until well combined. Cover with cling film and put in the fridge to marinade for half an hour or overnight.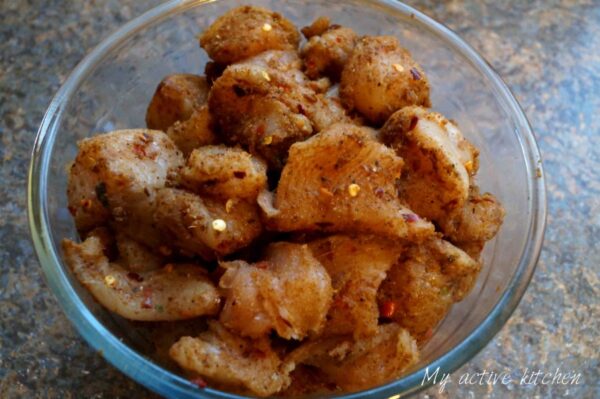 Whilst your chicken is in the fridge, mix flour with 1tbsp of suya spice, pinch of salt and divide into 2 separate bowl and set aside. Bring out the chicken some few minute before you use so it can be at a room temperature.
Step 2: beat the egg and buttermilk together in a shallow bowl. Don't worry if you don't have buttermilk, you can make yours. Mix milk with a teaspoon of lemon and leave to rest for 5 minutes and there you have your buttermilk.
Step 3: at this stage, you should have 3 separate bowls, one with egg solution and the other 2 with flour mixture.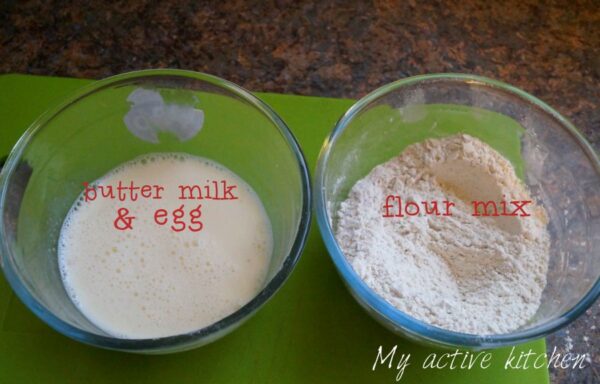 Coat chicken pieces in flour mix, dip into egg solution then back into the other flour mixture. Continue this process till all pieces are coated.  Set aside and move on to frying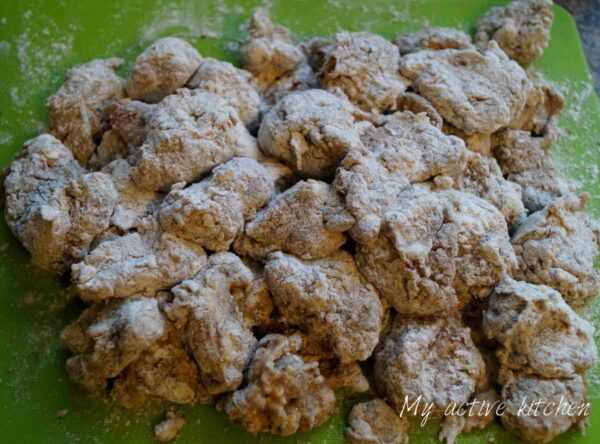 Step 4: place a shallow pan on medium high heat then add oil. Test if oil is hot enough by adding some of the batter, if it sizzles and float then it is hot enough but be careful and avoid oil splatter. Fry chicken in batches till golden brown and drain excessive oil in a sieve or on a kitchen towel then you are done.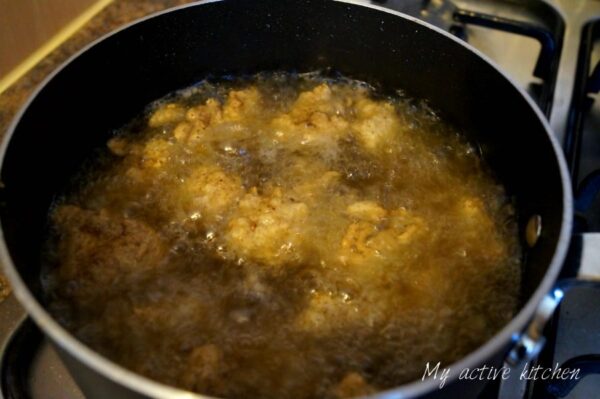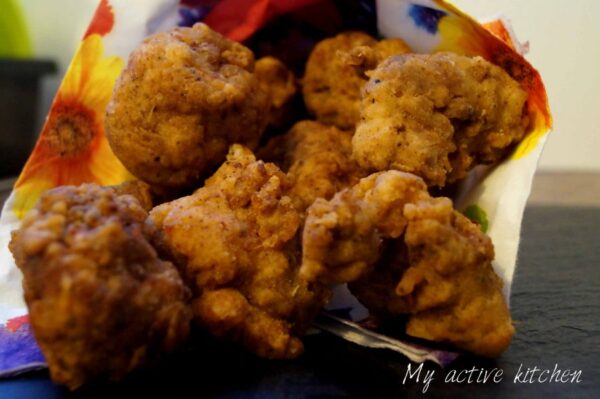 Serve warm or cold with dips of choice. It is best eaten warm though.  Thank you and I love reading your lovely comments and don't forget to like my active kitchen on facebook and Instagram.