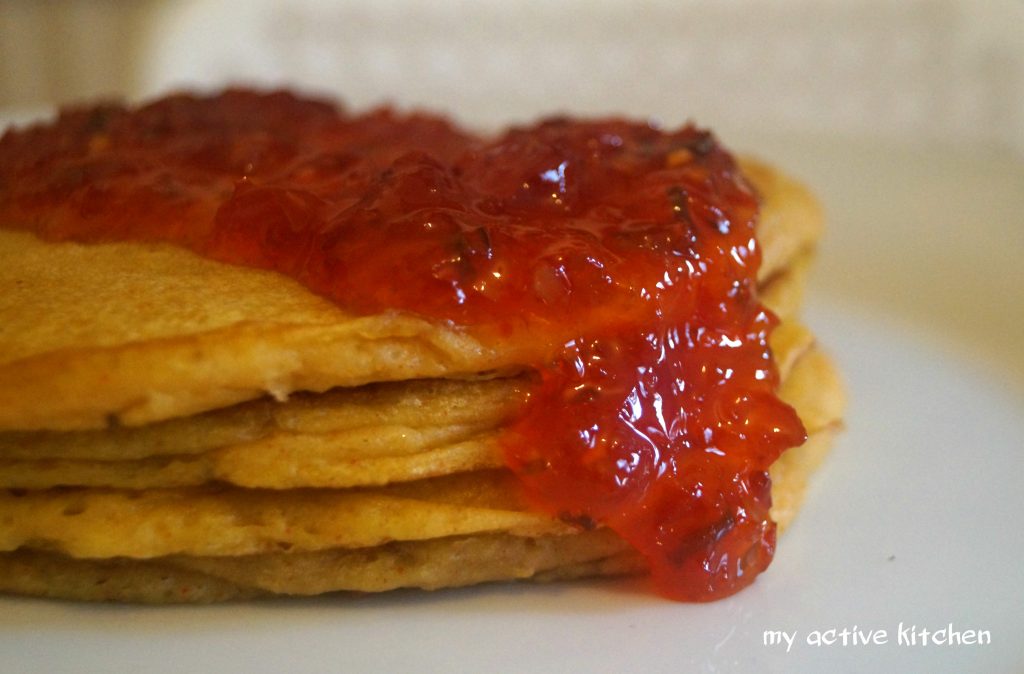 Pancake is one of the easiest things anyone can whisk up in the kitchen. It is not rocket science but I have met three people in my life that make the best pancake/ crepes ever... my Momma, Ronke and Peter.  Permit me to say I grew up learning from the best. I decided to add a twist to my pancake and I added plantain (you can substitute with banana, apple or carrot). It was very filling and can I say, healthy too. If you love to eat plantain, then I think this is another wonderful way to eat your over-ripe plantain without having to fry it in plenty of vegetable oil. I know what you are thinking, it can never be the same... well I'm telling you this; if you try it with ripe plantain, then you won't miss a thing.
Ingredients
1 ripe plantain (mashed)
250g self raising flour
4 tbsp of brown or white sugar
1 tbsp of ground nutmeg
Pinch of salt
2 medium size eggs
2 tbsp of vegetable oil or melted butter
350ml – 400ml of milk
Pinch of Cayenne pepper
Little oil for frying or butter
How to make plantain pancake
In a shallow bowl, add flour, sugar, nutmeg, cayenne pepper and salt. Mix together and form a well in the middle then add eggs, oil or melted butter and milk then mix together with a fork till well combined.  Add the mashed plantain and leave to rest for about 10 to 15 before pan caking
Place frying pan on medium/low heat. Rub in butter or a little oil and scoop the batter into the pan in bits. Leave to cook for about a minute or two or till the pancake bubbles on the surface and edges, then flip to the other side to cook. Keep an eye on the pancake. It should be golden brown and not black (black means it is burning and you reduce the heat) this batter should give you between 9 and 12 pancakes. Serve immediately with topping of choice.
Have you tried my sweet chilli sauce yet? I ate mine with this and it was heaven.