Last Updated on
This fish stir fry is so insanely delicious and super easy to make. I have called it Ownyee's Island because it is dedicated to my friend Onyinye.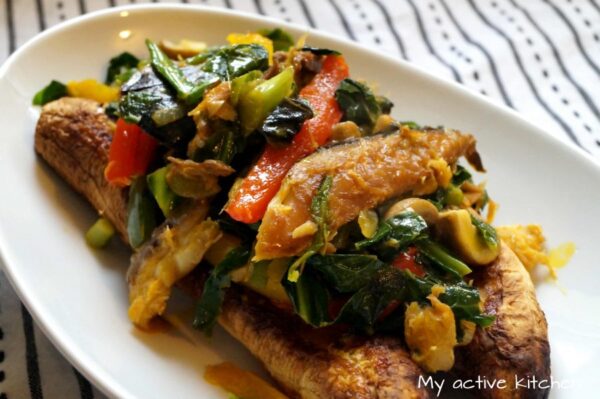 I'm sorry I have been missing in action. To say I was feeling under the weather is an understatement. I have been down with the flu virus for over a month, well I'm back now and better. Compliments of the season to you all, this Christmas season I planned to post super easy recipes that can complement our Christmas turkey and chicken. Today I'll be sharing this fish stir fry and roasted plantain  recipe. I'm sure you are wondering why it is called Ownyee's Island, well it is my friend's recipe. 
Every time is not just for roasted plantain and peanuts. Since I got this recipe from my friend, I have tried it so many times and it has never failed. It is always a show-stopper and like I said earlier it is super easy and very tasty.  If you try this fish stir fry and roasted plantain at home please let me know how it turns out. You can also find me on instagram @myactivekitchen
What you will need
Plantains (peeled) you can use as many as you want
Mixed peppers, de-seed and cut into strips
2 medium onions (diced)
2 bunch of spring green leaves (use kale and spinach as substitute)
Mushrooms washed and sliced (optional)
Salt (optional)
Seasoning (I used Jumbo seasoning powder)
3-4 tbs palm oil (substitute with vegetable oil)
Smoked mackerel (you can use any smoked or salted fish of choice)
How to roast plantain
Place peeled plantain in a baking tray and place under the grill at 180  turning at interval till plantain is golden brown and fully cooked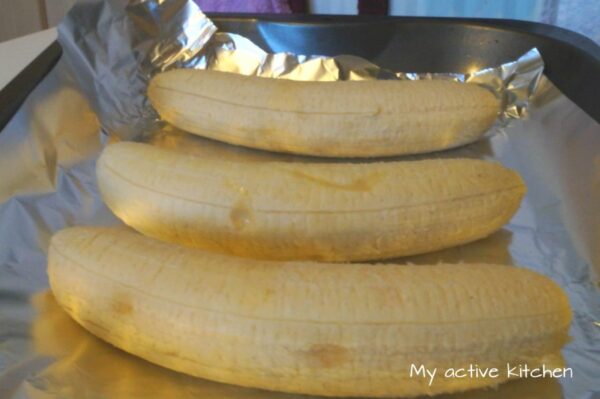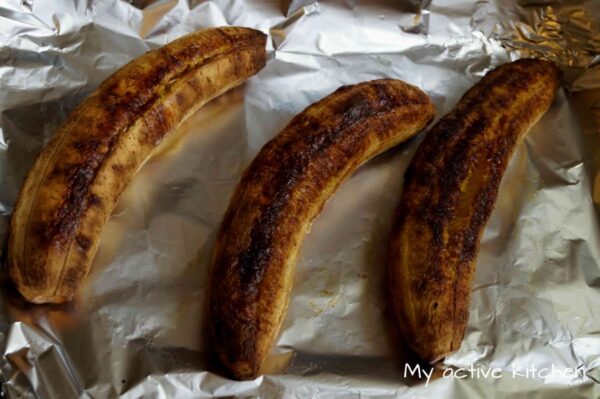 How to make fish stir fry
 Place a wok on medium heat, pour  the palm oil and heat up for about a minute or two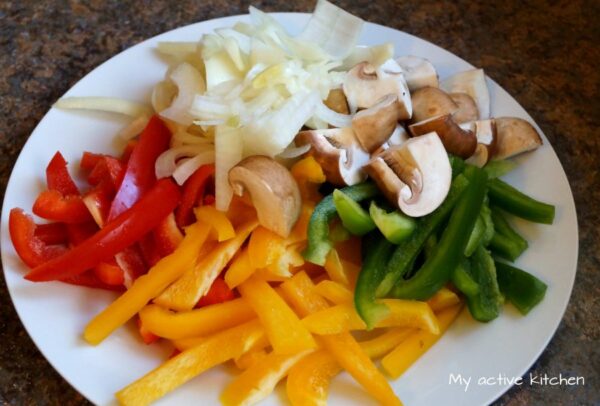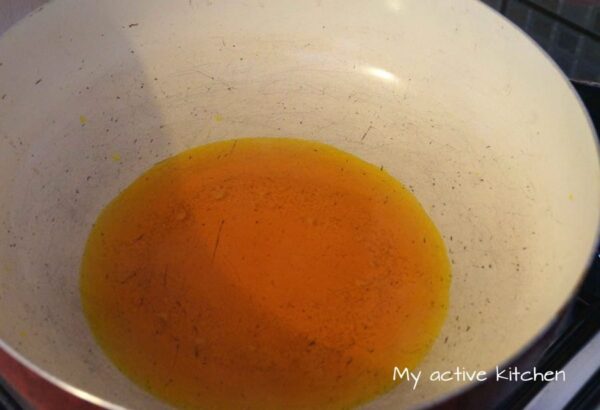 Add the onions and mixed peppers cook for about a minute then add the mushroom if using.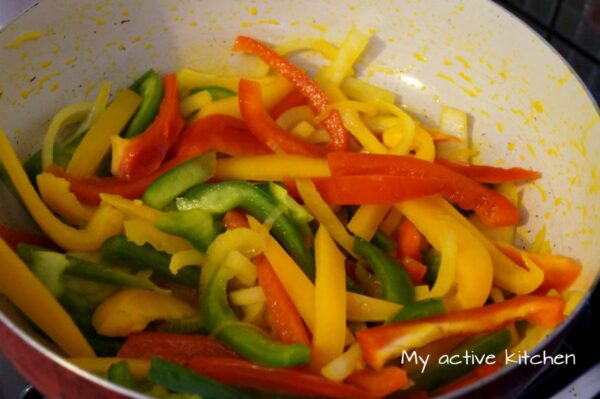 Add your desired seasoning and cook for another 5 minutes, add the smoked fish and then the spring green.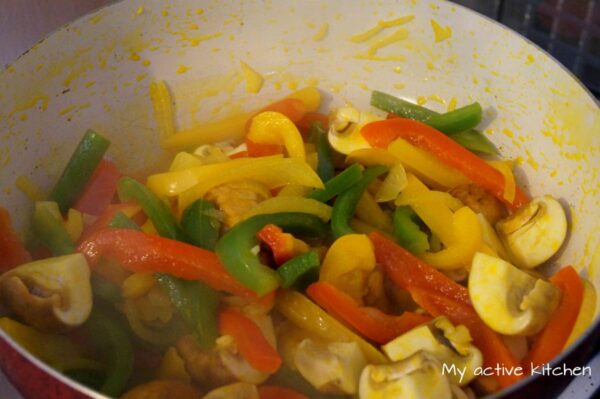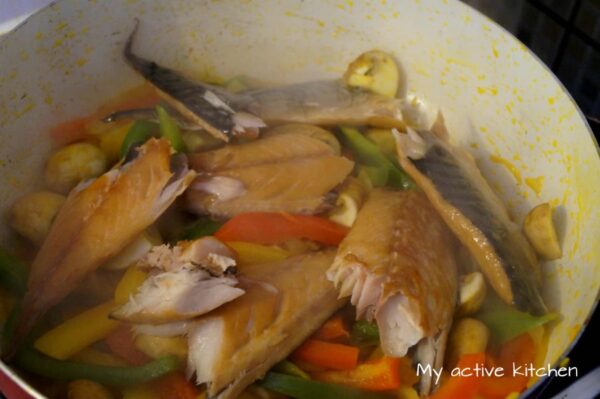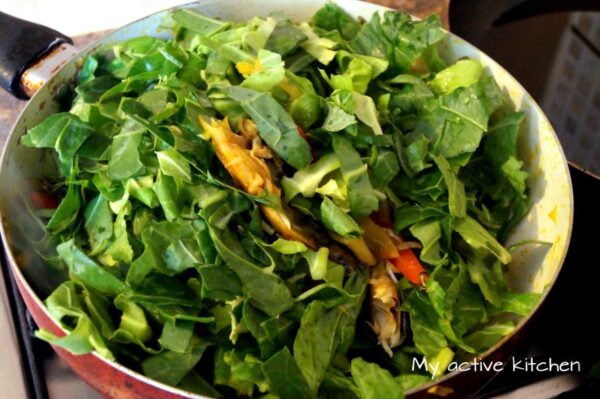 Cook for another 3 to 4 minutes then you are done. Plate up your roasted plantain and stir-fry as desired.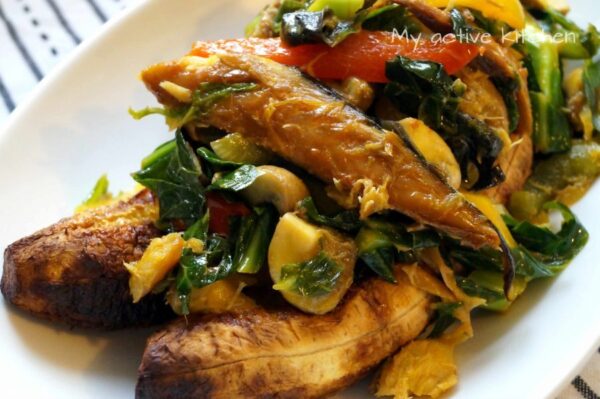 Let me know if you cook this dish and don't forget to leave a comment.