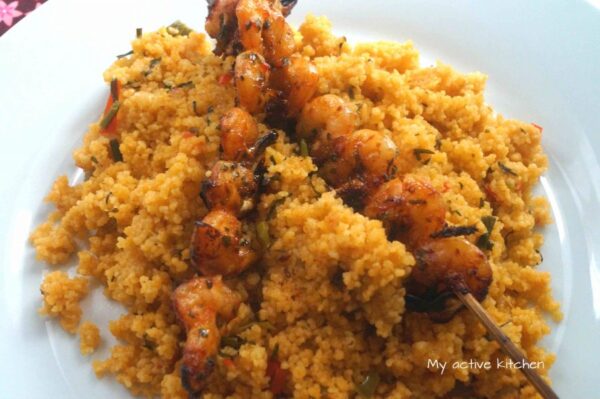 The first time I heard about couscous was about 5 years ago during my national youth service. I spent a year in Kano, Dala to be precise and I can say categorically that couscous is one of the favourites of the northerners. How they cook it then I don't know and I never had the chance to cook one as I thought it's going to be a hassle cooking something so tiny and it just looks complicated. I recently faced my fear by cooking this delicious spicy couscous and I think it's so cool and one of the easiest meals you can prepare.
You can just make it your own and it will still be bursting with flavour. As much as it is easy to cook, it can be easily overcooked too as it needs precision. Couscous is healthy, it is easy to make, and you can eat it with salad or as a proper filling meal. The list is just endless.
Today's spicy couscous recipe is one of what I call Jamie Oliver 15 minutes meal. It is a no waster and flavour buster. About 5 minutes of cooking involved and you are ready to eat. 
Ingredients
300g couscous
700ml stock of choice
2 tbsp Tomato puree or precooked tomato sauce
⅓ cup Spring onions (chopped)
4tbsp Chives (chopped)
Mixed chilli deseeded (chopped)
Seasoning cube of choice (I used powdered chicken maggi)
Salt to taste
2 tbsp Vegetable oil or a stick of butter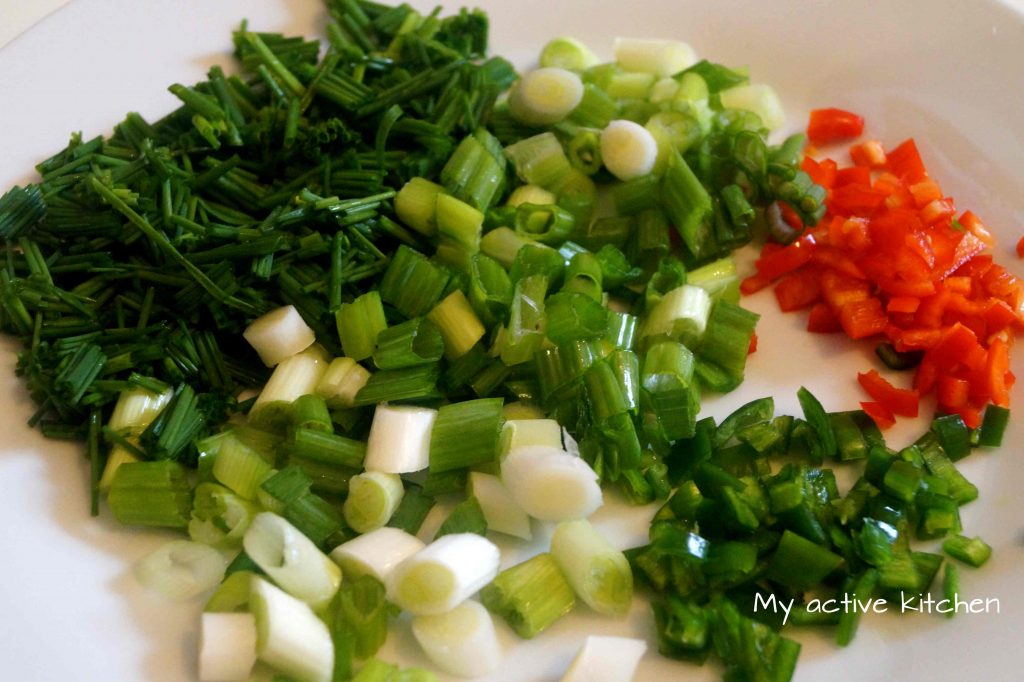 How to make spicy couscous
Sautee all chopped vegetable and pepper in oil or butter for about a minute or two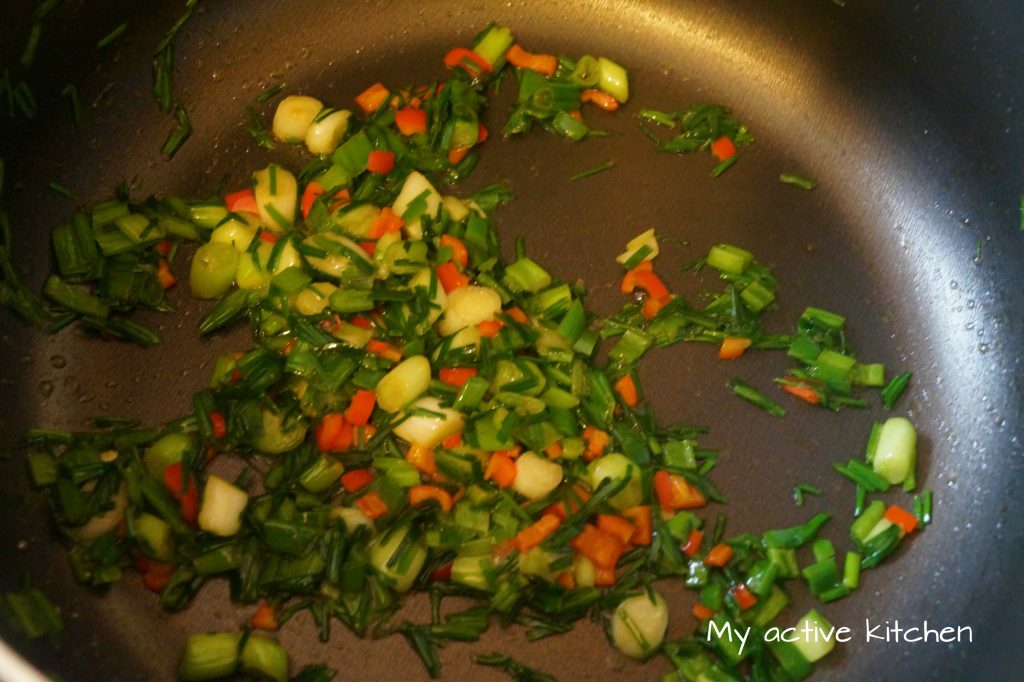 Add 700ml of boiling water/stock to the sautéed vegetable and stir together
Add tomato purée and seasoning cube and salt
Boil for about 2 minutes to allow the mixture to be well combined. Taste for salt and add more seasoning if needed.
Add couscous and stir till it's well combined for about a minute. Turn off the heat and set aside
Cover couscous with cling film or lid for 8 minutes. fluff lightly with a fork to avoid it sticking
Serve immediately with salad, meat, chicken or any compliments of choice.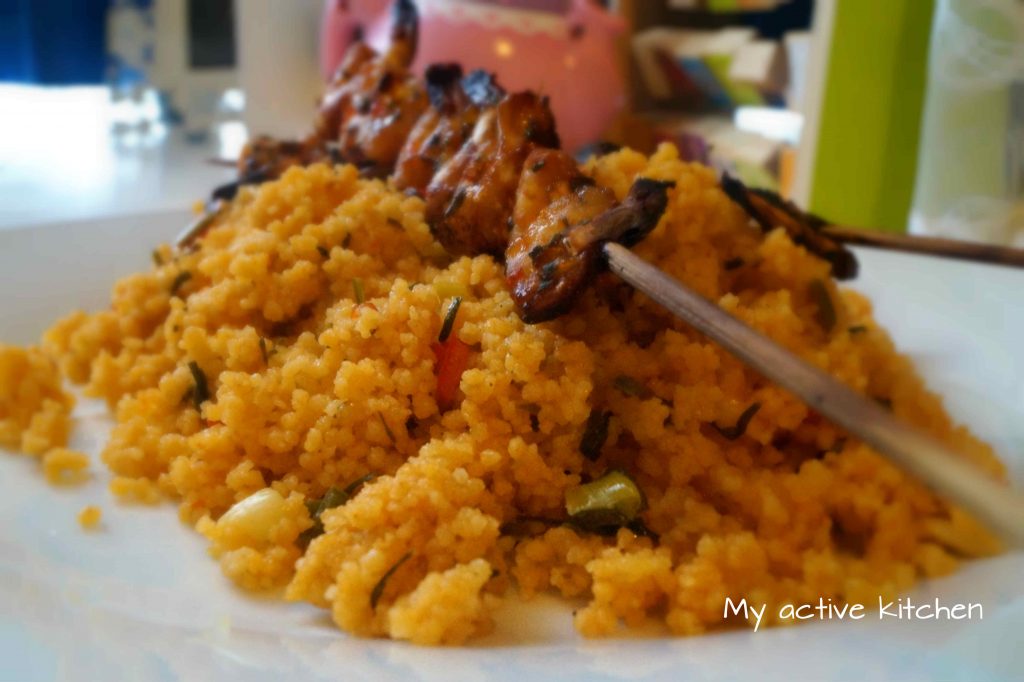 Other Quick  and Easy Recipes You Might Love
If you made this spicy couscous recipe, don't forget to leave me feedback. Tag me @myactivekitchen on Instagram and save away to your Pinterest.
ATB
Ajoke x