Easy tomato sauce recipe! A great homemade sauce to use on everything. This sauce can be used in pasta recipes, pizza recipes, in chilis and many more. It is made with basic pantry staples and it can be all yours in 10 minutes. You can't beat that right?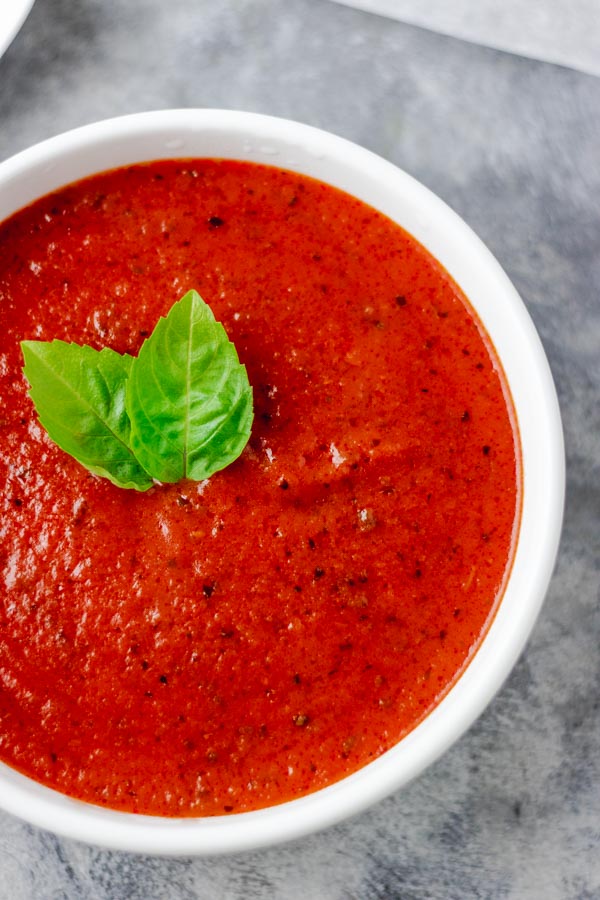 Everyone should have a batch of this easy, super tasty and versatile homemade tomato sauce in their fridge or freezer. Have you ever had that moment of panic thinking of what to cook? You need this sauce in your life. It literally makes everything you put it on better.
If you have ever thought tomato sauce is only used in pizzas and pasta dishes, then this a wake up call. This tomato sauce would change your perception on that. This recipe only requires 5 basic ingredients but it's rich in flavour.
As cheap and affordable as this tomato sauce may look, the flavour is not cheap at all. In fact, if you are not in a hurry, the longer you simmer this sauce the more flavourful and richer it becomes. You can just about feel all the ingredients coming through and nothing overpowering at all.
Related post: If you love making your own sauce at home then you would love this Piri Piri sauce recipe or this super easy Green Sauce Recipe.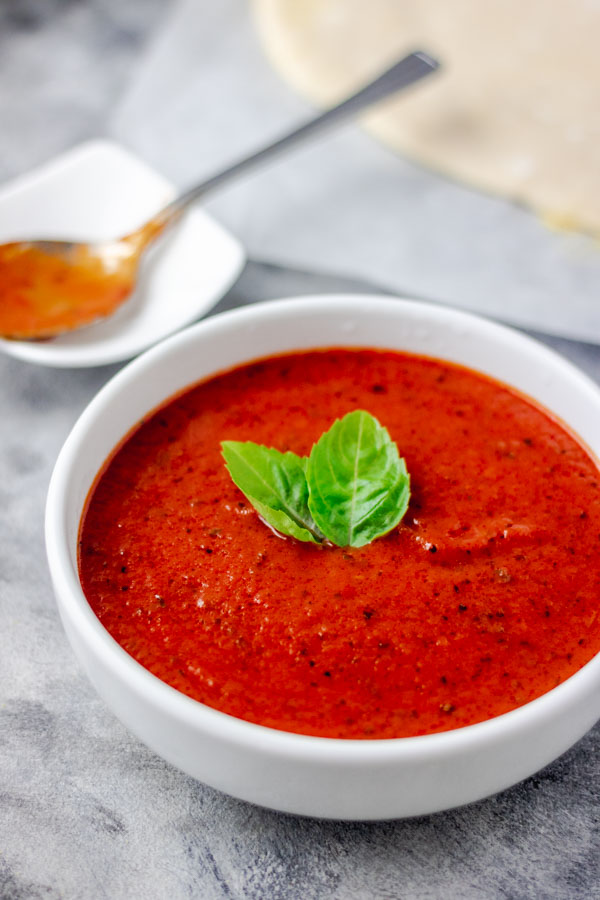 What to do with this quick and easy tomato sauce.
I am sure you are thinking enough of how good this easy homemade tomato is and get on with what you can do with it. There is an endless list here. This sauce can be made mild for hotness and you can go wild if that rocks your boat.
I have a delicious baked meatball recipe that would go well with this sauce. Hello, pizza! Use over oven baked chicken, spaghetti, wraps, it is delicious with rice too. Add it to eggs to make delicious omelette or frittata.
Use it in meat and fish, like I said the list is endless and there is so much you can do with this sauce. Spread your wings and fly!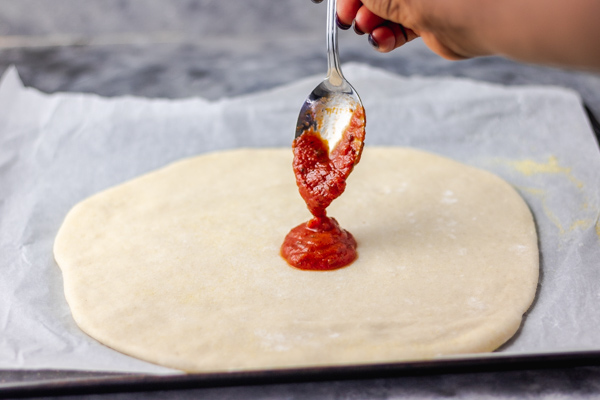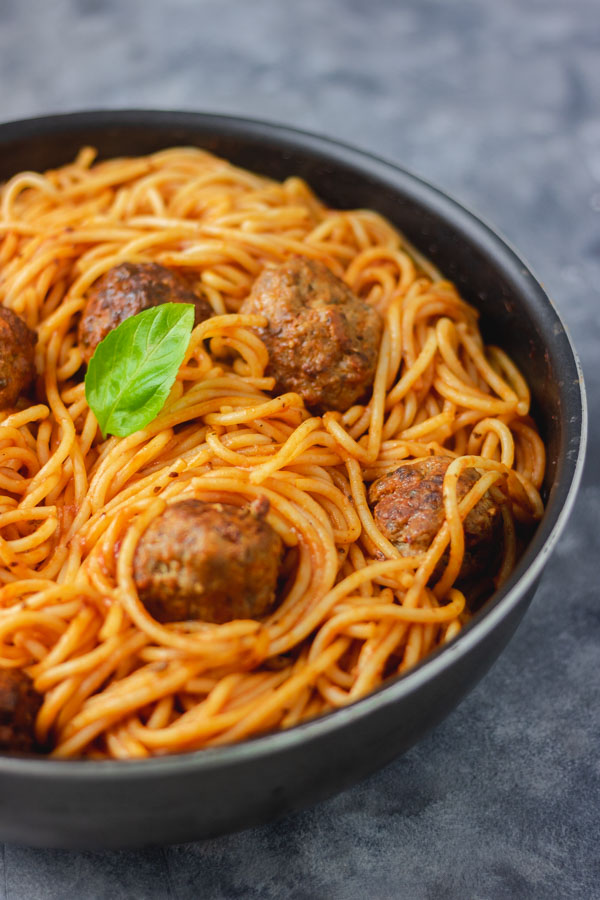 What is in my tomato sauce
This is a one-pan sauce and it comes together in 10 minutes. If time is not of the essence then cook this sauce longer for greater depth of flavour.
For this sauce, I have used
Passata: as you already know, this sauce is tomato base, and you can use any types of tomatoes you have but I would highly recommend passata or plum canned tomatoes
Garlic and Onions: On this occasion, I used powdered garlic and onion in order to make this sauce versatile as much as possible. If you would rather have a textured sauce, then feel free to use fresh chopped onions and garlic.
Oregano and basil: Don't be limited to these two herbs but they would be my first option before considering other herbs. Although, I am partial to bay leaves and it is featured here too
Salt: I usually don't specify the amount of salt to use in recipes as I believe everyone has their preference. For this recipe, you can start with ½ tsp of salt and adjust accordingly to suit your taste.
Chilli flakes: I used about ¾ of a tablespoon. I love that little heat it gives the sauce and this makes whatever you put it on come alive. Feel free to substitute with black pepper
Olive oil: I have used both pure and extra virgin olive oil for this recipe and it works well. Feel free to use any oil of choice you want but make sure it subtle in flavour. In this case, I wouldn't recommend peanut or sesame oil.
It is important to know that you don't have to use all the listed ingredients above. The most important ingredients are tomatoes, garlic, olive oil, oregano and basil.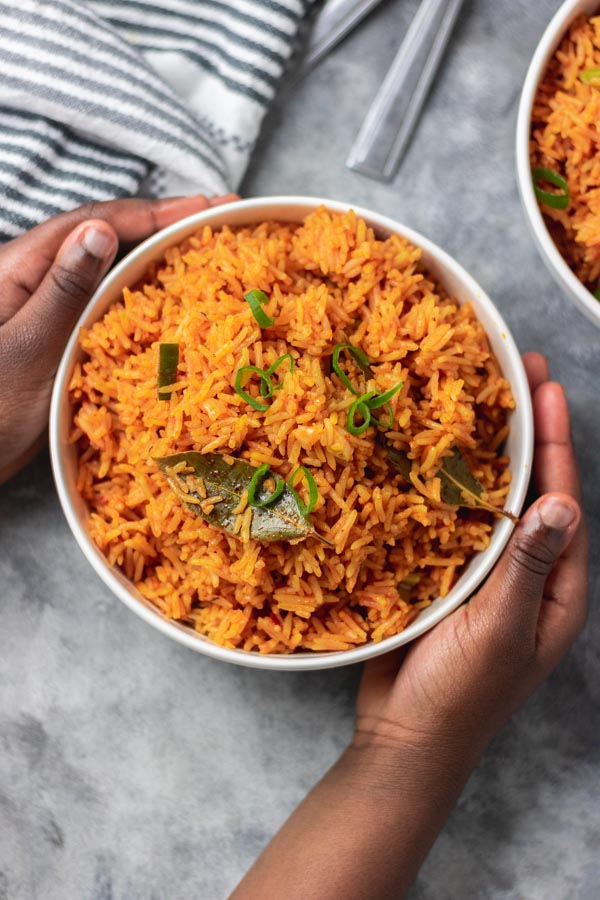 How to make Tomato sauce
This is more of a dump and go recipe. You add the passata and the rest of the ingredients into a saucepan and simmer on low-medium heat for 10 minutes and you have the best homemade tomato sauce in your hand/kitchen. Leave the sauce longer than 10 minutes for greater depth in flavour.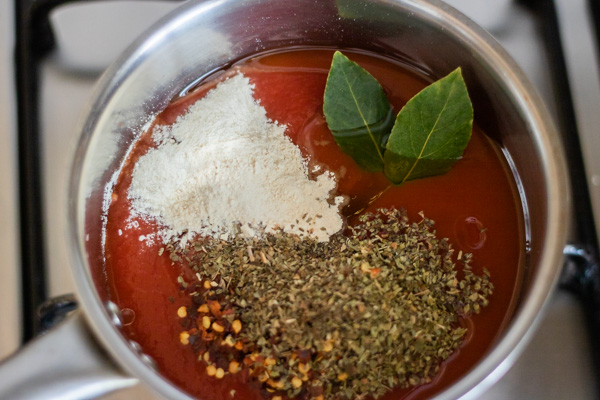 Tips
If using fresh tomatoes, peel off the skin before you use. If you find it too sour or acidic, add about 1 tsp of sugar to the sauce, this will help neutralise it.
You can add 2 tbsp of concentrated tomatoes to the sauce for richer colour
If you would be storing it in the freezer, do so in batches so it is easier to use as at when needed without having to thaw the whole batch
Substitute the dried herbs used for fresh ones.
Use canned tomato plum to replace passata if that is what you have. For a smooth sauce, pass the sauce through a sieve once it has cooled down.
You don't have any of the listed herbs and spices listed in this recipe, swap it for 1 tablespoon of homemade Italian seasoning mix
How to store it
This homemade tomato sauce will keep in the fridge for up to 5 days and up to 3 months in the freezer.
Easy tomato sauce
Easy tomato sauce! A great sauce to put on everything. It is made with basic pantry staples and it can be all yours in 10 minutes. You can't beat that. Everyone should have a batch of this easy, super tasty and versatile homemade tomato sauce in their fridge or freezer.
Ingredients
500

g

Passata

substitute with canned chopped tomatoes

1

tsp

garlic granules

1

tsp

onion granules

optional

1

tsp

dried oregano

1

tsp

dried basil

2

bay leaves

optional

1

tsp

chilli flakes

3

tbsp

olive oil
Instructions
Add passata, onion and garlic powder, oregano, basil, chilli flakes, salt, bay leaves and olive oil into a saucepan and simmer on low-medium heat for 10 minutes and you have the best homemade tomato sauce in your hand/kitchen.

Leave the sauce longer than 10 minutes for greater depth in flavour. The sauce will thicken more and be easily spreadable.

The tomato sauce will keep in the fridge for up to 5 days and up to 3 months in the freezer
Notes
Tips
If using fresh tomatoes, peel off the skin before you use. If you find it too sour or acidic, add about 1 tsp of sugar to the sauce, this will help neutralise it.
You can add 2 tbsp of concentrated tomatoes to the sauce for richer colour
If you would be storing it in the freezer, do so in batches so it is easier to use as at when needed without having to thaw the whole batch
Substitute the dried herbs used for fresh ones.
Use canned tomato plum to replace passata if that is what you have. For a smooth sauce, pass the sauce through a sieve once it has cooled down.
You don't have any of the listed herbs and spices listed in this recipe, swap it for 1 tablespoon of homemade Italian seasoning mix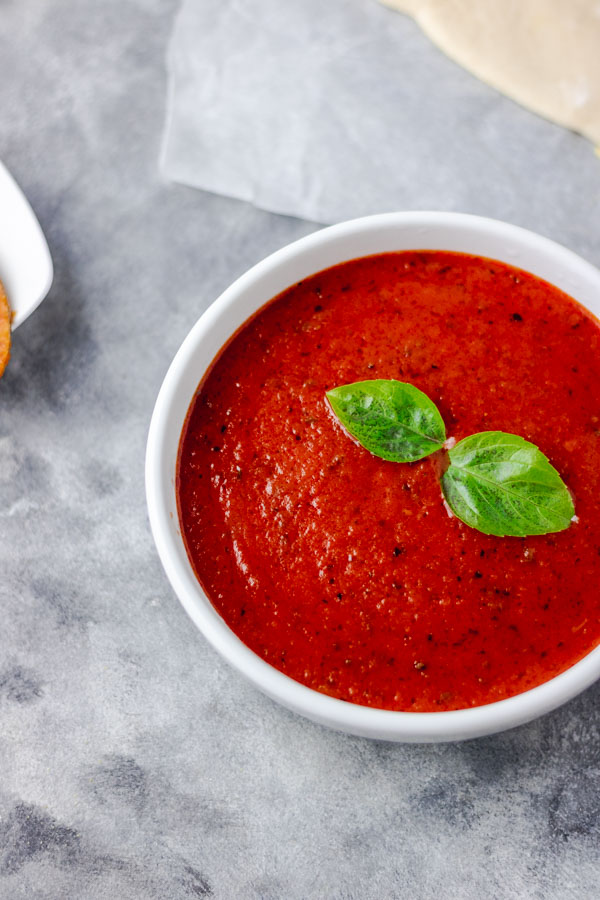 If you made this recipe, don't forget to leave me feedback. Tag me @myactivekitchen on Instagram and save away to your Pinterest