This easy cheese and tomato pizza is a winner anytime especially when you've got little mouths to feed. Grown-ups are not left out either. It's a great pizza recipe for the family.
The midterm break was some few days ago back here and my little madam, HRH requested pizza for brunch. Before you know it I was in the kitchen with her like some sort of a superwoman kneading away, well with help from the madam herself. She couldn't be much happier when I mentioned cheese and tomatoes, she loves anything CHEESE! The pizza was ready under 30 minutes, yes! Partly because it was the ol' classic cheese and tomato pizza and because I already have the sauce frozen from the last time I used it.
Pizza sauce keeps well in the freezer but I'm yet to try frozen dough so I can't really tell you how well it would keep with any preservative. Going by the shop bought frozen pizza, it should still last a while. If you are thinking of doing this and keeping in the freezer then you should be fine.
The cheese and tomato pizza was lovely and it was all gone under 15 minutes, the madam herself ate 4 slices. How she managed it, I don't know. If you don't have ready-made pizza sauce, simply use ata dindin, passata or tomato paste and it would yield the same amazing result. You can add any protein or vegetable of choice.
This pizza would be perfect with this salt and pepper chips or salt and pepper chicken wings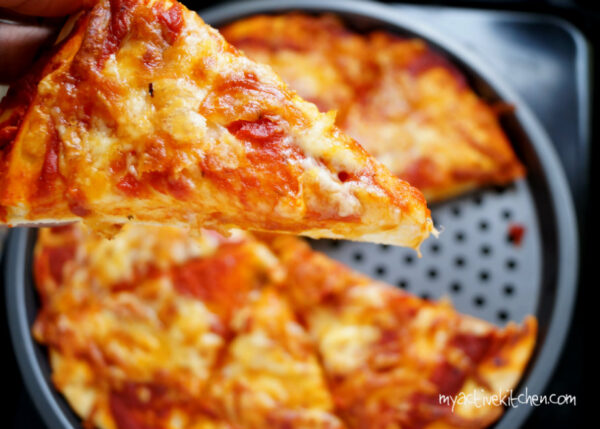 Ingredients
300g all purpose flour
7g fast action yeast
125ml warm water
Pinch of salt
1tbsp sugar
For the tomato sauce
200g Passata

1 tsp Oregano

handful fresh Basil substitute with 1 tsp dried basil

1/2 tsp bouillon powder (optional)

Pinch of salt 

2tbsp veg oil (optional)
Add the tomato sauce ingredients to a pan and simmer on medium heat for about 10 minutes. Take it off the heat an leave to cool before adding to pizza dough. Alternatively, use one part concentrated tomato, one part water, mix it together and use as desired on pizza
Some Pizza Toppings Ideas
 Mozerella cheese
 Cheddar cheese
Sweet corn 
Pineapple chunks
Use the above according to preference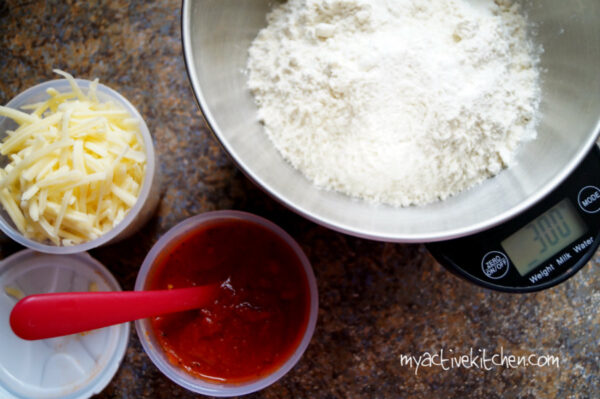 How to make cheese and tomato pizza
Preheat the oven at 200 to 220 degrees
To make the sauce ahead
Add the whole ingredients into a pan and place on medium heat bring to boil on low heat till it is reduced in size. Take it off the heat and leave to cool before use.
To make pizza dough
Oil the tray and set aside
Add the flour, sugar, salt and yeast into a bowl, add warm water and knead until smooth. Continue to knead for another 3-5 minutes and press into the tray.
Spread the sauce on the dough without it touching the border of the dough (mine went over, thanks to HRH)

Add any other topping at this stage if using
Sprinkle the cheese as much as you want on the sauce and bake in the oven between 12 and 15 minutes or till the dough cooks through.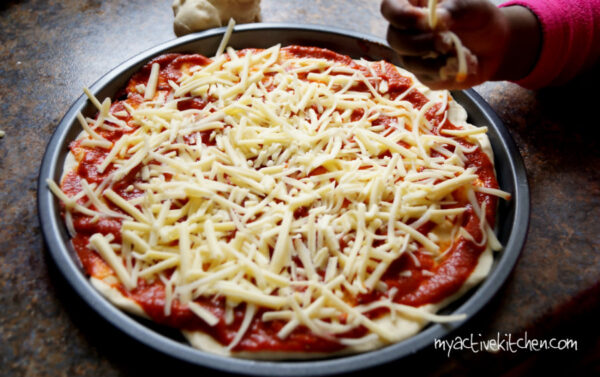 Remove from the oven, slice and enjoy.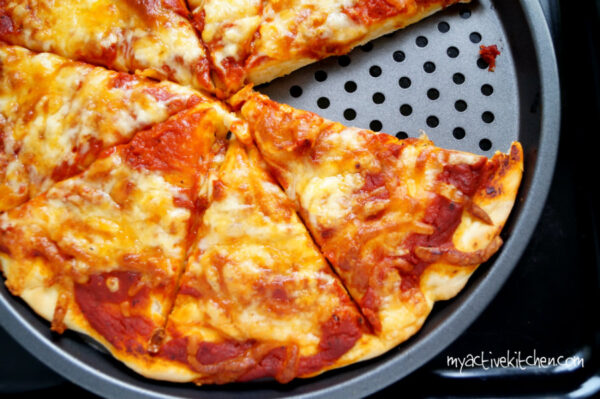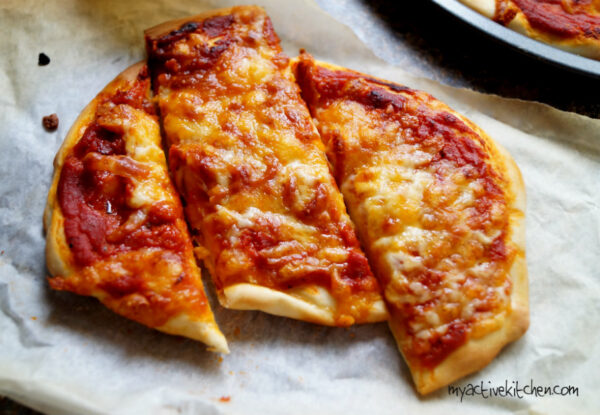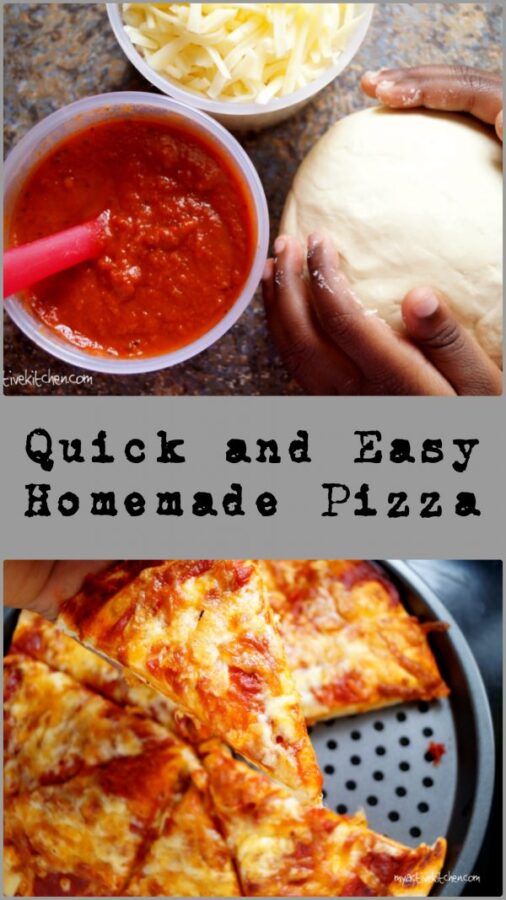 If you made this pizza, don't forget to leave me feedback. Tag me on instagram and save away to your pinterest