What better recipe to share this Halloween season than ugwu soup recipe. This is one of the ways I cook my egusi soup, I add ugwu to my egusi. This recipe is easy, pretty straight forward but delicious.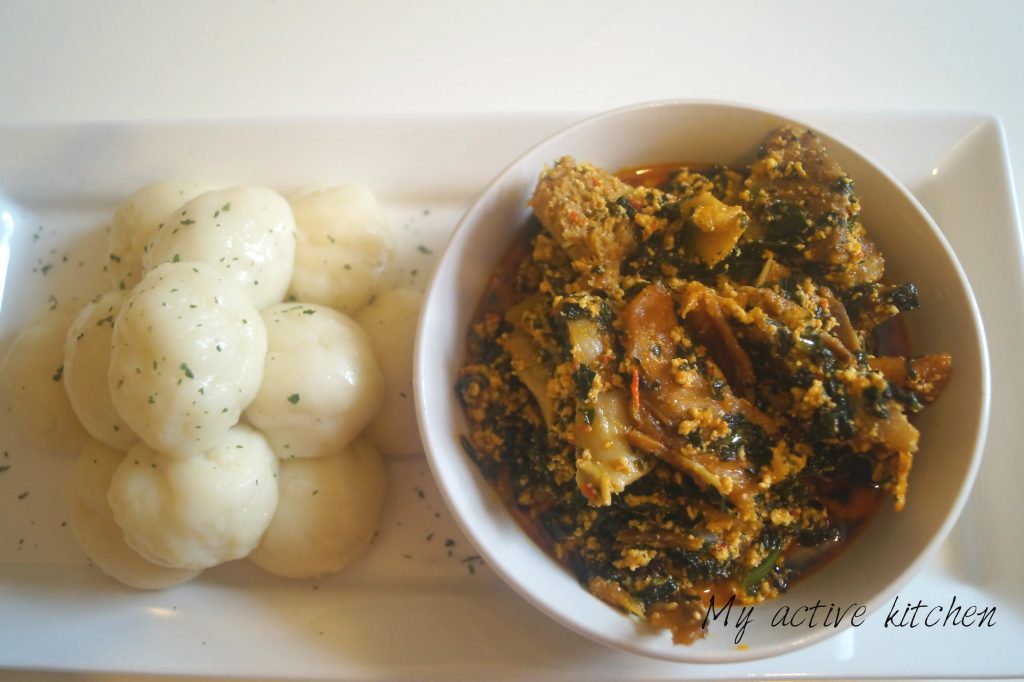 What better way to enjoy the pumpkin season other than cooking the pumpkin leaves or ugwu as it is popularly called in Nigeria. I love ugwu so much but what I love more is the way my mum cooks hers. I'll never forget the way Naija women chop the vegetable, no trained chef can beat them to it. Those women are perfect.
This Halloween season called for my ugwu soup. My ugwu soup is complimented with egusi (melon). This is one of the ways I cook with ugwu leaves. This recipe is easy and pretty straight forward. No fuss but little mess made: trust me it is all worth it in the end. If you are on a diet, reduce the amount of oil to be used in this recipe and if you don't mind oil, then you can use as desired but I recommend it in moderation. If you manage to cook this soup, balance it with garri, amala, fufu, pounded yam, rice, bread or any other swallow.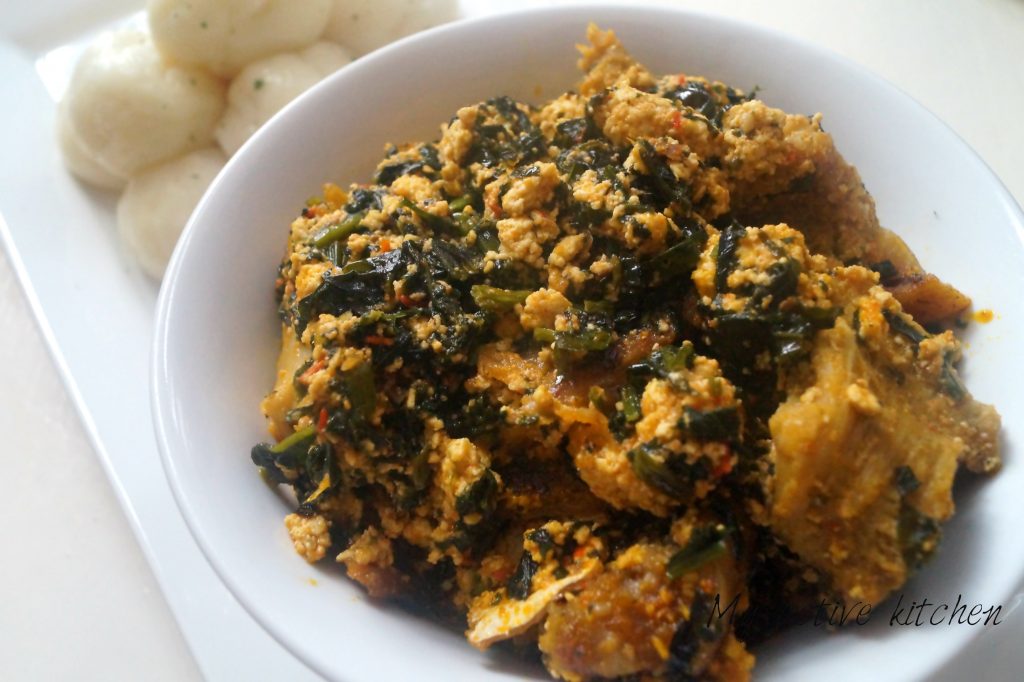 Ingredients
½ cup palm oil
100g Smoked catfish
2 Dried hake (panla gbigbe)
250g Fresh or frozen ugwu
2 cups of ground egusi (melon)
500g Assorted meat of choice
Dried bonga fish
2 small Kpomo (snort/cow skin)
2 medium bell peppers (tatashe)
1-2 scotch bonnet (use according to level of tolerance)
1 medium size tomato
2-3 medium size onions
4 seasoning of choice (I used Nigerian Knorr cubes)
Salt to taste
Fish/meat stock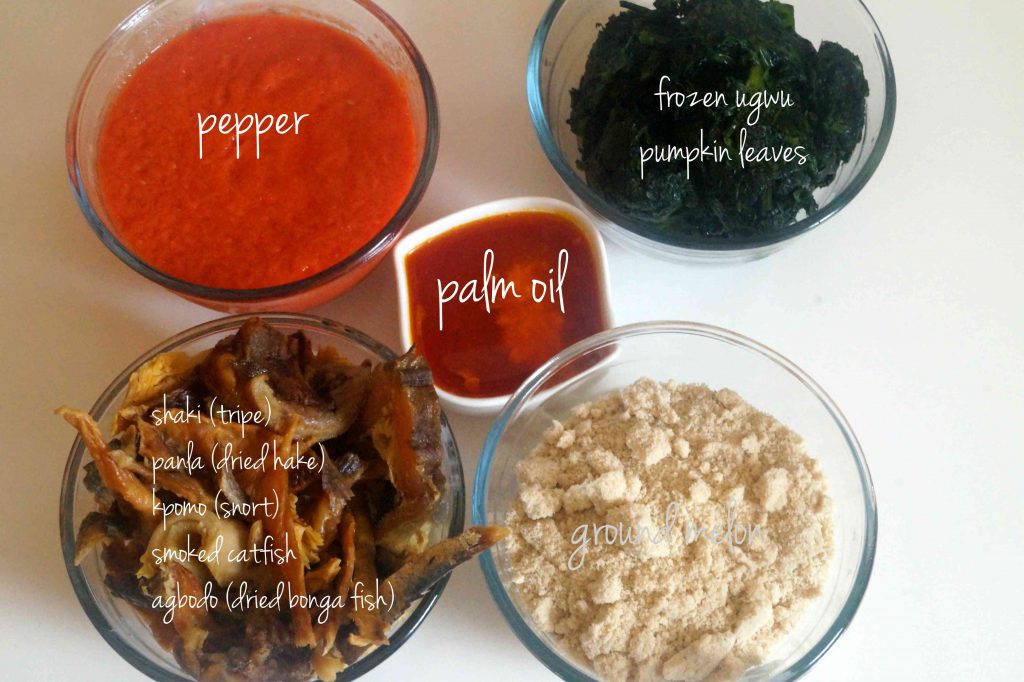 How to make ugwu soup
Wash and boil meat and stock fish till tender and soft. (Season with salt, onion, seasoning cube, ginger and garlic) and set aside.
Blend pepper with tomato and onion
Slice half bulb onion and set aside
Place a pan on medium  heat, pour palm oil leave for about 3 minutes then add the sliced onions and cook for another 2-3 minutes 
Add the blended pepper, stock/ smoked fish and any other tough meat and cook for another 10 minutes
Add stock to the boiling sauce and continue to boil on a low heat.
Mix warm water or stock with melon to form a paste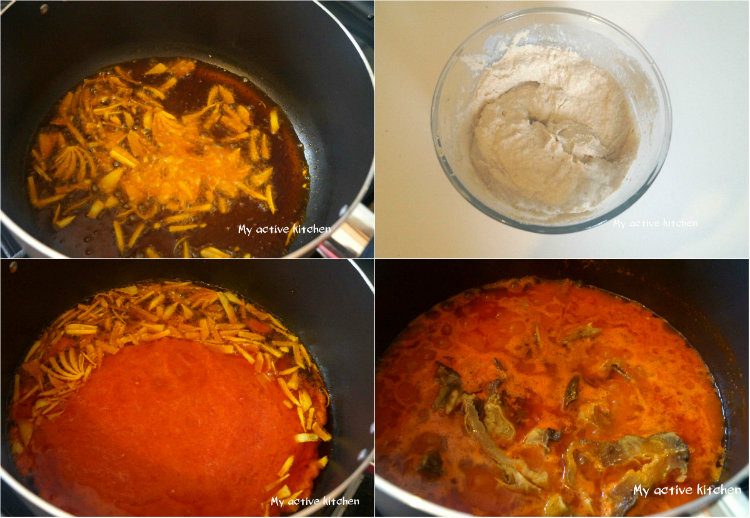 Scoop melon mixture in bits into the boiling pepper and cook further for another 10 minutes (stir in between the time to avoid the melon balls sticking or burning)
Add the remaining fish and meat into the soup and bring to boil for another 7 minutes. 


Stir the soup, add seasoning and taste to check if it needs salt. I didn't add salt to this recipe as there was no need for it. It tasted perfect without the salt. if your stock is well seasoned then you are likely to skip salt or seasoning in cooking this soup. Also, check for thickness, add more water or stock to the soup as desired.
For the final bit, add the frozen or fresh pumpkin leave. You don't want to cook this for a long time so as not to lose all the nutrients in the vegetable I recommend you cook for about 5 minutes
Turn off the heat and serve your ugwu soup with a swallow of choice and if you decide to go bonkers like me, eat with agege bread. My other half found this weird though but I like to do weird. lol.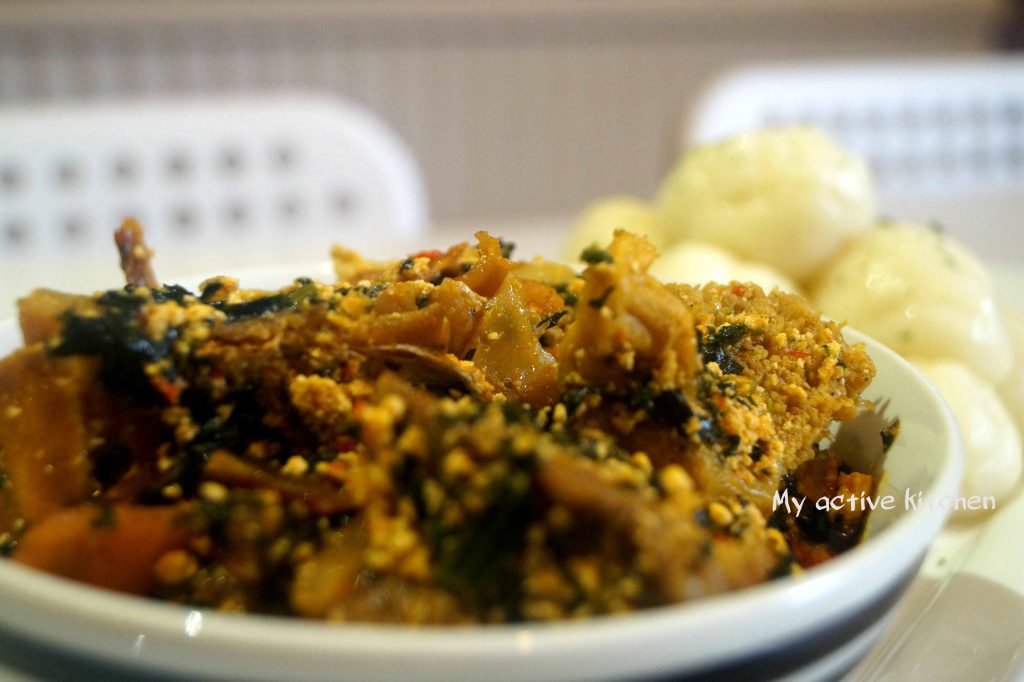 If you made this recipe, don't forget to leave me feedback. Tag me @myactivekitchen on Instagram and save away to your Pinterest