Eweso omo Alare, This is one of the easiest Yoruba local soup you can ever cook. Egusi Ijebu as the name implies is from Ijebu and it is very popular too.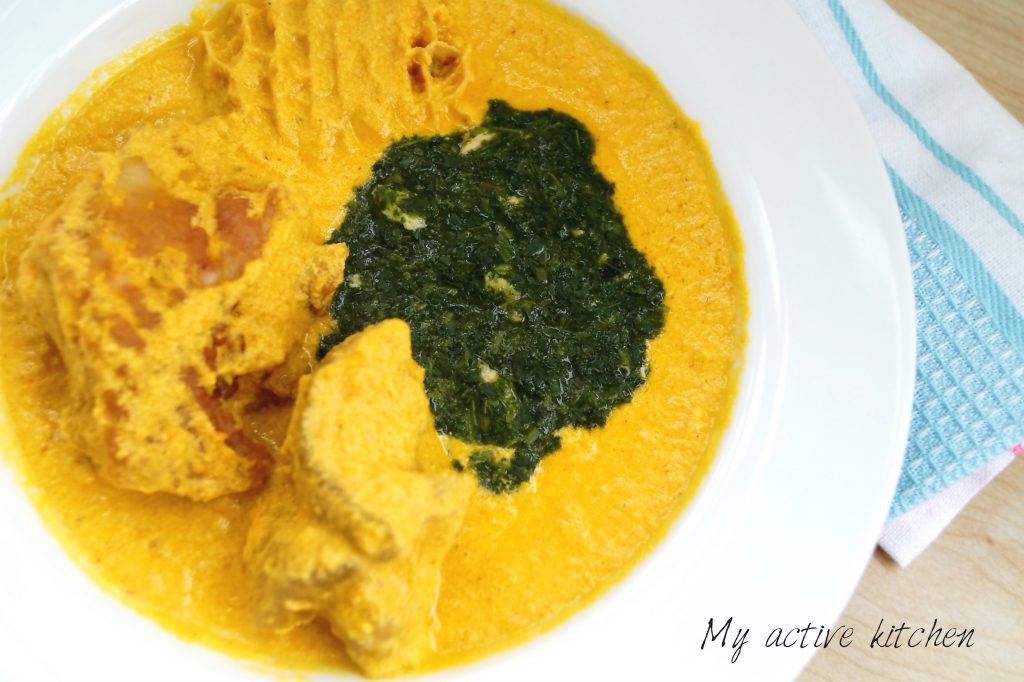 Le bae is from Ijebu but we hardly cook this soup but the days he feels nostalgic, I have got to get myself in the kitchen and make the soup. This time around I got a bit of help from him especially when my egusi soup started clumping. Hubby laughed at me and told me my egusi is turning to efo elegusi. I immediately redeemed myself by using my hand blender to rectify the mistake. Also when making egusi Ijebu, the addition of ogiri is very important.
Like I explained in some of my previous posts that required ogiri here (Ofe Onugbu) and here (Ofe Akwu) . Ogiri is not pleasant to the nostrils but does wonders in soups. You can also use any protein of choice but in my case I only used smoked turkey and shaki as that was what I had at hand. Egusi Ijebu can be eaten with any swallow of choice and rice. If you are weird like me, eat your egusi with bread and you would thank me later.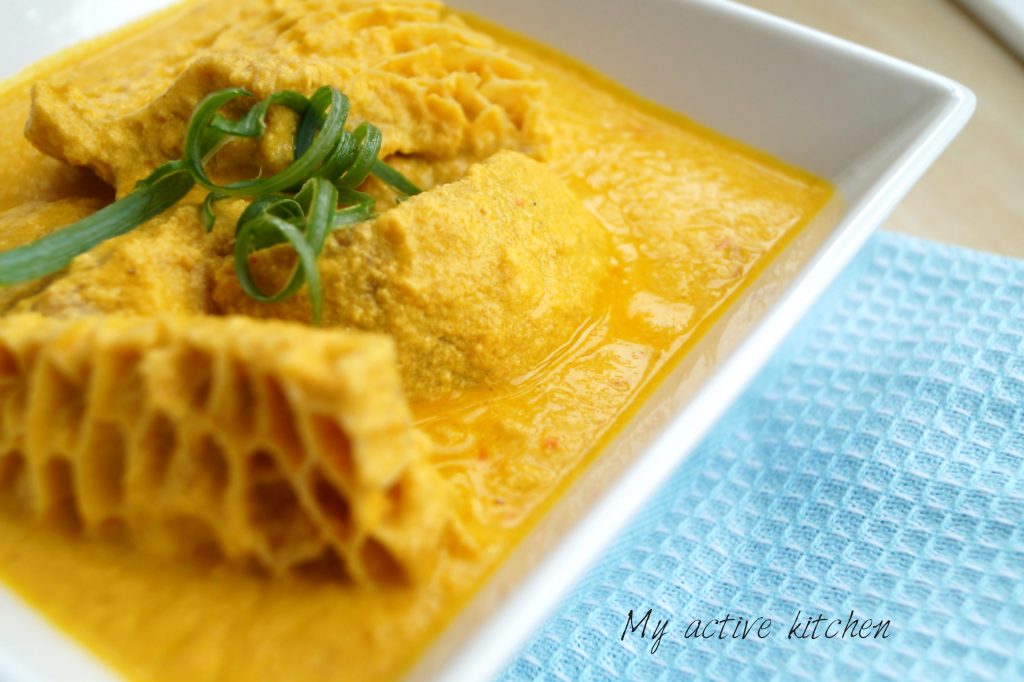 Ingredients
200g ground egusi
1 red bell pepper (tatashe)
2-3 scotch bonnet chillies (ata rodo)
2 onions
Assorted meat of choice
Ponmo
6 pieces of smoked turkey
Salt
Seasoning
Ground crayfish
Ogiri
2-3Csp palm oil
stock
How to make egusi Ijebu
Notes: There is this myth about adding salt to egusi ijebu at the beginning of your cooking process, it is said that it makes it clump up easily. How true? I really don't know but I did struggle with mine though, as I used already ground/preserved egusi which contained salt.
Egusi ijebu is usually lump free and almost stew like. You need to mix it well to avoid it getting lumps  
Add enough water/stock to the egusi if it is too thick. The soup should be light but not watery
Bring your assorted meat and smoked turkey (if you have to) to boil till tender. (season with salt, onions and seasoning. NO CURRY AND THYME PLEASE)
Blend peppers, onions, melon and  ogiri,  with water or stock and set aside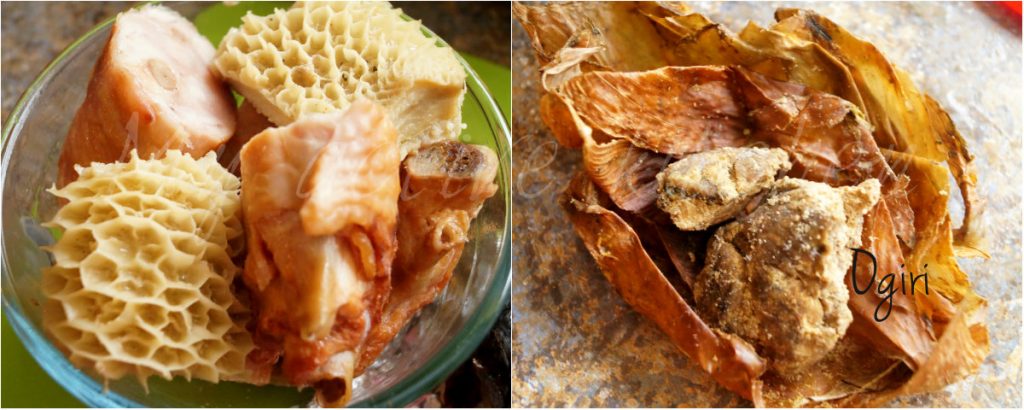 Place a pan on a medium heat and add palm oil, heat for about 3 minutes
Add the pepper and melon mixture to the hot oil, add water or stock and mix rigorously till well combined.
After about 5 minutes, add seasoning and crayfish to the soup and stir to combine. (Hold on on adding salt to the soup if you are using stock or believe my salt myth above)

Add smoked turkey and shaki or any other protein to the egusi soup at this point and cook for another 10-15 minutes on low heat making sure you check on it intermittently. This is to avoid the egusi clumping up
At this stage of the cooking, I had to bring out my hand blender as my egusi was beginning to clump up. Hubby told me it was no longer looking like egusi ijebu has it had to be proper smooth.

If you would be blending like me, blend the egusi till smooth. Add more water to the soup and check for salt and seasoning. (take out your proteins from the soup before blending and add it back to soup once done)
 Leave soup to simmer till well done. Serve hot with swallow of choice and ewedu soup

Don't forget to take a picture and tag my active kitchen on social media if you make any recipe from the blog and I also love reading from you all, leave a comment or send me an email. if you are yet to subscribe to the blog, kindly do so and you won't miss any new post from us again. Don't forget to use the share buttons below too, sharing is caring. until next time, be true to yourself.