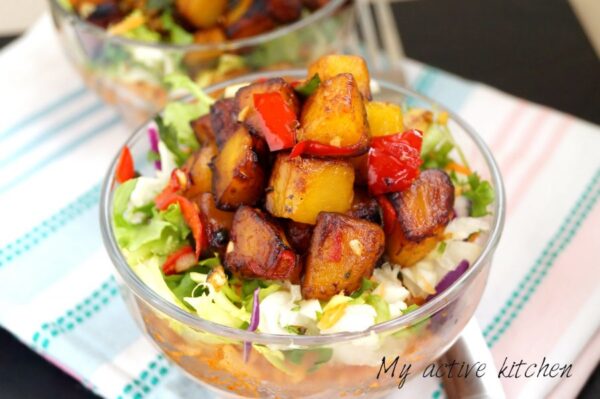 Ok, are you already thinking why would I eat plantain with garlic and butter? I tell you what, why not? This recipe was borne some weeks back when I made Jollof spaghetti and garlic butter shrimps for lunch, I also fried some plantain to balance the meal as a correct Nigerian girl that I am. Anyways, after dishing up the meal, I decided to swirl the garlic butter sauce over my meal especially the plantain. Honestly, the taste was amazing and I just couldn't wait to share it with you all. This recipe is pretty straight forward and if you have had garlic butter shrimps before and you loved it, then you will get the gist and hype about my garlic butter plantain. This dish is another great way Nigerian vegetarians/vegans can enjoy eating plantain. If you would be eating yours alone, I would recommend you add salt and seasoning to taste.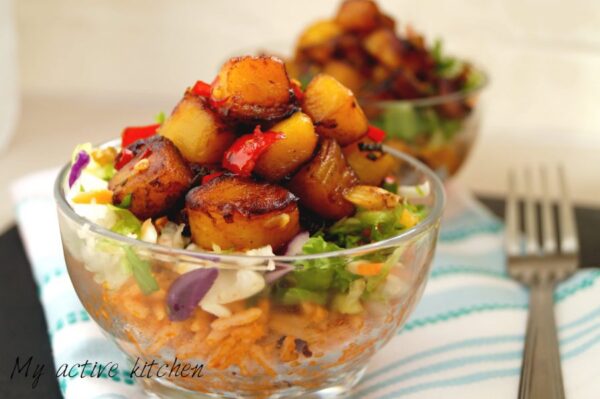 What you will need
2 ripe plantain (preferably still firm)
2 cloves garlic, chopped
1-2tbsp butter (salted or unsalted)
Salt to taste
Seasoning (just a pinch)
Green and red chillies de-seeded and chopped (use according to preference)
Method
Peel and cut the plantain into cubes
Fry plantain in shallow oil till golden brown, drain on a kitchen towel and set aside.  If you want to make it even healthier, grill in the oven till golden brown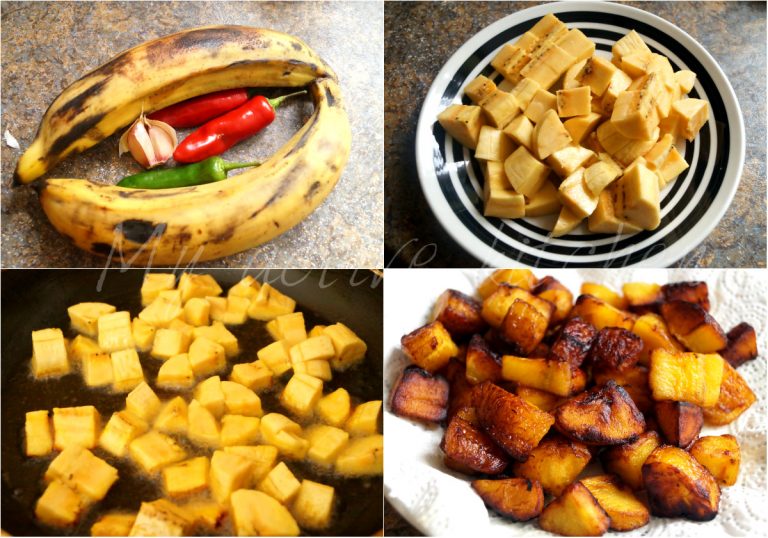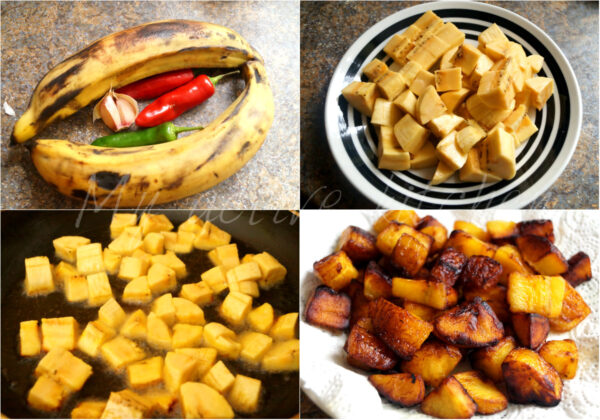 Place a skillet/frying pan on a medium heat, add butter and heat for about 30 seconds to melt.
Add chopped chillies and garlic and toss in melted butter for about a minute or two (be careful not to burn the garlic) add salt and seasoning


Add plantain to garlic butter sauce and toss for another minute or two. Take the plantain off the heat and serve immediately.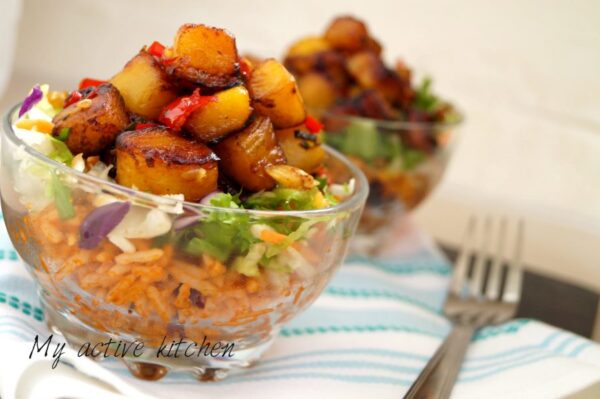 Serving suggestions: Why not make vegetarian burrito?


Hey before you go, check out our shawarma recipe
DON'T FORGET TO TAKE A PICTURE AND TAG MY ACTIVE KITCHEN ON SOCIAL MEDIA IF YOU MAKE ANY RECIPE FROM THE BLOG AND I ALSO LOVE READING FROM YOU ALL, LEAVE A COMMENT OR SEND ME AN EMAIL. IF YOU ARE YET TO SUBSCRIBE TO THE BLOG, KINDLY DO SO AND YOU WON'T MISS ANY NEW POST FROM US AGAIN. DON'T FORGET TO USE THE SHARE BUTTONS BELOW TOO, SHARING IS CARING. UNTIL NEXT TIME, BE TRUE TO YOURSELF