Plantain moi moi is another plantain recipe popularly eaten in Nigeria. A great alternative to the popular and classic Moi Moi. Delicious and ridiculously easy to make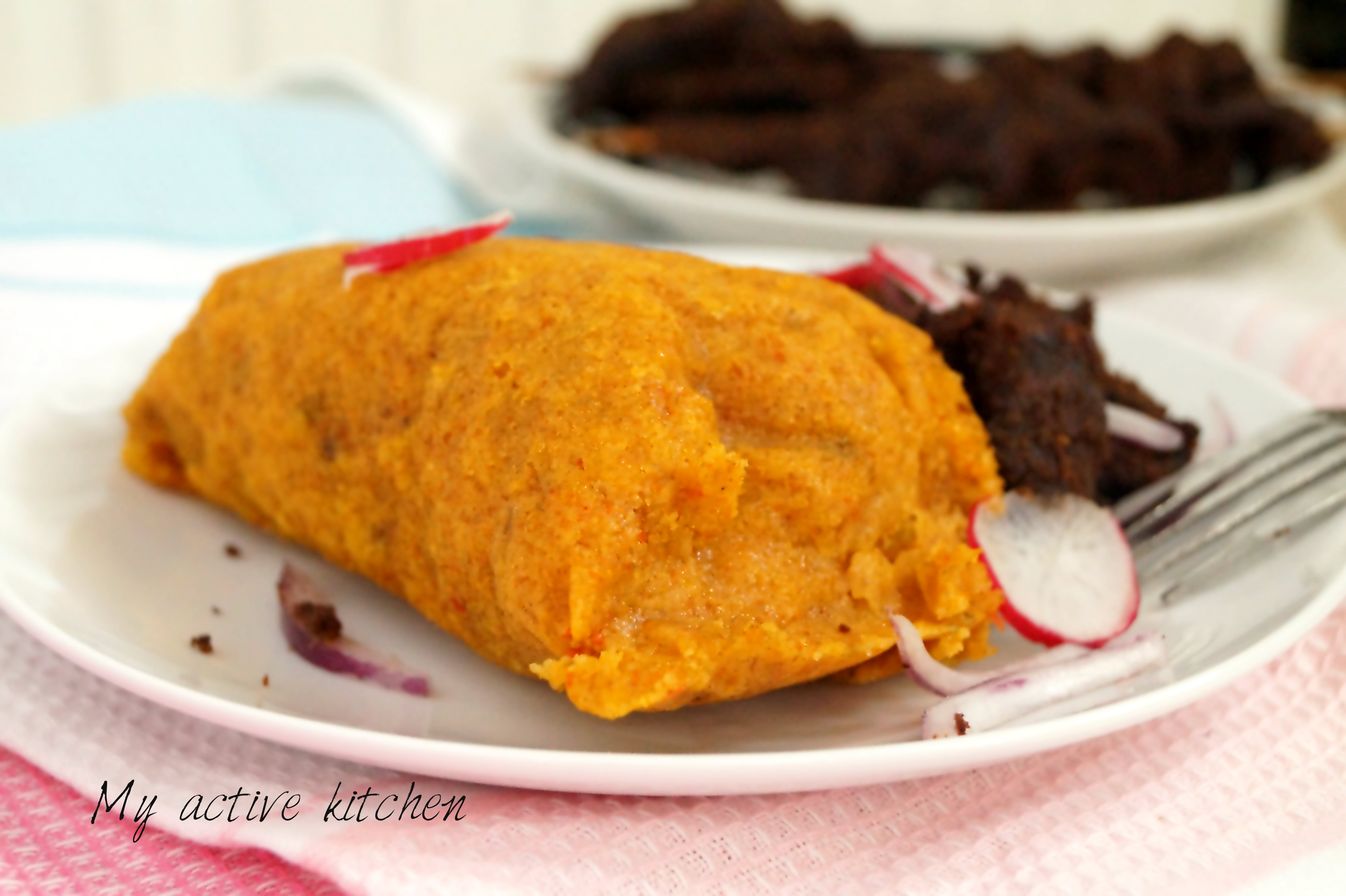 Are you still letting the bin enjoy the goodness of your over ripe plantain? Plantain moi moi (epiti) is the new bae As long as your plantain is not rotten, you can make yourself this lovely plantain pudding also known as epiti or ukpo ogede.  If you love eating moi moi (moin moin) then this is another lovely recipe for you to try out in your kitchen. I don't let anything go to waste in my kitchen or rather, should I say I try to utilise everything I have in my kitchen for maximum output. Whenever I have overripe plantain in my kitchen I either make dodo Ikire, plantain cake or plantain epiti (moi moi).
Plantain moi moi is very easy to make and you can eat it with akamu as you would with beans moi moi or you can choose any other protein of choice. These days I tend to use corn meal to thicken my pudding as I like the texture I get from it. I have used flour to thicken it in the past but I really didn't enjoy it as much as I do with the cornmeal. Hubby suggested the addition of bean flour and I might just be trying it out next time. If by any chance you try this method before I do, let me know how it turns out and if you would be trying my cornmeal method, do keep me posted as I love seeing the magic you create with recipes from the blog.
Plantain moi moi and beef suya
Ingredients
1 overripe plantain
1 red bell pepper (tatashe)
Seasoning
1 scotch bonnet chilli (ata rodo)
1 medium size onion
Salt
2tbsp ground crayfish
⅓ cup palm oil (substitute with veg oil)
Few pieces of smoked catfish fillets
100g fine cornmeal (substitute with polenta or flour)


How to make plantain moi moi
Peel the plantain and cut into small chunks
In a blender, add plantain, scotch bonnet chilli, red bell pepper and catfish fillet and blend till smooth
Empty the pureed plantain into a bowl; add crayfish, salt, seasoning and mix till well combined
Add palm oil to the mixture and mix thoroughly till well combined
Add the cornmeal to the mixture and combine well.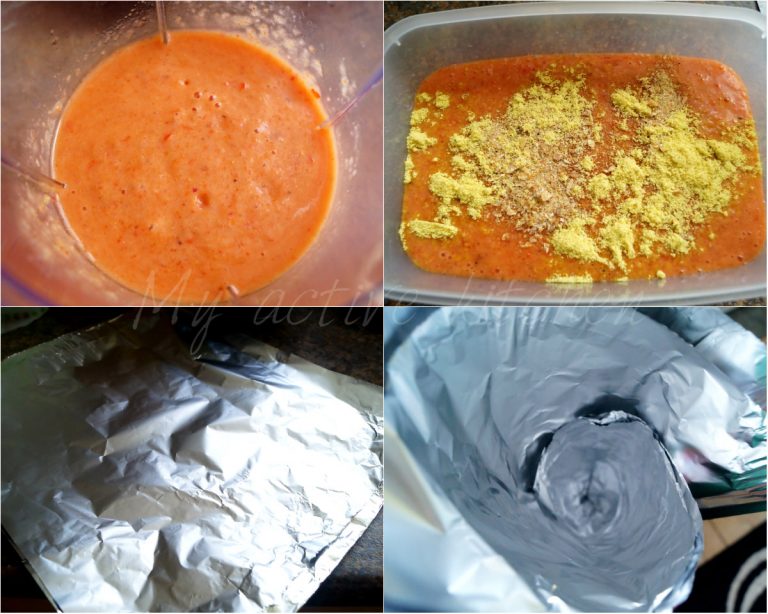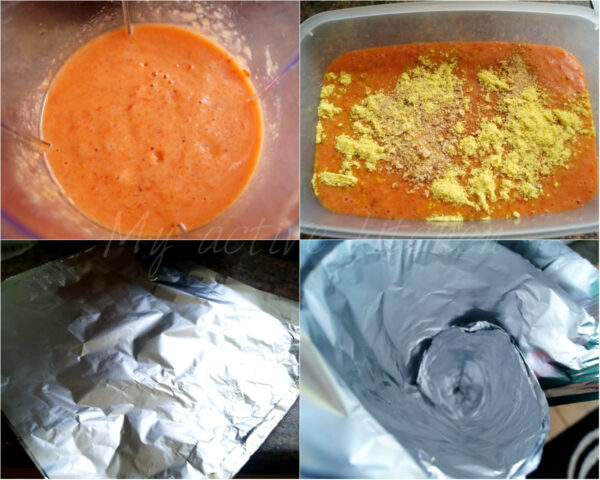 Scoop the mixture into a foil container/ banana leaves/nylon /moi moi leaves/ ramekins and steam on medium heat for 45minutes to 1 hour. check on the plantain pudding intermittently and make sure the pan has enough water to steam.  Alternately, you can bake the plantain pudding in the oven.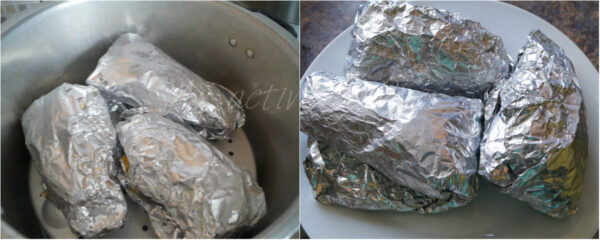 Take the plantain moi moi off the heat and serve.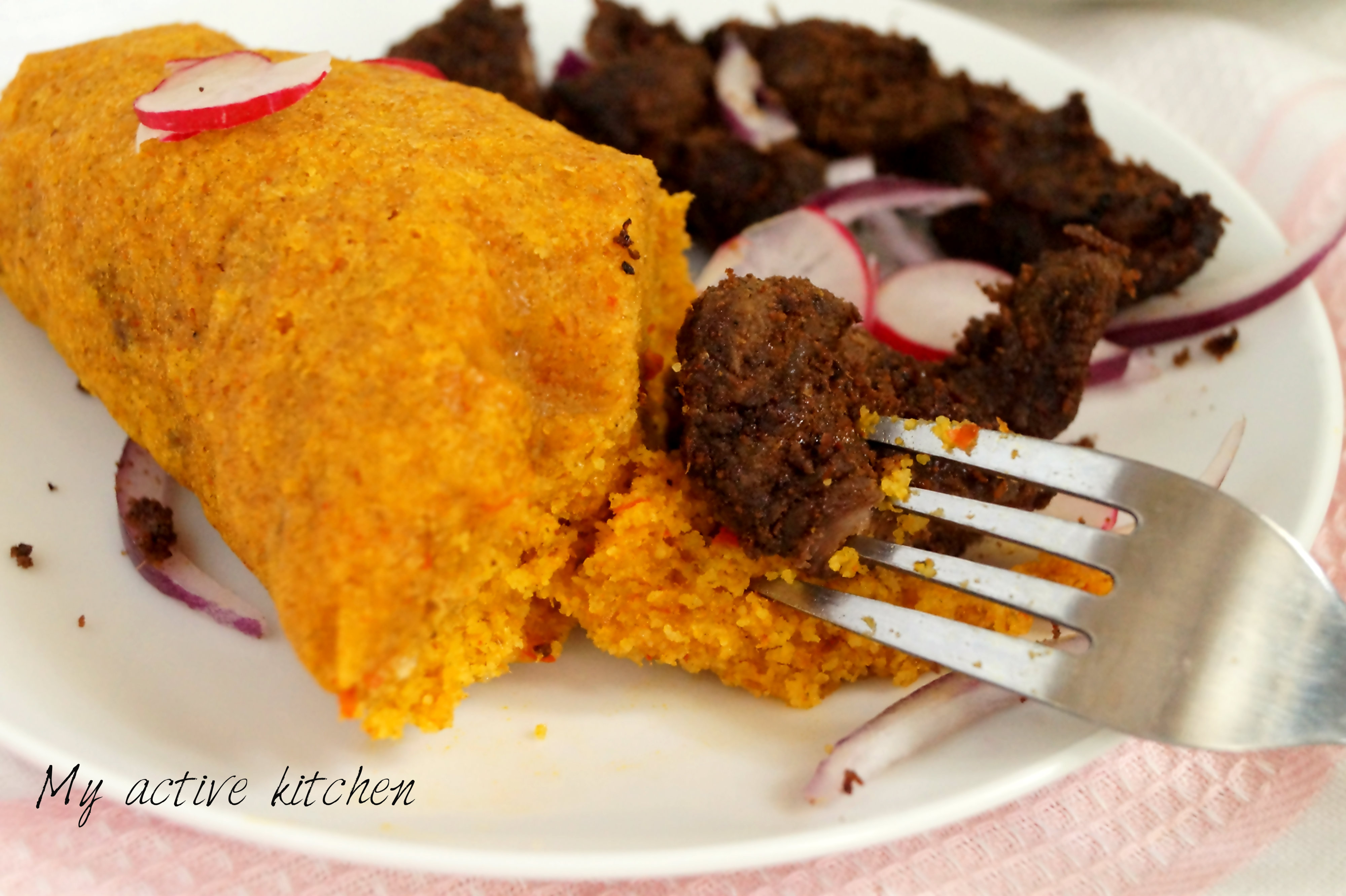 Enjoy your plantain moi moi (ukpo Ogede/epiti) with some yummy beef suya
Don't forget to take a picture and tag my active kitchen on Instagram if you make any recipe from the blog and I also love reading from you all, leave a comment or send me an email. If you are yet to subscribe to the blog, kindly do so and you won't miss any new post from us again. Don't forget to use the share buttons below too, sharing is caring. Until next time, be true to yourself