Last Updated on
Today's recipe is a very quick one, plantain mosa but I called it plantain puffies. It would only take you roughly an hour and after that everyone around your table would be munching away. That is if they are lucky as there is every chance you eat it all before you finish frying it.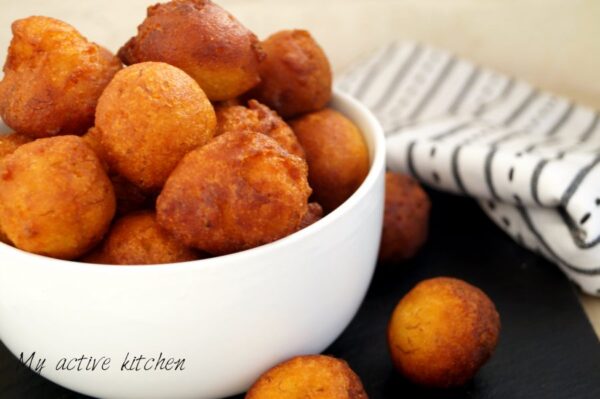 Plantain mosa/puffies is the new addition to the Nigerian appetiser served at parties. It is called small chops but I make my plantain mosa own differently.
I prefer to use semolina flour or cornmeal instead of wheat flour. I have also added baking powder to this plantain mosa recipe. Honestly, you would love it. I enjoy eating plantain mosa with buka stew but if you have sweet tooth like me you can use some chocolate spread or caramel sauce as dips. You can also use yoghurt and basil as a dip. Your dipping sauce options are endless. Make it your own, let's get cooking peeps…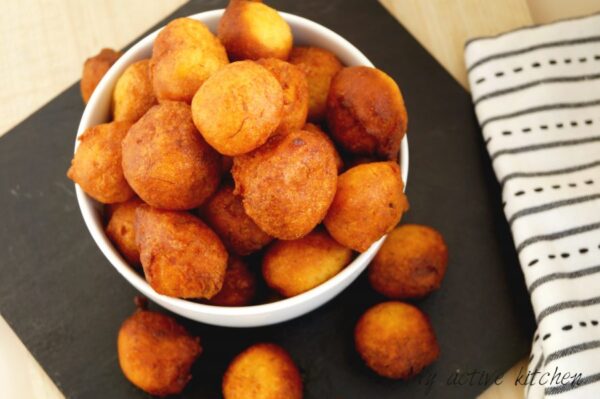 Ingredients
1 overripe plantain
1 cup of semolina flour (250g) substitute with plain flour or corn flour
2-3tbsp sugar (add more if you want but remember the plantain will be sweet enough)
1tsp fast action yeast
1tsp baking powder
Vegetable oil for frying
200-250ml warm water
How to make plantain mosa
Peel that plantain, cut into manageable sizes and mash till smooth then set aside till needed
In a bowl add semolina flour, sugar, yeast and mix well till combined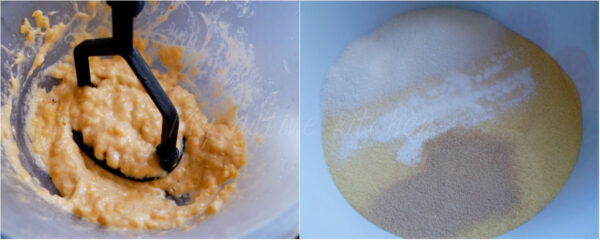 Add the mashed plantain to the dry ingredient, stir the warm water to the mixture in bit and mix till all the ingredients are well incorporated (make sure the batter is slightly thick)
Cover the mixture with a cling film or a towel and place in the warmest part of your kitchen for 30 minutes and allow to rise

On medium-high heat, add enough oil to a frying pan and heat till hot. Drop a tiny bit of batter in hot oil to test and if the batter floats to the top of the oil, then it is ready to use. Scoop the batter, a little at a time into the oil. Reduce the heat a bit to allow the plantain mosa cook though

Fry the plantain mosa till golden brown and drain on a kitchen towel
Repeat the process till you have exhausted the whole batter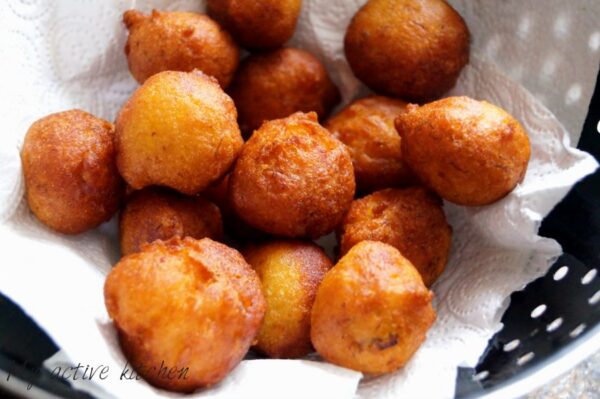 Serve with any dip or sauce of choice.
Check out these recipes before you leave semolina pancake and dodo ikire, I bet you would love them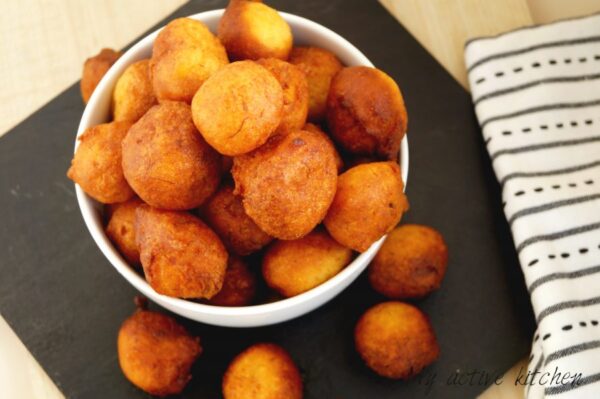 Nigerian small chops recipes you would love
Don't forget to take a picture and tag my active kitchen on Instagram if you make any recipe from the blog and I also love reading from you all, leave a comment or send me an email. If you are yet to subscribe to the blog, kindly do so and you won't miss any new post from me again. Sharing is caring, please share this recipe on Facebook, Instagram and pin to your Pinterest too for later. Until next time, be true to yourself