Last Updated on
Gizdodo is simply a medley of fried plantain and gizzard. It is also called dodo gizzard. No Nigerian party is complete without a good and well-cooked gizdodo
Gizdodo (Dodo Gizzard)
 I was about making this when I realised I could add one of my favourite beef parts to the recipe. The end result was amazing; imagine having all that you love in your mouth all at once. Gizdodo is a popular side dish served at Nigerian parties and homes.
Make gizdodo the day you need a break from beef and fish. Here is a very easy and quick way to make and enjoy (dodo gizzard) gizdodo/shaki in the comfort of your kitchen.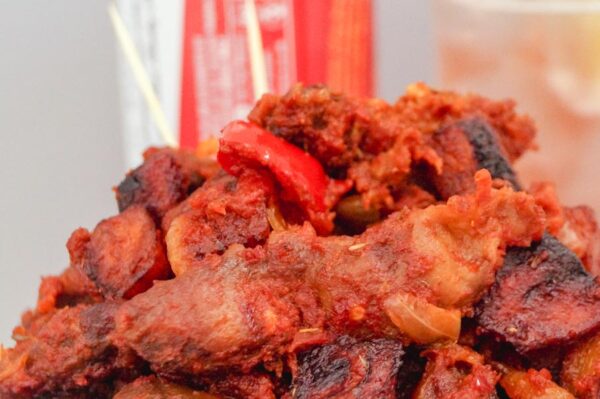 Ingredients
500g gizzard, cleaned (chicken or turkey)
200g shaki (tripe)
2 ripe plantains (firm)
4 Red and green Chilli peppers, chopped (optional)
2 onions
Chilli flakes
1 can of chopped tomatoes, (substitute with 2 cups of Nigerian pepper mix)
1/2 tsp Garlic paste
1/2 tsp Ginger paste
1 tsp Curry and thyme
Salt
Bouillon powder
Vegetable oil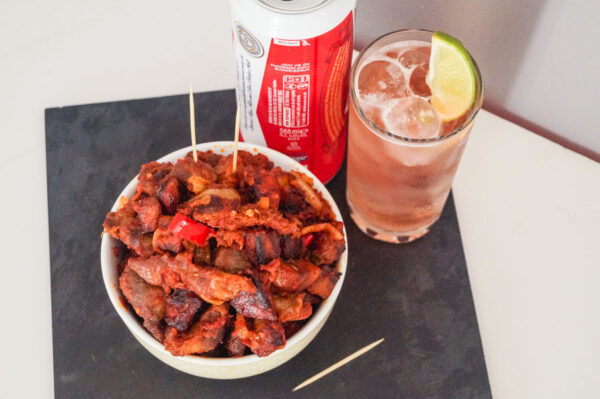 How to make Gizdodo
Wash and clean gizzard
Add ginger, garlic, salt, curry, thyme, seasoning, one onion to gizzard and shaki (tripe) and bring to boil till tender. Set aside when it is tender. Separate shaki and gizzard from broth and fry in hot vegetable oil till golden brown. If you choose a healthier option, you can grill the gizzard and shaki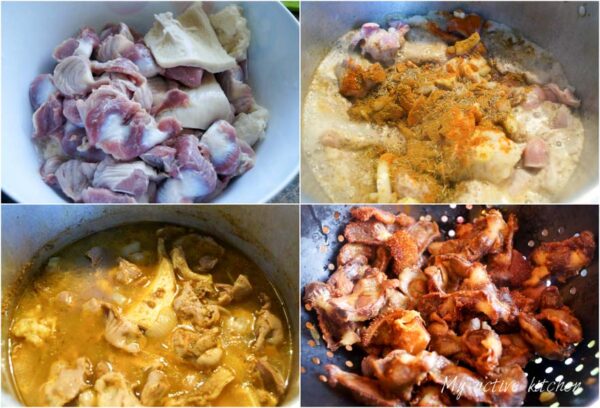 Move on to frying the plantain
Peel and cut the plantain into cubes, add salt if you desire
Place a frying pan on medium heat, add vegetable oil and fry plantain till golden brown. Set aside on a kitchen towel to drain oil
Grill plantain for a healthier option

How to make dodo gizzard
Place a pan on medium heat, add 1.5 -2 cooking spoon of vegetable oil, heat for 3 minutes, add 1 chopped onions, curry, thyme and fry till onion is translucent. This should take about 2-3 minutes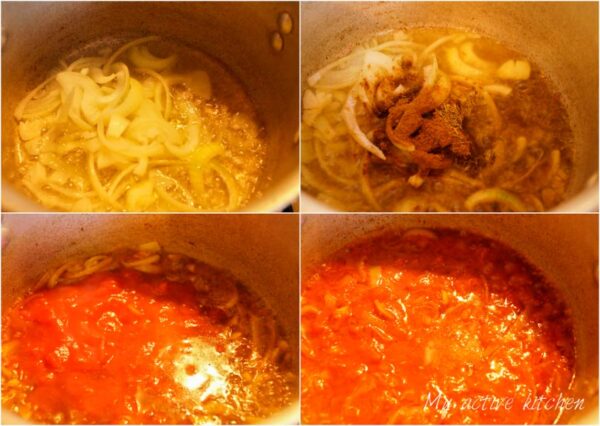 Start by adding chopped tomatoes and stir till combined. Add chilli flakes, chopped green and red chilli peppers and cook for another 5 minutes

Add bouillon and salt and continue to cook on low medium heat till oil floats on top of the sauce.
Then add the gizzard-shaki to the sauce and stir well
Add fried plantain to the gizzard-shaki tomato sauce and combine well. Cook for another minute and take it off from the heat.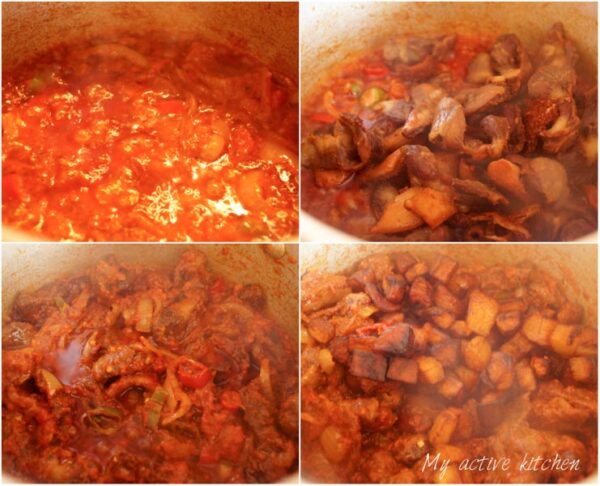 Serve gizdodo warm with mains of choice. I had mine with rice and a glass of chilled shandy, it was amazeballs (wink)
Other Nigerian Small Chops Recipe You Should Try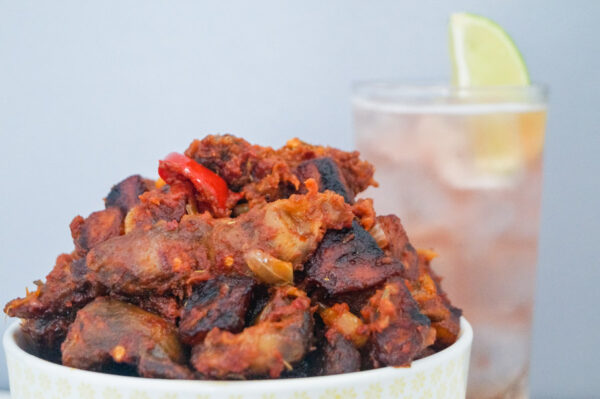 Enjoy your shak-gizdodo and don't forget to like, comment, #myactivekitchen on Instagram and subscribe to the blog. x