Permit me to call this version of harissa mine i.e. I personalised it 'ajokes harissa paste. Harissa is an aromatic paste made from different types of dried, roasted chillies and herbs. It is spicy and packed with fragrances.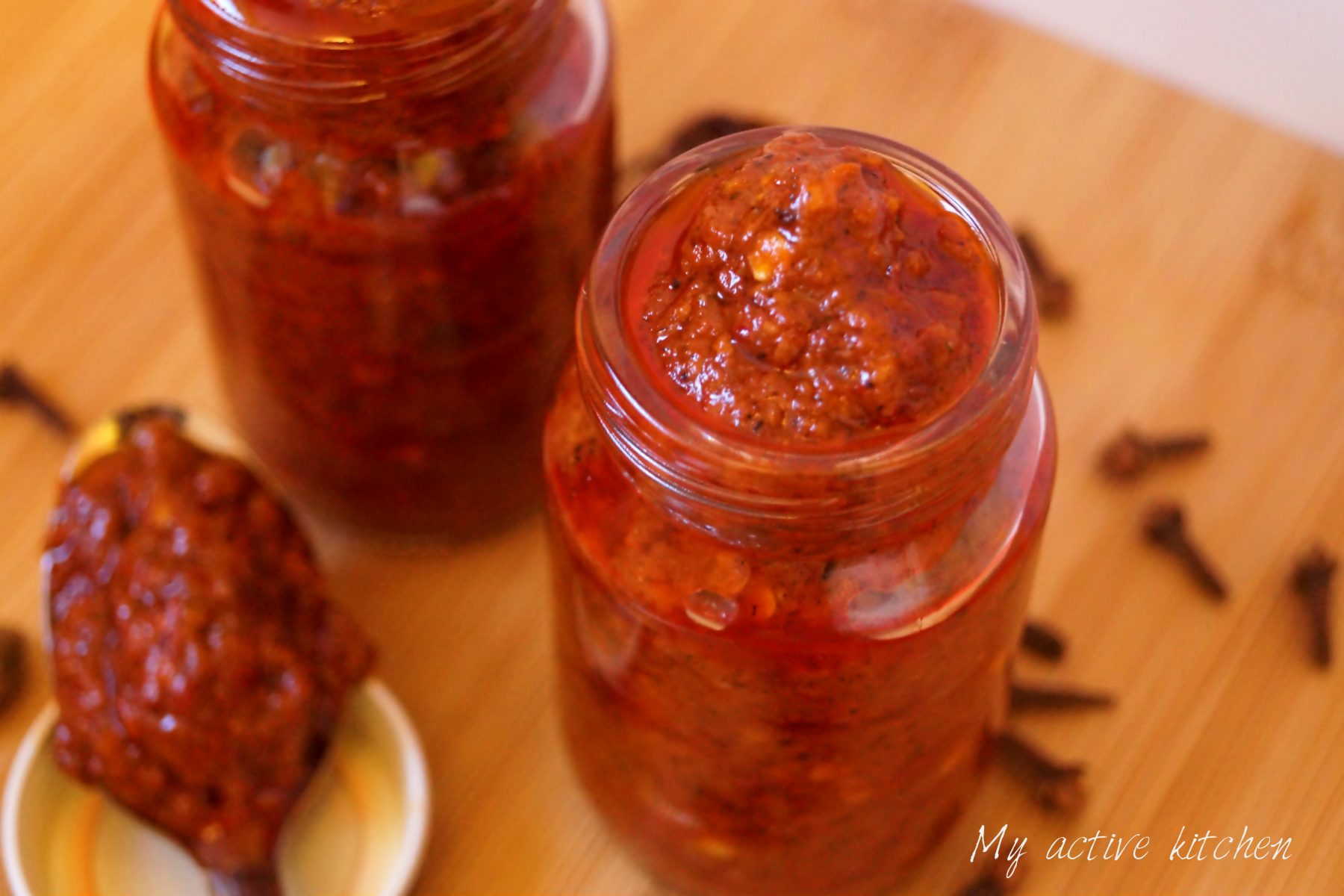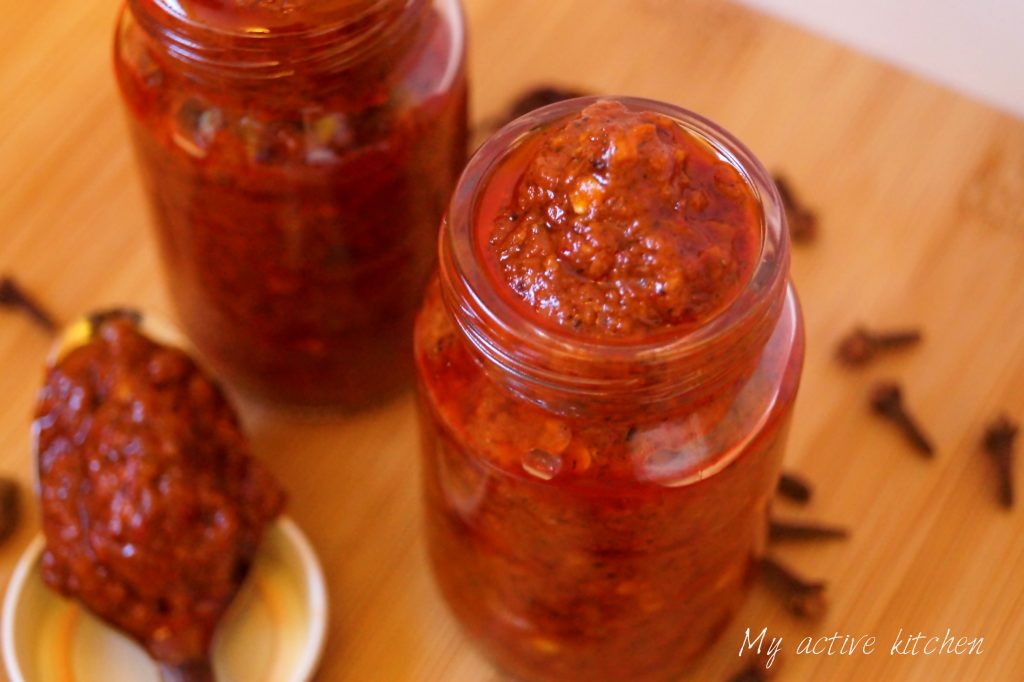 Harissa is originally from Tunisia and it is the main ingredient used in cooking their meals. Also, Libya and Algeria are associated with the paste/sauce too. I can, therefore, say it is a condiment from our sister-countries which we are yet to embrace. I only started using harissa as condiment recently and I have incorporated it into my meals especially when I need to make a quick meal. Harissa paste/sauce is good for fish, meat, soups, chicken and even in salads as dressing. The recipes for harissa vary depending on where it is made from and that is why I was able to make this mine. The base ingredients for the condiment are the roasted/dried chillies which give it the smoky and earthy flavour. So I recommend you use it mildly as a little goes a long way.
I used all the readily available chillies I was able to find and I also believe it can be available to all my readers especially from Nigeria.
If you can't source all the chillies stated below, feel free to use just one type and make it yours. I will also advise that you slow down with the amount of cloves you use as the smell can be very overpowering but lovely.
This is my Nigerian spin on the never failing harissa paste.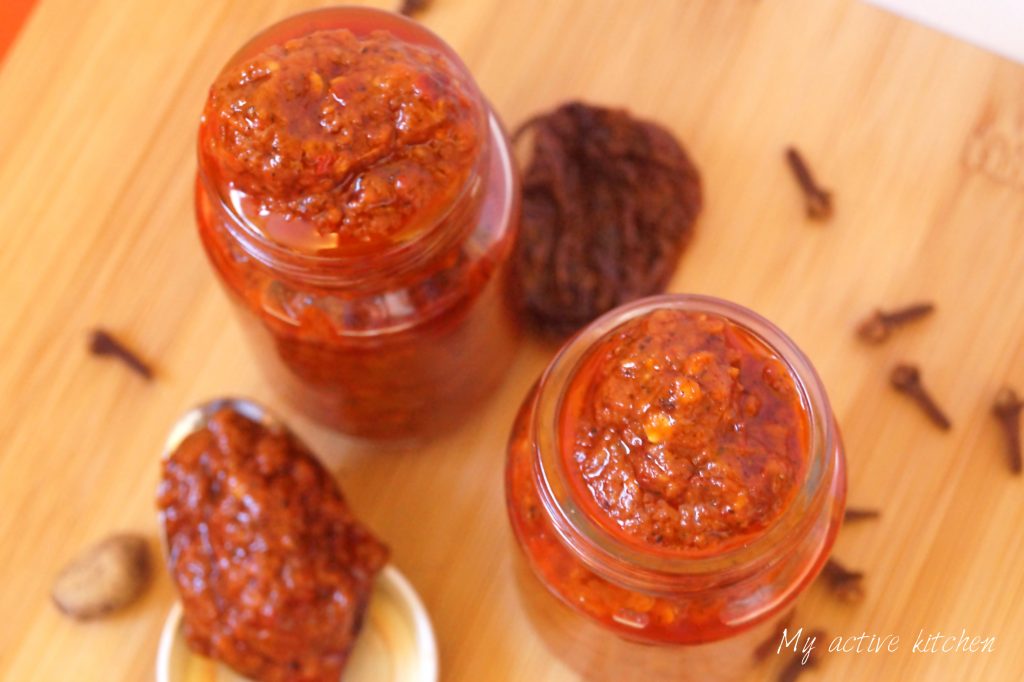 Ingredients
1 large red bell pepper or 3 dried red bell peppers
6pcs Calabash nutmegs
1tbsp Tomato puree or few pieces sundried tomatoes
5 pcs cloves
Olive oil or rapeseed oil
1 tablespoon smoked paprika
salt
1tbsp uziza seeds
2-3 dried Cameroon peppers
3tbsp chilli flakes
4 cloves Garlic, peeled
2 cubed size ginger, peeled
Seasoning (optional)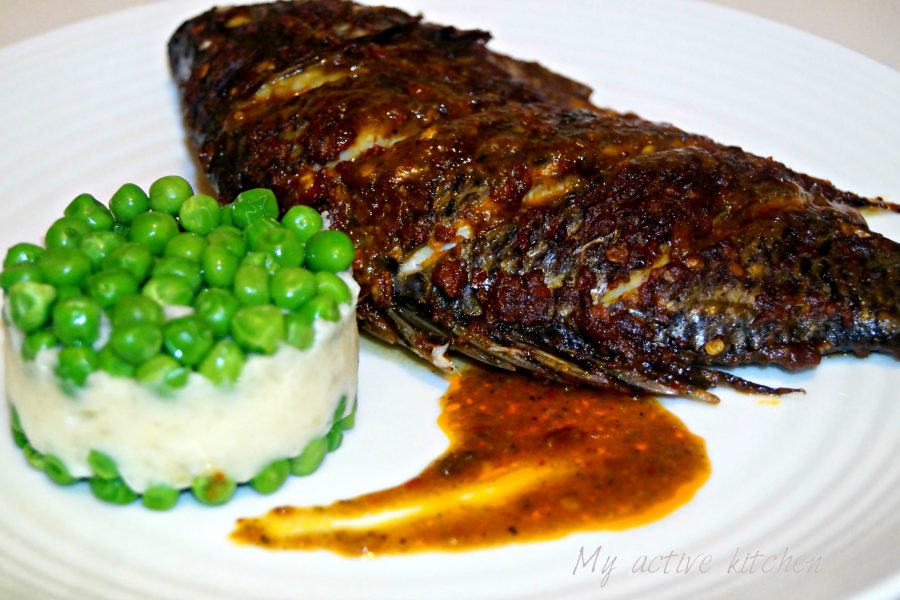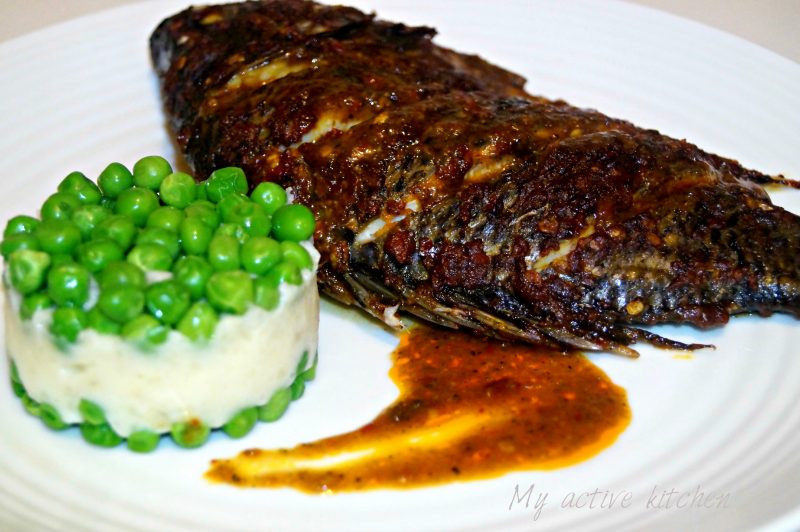 How to customise Harissa
Harissa is a versatile condiment and so is the recipe too. Like I mentioned above the ingredients in making this chilli pepper paste can be customised to taste. The basic ingredients are dried chilli pepper, red bell pepper, caraway seed, coriander seed, garlic, lemon, cumin, smoked paprika and oil
How to make harissa paste
1.  If you are using any dried chillies, soak them in hot water for 30 minutes to 1 hour to soften.
Soak the Cameroon pepper in hot water for 30 minutes. Drain afterwards and deseed then set aside.
How to roast bell pepper, Light a stove on medium heat and place the red bell pepper on it to roast. Turn at intervals to make sure all areas of the pepper is covered or alternatively, place under a grill and grill till chard. Allow to cool and peel off the charred skin on the pepper.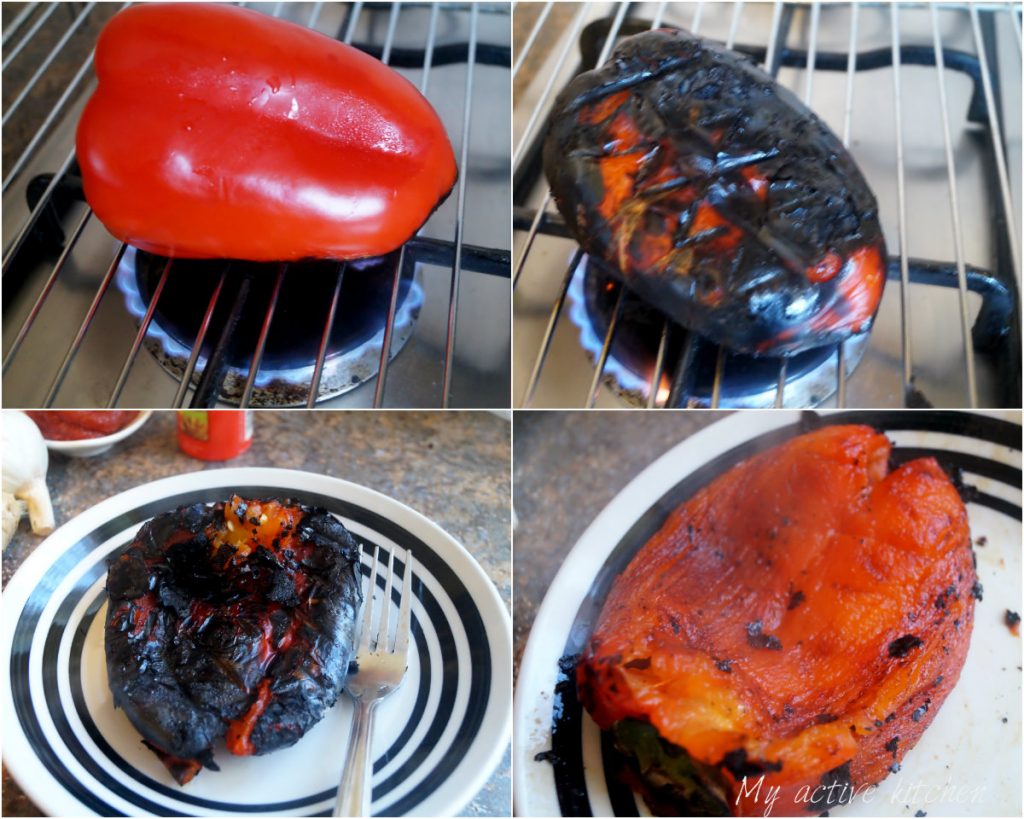 2.       Roasting: peel calabash nutmeg and discard the shells. Roast calabash nutmeg, uziza seeds, and cloves on medium heat for 5 minutes. Allow to cool and process in a dry mill to form a powder

I know you are thinking really, do I have to do all these because of some sauce or paste? The good news is, put your spin on it and make it your own if some of the ingredients listed are not readily available where you are.
Here comes the easiest bit.
Put all the ingredients in a blender/food processor, drizzle the olive oil and blend till smooth. Store the paste in sterilised jars and it can also be kept for weeks. I made this the first week in March and I still have a bit left and the taste and smell have not changed at all. In fact the longer it is kept the stronger the flavour infuses in the sauce.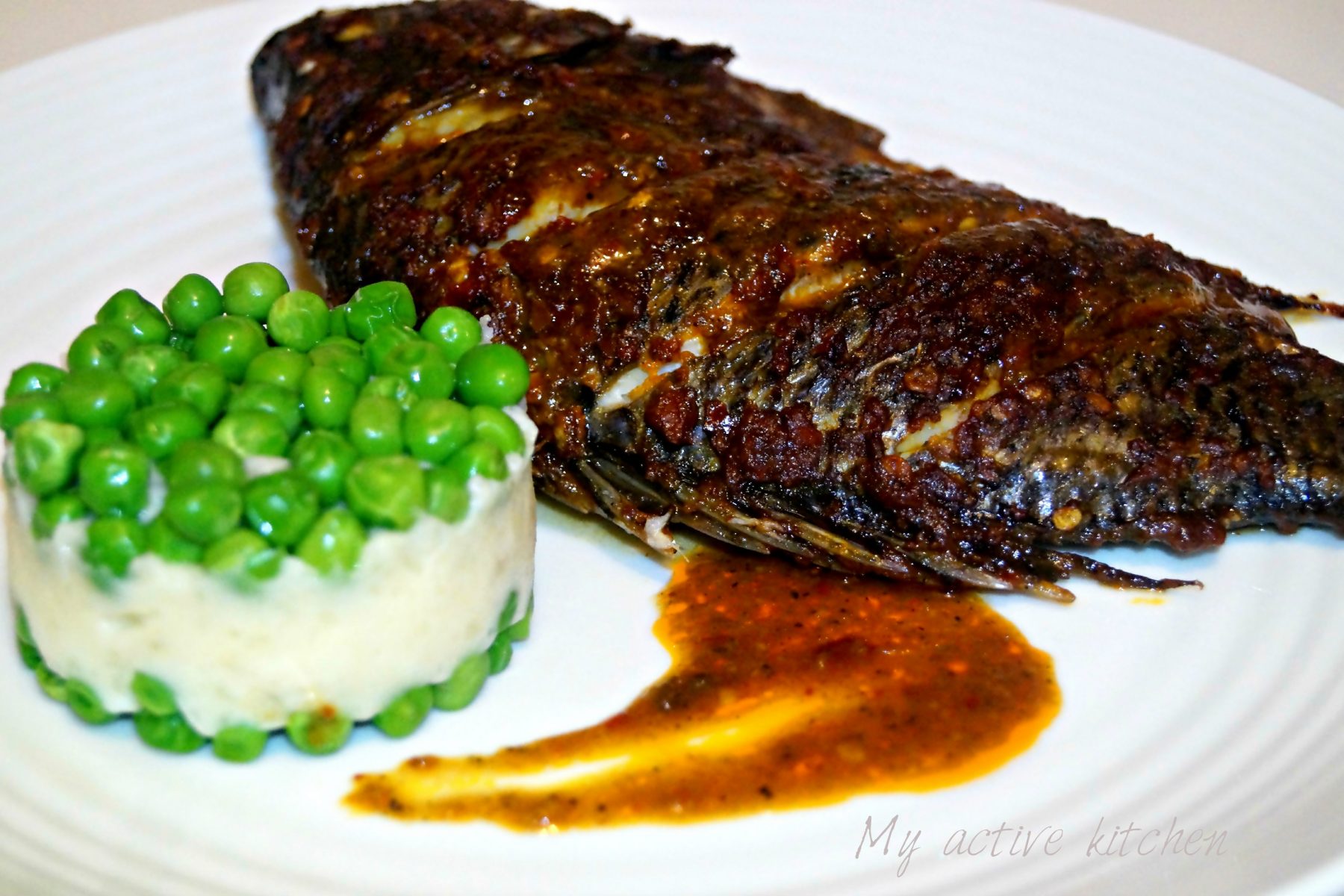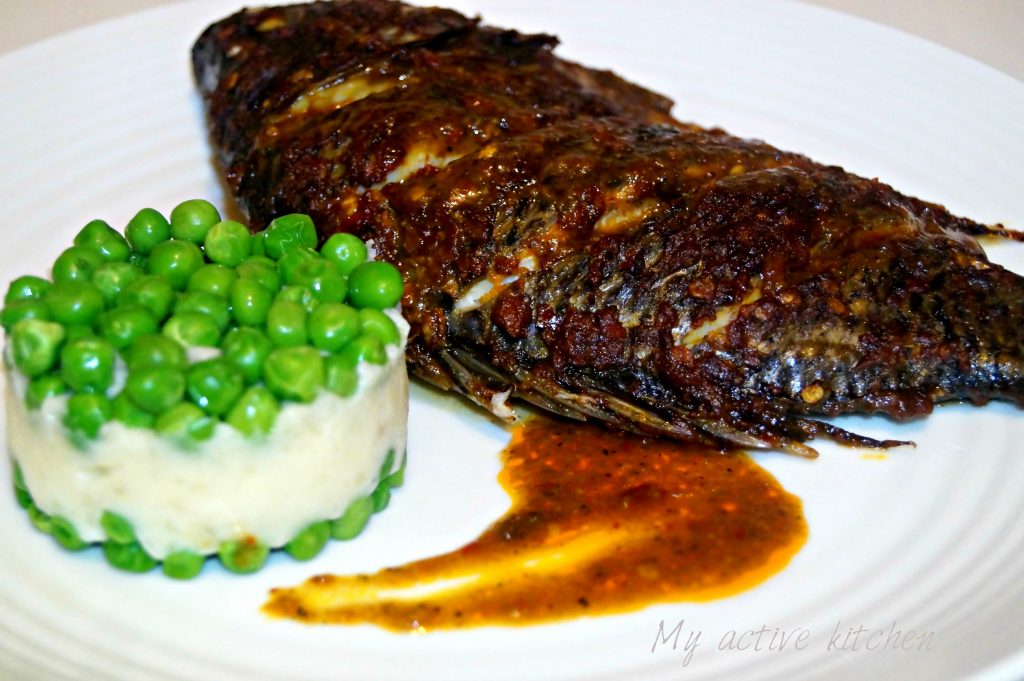 Roasted Tilapia baked with Harissa paste served with creamy mashed yam and peas.
If you made this homemade harissa paste recipe, don't forget to leave me feedback. Tag me @myactivekitchen on Instagram and save away to your Pinterest.
ATB
Ajoke x