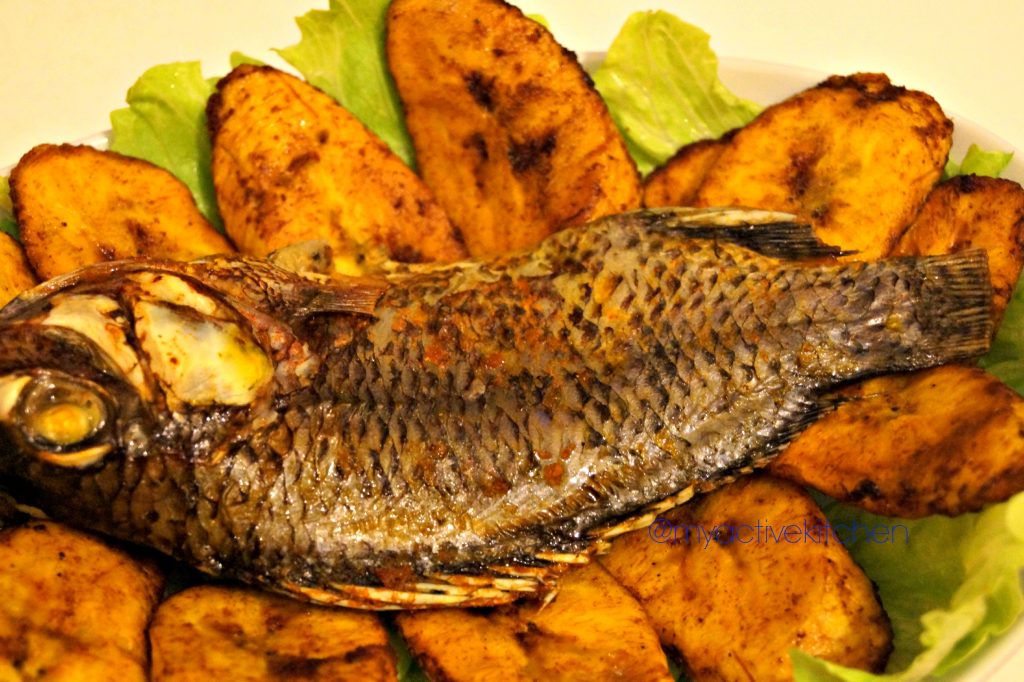 This is a quick follow up post on my Nigerian styled harissa paste. Like I mentioned in my previous post, harissa is your go-to sauce for fish, meat, chicken and so many other things.
I made this roasted tilapia in half an hour all thanks to the readymade condiments and some other few ingredients found in the pantry. On the days you are very tight with time and you are not sure about what to make, why not try this super easy fish meal.
Apologies for the poor pictures, I took them when the lighting was not my best friend.
What you will need
2pcs of Tilapias, de-scaled, cleaned and gutted
2tbsp homemade harrisa paste or shop bought
10 leaves of basil (substitute with Efinrin (scent leaf))
2tbs vegetable oil
Salt
¼ to ½ tuber of Yam
Peas
Butter
Milk
How to make roasted tilapia
Preheat the oven at 190⁰
Score fish and sprinkle with a little bit of salt
Mix harissa paste with 2tbs of oil and rub all over the fish making sure it's all covered
Stuff the fish basil leaves
Place fish in a foil and roast for 30 to 40 minutes
Remove fish about 10 minutes before it is done, open the foil and put back to oven to dry out the excess moisture.
Whilst you are waiting on the fish...
Peel yam, cut into chunks and bring to boil till soft
Drain out the water from yam, add the desired amount of butter and mash with a masher or rice presser, add milk and continue to mash till smooth.
Check on the fish, and once you are satisfied it is cooked, serve immediately with mash and peas.
If mashed yam is not for you, simply pair with a side of choice or try this potato wegdes.
Enjoy.x
If you made this roasted tilapia recipe, don't forget to leave me feedback. Tag me @myactivekitchen on Instagram and save away to your Pinterest