Tomato-less buka stew recipe? Who would have thought a time would come and this recipe would be the most sort for.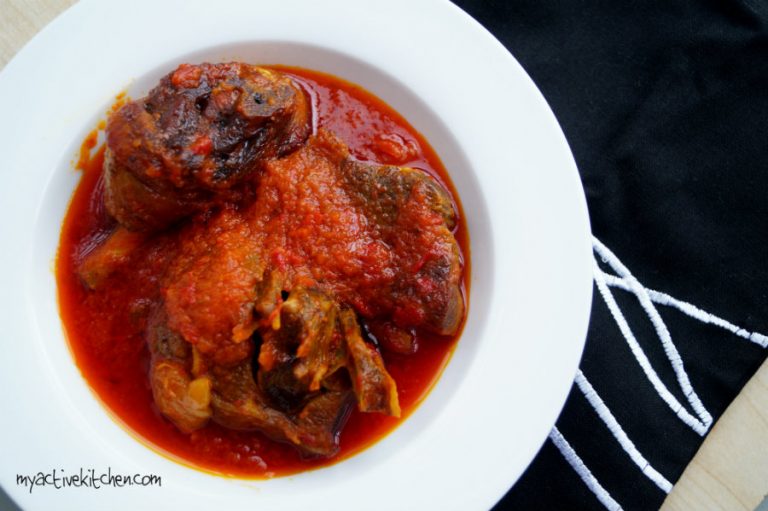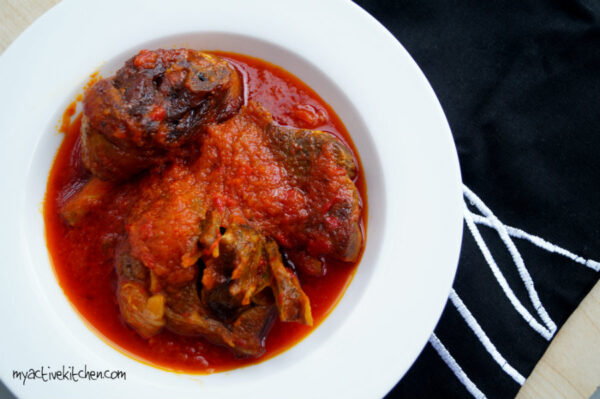 It is no news that tomato is now gold in Nigeria. The good news is, you don't really need tomatoes to make yummy and delicious buka type of stew. Thanks to my friend Kamir (we call him Slim) who shared his amazing recipe with me a while ago.
The first time I made this stew was in February and it was a hit back to back at mine. Some of my followers queried on Instagram if the soup wouldn't be too hot to consume because of the absence of tomatoes. The answer is NO, the secret to achieving this tomato-less (buka) stew is by de-seeding the peppers as much as you can (ata rodo and tatashe) before blending. Onions and palm oil are also perfect heat soothers, so you will be needing lots of it. If you think it might be too expensive to use tatashe for the stew, you can use a mixture of dried tatashe and fresh ones.
This is the way Slim makes his tomatoless stew and it's always 'lit' in fact I call that stew 'Iya sharp corner stew'. It brought back memories of an elderly lady I grew up knowing who had a small 'mama put' as it's fondly called. You would cook the tomato-less buka stew the same way you cook your everyday Buka stew but if you want that extra little something, follow me till the end and you can thank me later. Lol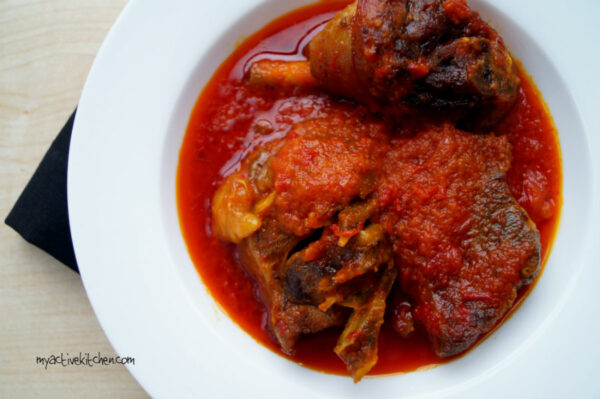 Notes: I used a mixture of palm oil and vegetable oil for this recipe as that is the way my friend would use it. You can choose to use what you have available, this would not affect the overall result of the soup adversely.
Ingredients
6-8 Large tatashe (Red bell pepper/paprika) you can use dried ones to compliment it
Scotch bonnet chillies (ata rodo/habenero pepper)
2 large onions
Salt
bouillon cube of choice (knorr/Maggi)
Thyme, optional
Any protein of choice (I used turkey)
Palm oil
Vegetable oil
Stock
How to cook tomatoless stew
Add washed turkey to a pan, add salt, chopped onions, thyme and seasoning (maggi) with little water and bring to boil till tender. Once it is done, set aside (I grilled the turkey afterwards)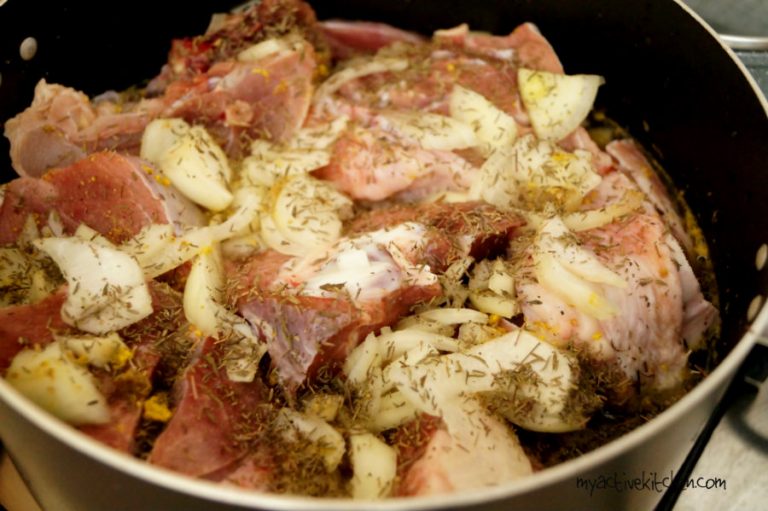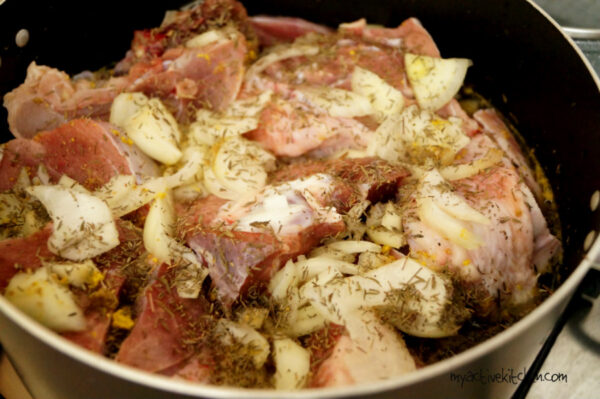 Add the de-seeded pepper and onions to a blender, add water and blend till smooth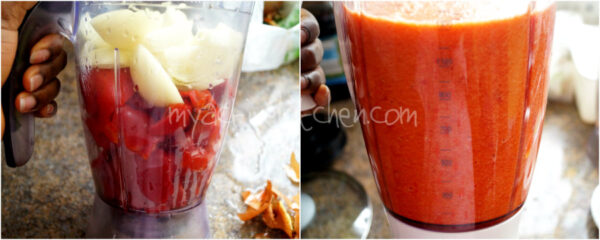 Place a pan on medium heat, add palm oil and vegetable oil and heat for about 3 minutes. Add the blended pepper and reduce the heat (cook on low heat to avoid burning) continue to cook till stew begins to thicken up and oil separating from the stew (dilute stew with water or stock if it is becoming too thick)
Add salt and seasoning, your protein of choice and continue to cook for another 10-15 minutes or till oil floats on the top of the stew (decant oil if is too much for your liking)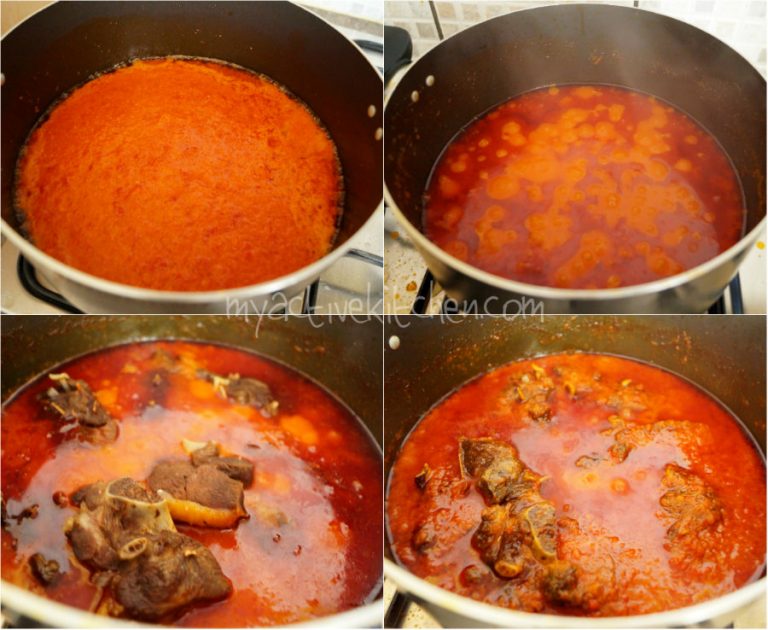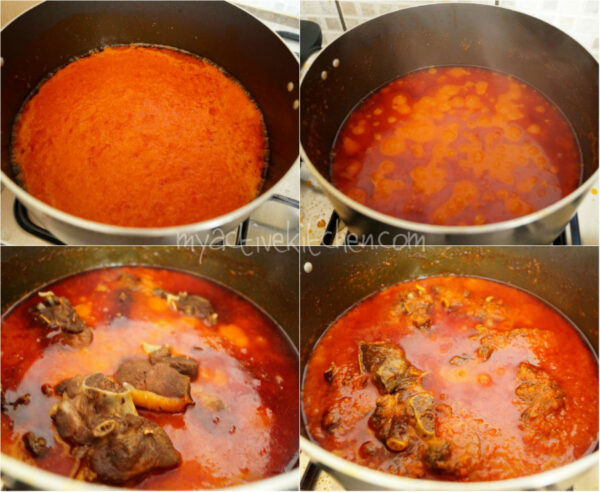 Serve the stew with your favourite vegetable soup, draw soup or rice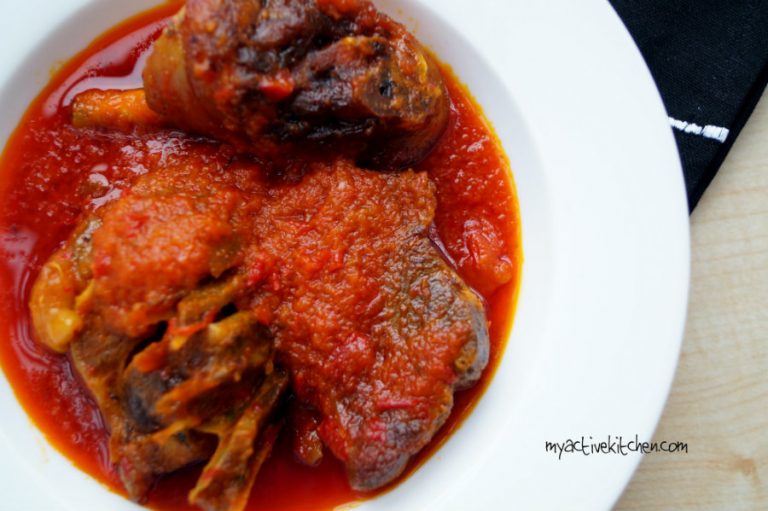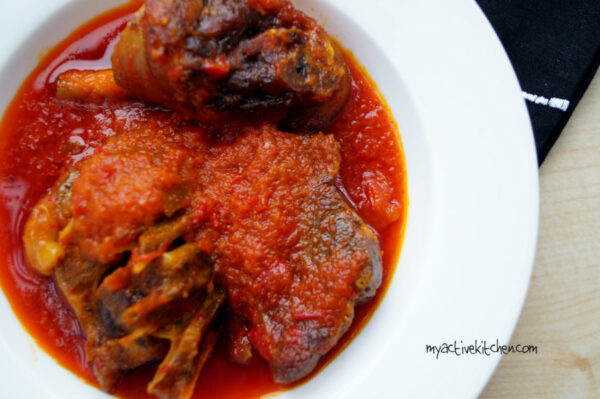 See how easy it is to make this tomato-less buka stew… I would like to see what you have been cooking with our recipes, don't forget to tag @myactivekitchen on Instagram, Facebook or simply send me an email. See you in my next post. xxx