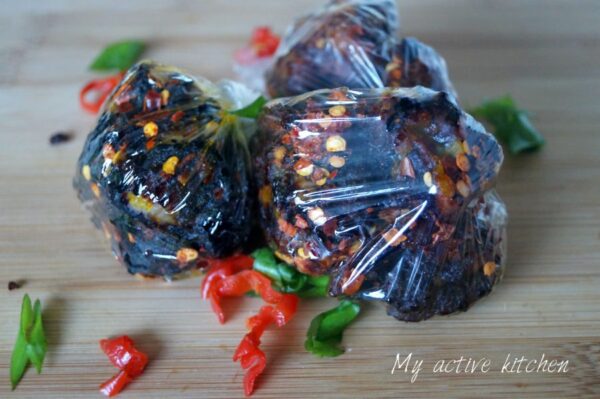 'Dodo Ikire' is one of the popular snacks a kid would ask his/her parents to buy when they are going on a journey to some parts of Nigeria, the south-west to be precise. Or should I speak for myself, I remember as a child anytime my parents are travelling outside Abeokuta, the first thing I say to them after wishing them a safe journey apparently is 'e ba mi ra dodo Ikire bo o' (buy some dodo Ikire for me on your way back home). I also remember my mum making this for us amongst other plantain snacks anytime we have overripe plantain.
Dodo Ikire is very easy to make, it is sweet, squidgy and also brings back lovely childhood memories.  The best part of it for me that makes it different from any other street snacks is the way it's packaged in a pointed-like wrapping and every bite of the snack you take you'll wish it lasts forever.
What do you do to your overripe plantain? Do you chuck them in the bin or do you make something really good out of it like dodo Ikire? Follow me on this short journey as I take you to 'ilu oke' to enjoy their wonderful snack. Well technically, you would have to make them yourself. lol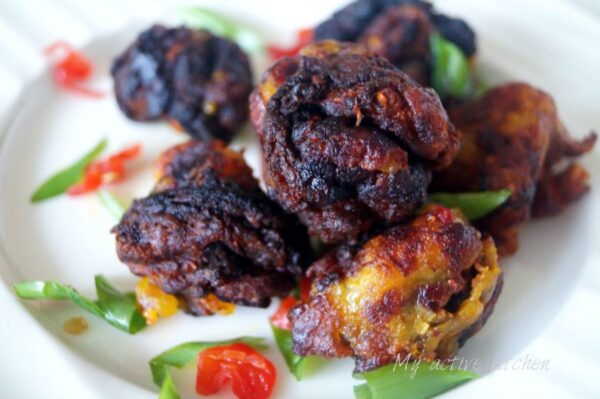 Ingredients
2-3 overripe but not rotten plantains
Salt
Palm-oil
Crushed chilli (use according to preference)
How to make dodo Ikire
Peel and finely chop or mash plantains

Transfer into a bowl, add salt, crushed chilli and mix together until well combined and set aside.


Place a frying pan on medium heat, add palm oil, allow to heat for some few minutes (you are not bleaching the oil, so 3-4 minutes should do)
Scoop plantain mix into hot oil with a spoon or you can simply use your palm by dropping the plantain mix into the hot oil, and cook both sides till brown or almost dark but not burnt. (Reduce the heat whilst frying as you want the plantain to cook all through and don't over cook the dodo ikire too or you will be left with a bitter taste)
Remove from the heat and drain the dodo ikire on a kitchen towel to absorb excess oil.


After draining the dodo Ikire, I used my palm to re-mould it into balls and tied it into a wrap using a cling film, sprinkled some crushed chilli on it just to get the original effect as it's being hawked.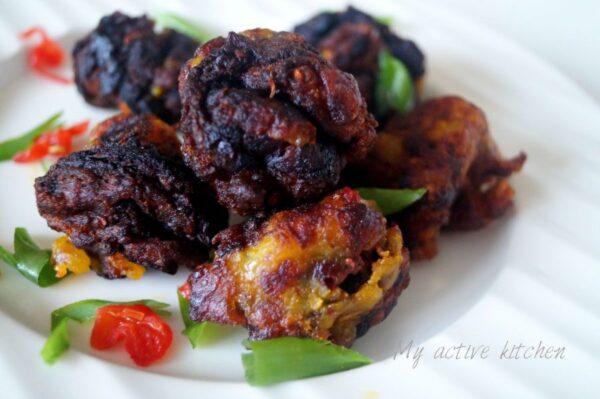 Enjoy.x
Other delicious Nigerian Snacks you will love
I love reading from you all, please do feedback if you try any recipe on the blog. You can also subscribe to the blog and you will get a new post directly in your email address. Like and follow my active kitchen on Facebook and Instagram.