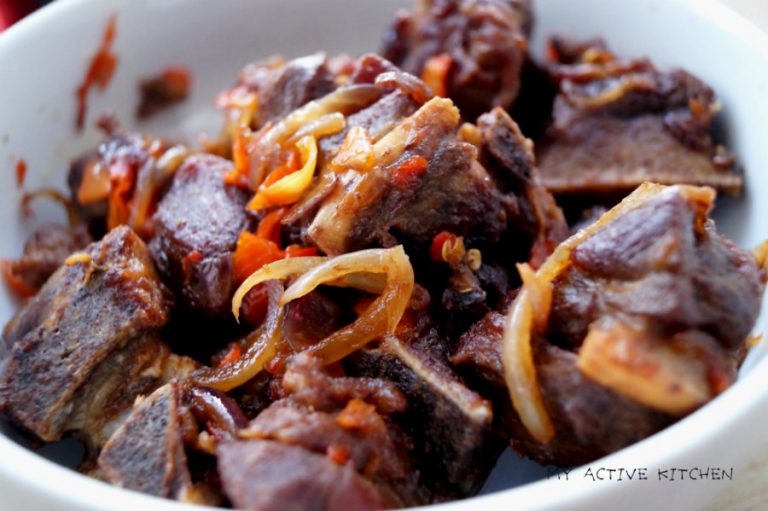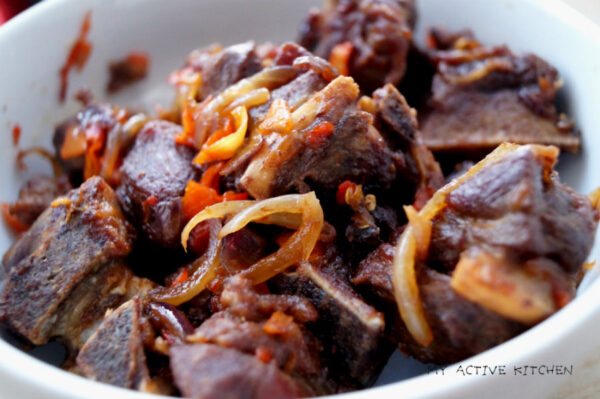 Asun is peppered smoked goat meat (skin on) that is usually served at barbeque party and it is fast becoming a popular street food in Nigeria too. Asun originated from Ondo state of Nigeria but it is now readily available everywhere in Nigeria. What is not to love about asun.
It is easy to make and requires less ingredients but the flavours can't be compromised. Asun is served at parties and sold in Nigerian pubs called 'cool spot'. Asun is usually very spicy but I only used 2 scotch bonnets for this recipe as I wanted my little one to be able to eat and enjoy it too. The scotch bonnet chilli over here is very hot unlike the type available in Nigeria.
Asun is roasted or grilled before being tossed into scotch bonnet chilli (ata rodo) and onion mixture. The next time you are hosting or you want to wow yourself and bring the street feel to your home, this is your go-to recipe.
Note: this recipe works for large quantities as well, just adjust the ingredients accordingly.


Ingredients
500g Goat meat washed and diced in chunks
2 knorr cubes
Salt
Ata rodo (use as much as you can tolerate),
1 large onion
1 small onion, sliced
How to Make Asun
Place the washed goat meat into a bowl, add the Knorr cubes, tiny salt and mix thoroughly together. Leave to marinade for 30 minutes or longer
Place the goat meat in a roasting pan and place under the grill. Grill till well done but do not let it dry out. It should still be juicy and moist


Bleng the ata rodo (scotch bonnet) and onion in a blender (pulse) coarsely with little or no water at all
Place a wok/deep pan on medium heat
Add 1-tbsp vegetable oil to the wok. Followed by the sliced onions and stir fry for about a minute or two. Add the blended scotch Bonett mixture to the pan and immediately add the grilled goat meat. Toss together for about 5-8 minutes. Take it off the heat and serve immediately.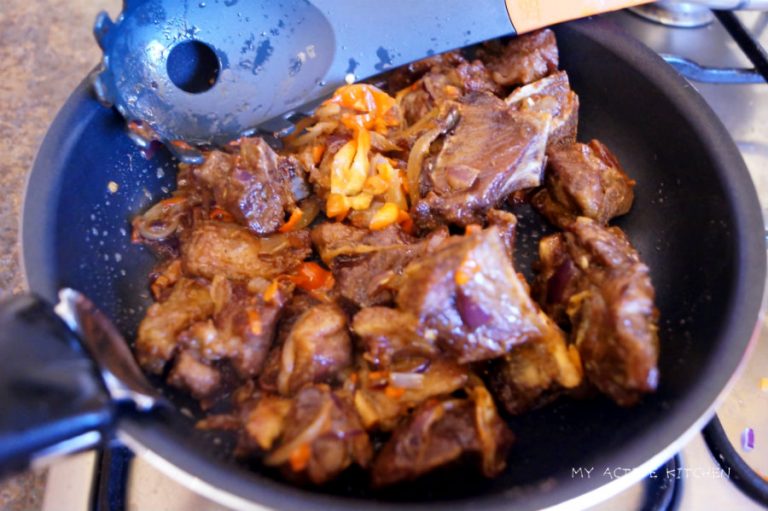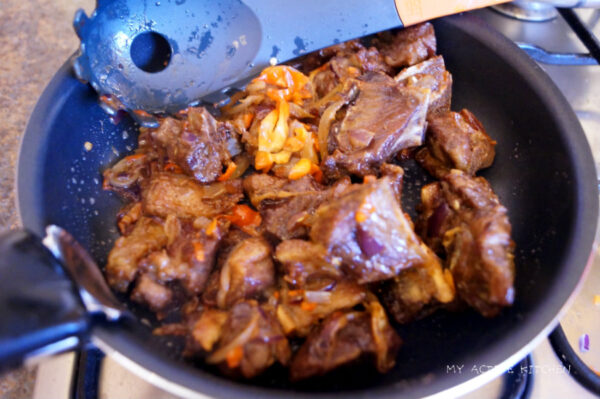 Other Nigerian Entertainment Recipes You Should Try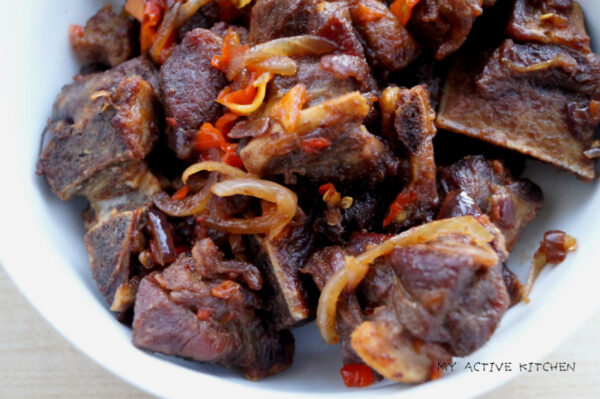 If you made this recipe, don't forget to leave me feedback. Tag me on Instagram and save away to your Pinterest