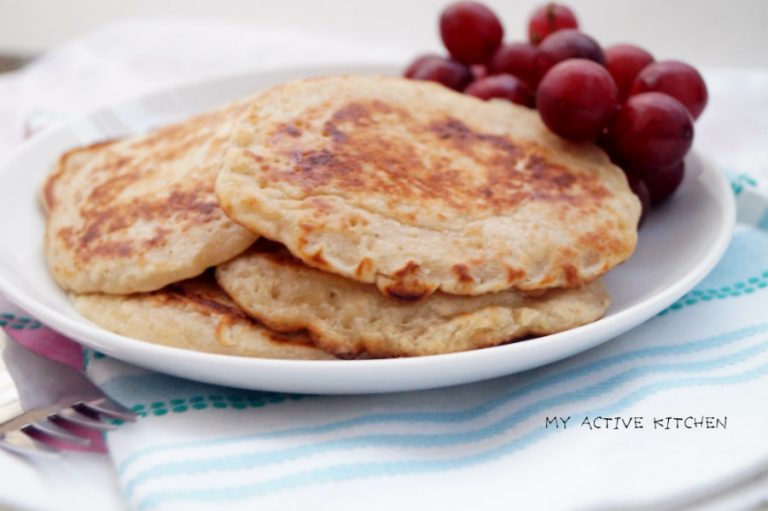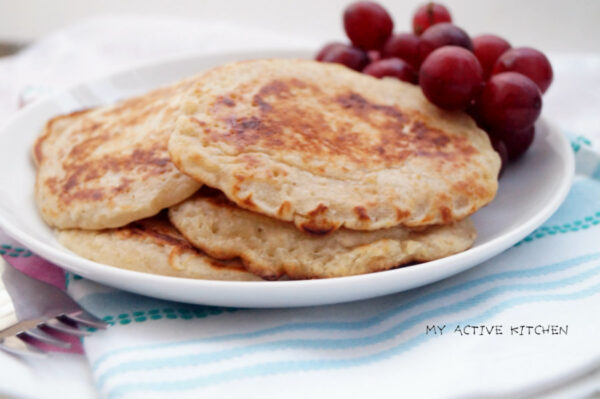 Oatmeal Pancake
Buttermilk oatmeal pancake, yes you read right. If you are looking to enjoy your regular breakfast-favourite with a guilt-free mind, then you are reading the right post. You really don't have to eat boring meals when making a lifestyle change food wise.
All you need do is some few smart swaps and you will be eating yourself healthy before know you it. This oatmeal pancake is very easy to make and full of fibre too. I went almost half and half with my flour/oatmeal combination but you can go all out with just oatmeal flour if you fancy.
Tips
You can also choose a more healthy option in place of sugar. You can use honey, stevia or a simple blend of fruit to sweeten the oatmeal pancake.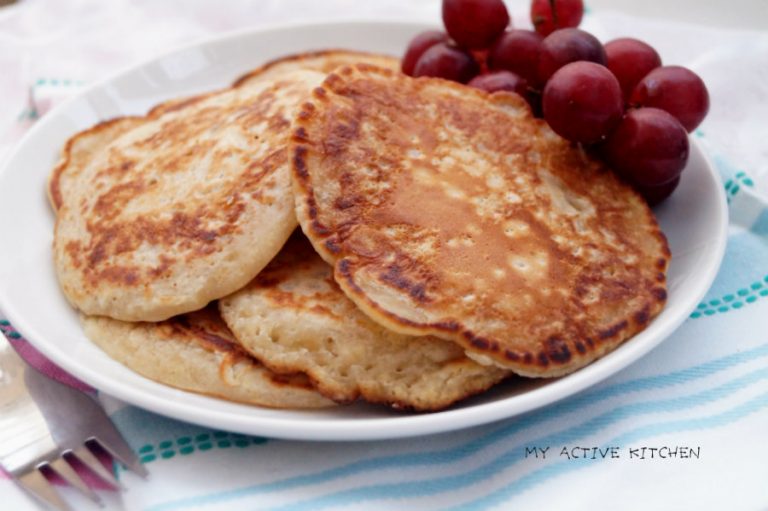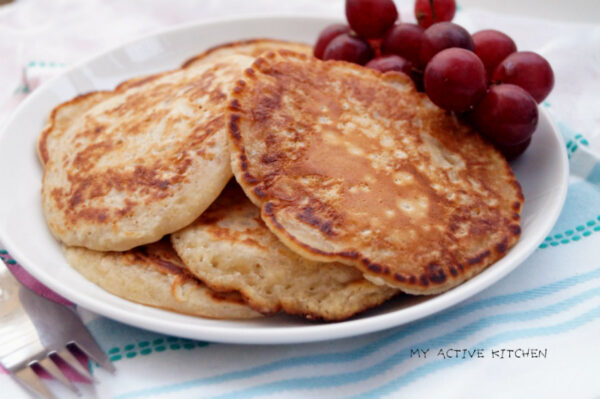 Ingredients
150g plain flour
100g uncooked oat (any type of rolled oat would be fine)
1tsp baking powder
3-4tbsp sugar
½ tsp salt
2 large egg
250ml buttermilk (I used half the milk, half coconut water mixed with 1tbsp vinegar)
2 tbsp butter, melted and cooled
1tsp Vanilla essence (optional)
Vegetable oil for frying
How to make buttermilk oatmeal pancake
Get 2 bowls, in a bowl add all the dry ingredients, mix together and form a well in the middle. In another bowl add the wet ingredients. Add the wet ingredients to the dry one and mix together to combine. Leave to stand for at least 5 minutes and prepare to pancake


Place a frying pan or a non-stick pan on medium heat. Add about a tablespoon of oil at a time and swirl around the pan. Using a scoop, pour the pancake batter into the oil and fry for about a minute on each side. The pancake is ready to be flipped if it starts bubbling and the edges are easy to lift. Repeat this process till you have exhausted the batter. Serve your pancake with maple syrup, honey or fruits of choice.


Alternatively, throw all the ingredients in a blend and blitz for a few seconds and follow the same rules to pancake. Yummy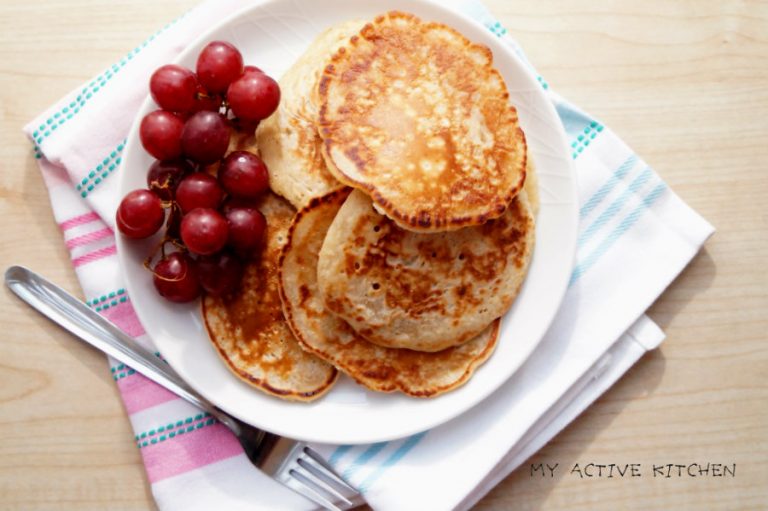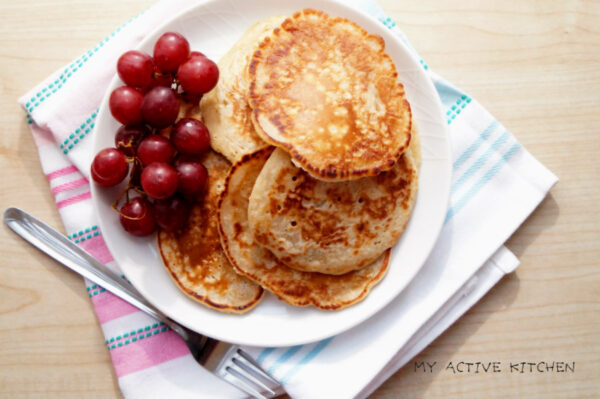 You might love these recipes
If you made this buttermilk oatmeal pancake recipe, don't forget to leave me feedback. Tag me @myactivekitchen on Instagram and save away to your Pinterest