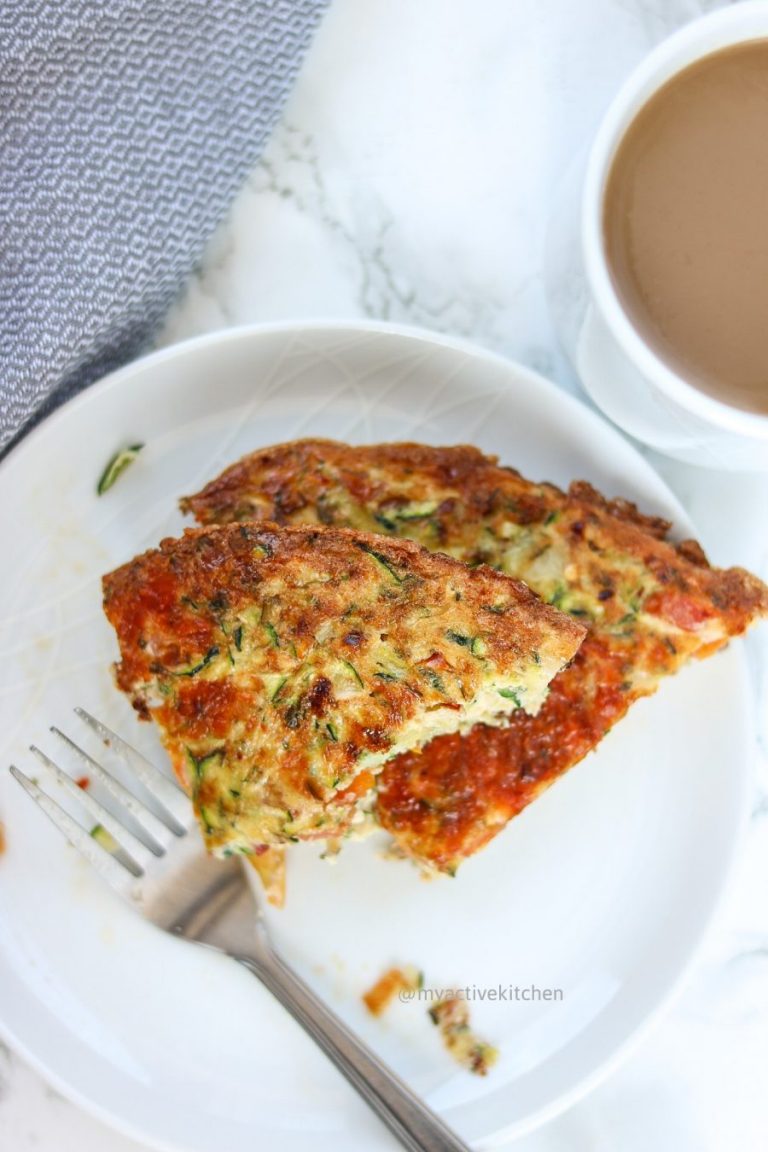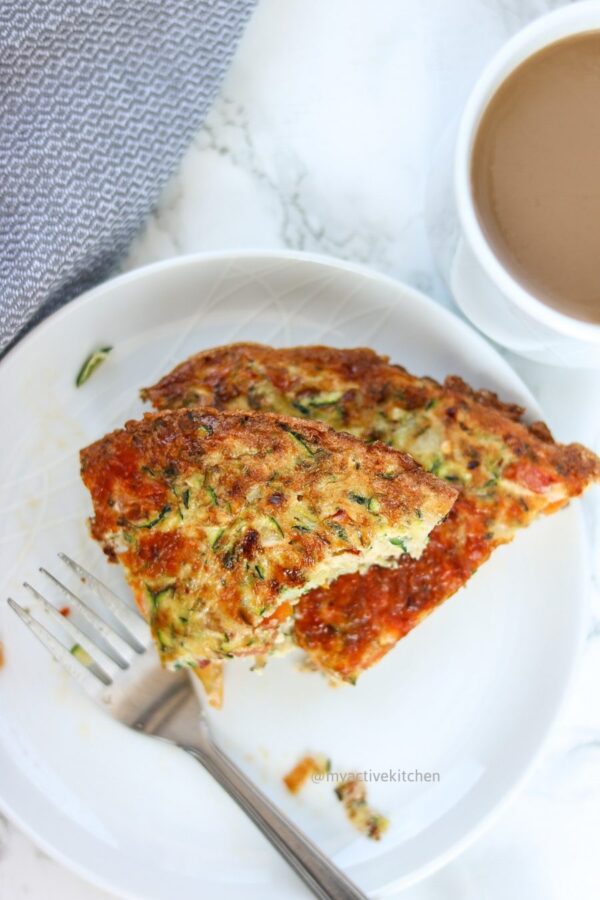 I really love eggie breakfast and frittata would always be a winner in my book especially on days I want to bulk up my meals with vegetables. Zucchini frittata has been making an appearance on my table for a while now. I once made a reference in one of my posts in the past that zucchini is the vegan and vegetarian version of snail (covering face)
Zucchini is also called courgette and it is easily found in most grocery stores and it's affordable too. Frittata is very easy to make and you can make it with any vegetable you have at hand. I have made this frittata without milk or with less cheese. I try to make my meals healthy as much as I can these days (snapback has not been easy as I thought) in fact I could count the strands of grated cheddar cheese used for this frittata. Feel free to make it your own but don't omit this vital step when making your frittata. In the case of this recipe, I used zucchini (obviously) and tomatoes, I squeezed out enough water as I could from the zucchini and de-seeded the tomatoes. You want frittata and not scrambled egg.
A plus for this recipe is that it can be eaten any time of the day and keeps well in the fridge too. What's not to love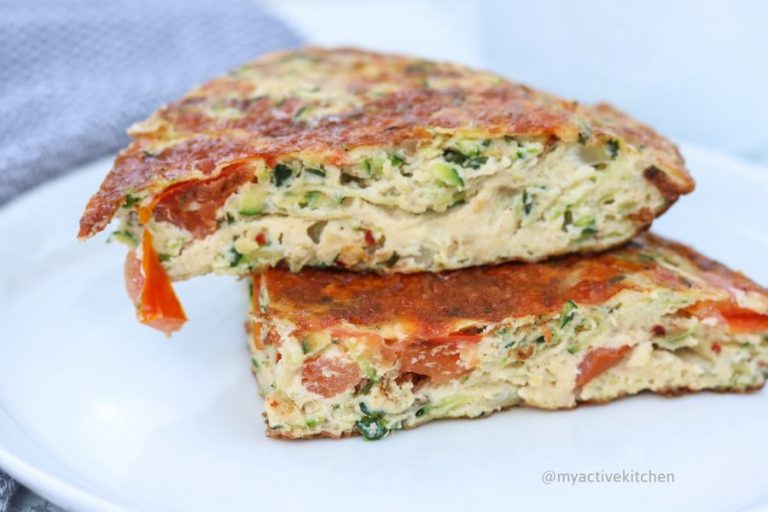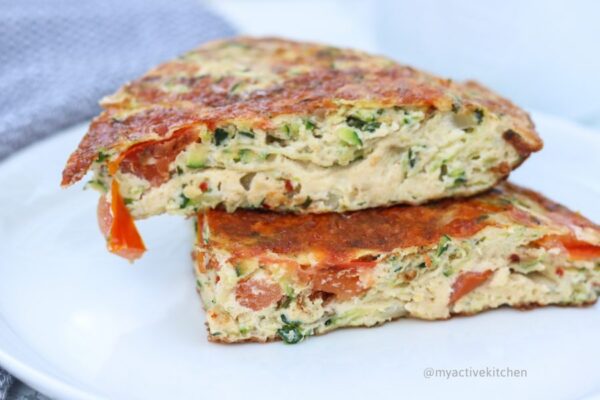 Ingredients to make Zucchini Fritatta (serves 2)
6 Eggs
1 medium size zucchini
2 medium tomatoes
Salt to taste
Seasoning (optional, I used this and skipped the salt)
Cheese
Cayenne pepper (any pepper of choice would do)
Small onion
1tbs coconut oil (sub with any type of oil)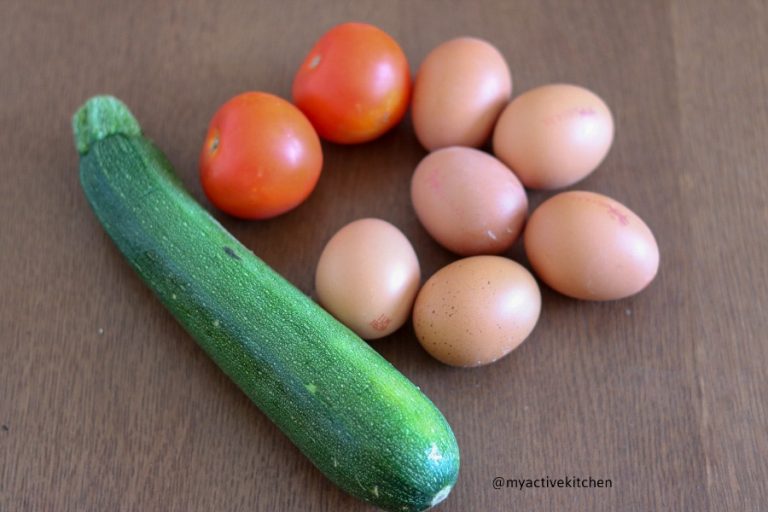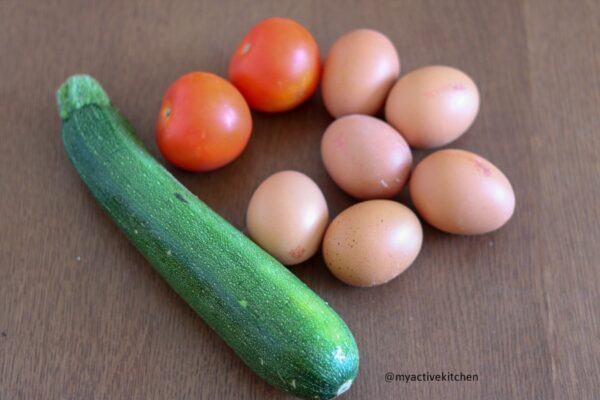 How to make it
Grate zucchini and place on kitchen towel so it absorbs all the moisture or use a muslin/cheese cloth to get rid of the excess moisture.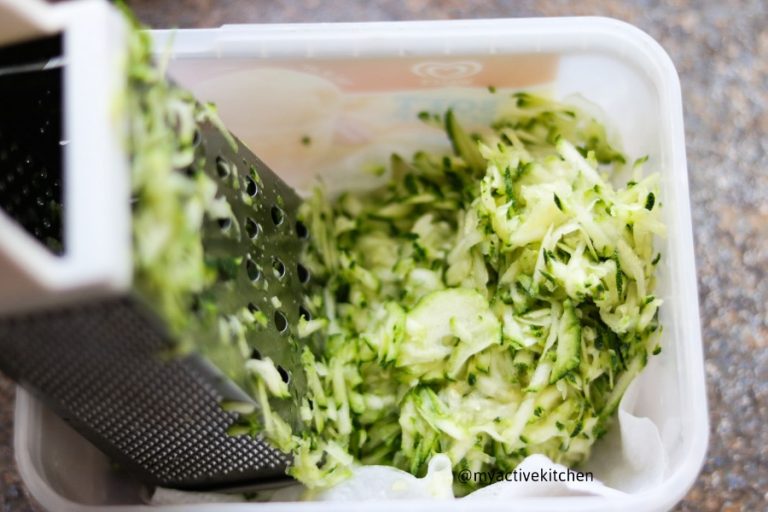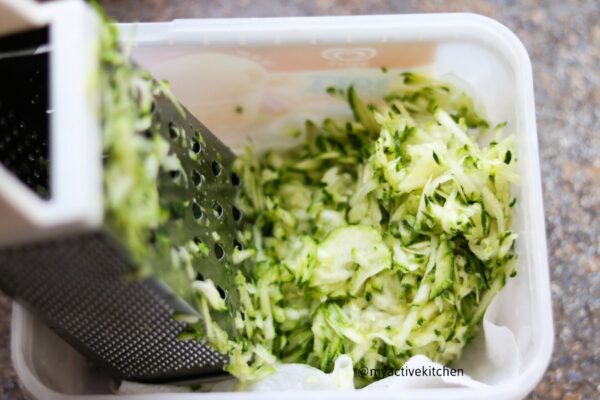 Chop the onions, deseed the tomatoes and chop thinly
Break the eggs into a bowl, whisk for few seconds then add salt, pepper and seasoning if using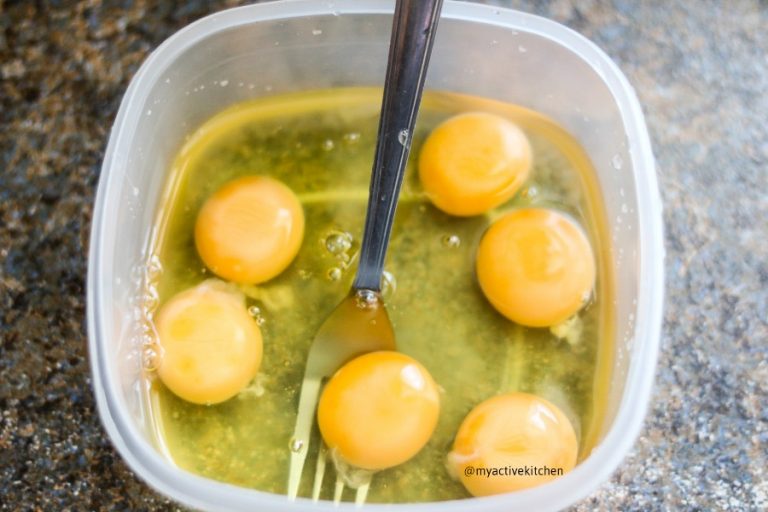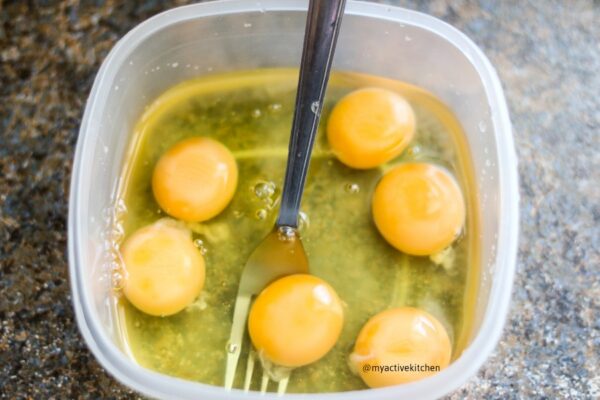 Add the grated zucchini and tomatoes and stir to combine (you can add grated cheese if you want).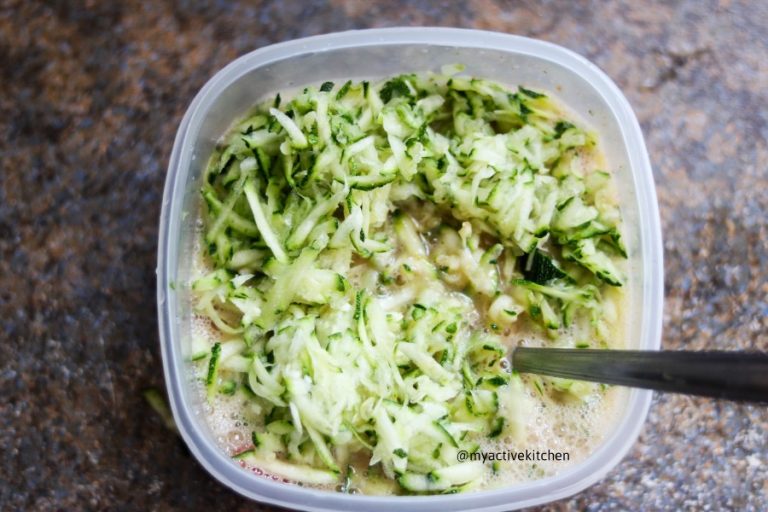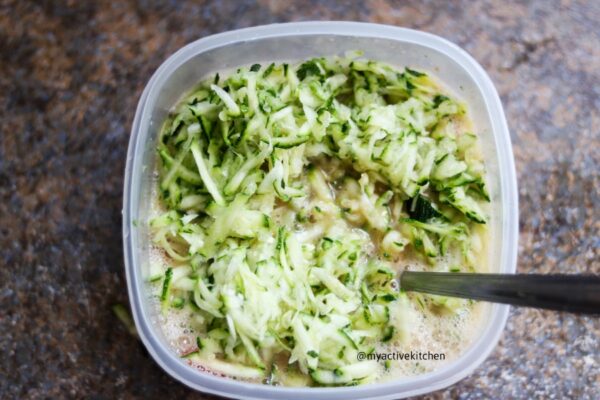 Place a frying pan on a medium heat and add the coconut oil to melt.
Pour the egg mixture into the frying pan, sprinkle more cheese on the egg mixture. let the egg  set around the edge for about a minute or 2 then place under the grill on medium heat for about 15 to 25 minutes or till well done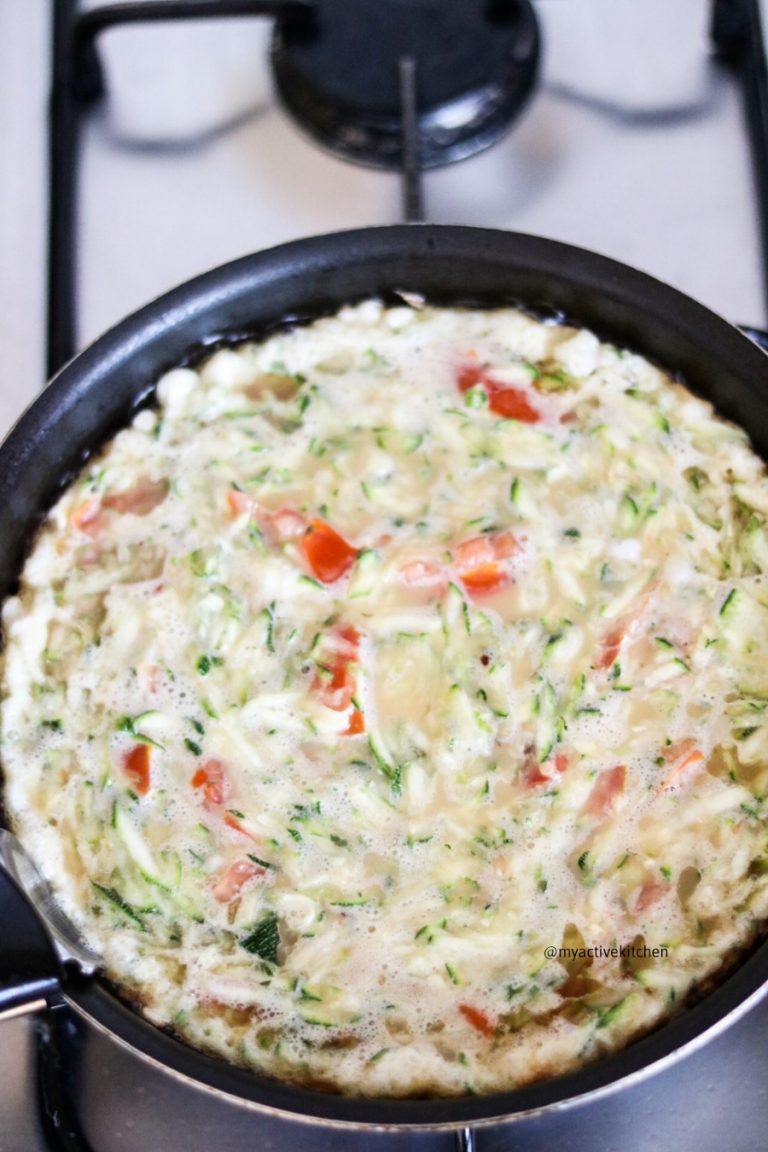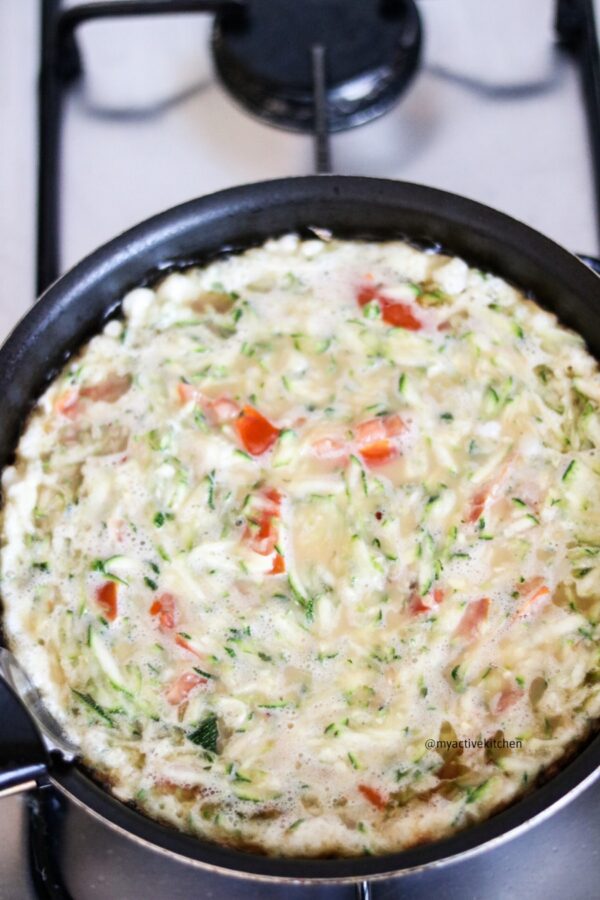 Serve immediately; enjoy your frittata on its own or with some salad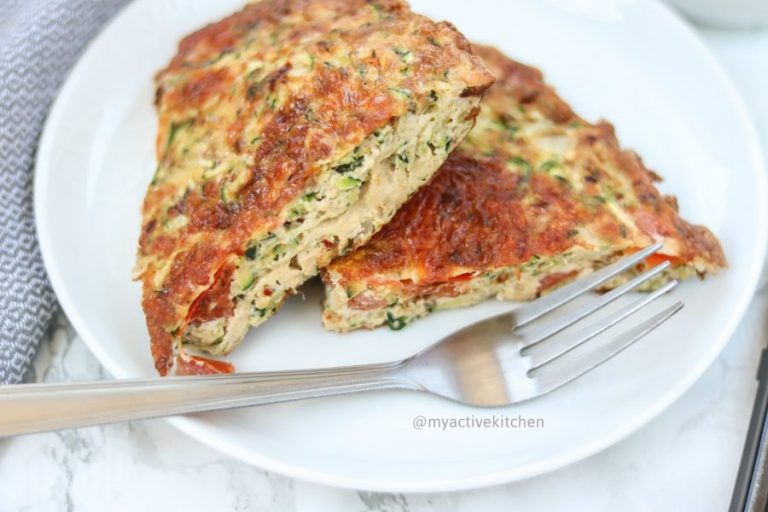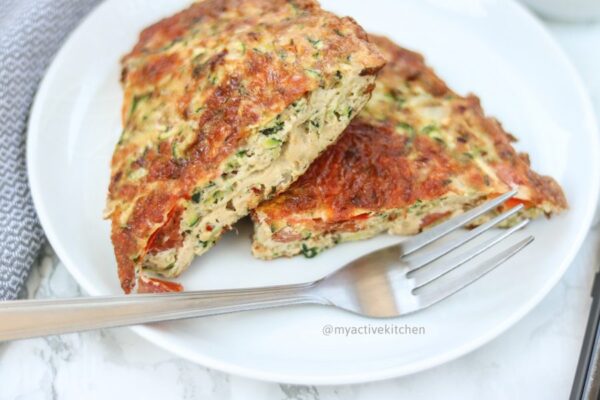 Zucchini Frittata
Zucchini frittata is an easy healthy egg recipe that can be eaten and enjoyed as breakfast, lunch or dinner.
Ingredients
6

Eggs

1

medium size zucchini

grated

2

medium tomatoes

chopped

Salt to taste

Seasoning

optional, I used this and skipped the salt

⅓

cup

cheddar cheese

grated

Cayenne pepper

any pepper of choice would do

1

Small onion

chopped

1

tbs

coconut oil

sub with any type of oil
Instructions
Grate zucchini and place on kitchen towel so it absorbs all the moisture or use a muslin/cheese cloth to get rid of the excess moisture.

Chop the onions, de-seed the tomatoes and chop thinly

Break the eggs into a bowl, whisk for few seconds then add salt, pepper and seasoning if using

Add the grated zucchini and tomatoes and stir to combine (you can add grated cheese if you want).

Place a frying pan on a medium heat and add the coconut oil to melt.

Pour the egg mixture into the frying pan, sprinkle more cheese on the egg mixture. let the egg set around the edge for about a minute or 2 then place under the grill on medium heat for about 15 to 25 minutes or till well done

Serve immediately; enjoy your frittata on its own or with some salad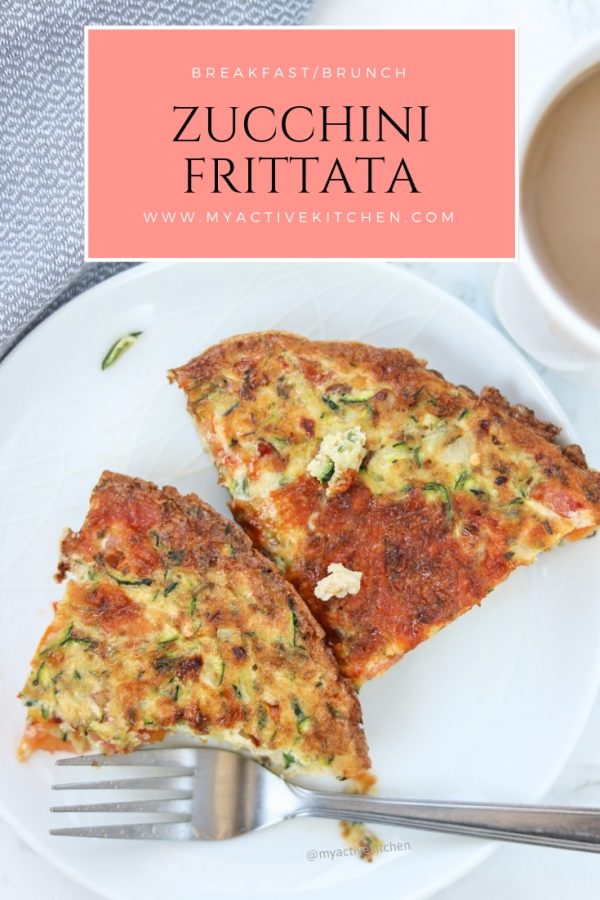 Other breakfast recipe you might love