This semolina pancake would make a great addition to your breakfast list. I have made this pancake without yeast and that is the only thing that sets it apart from Moroccan Beghrir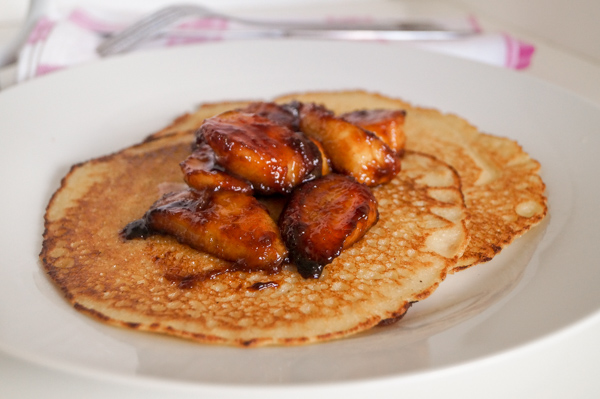 Semolina Pancake
Whilst growing up, I remember my mum making pancakes for us with corn flour. Truth be told, it is one of the best pancakes I have ever eaten. It has a taste I can't really describe but it is divine.
Recently, I was looking for what to cook for breakfast and pancake came to mind. I thought of the closest thing to corn flour and I decided to use semolina powder. They are quite similar if you ask me.
Off to make my pancakes; as I opened the fridge to get the milk, I found out I had used it all up so I checked in the pantry for a new one and the first thing that caught my attention was coconut milk. I asked myself, what harm would coconut milk do to my pancake other than to make it yummy? To make this recipe dairy free, I added coconut milk instead of my usual dairy milk. This pancake was paired with some delicious caramelised banana because I can eat my cake and have it. Hahaha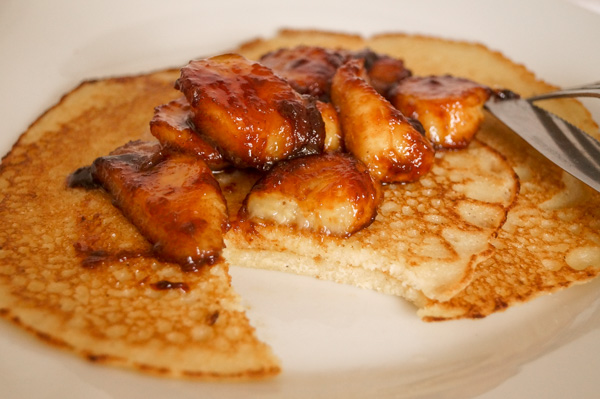 Ingredients
250g semolina flour
500-600g mixture of coconut milk and water
2-3 eggs (I am not a big fan of eggs in pancakes so I used 2)
2-4tbsp Sugar
½tsp salt
1tbsp baking powder
Nutmeg
Cayenne pepper
Little oil for frying
1tsp ginger powder (optional)
For caramelised banana
1-2 bananas
1tbsp honey
Cinnamon
1-1.5tbsp butter
How to make semolina pancake
Mix all the dry ingredients together in a bowl, add eggs and whisk in the milk to form a batter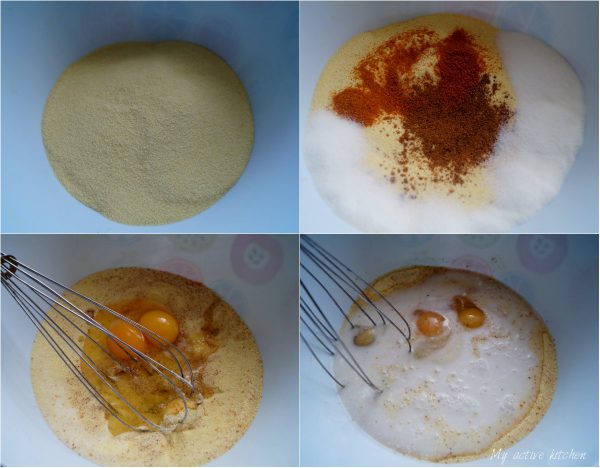 Place a frying pan on medium heat, add very little oil (½ -1tbsp) swirl around the pan, with a ladle, scoop the batter into the pan and leave to cook for about a minute or two. Flip pancake to the other side and cook for the same minutes
Repeat this process till you have exhausted the whole batter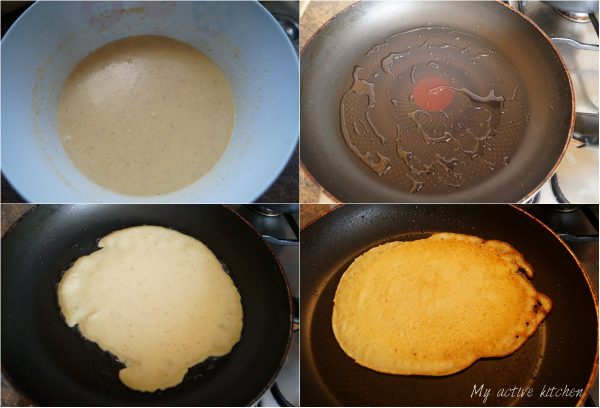 Cover pancake with a foil paper and place in a cool place, this is just to keep it warm
How to make caramelised banana
this is optional but it is really cool and makes the breakfast special. It takes the pancake from plain to exotic.
Peel and slice banana to smaller bits
Place a pan on medium high heat, add butter, allow it to melt and heat for a minute.
Add honey and the banana (sprinkle banana with cinnamon before adding to the pan) the mixture should be changing colour by now, swirl banana around the mixture, flip it to the other side if you have to.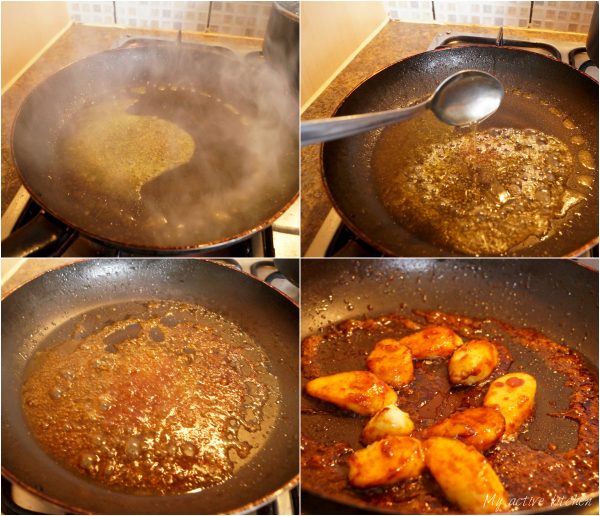 Serve caramelised banana with semolina pancake. I bet you will change your mind about using flour again for pancakes.
Other breakfast recipes you might love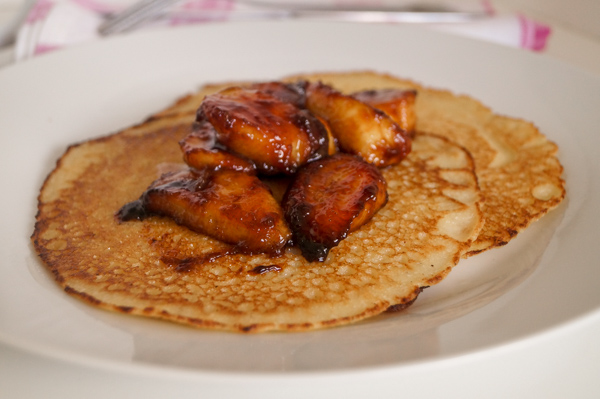 If you made this semolina pancake recipe, don't forget to leave me feedback. Tag me on Instagram and save away to your Pinterest