This easy banana bread and coconut loaf recipe is to die for. The banana bread is super moist and it tastes better than shop-bought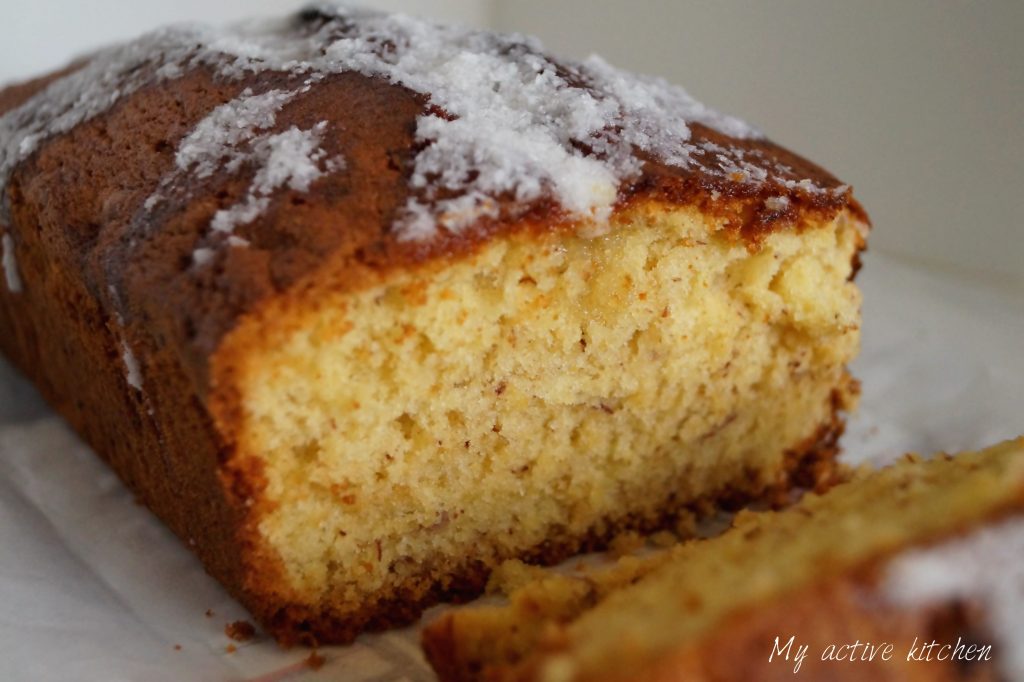 Banana Bread Loaf
My friend and her son visited us sometime before Easter and me, being my naughty self got her to bake with the kids before she left. She couldn't say no and yes it was really fun, the kids loved every bit of it. My daughter and her son were just over the moon and bless her she was really patient with them. One attribute I need to learn (covering my face). 45 minutes after the whole baking class, our yummy cupcakes were ready and trust me to eat more than the kids. God bless my calories. Some days later, I decided to bake again but on my own this time. I later got some help from my daughter when I was taking the pictures for the blog, I had one banana going brown and I thought to put it to good use rather than bin it. Banana-bread time yay! I love anything coconut so I added coconut shavings to the cake just to tweak it a bit.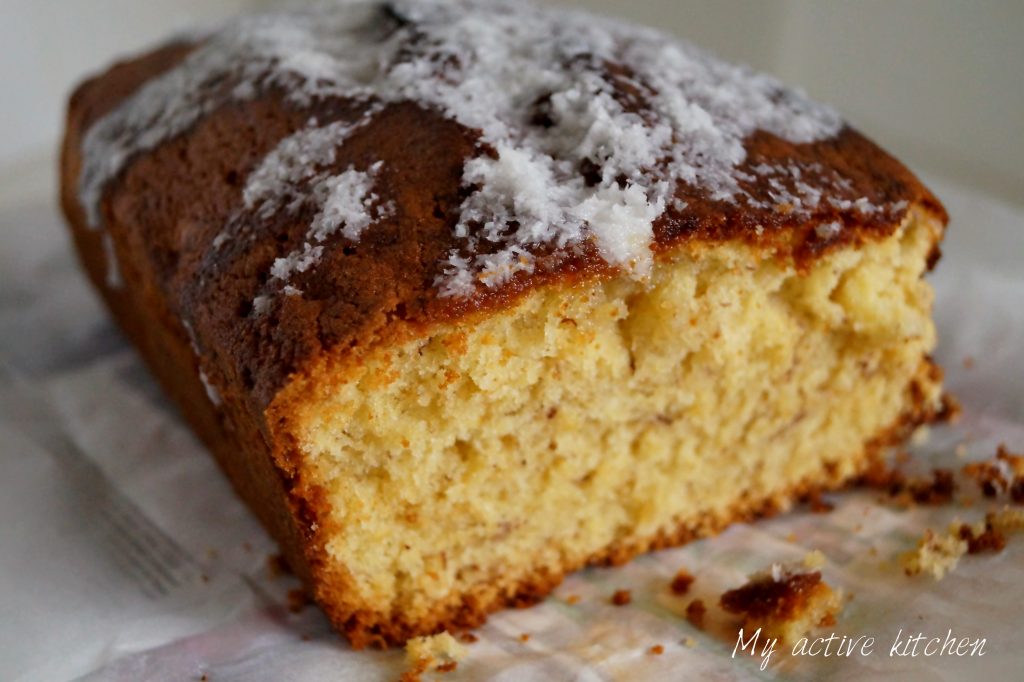 Ingredients
240g self-raising flour
160g caster sugar (ideally you should use 240g of sugar but since I am adding a banana, I could afford to go less on the sugar content in the cake.)
1-2 medium-sized ripe bananas (substitute with a very ripe plantain)
1.5tsp baking powder
2 medium size eggs
2tbsp coconut flakes
240g unsalted butter, at room temperature (more for greasing the pan)
Hand mixer/food processor
Baking Tin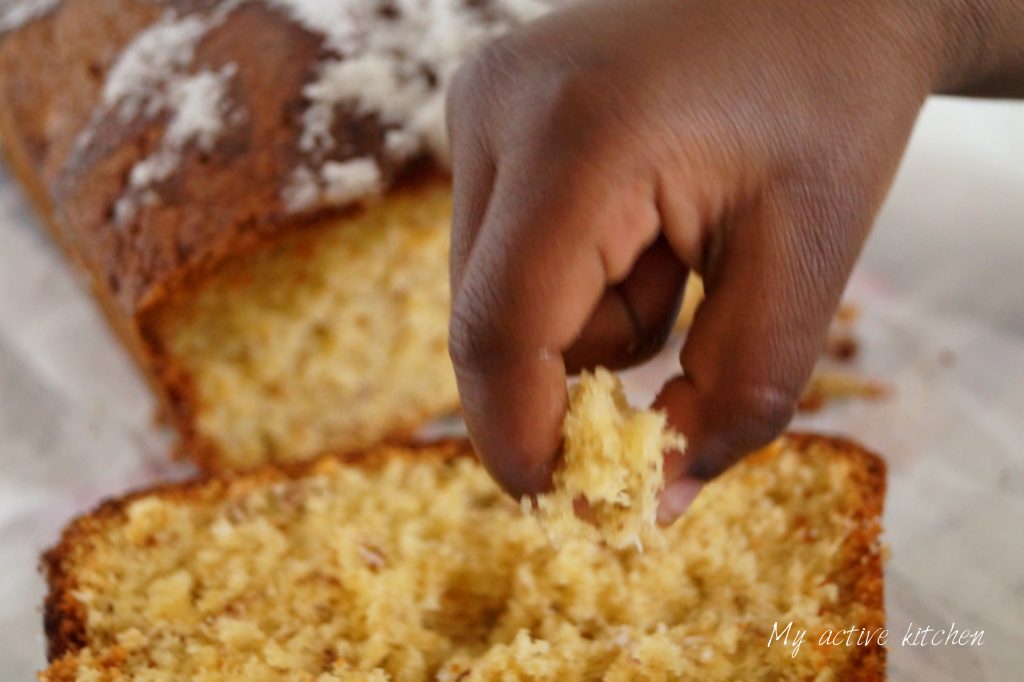 She kept saying, wait a minute mummy...
Prep:
butter the loaf tin and set aside
Preheat the oven at 180 degrees
Mash up the banana and set aside
How to make banana and coconut loaf
In a bowl, add sugar and butter, mix together till all combine and becomes light and fluffy
Add egg one at a time to the butter-sugar mixture and make sure it is well combined before adding another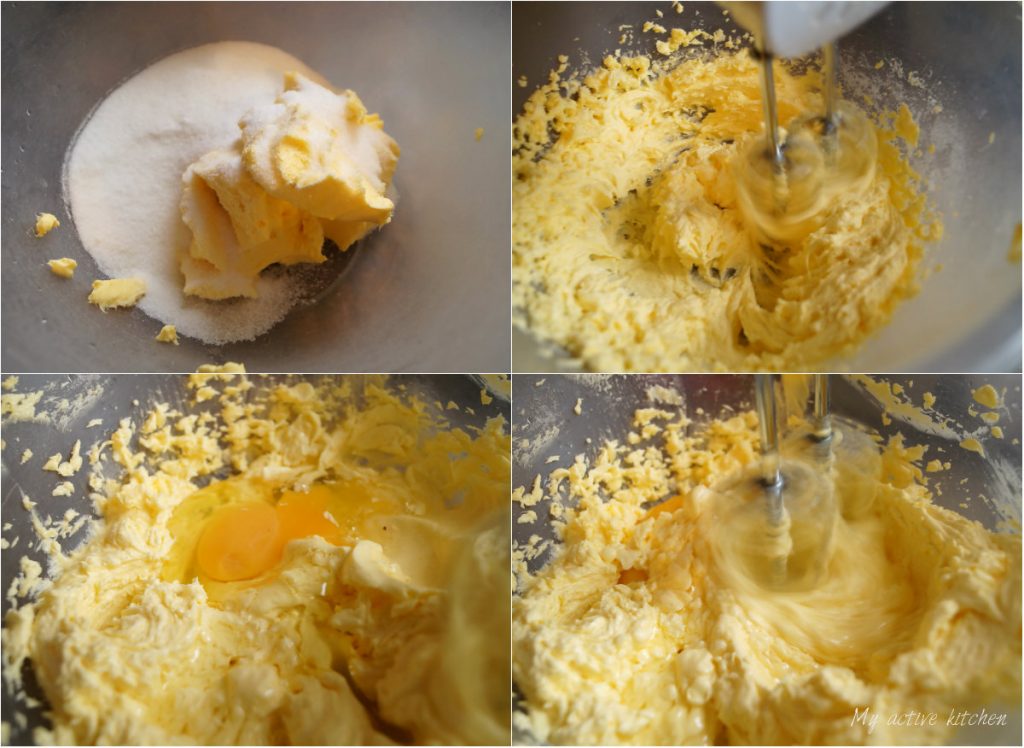 Add flour, baking powder and coconut shavings to the mixture and combine
Lastly, fold mashed banana to the mixture and combine well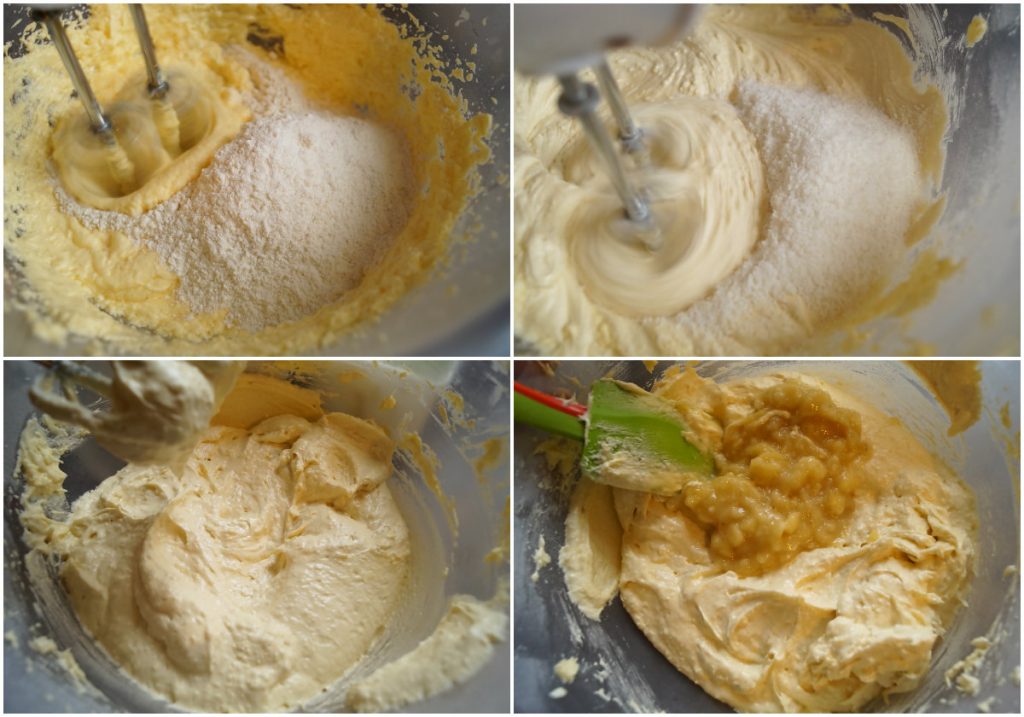 Add the batter to the buttered tin and bake in the oven on 180 degrees for 45 minutes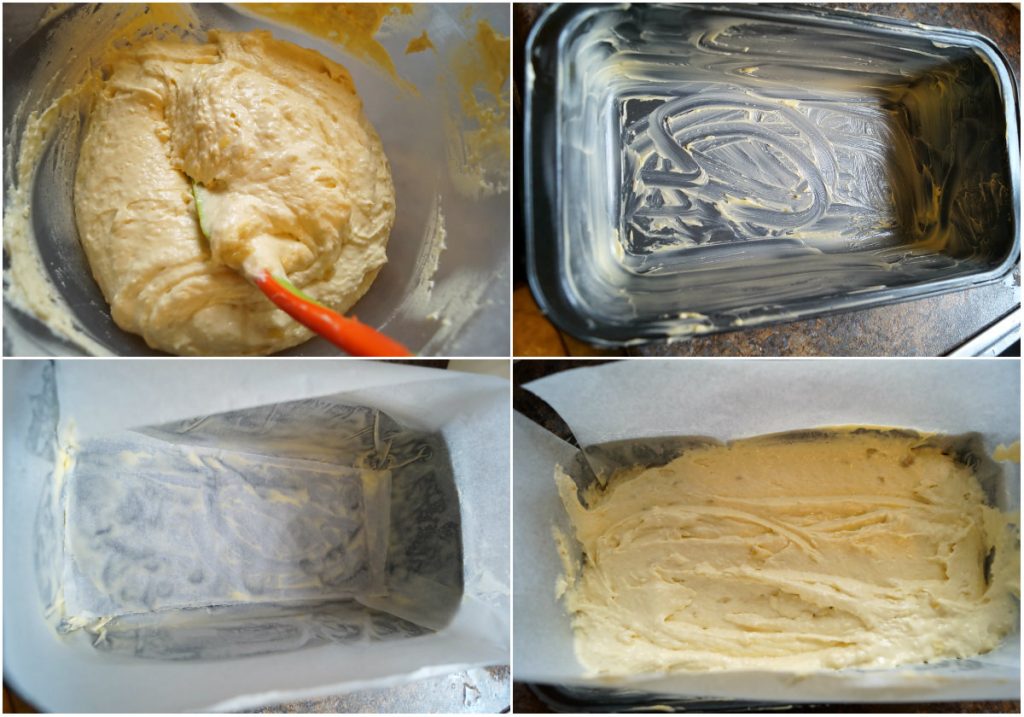 Test the cake with a skewer or toothpick to be sure it is done, if the skewer comes out clean, then the banana bread loaf is done.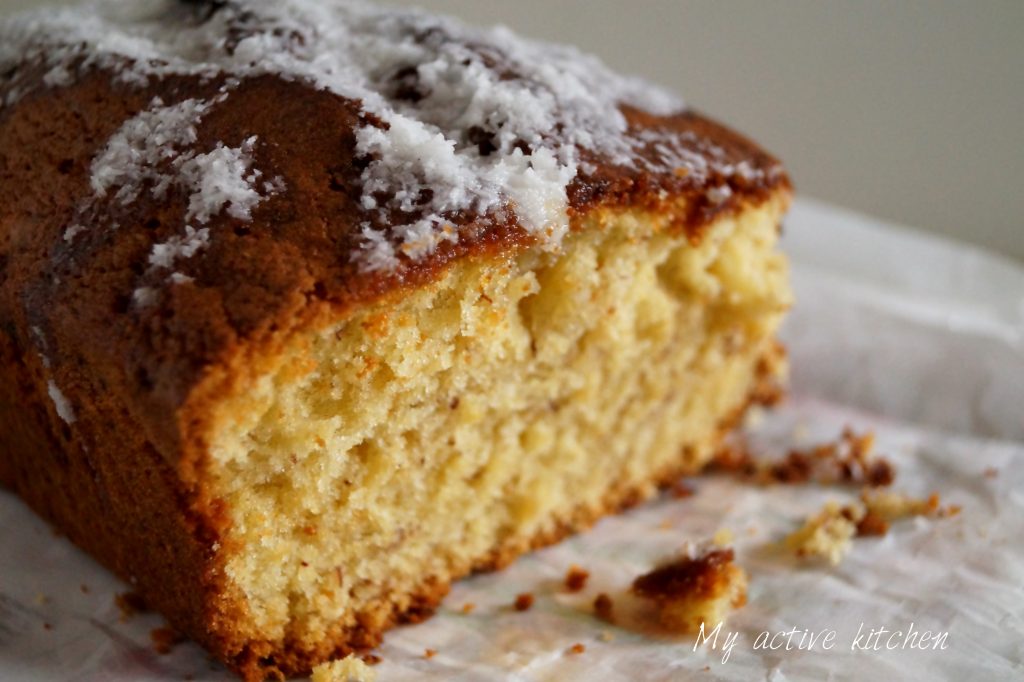 What are you waiting for? make yourself a cup of tea and enjoy your banana bread. You have earned it x
You might love these recipes
If you made this recipe, don't forget to leave me feedback. Tag me @myactivekitchen on Instagram and save away to your Pinterest