Baked Tilapia and sweet potato wedges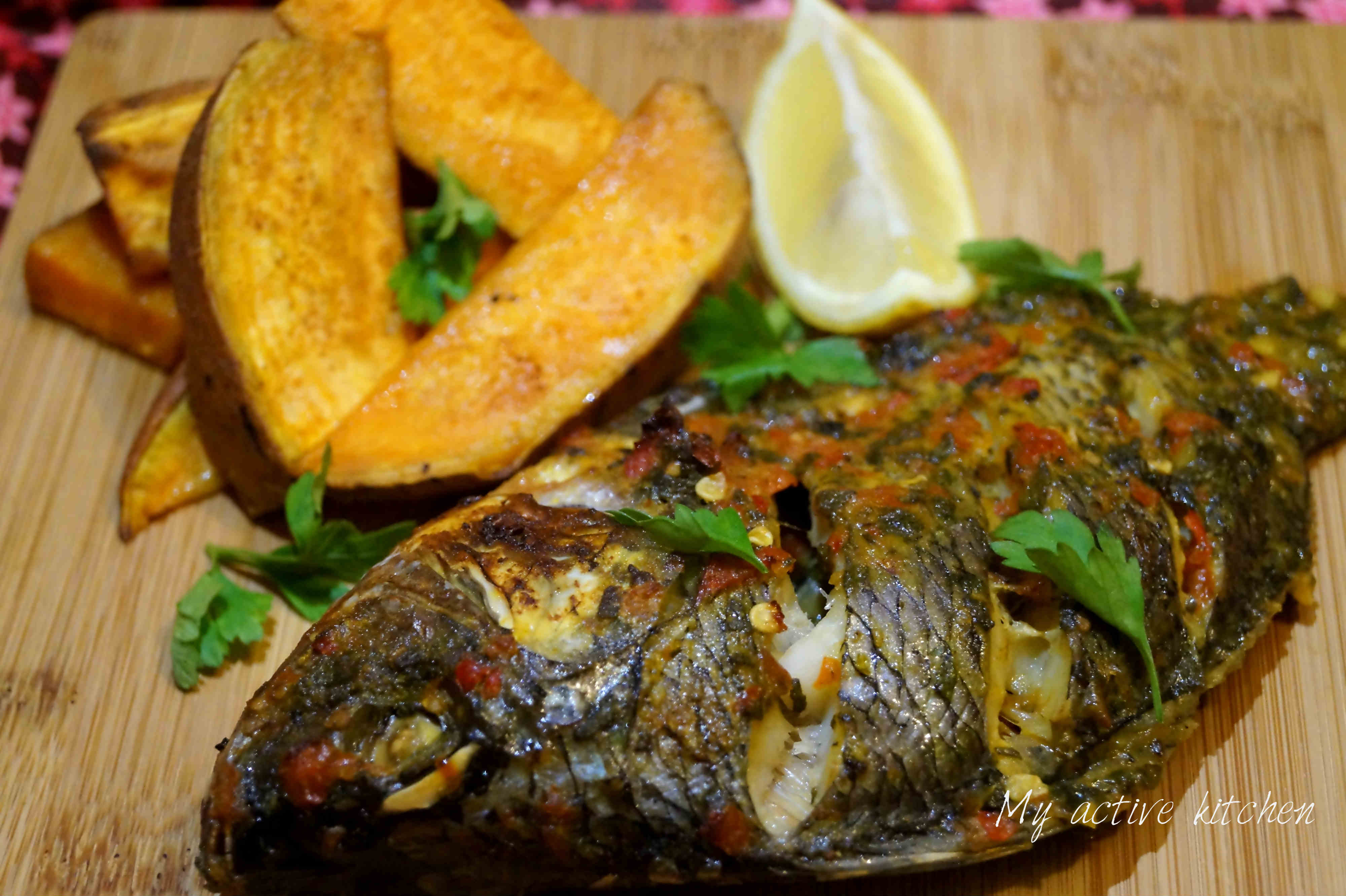 This baked Tilapia and sweet potato wedges is one of the quickest meals you can make after the day's hard job. It requires less or no prepping time, it is healthy and super delish.  The Tilapia fish can be cooked straight away after seasoning as you don't need to marinate it, the sweet potato doesn't need peeling, all you have to do is season well,  put in the oven  and wait to enjoy a stress free meal after a stressful day.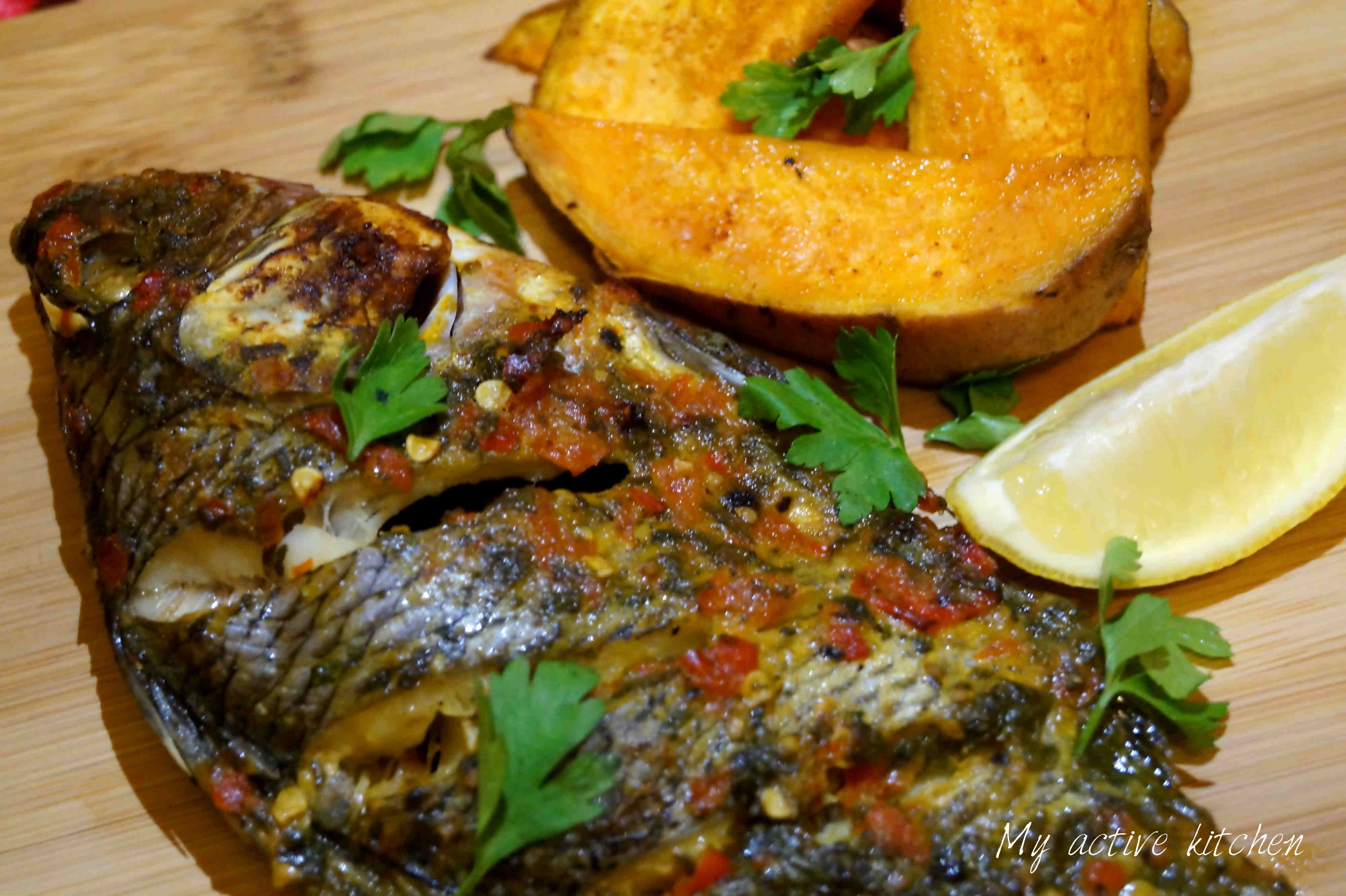 What you will need
2 pieces of tilapia, gutted, cleaned and scored (serves 2)
Bunch of parsley leaves
4 cherry tomatoes
4 sage leaves
Chilli as desired
Salt to taste
1 tsp dried basil
2 tbsp olive oil
Seasoning to taste
6 medium size sweet potatoes
How to make baked Tilapia
Preheat oven at 200⁰
Process parsley leaves, sage, cherry tomatoes and olive oil in the food processor/ blender. Pour into a bowl, add seasoning and salt as desired. (Tweak the recipe as you desire)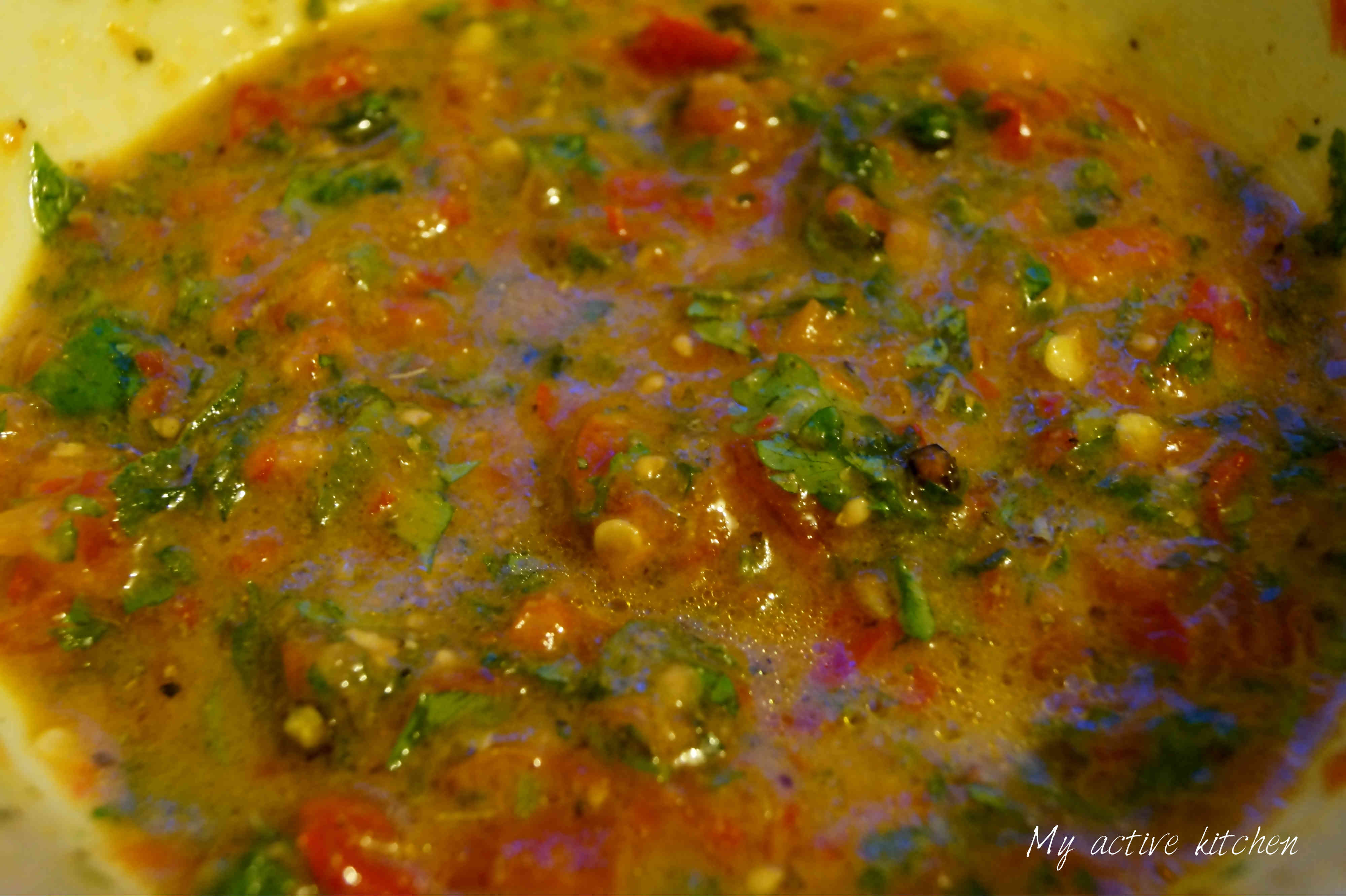 Rub mixture on fish, wrap in foil and set aside.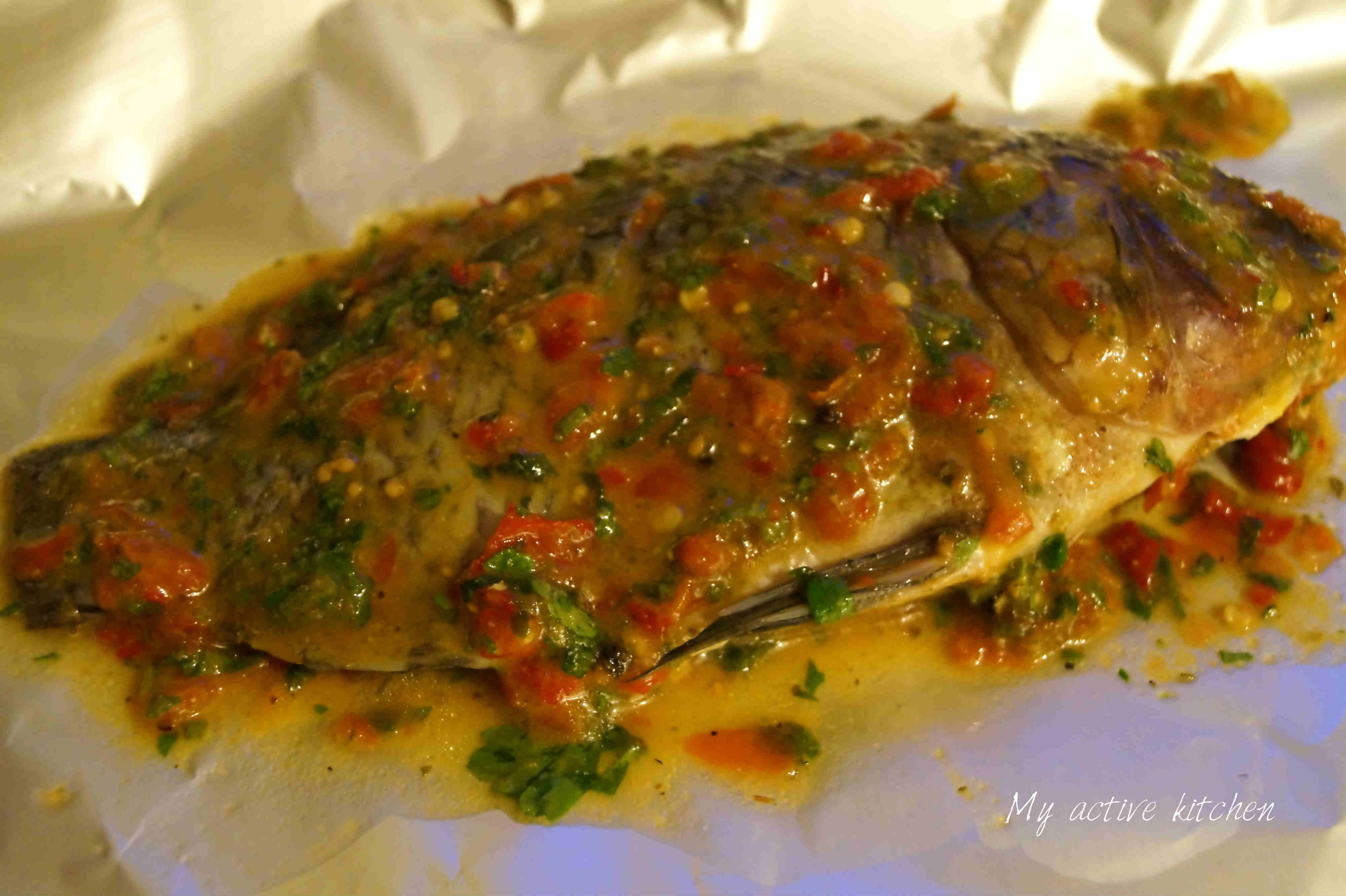 Move on to the sweet potato wedges...
Wash potato clean and pat dry. Cut the potatoes into wedges or chips as you would prefer. Add salt, 1tbsp olive oil, pinch of smoked paprika and toss together till the potato and spices are well combined. Place on a baking tray.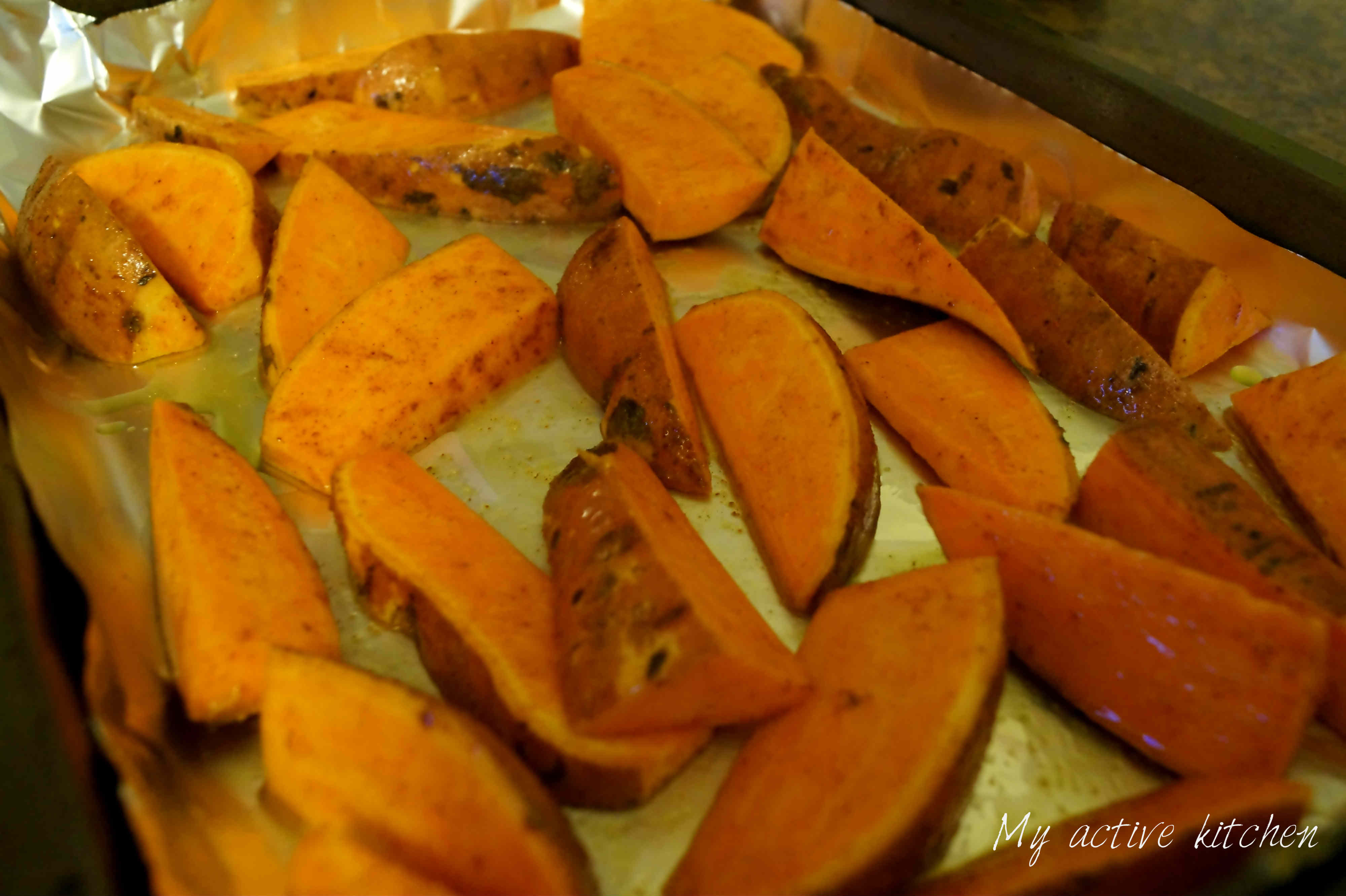 Put fish and potato in the oven and bake on 200⁰ between 30 to 40 minutes.
Remove fish about 10 minutes before it is done, open the foil and put back to oven to dry out the excess moisture.
Plate up and enjoy.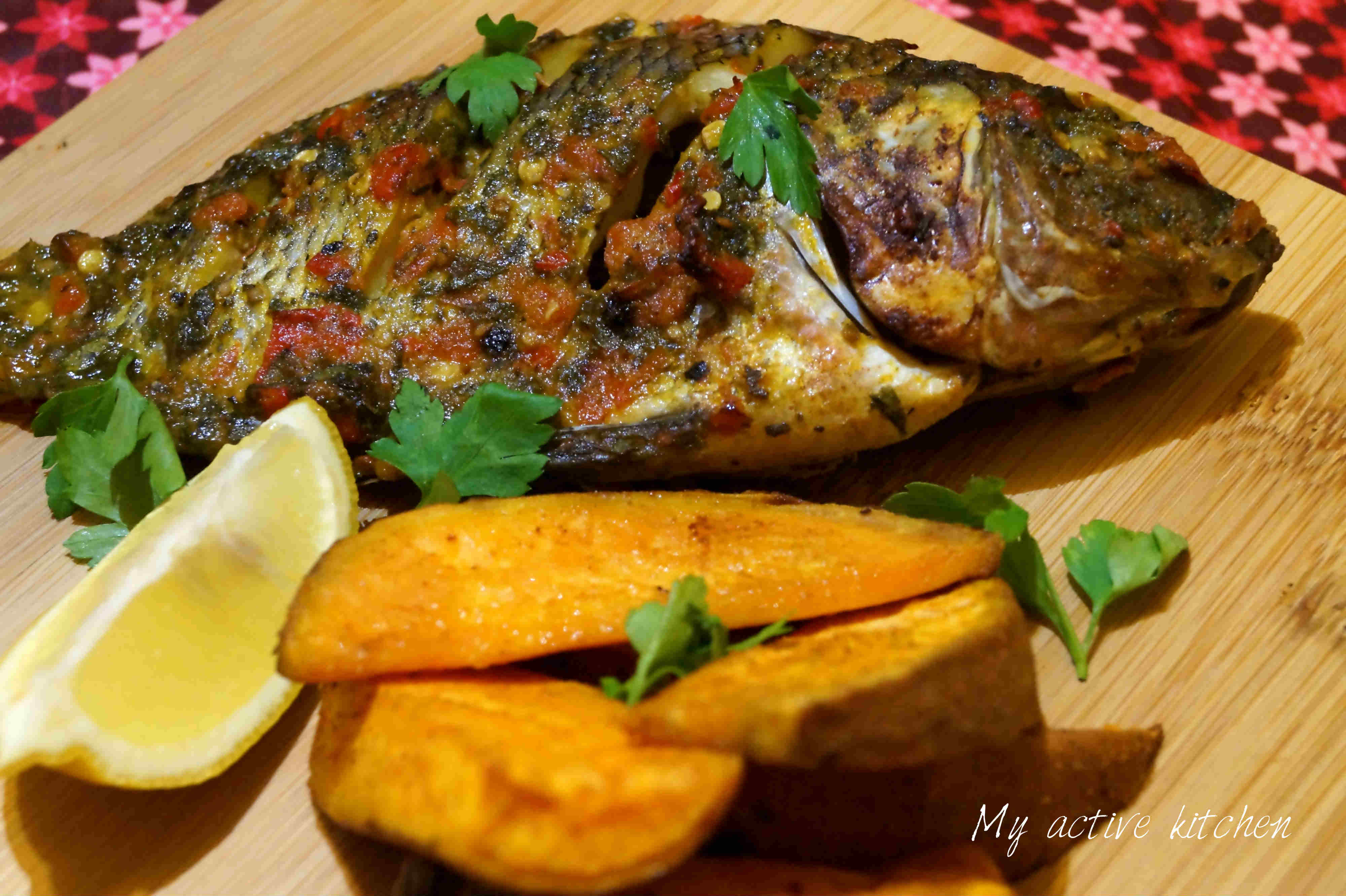 I love reading your comments, don't forget to take a picture of this meal if you try it and tag @myactivekitchen on instagram and facebook.