This Ogbono soup (also called yoyo soup) recipe will change your mind about ogbono soup forever. If you want to learn how to cook ogbono soup with okra, then stay with me on this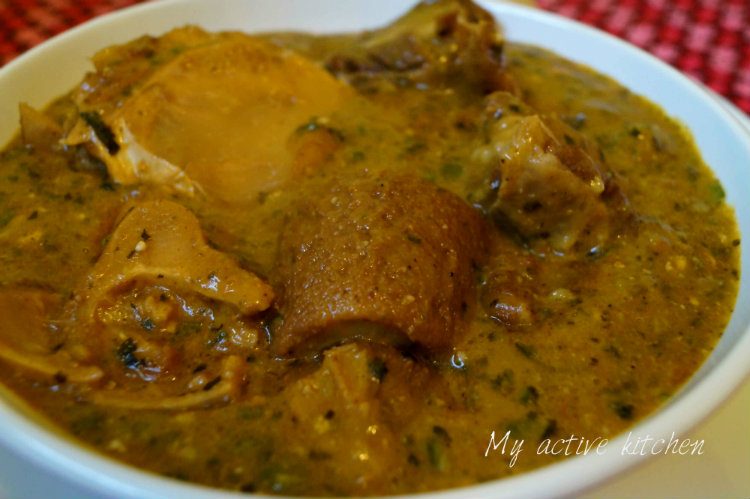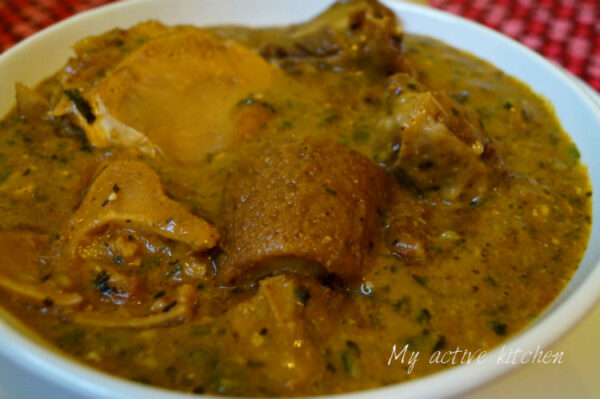 Ogbono Soup (Yoyo soup)
The first time I cook yoyo soup, I invited my dad to mine for lunch. I called him on the phone and I started going on about this new soup I learnt to cook from the TV. He was like your mum is not gonna like that. I told him, trust me she wouldn't mind if she tastes the goodness of this soup. My dad came; I already bought hot fufu to accompany the soup. I trust my dad He doesn't joke with Nigerian soup especially if you mention that it's from the eastern part. (He complains about too much palm oil in Yoruba soups)
When he arrived, I served him this beautifully cooked ogbono soup/ yoyo soup. The first thing he said was it looked like an ibo soup, now he moved to the smell test... he lifted the soup close to his nose and he said, it passed the smell test. I was over the moon. I only spent about 500 Naira making the soup and before my dad left, he paid me in multiple folds. Yoyo soup had been a staple in my house and hubby likes it as well. I will always remain grateful to the day NTA showed the Maggi cook TV. I have forgotten what it is called now (sorry) as it's been a while.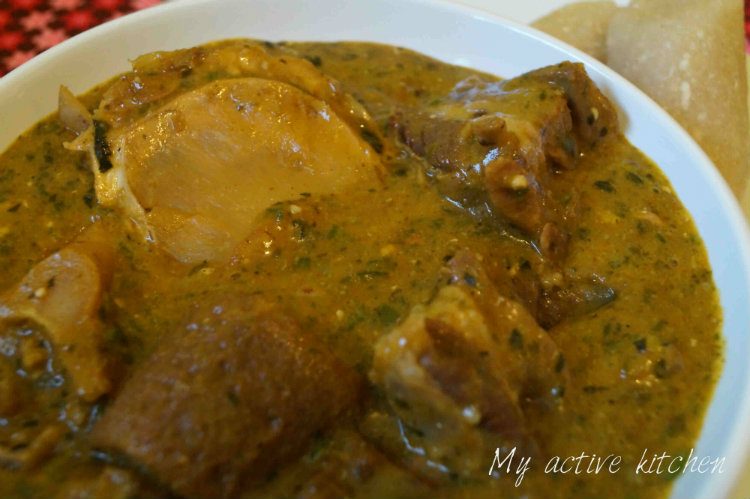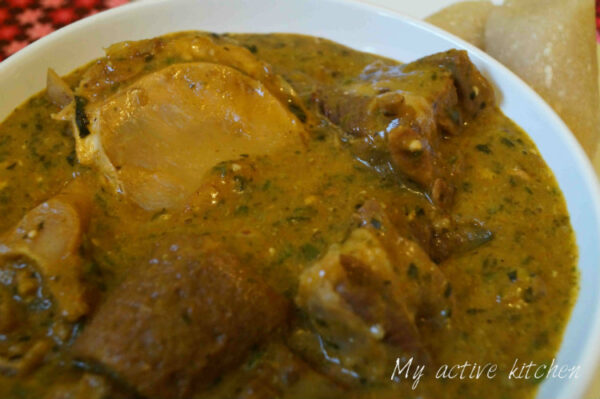 Yoyo soup is simply a medley of three different types of Nigerian draw soup. It contains ogbono, ewedu (jute leaves) and okra. These three ingredients are used to creating this delicious combination you will not forget in a while.
Ingredients (Serves 8-10)
100g ground Ogbono (Apon in Yoruba land)
⅓ cup palm oil (use according to preference)
1 medium/ large Panla head (air dried cod fish) washed
2 tbsp cayenne pepper
4 tbsp ground crayfish
350g chopped/ blended okro
250g chopped ewedu (Jute leaves) I used frozen
350g beef/ goat meat washed
250g assorted meat washed
1 medium size onions
Seasoning cube of choice (I used knorr beef cubes)
Salt to taste


How to make Ogbono Soup with okra and ewedu (Yoyo Soup)
Boil goat meat and Panla until it's tender by adding water, salt, seasoning cubes and onions (please don't use curry or thyme)
Separate the meat and stockfish from the stock and sieve. I like this process as I like my stock clear from froth but if you don't mind using your stock with the bits and bobs in it, feel free to skip this stage and move to the next.
Place a shallow pan on low-medium heat, add the stock with the meat and stockfish.
Add cayenne pepper according to your taste preference
Add palm oil and bring to boil for about 5 minutes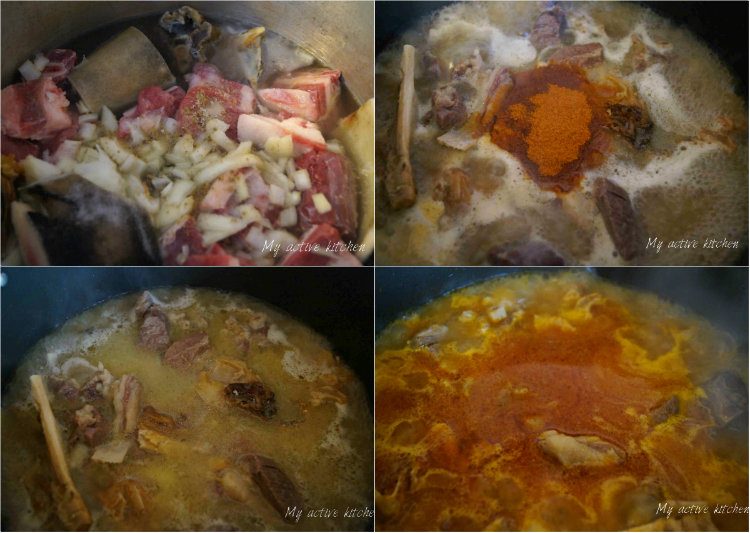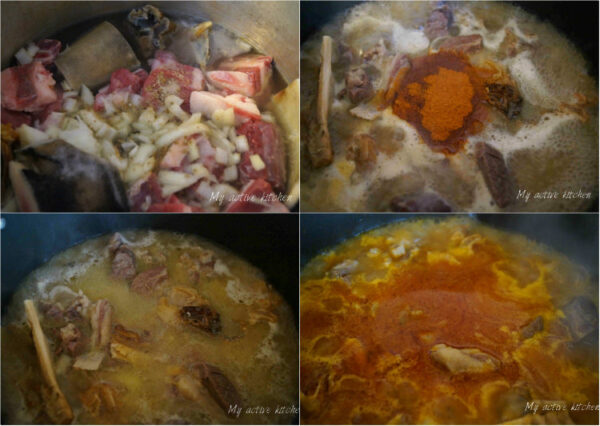 Stir in ground ogbono in bits to the mixture and continue cooking for about 5 – 7 minutes
Add crayfish and season with seasoning cubes. Don't add salt yet because you might not even need to add any to the soup. I reckon if the stock is well seasoned, salt can be skipped in this soup
Continue to cook for about 5 minutes.
Stir in the blended okra and jute leaves (if you are using a fresh/chopped jute leaves, cook the okra and ogbono for another 3 minutes then add the jute leaves as you won't want it to be too soft)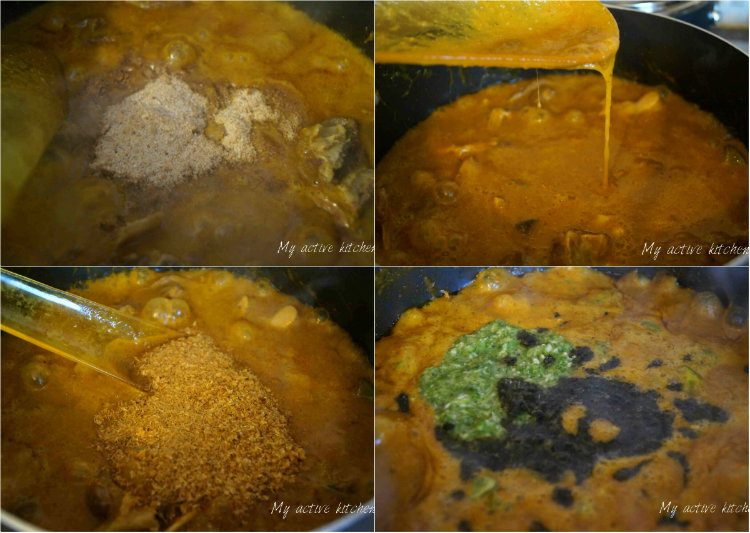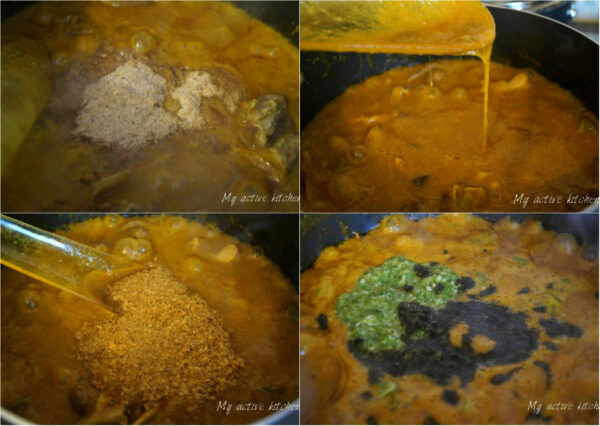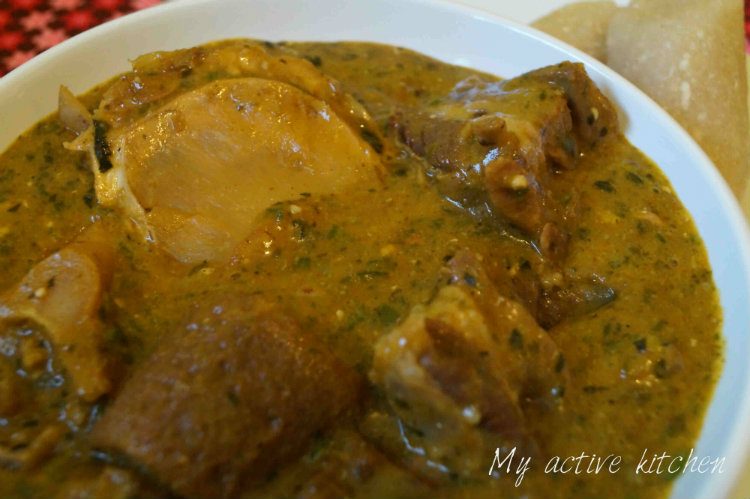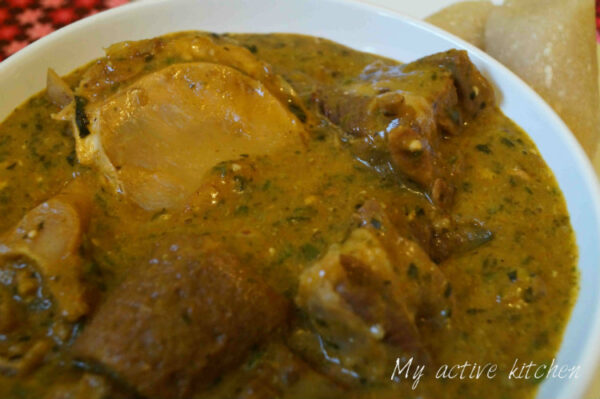 Cook for another 3 to 5 minutes. Turn off the heat and serve with eba or any other swallow of choice. Oh, how I miss fufu...
Thanks for reading and don't forget to leave a comment. Please tag me on Facebook and Instagram @myactivekitchen if you make this ogbono soup/yoyo soup.