what's a good weekend without these juicy and spicy beef kebab? The peppers, onion and the lovely marinate made it all worth it and not forgetting the seasoned fried plantain too... Honestly, you want to bite into this, lol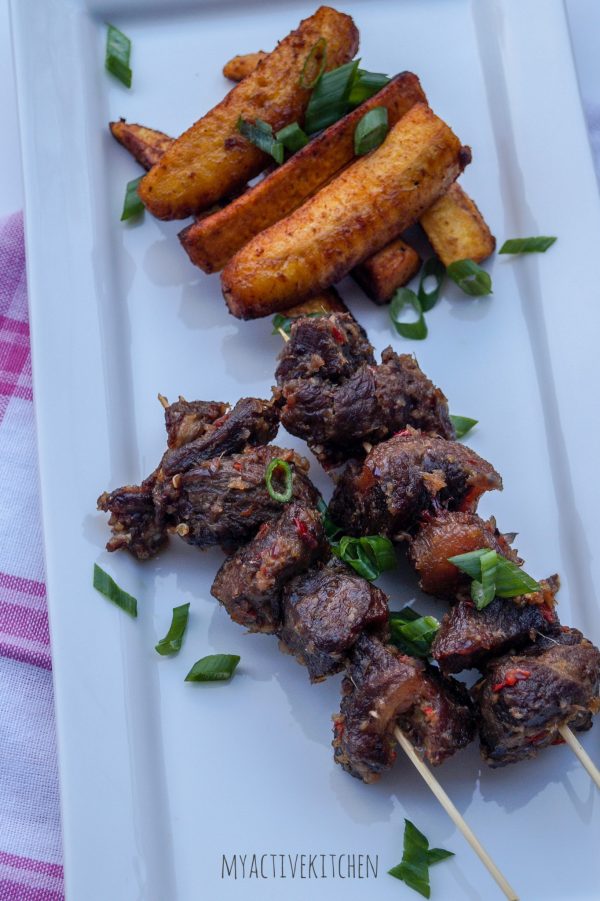 Beef Kebab and Fried Plantain
Happy new month my fellow foodies, I can't believe we are in the second month already. Today's recipe beef  kebab or stick meat could pass for a snack or brunch. Typically, it is eaten in Nigeria as beer-mate after a stressful day, mostly a reward after a long day at work or served at as small chops at parties.
Valentine is around the corner and this beef kebab (stick meat) can grace your table on a date night. It is spicy and full of flavour and would definitely give your man that same feeling he gets when out and about with friends at their cold drinks spot. This is a sure bet of having him at home at those times (wink). Truth be told, this beef kebab is not just about satisfying your man's belly but yours too, it a recipe for the whole family.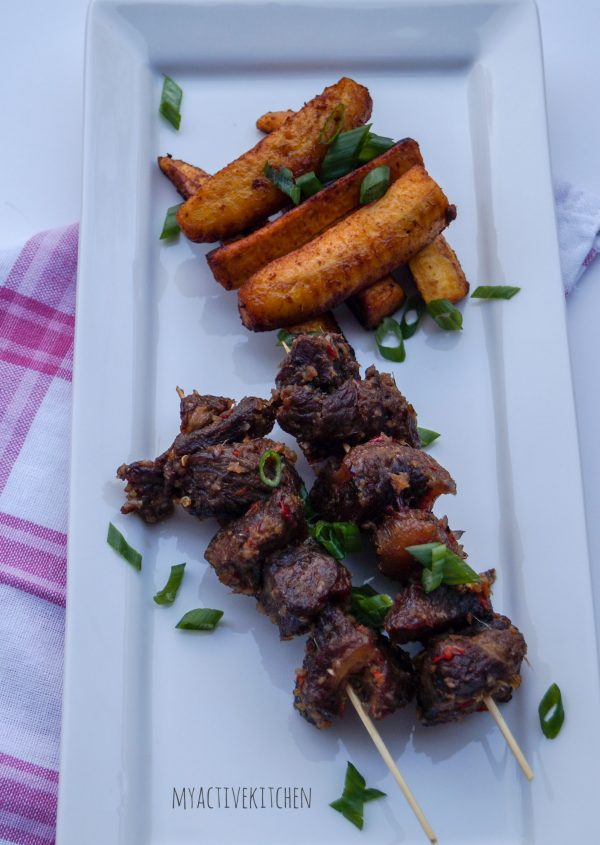 Ingredients (serves 2-3 adults)
600g mixed beef (I used goat meat and beef shoulder)
2 medium-size red onions
1tsp curry powder
1tsp curry thyme
2 seasoning cubes (I used knorr)
2-3 Scotch bonnet chilli
Salt
3 tbsp veg. Oil
2 cubed size Ginger
2-4 cloves garlic
Vegetable oil for frying plantain
How to make beef kebab
Boil meat until tender with 1 seasoning cube, half onion, curry, thyme, ginger, garlic and salt.


Drain meat from stock when done and grill in the oven on high heat till dried/golden brown
Process in a blender/ food processor on pulse one and half onion and scotch bonnet chilli, garlic and ginger if using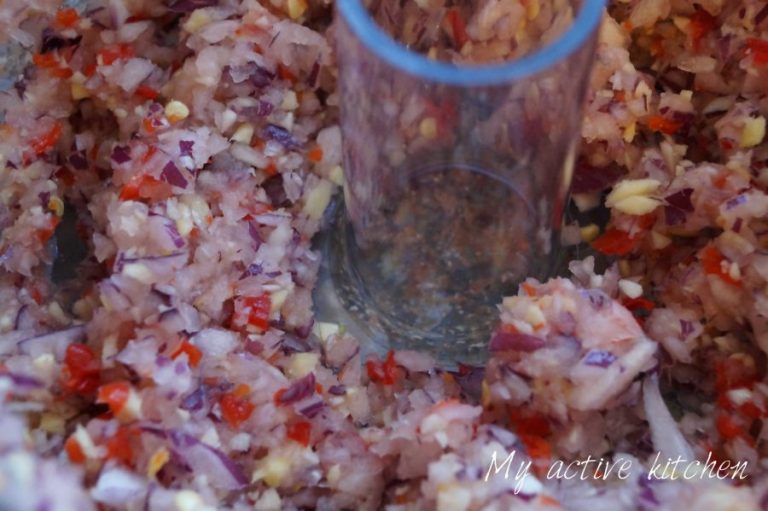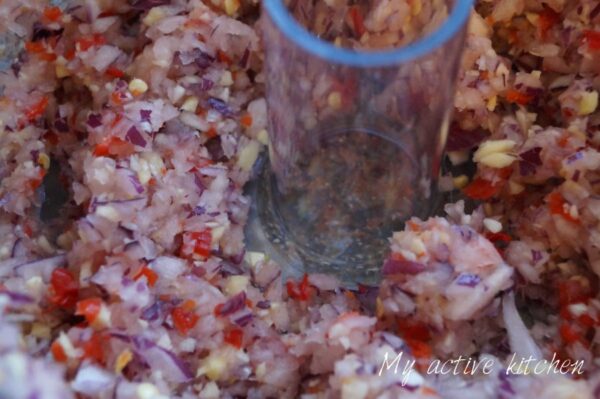 On a medium heat, add vegetable oil to a wok/ shallow pan
Add blended onion and chilli to hot oil and stir (keep the heat on a low medium, burnt onion taste can be quite bitter)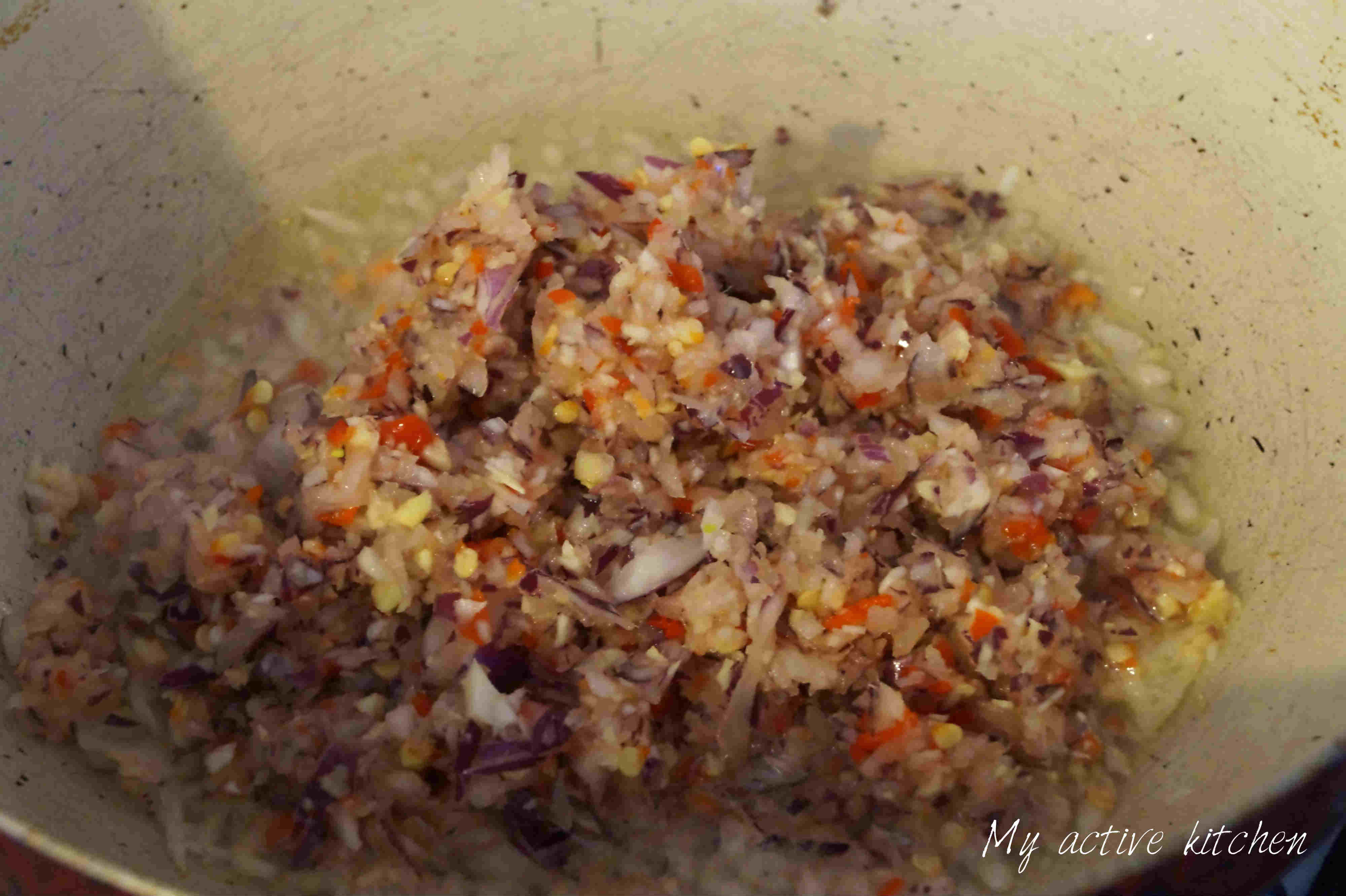 Add grilled cubed beef
Add seasoning and salt according to taste/preference
Stir until all is well combined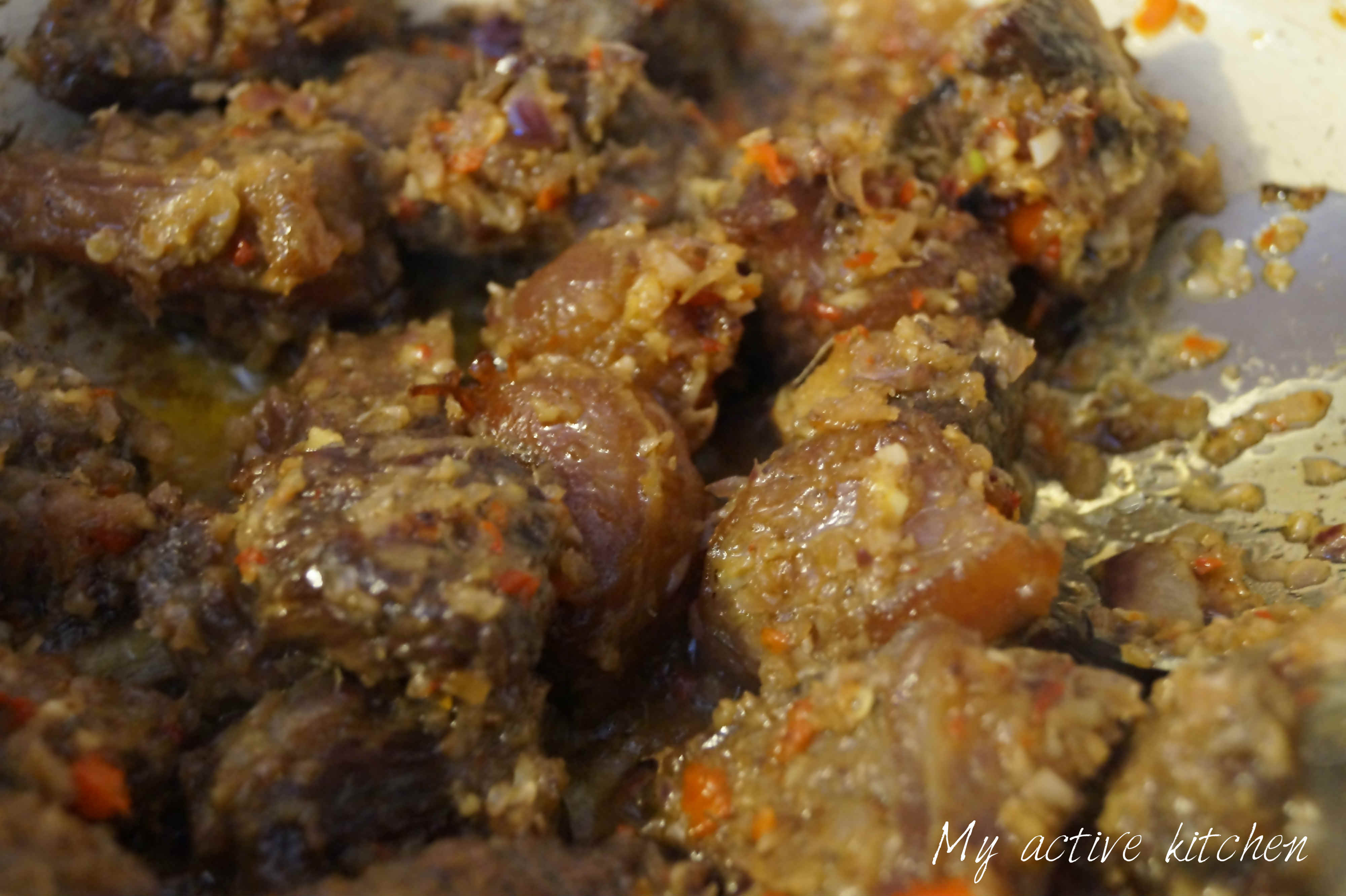 Serve with fried plantain
How to fry plantain
Peel plantain and slice into desired thickness (I seasoned with pinch of salt, ginger and cayenne pepper)
On a medium heat, place a frying pan, Pour about 500ml vegetable
Carefully put plantain one at a time in the hot oil until but do not overcrowd the frying pan.
Fry until golden brown
Turn plantain to the other side to ensure both sides are cooked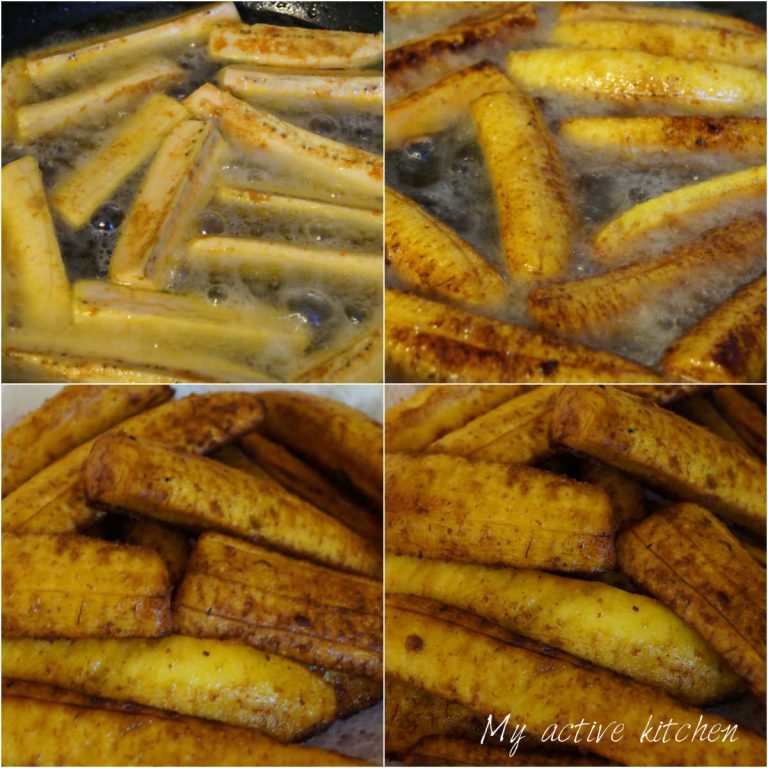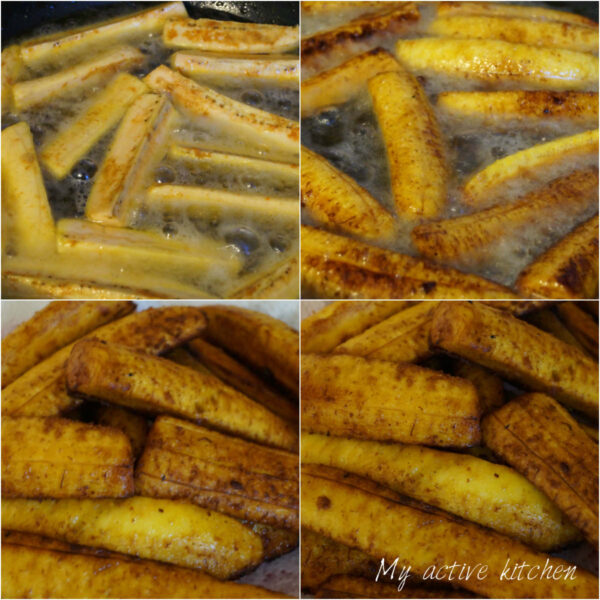 Other Nigerian small chops recipes you might love
Spicy Mixed Beef Kebab and Plantain...
Author:
Prep time:
Cook time:
Total time:
these beef kekabs or (stick meat as called in Nigeria) are well marinated with simple spices, grilled to perfection then tossed in some yummy peppers then skewered.
Ingredients
600g mixed beef (I used goat meat and beef shoulder)
2 medium size red onions
1tsp curry powder
1tsp curry thyme
2 seasoning cubes (I used knorr)
2-3 Scotch bonnet chilli
Salt
3 tbsp veg. Oil
2 cubed size Ginger
2-4 cloves garlic
Vegetable oil for frying plantain
Instructions
Boil meat until tender with 1 seasoning cube, half onion, curry, thyme, ginger, garlic and salt.Drain meat from stock when done and grill in the oven on high heat till dried/golden brown
Process in a blender/ food processor on pulse one and half onion and scotch bonnet chilli, garlic and ginger if using
On a medium heat, add vegetable oil to a wok/ shallow pan
Add blended onion and chilli to hot oil and stir (keep the heat on a low medium, burnt onion taste can be quite bitter)
Add grilled cubed beef
Add seasoning and salt according to taste/preference
Stir until all is well combined
Serve with fried plantain