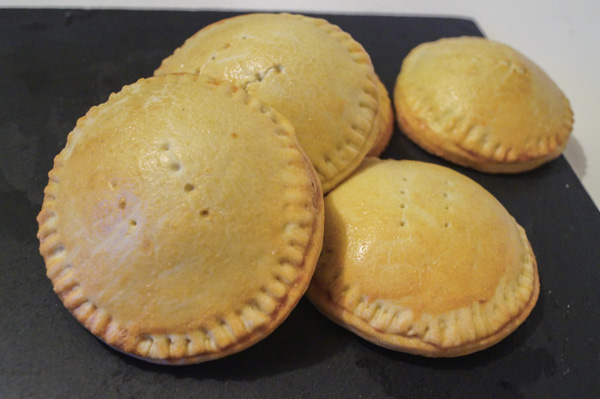 Nigerian Fish Pie
I made these Nigerian fish pies today with my little one. It is easy and fun to make, there was a bit of mess involved because of the help I had from Her Royal Highness which I found a way around in the end.
I cleared up a separate workspace and placed her own little baking items there; that did the magic. I was able to concentrate on making the fish pies. It is yummy, Nigerian fish pie can be served as a main meal and good as a snack too.
This pie can be served as an alternative to fish roll. In my opinion, this is healthier compared to fish roll.
Ingredients for buttery shortcrust pastry
450g plain flour
225g butter/margarine
Salt
Water
1tbsp sugar (optional)
Ingredients for fish pie filling
1 fresh mackerel fish, gutted and cleaned
1tsp curry
1tsp thyme
1tsp mixed herbs
1tbsp dried parsley
Chilli
Seasoning
1 small onion
1 cubed size fresh ginger, grated (optional)
1 large egg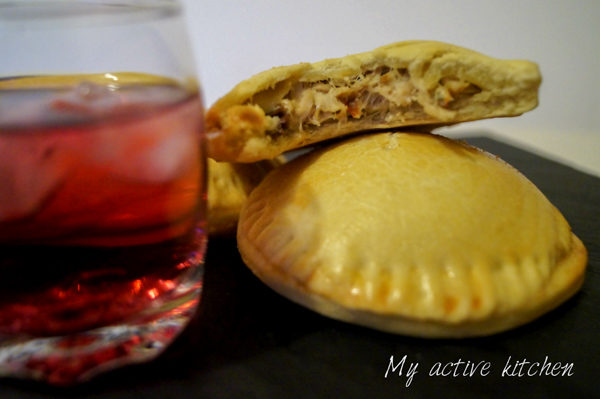 How to make  shortcrust pastry
Part a: in a shallow bowl, add flour, salt, sugar and butter
Rub together till all turn to crumbs

Add 6 tbsp of water and mix till all is combined. If the dough still needs water, add a tablespoon of water at a time till you get a well-combined dough like in pix5
Set dough aside for 30 minutes in the fridge then move on to preparing the fish filling
How to make Nigerian fish pie filling
Part b: place a small shallow pan on medium heat, add fish then spice with curry, thyme, mixed herbs, salt, seasoning, chopped onions and water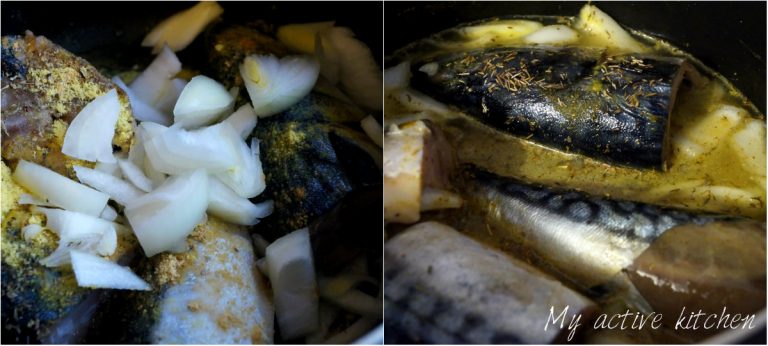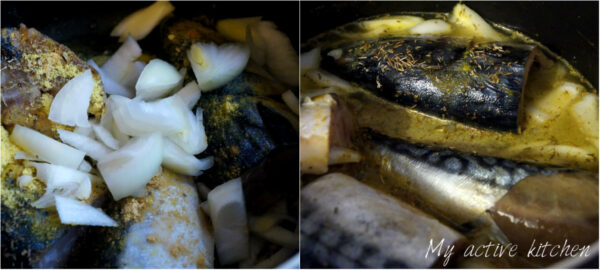 Bring to boil for about 10 minutes
Turn off the heat after 10 minutes and allow cooling down.
Separate fish from stock. In a separate bowl/plate de-bone fish and flake, in another separate bowl, add 6-8 tbsp of stock, add 1tsp of flour, fresh ginger, chilli flakes, parsley and mix together. Don't forget to check for salt and seasoning at this stage. I didn't add any more as the fish was well seasoned.

Mix the flaked fish to stock mixture and set aside.
Making the pie
Preheat oven at 180⁰C
Break 1 egg into a bowl, whisk and set aside
Sprinkle a bit of flour on a plain, clean surface/worktop
Divide dough into 3 or 4 places and roll out flat (rectangle) using a rolling pin
Place a circle cutter on the flat dough and cut out into how many circles you can get. Repeat this process with the rest of the dough
You will need 2 cut out circle dough for one pie
Add fish filling to one cut out dough, on the second dough, brush with whisked egg and also the edge of the filled pastry.
Use the dough that has got no filling to cover the one with filling and close edge by pressing down with the tip of a fork


Repeat this process for the rest of the fish filling and pastry
After you have completely filled the pastry, egg wash the top and pinch with a fork
Place in the oven for 30 minutes at 200⁰, 180⁰ if using a fan oven.
Serve warm or cold
Don't forget to subscribe, like my active kitchen on facebook and follow on Instagram @myactivekitchen. x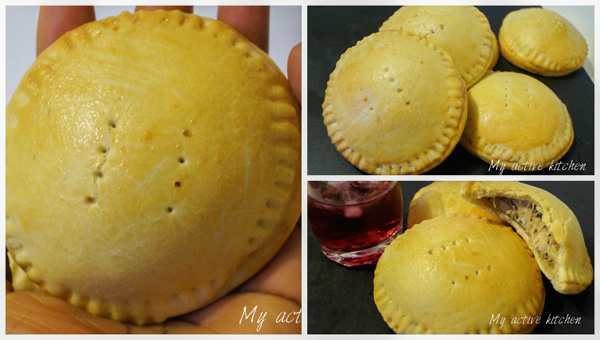 Other Nigerian snacks you will love