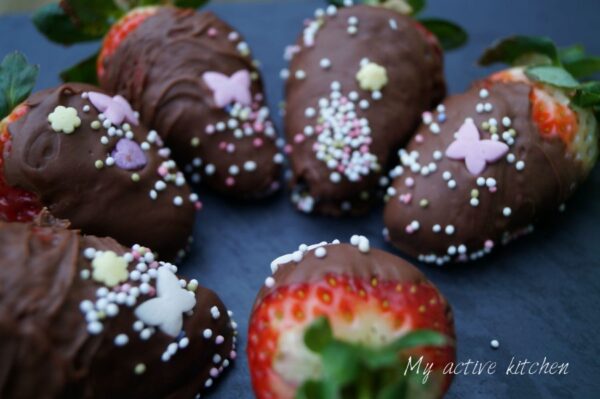 Nigerian government have messed up valentine for all hard life baes..lol well you've got no excuse now but to make valentine happen for your loved ones. you dont have to spend heavily on gifts and you dont buy true love with gift either. be yourself, keep calm and eat some chocolate dipped strawberry.
here is a quick recipe to wow bae this valentine... I know I always say quickest meal for most of my recipes but trust me, this one is the quickest ever and it is worthwhile too. if you dont have strawberries, feel free to use any fruits of your choice.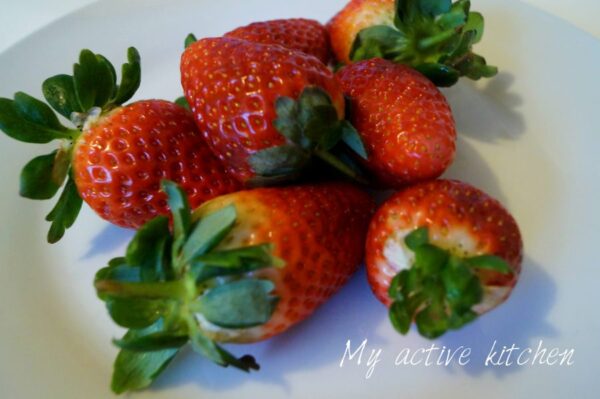 what you will need
serves 2
strawberries
350g milk chocolate
sugar sprinkles (optional)
method
Rinse and pat strawberries dry
Break chocolate into a microwavable bowl and microwave for 1 minute. stir chocolate till its completely melted


hold the stalk and dip strawberry into the chocolate, swirl till completely covered. dip one strawberry at a time
place dipped strawberry on a baking sheet, repeat process for the rest of the strawberries once you are done, place the in the fridge for about 30 minutes.
Thank me later.