Last Updated on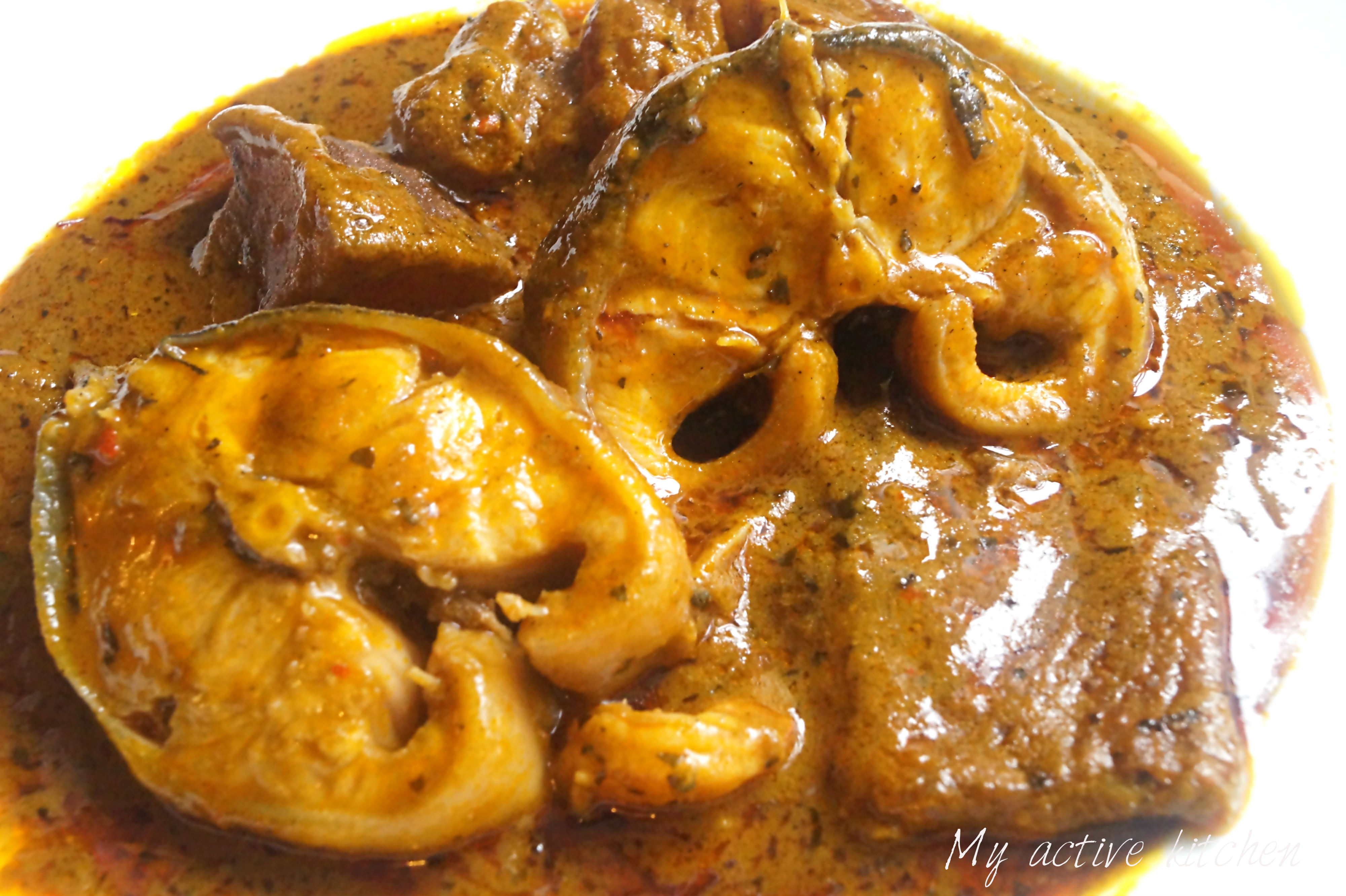 The first time I ever tasted Banga soup was with my dad in Lagos. We were at this restaurant and he ordered Banga soup. I started interrogating him immediately, what is Banga soup? What is it made of etc? My dad just told me, 'IYA', calm down, you will see it when they serve us! When they served him his soup, it was in a clay pot.  You need to see the look on my face that day.  What!!! My dad was so excited eating his food and he urged me to try it. I'm not going to lie now, I didn't really understand the soup at all and that kind of put me off it somehow. Fast forward 5 years later and thanks to the blog, I found myself cooking Banga soup. The experience was second to none, I was singing, cooking and some point did Fadila's dance.lol
Banga soup is now very easy to cook thanks to ready-made palm nut fruit. Getting banga spice can be difficult if you are living outside Nigeria but my friend, Karo said you can make it without the spice and you can add a little 'something' which I won't be sharing just yet. I'm going to be cooking it her way too soon.
This soup is widely appreciated and eaten all over Africa, but Nigerians are very particular about their own and what goes into it. Follow me as I take you to Niger Delta in Nigeria to enjoy this beautiful delicacy. Trust me this will make you dance Fadila's dance.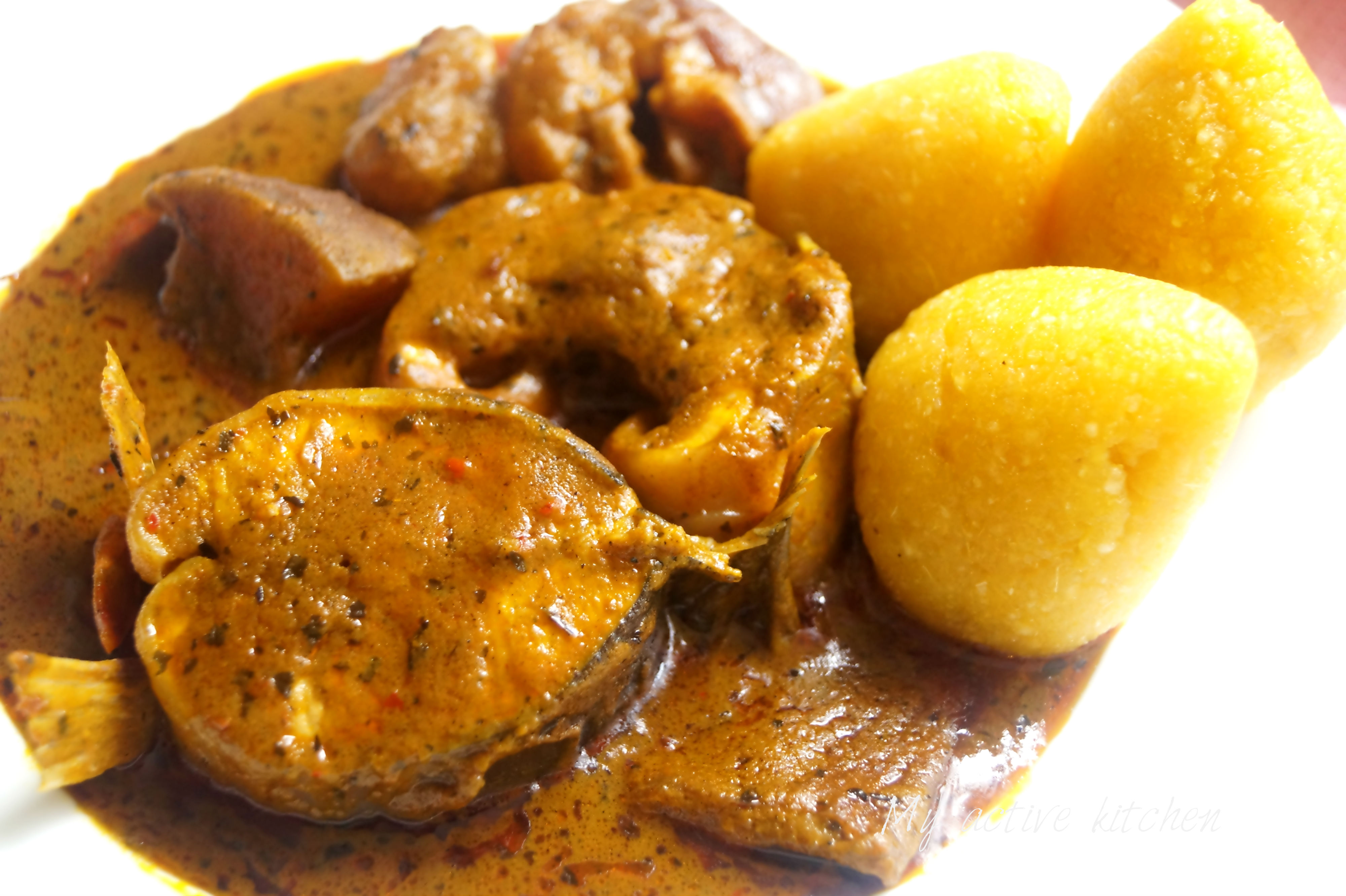 Ingredients
800g palm fruit concentrate
1tbsp banga spice (you can buy ready mix or simply make your own by blending Ataiko and Irugeje in a dry mill)
2 -2.5tbsp Beletete leaves
1 Oburunbebe stick (please don't laugh when you see the size of my stick, that is what happens if you live outside Nigeria)
1-2 medium size fresh catfish, washed, gutted and cut into pieces.
Assorted beef (I used shaki, ponmo and cow-leg)
Fresh Shrimps
Dried prawns
2-3 scotch bonnet, blended
2-3 medium size dried cod (panla)
Periwinkle (optional)
Seasoning cubes
Salt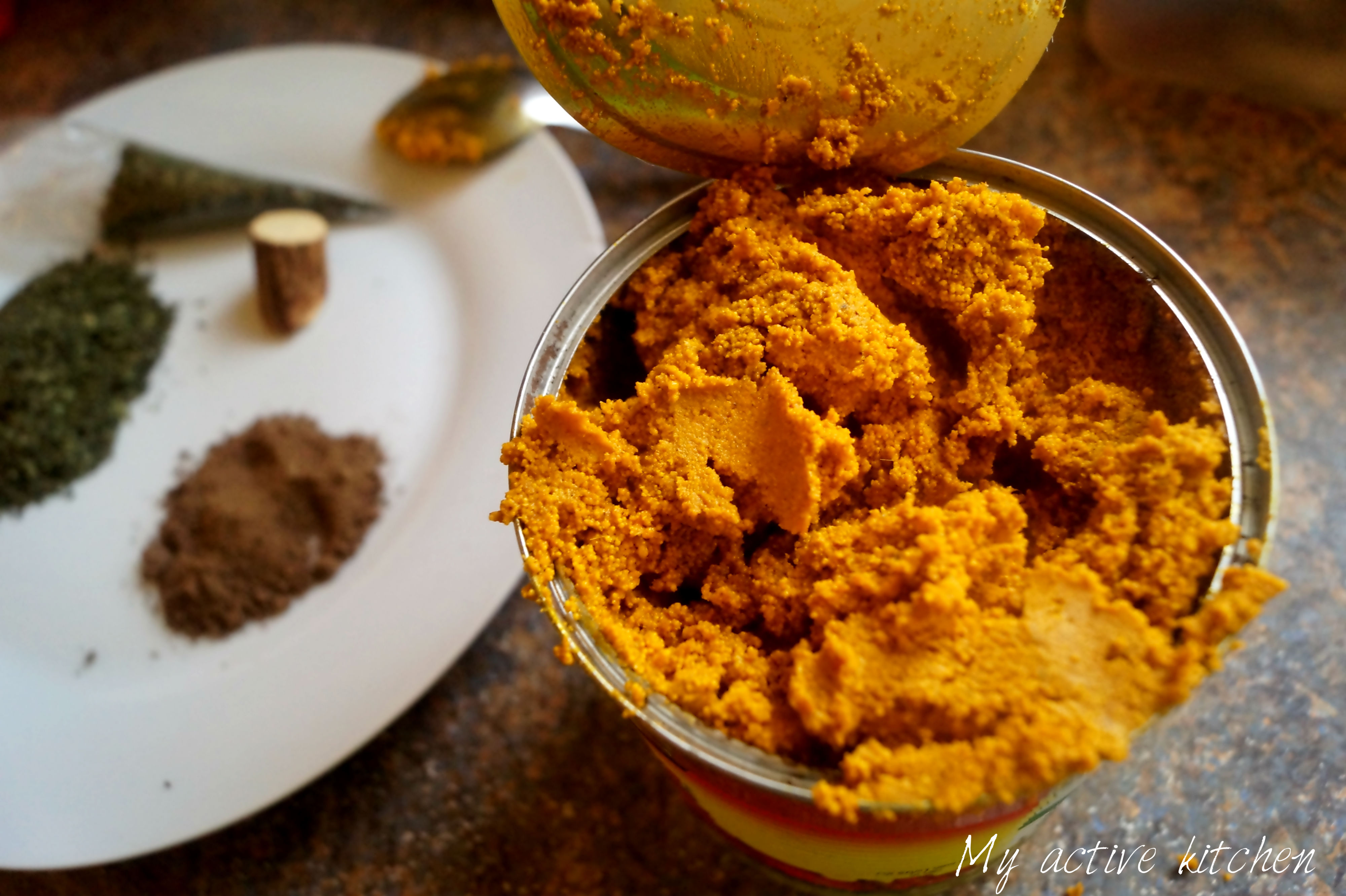 How to cook Banga soup
Season assorted beef and dried fish with salt, onions, seasoning cubes, add water and bring to boil till tender. (Separate meat from stock and reserve stock)
Place your pan on medium heat, add palm nut fruit and dilute with warm water double of the amount of palm fruit used. I used 800g of palm nut so I added 1.6Kg of water to the pan. You can add any tough beef at this point, this will help soften it more and the flavour infused as well
Stir till well combined and bring to boil for 20-30 minutes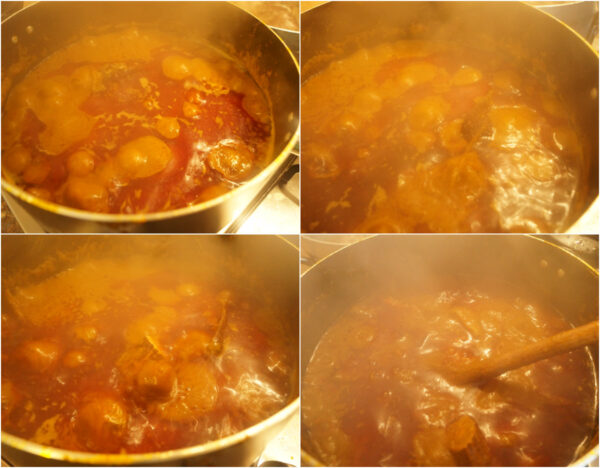 At this point, you will see the palm fruit extract bubbling and the oil starting to  float on top
Add blended scotch bonnet, assorted beef and cook for another 10-15 minutes
Add Banga spice, oburunbebe stick, dried shrimps and cook for another 10 minutes. The Banga spice adds a very rich aroma to the soup and you can just smell it. Check for salt and seasoning, dilute the soup with reserved stock if it is too thick. (Stir in between to avoid soup sticking to the bottom of the pan)

 

I left my fresh fish till the tail end of my cooking because it doesn't take time to cook at all.
Add fresh fish and shrimps to the soup, add beletete leaves and leave to cook on low heat for another 10-12 minutes. (if you need to stir at any point after you have added the fresh fish, you will need to be careful or you can simply hold the pan on its 2 handles and give it a little twirl)


 

If you want, you can scoop out the floating oil and use it for another Nigerian local dish)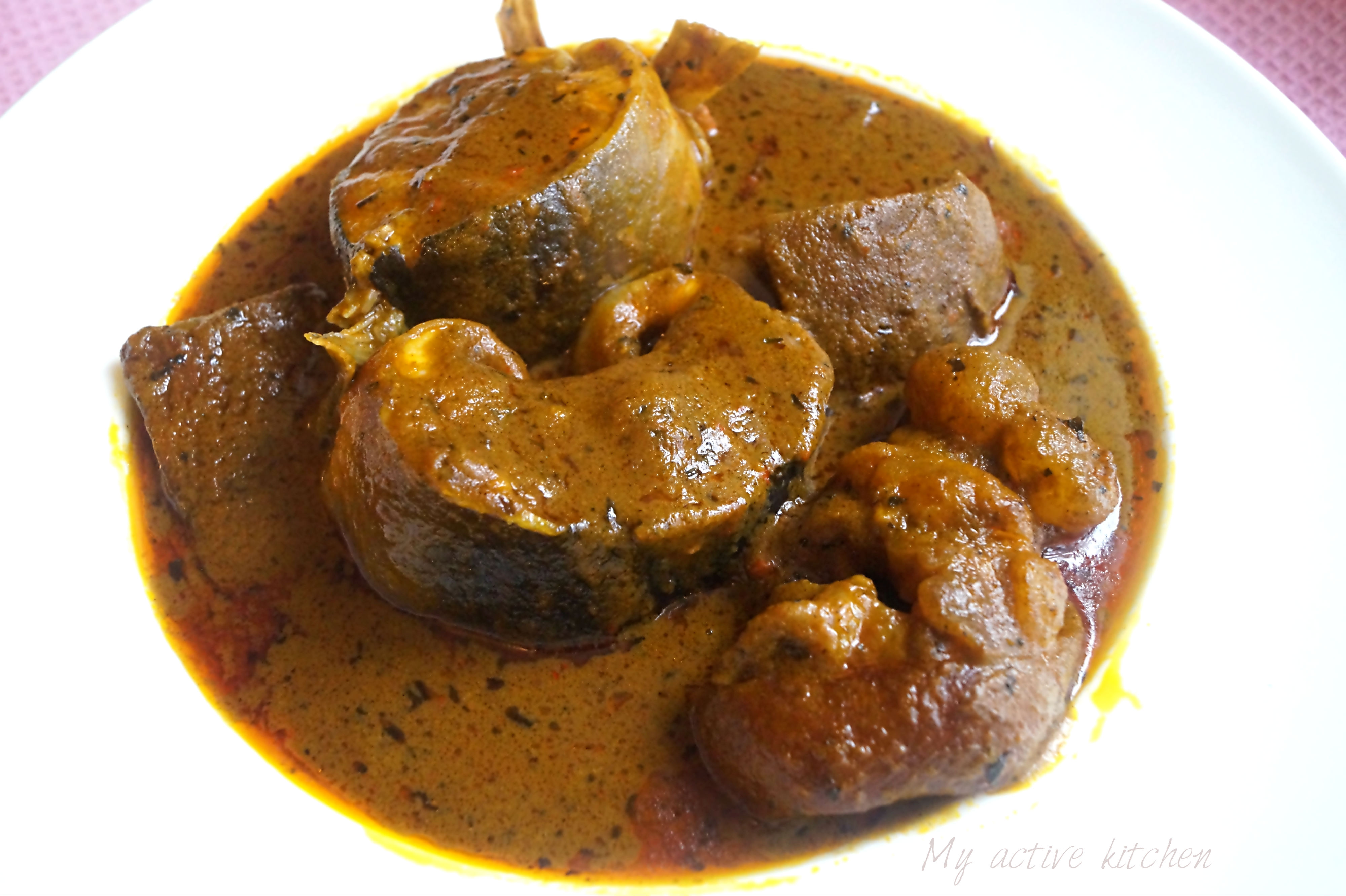 Your Banga soup is ready to be served with starch, Garri, pounded yam or any other swallow of your choice.
If you love this Banga soup, why not give these other banga recipes a try
Please leave a comment for me. Also, pin this recipe on Pinterest or tag me your beautiful yummy image on Instagram. Enjoy.x